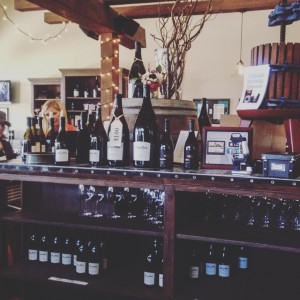 It's no secret I love the wine on the Foxen Canyon Wine Trail in Santa Barbara County.  There are so many hidden gems on the trail, and while Zaca Mesa is certainly more widely distributed than many other wineries in the area, it has some unique wines you can only find in their tasting room.
Zaca Mesa Winery
6905 Foxen Canyon Rd.
Los Olivos, CA 93441
http://www.zacamesa.com
For starters, Zaca Mesa is located on some beautiful grounds out in the Santa Maria countryside. There's even a hiking path through some of their vineyards you can take a walk through, as well as an oversized chess set that I'm sure is super fu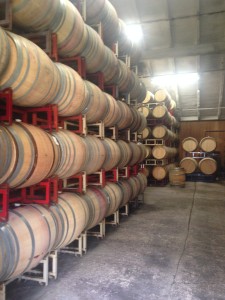 n after a few glasses (not that I would know!). The outdoor area is stunning, and since the weather on the central coast is always fantastic, it's the perfect place to sip some wine and enjoy a sunny day.
Head inside for your wine and you'll be greeted by the very friendly staff. Zaca Mesa grows a lot of what you expect to find on the central coast- Chardonnay and some excellent GSM blends. But for the adventurous wine taster, they have some exciting and unique choices. Both their Marsanne and their Roussanne are fantastic whites. I was a little surprised when they recommended the Roussanne serves at cellar temperature instead of chilled, but it has so much body that it works beautifully. If you are into a classic Viognier, their's is one of the best I've had from the region.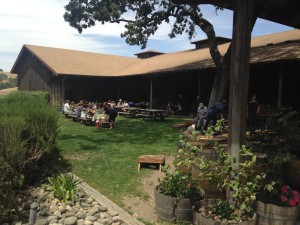 And if you're a Rhone fan like me, you must try their Z Cuvee and Syrah. They have some special limited Syrah's too that are just fantastic if you can get your hands on them. And if you fancy something a bit lighter, their Grenache is the bomb dot com. The best part about Zaca Mesa is they are by far one of the most affordable wineries on the trail. Tastings are $10 a person and most of the wine is under $40 a bottle (with many much cheaper options!)
If you are looking for a fun, laid back tasting on the central coast, make sure you visit Zaca Mesa! Leave the pretension at home and have some great wine with some fun people.