Since August 2012, Girls on Food has served their readers with the best in food and beverage.
Posts are consistently Monday – Friday with daily posts on our social media pages.
Follow along with us on our fun-filled food adventures.
Editor in Chief & Creator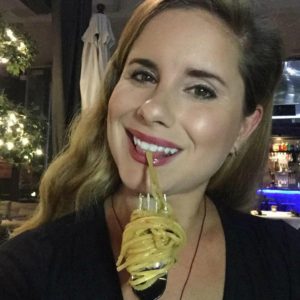 JULIANNE GABERT
Sacramento, CA —> Seattle, WA —> Los Angeles, CA
I was raised in Sacramento, California and a total "McDonald's kid". I was very picky about what I ate and refused to try new foods. No fun, I know. Mom started taking me on trips to Europe when I was a teenager and that's when my palate for finer foods began to develop. Some of my favorite meals include Founde in Zurich, Bolognese in Rome, Gyros in Athens, Paella in Lisbon and Duck L'Orange in Paris. I have grown up into a woman who is openly part "Garbage Person" (meaning I still love junk food and refuse to give it up) and part "Food Snob".
Continue reading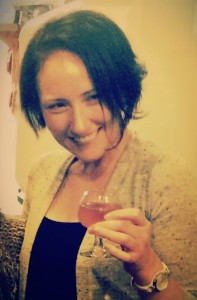 TIFFANY
Sacramento, CA —> Los Angeles, CA
I'm a good cook and a better baker but my borderline unhealthy obsession with dining out tends to keep me out of the kitchen. I absolutely love discovering new restaurants and devouring all the best they have to offer. Here I'll share my best finds and hopefully hear yours, all in an effort to add to my ever-expanding-and-contracting culinary bucket list.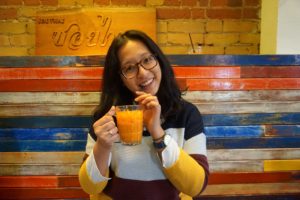 SHANLLI
Toronto, Ontario, Canada
I'm not a Chef, a "culinary magician" or a "kitchen goddess" but I do love to learn and I'm always looking to learn more. Trust me. My knife skills? Sorry … What knife skills? Yeah, kinda bad but manageable. (OK, not THAT bad but I'm not going to sugar coat it!) I can say that I can taste flavours and things that even Chef NLegarda (my culinary trained boyfriend) can't pick up! (fancy, huh?) Not all the time actually … But when I do it is kinda fun.
I've always loved food and have been surrounded by food. Growing up in a busy Filipino family, we were always attending "Fam Jams" during my childhood and that always meant tons of food and leftovers to pack. On top of that, my father is culinary trained! So we were always spoiled with "fancy" meals. Unfortunately, I tend to be more practical minded. There's been a stigma that jobs in the culinary industry ("blue collar" type of jobs) are not considered careers and would not help easily sustain a family. That stigma has pushed me away from learning what I love. Now I have Chef NLegarda (the NL in SNL) in my life and we can continue the dream together; even if it means living the dream vicariously through him for now.
The dream is for us to open our restaurant. In the meanwhile, I have decided to start creating us a following (via Instagram @SNLEats). So when the dream does come true we will have supporters that we know will be intrigued to come dine with us. Nico has found his passion with the front end cooking and I have found my passion with running the background things. Perfect match, right?
Please do follow us on our path for success and see all of the good eats that Toronto, ON has to offer! If you do decide visit, definitely connect with us for some tips and pointers!
Read about more of our Girls…
20404 Total Views
4 Views Today