I've heard rave reviews about Wabi House for some time now. The loudest reviews have been from my twenty-something daughter and her friends who visit Wabi House no less than once a week. Located in the Lower Greenville area of Dallas; not exactly my neck of the woods. Last week I made the trek to Lower Greenville to meet the twenty-something gang for dinner. It was worth every mile of the drive. 
Wabi House
1802 Greenville Ave., Dallas, TX 75206
www.wabihouse.com

The entrance is decorated with a vibrantly decorated mural and outdoor seating with an open bar…weather permitting of course. The interior of the restaurant is decorated with punches of framed color set against pale walls with Edison bulbs hanging from a dark, wooden-beamed ceiling. The long, narrow dining room is filled with comfy booths and a few seats overlooking the kitchen.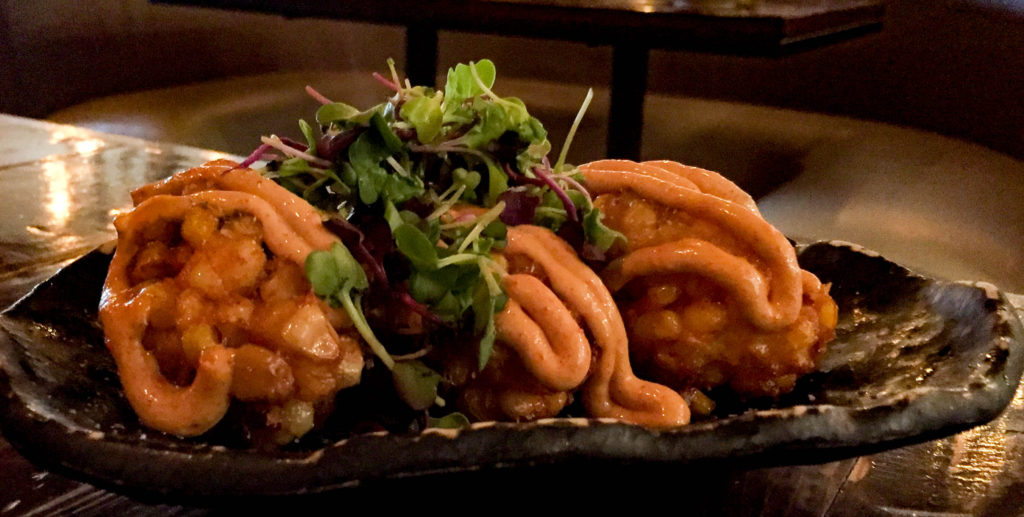 We started with a couple of small plates. The first was the plate of Sweet Corn Fritters. These amazing morsels are made with niblets of corn cut fresh from the cob which is perfectly seasoned with salt and sansho pepper then drizzled with a spicy aioli. These babies were heavenly. The corn was sweet and savory with just enough breading to hold it all together. The drizzle of aioli was just the right amount of heat. Did I mention we devoured three orders!
Continue reading "When the Wabi House in Dallas is Rockin'…" →