What better way to spend a beautiful spring Sunday in Downtown Los Angeles than sipping on a craft beer and browsing dozens of local vendors and crafts? Up on the 13th floor of the California Market Center, you can do just that at the Artisanal LA Spring Market! I honestly wasn't quite sure what the event was going to be like, but I can't wait for them to host another.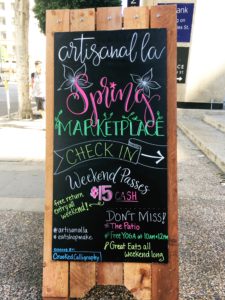 The highlight for me, as always, is the booze. They featured three craft breweries as well as two craft spirit producers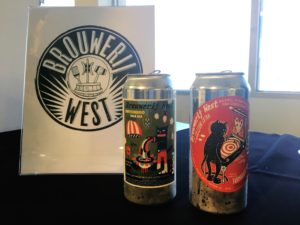 and a cocktail mixer and not a single one disappointed. Breweries featured Sunday were Brouwerji West, Cellardor Ales, and Three Weavers Brewing. Each was unique in what they brought to the table and the folks representing them were so knowledgeable and friendly. Brouwerji West was tasting their saison, which is naturally fermented in the can (!!!) and oh so tasty. They've also jumped in on the haze craze and had a fantastic experimental hazy pale ale. Cellador Ales had two different wine barrel aged beers, which were unique and extremely well done. Their focus on barrel aged beers is a breath of fresh air in what can feel like a market sometimes crowded by typical styles and trends, and they do these beer extremely well.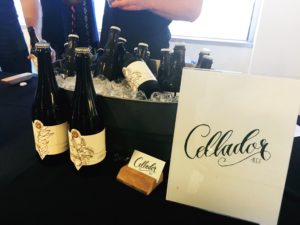 Three Weavers brought their fan favorite Expatriate IPA which I had somehow never tried but loved. They also had their beer from the Pink Boots Society's Big Boots Brew, which is an annual brewing done at breweries across the world to celebrate women in the beer industry. It was a wonderful sampling of different beers that are from right here in Southern California, and really drove home the fact LA has a fantastic beer community.
(more…)