Up in the Pacific Northwest, we are officially entering the gray monotony of wet, cold, and miserable weather until spring. Which means its time for foods that warm me up! This usually puts what I am craving and what I should eat at a crossroads.
Carb-y creamy things may be delicious, but what about all those veggies I should be eating? Is anyone else feeling big time comfort food cravings as soon as the weather turns??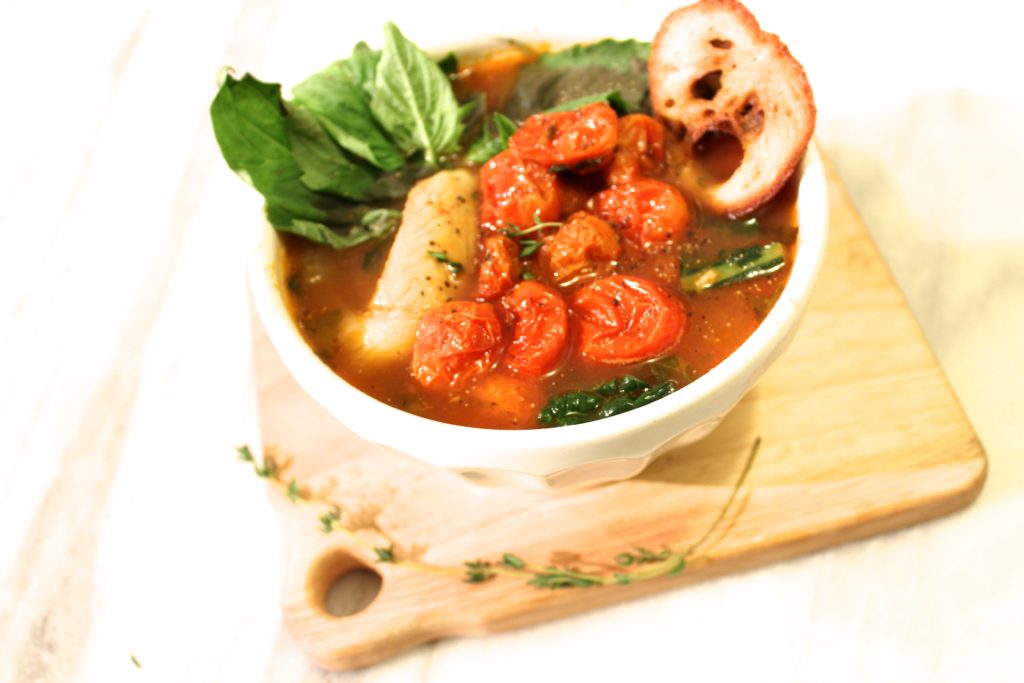 Instead of choosing between comfort food and health, I'm combining them with this cioppino! Its packed full of veggies, fish, fresh herbs, the most luscious broth, and an amazing secret flavor bomb ingredient: slow roasted cherry tomatoes! They are jammy and umami rich in the best possible way! They add incredible complexity and richness to the soup!
It's the perfect light – yet filling – way to warm up on these cold wet days!!
Now, to the recipe!
Note: The soup is dairy free and gluten-free. The olive oil crostini is optional for serving!