Korean food in Mexico City is not that easy to get. After living in Los Angeles for almost three years and having Korean food only fifteen minutes away from me it was harsh to accept my new reality: no Korean food. Heartbroken is an understatement for the way I felt about this. 
One day as I was scrolling through my Facebook feed, I found out there's a small Korean town close to Downtown Mexico City. It consists on a couple blocks right next to El Angel de la Independencia, Mexico City's icon. 
As soon as I got this news of a K-Town in Mexico City, I called my boyfriend (who was also heartbroken because he fell in love with Korean food while visiting me in L.A.) and on we went for some Korean barbecue.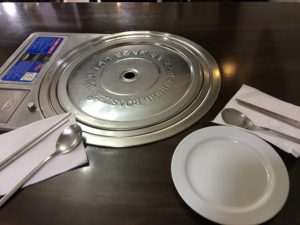 Biwon Restaurante Coreano was our choice. If you're walking down Florencia Street you could totally miss it. It's a small entrance, so tall people, be prepared to duck down in order to get in. This old-fashioned restaurant is situated upstairs and it was packed at the moment we arrived. No hostess just a couple of waiters running fast and furious to accommodate hungry patrons. 
Biwon Restaurante Coreano
Florenica 20, Juàrez, 06600 Cuidad de Mexico, CDMX, Mexico
Continue reading "Biwon Restaurante Coreano Brings Korean BBQ to Mexico City" →