Last week, French bistro Belle Vie opened it's doors in the Brentwood neighborhood of Los Angeles. Being a Westsider myself, I can confirm that we are a little bit lacking in French restaurants (unless you counting the endless supply of Le Pain Quotidiens around) so I was beyond thrilled to try a this new neighborhood spot.
Belle Vie 
11916 Wilshire Blvd, Los Angeles, CA 90025
http://www.bellevierestaurant.com/ 
The team behind Belle Vie, Owner Vincent Samarco and Head Chef Cedric Nicolas' (who met when working together at Michelin-plated restaurant Le Trianon) aim was to provide locals with classic French comfort food with hints of California flavors: mission accomplished.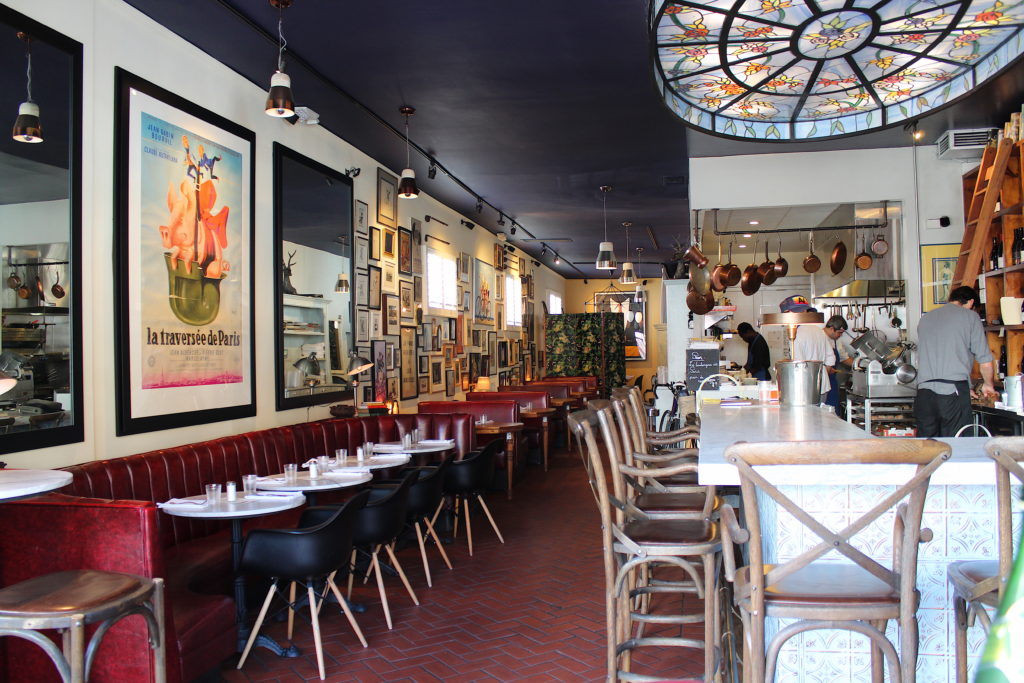 My inner Fracophile was geeking out right when I walked in, because the design, decor and the littlest details are spot on Parisian. French restaurants may have a reputation for serving up smaller portions, but at Belle Vie the portions are more generous. This spot is perfect to bring a friend and share a few plates.