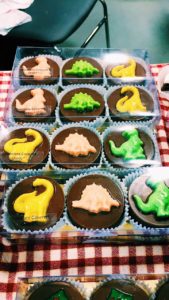 On Sunday, November 13th, Fatboi Tendencies and Food and Lipstick descended upon the NJ Expo Center for the 2016 Chocolate Expo at the New Jersey Expo Center. Grab ahold of your cojones, you're in for a wild ride. The Chocolate Expo is America's largest chocolate event with 60+ vendors all aabe to watch live demonstrations! Attendees were able to taste, purchase, and indulge in delicious gourmet chocolates, baked goods, specialty foods, gelato, cheeses, wines, and more. Upon entering the expo (after receiving our press passes, a shout-out to Marvin you're the real MVP), we were overwhelmed by the sights and scents of the plethora of chocolate goods. Our first stop was to the Oh Fudge stand where their signature chocolate covered Oreos stole the show. Adorned with colorful, edible decorations, it was too adorable and delicious to pass up.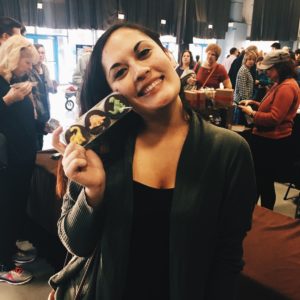 Christie opted for the vampire while Sam went with the Frankenstein and Jess chose the dinosaur pack.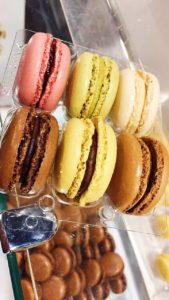 Next stop was the wine table where we sampled every wine under the sun from Merlot to Rosé and Chardonnay. Being the classy wine drinkers that we are, you best believe we aerated and accompanied our wine with cheese samples. From across the room, Jess locked eyes with the Bijoux Macarons table, where she quickly snatched up a box of 6 to go. After quite the deliberation, she decided to go with the pistachio, raspberry, coffee, chocolate, chocolate banana, and vanilla flavors. With food babies fully developed, we could not resist the beckoning of the giant sized peanut butter cups from CB Stuffer. We went with the traditional because who doesn't love a classic, and the S'mores to kick things up a notch.
The creamy peanut butter and the sweet chocolate complemented one another perfectly. Last but not least we had to hit the Bacon Bites stand for chocolate covered bacon. If there's one thing, the Fatbois love it's strange food combinations and the sweet chocolate mixed with the salty, savory bacon did not disappoint.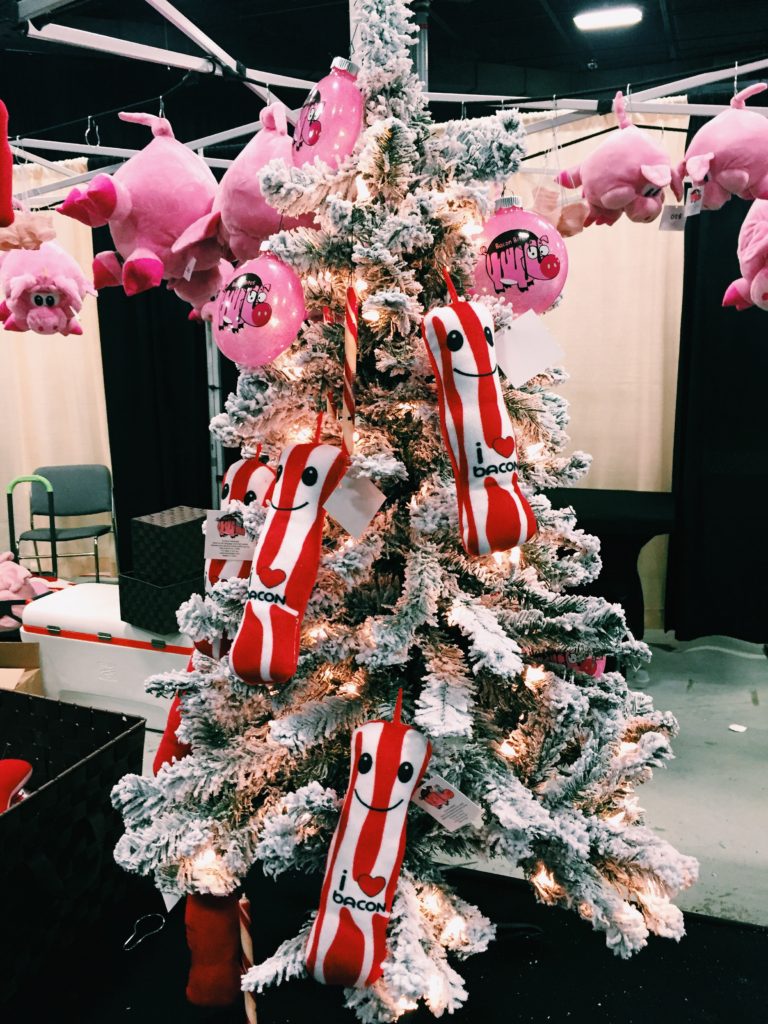 For all you foodies out there looking to prep for the holidays, they sell bacon ornaments as well. As we perused the rest of the vendors, we happened upon a medical booth which was the perfect irony: load up on chocolate, then get your insulin shots. Some other honorable mentions: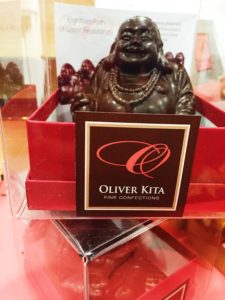 Most controversial: Chocolate Buddha.
Special thank you to Marvin for having us! All in all The Chocolate Expo is one event of the year that you don't want to pass up. It's fun for the whole family, just not your waistline. Until next time!
–C & J