"You can't buy happiness, but you can buy ice cream. And that's kind of the same thing."
The Curious Creamery started in Southeast Asia as a way to re-imagine the way of bringing and making ice cream in that part of the world. They saw how traditional ice cream making could be environmentally detrimental and they wanted to cut the carbon footprint, plus bringing healthy and delicious treats to the area. The revolutionary treat was brought to the US as a healthier/more in control dessert option for the consumers over here.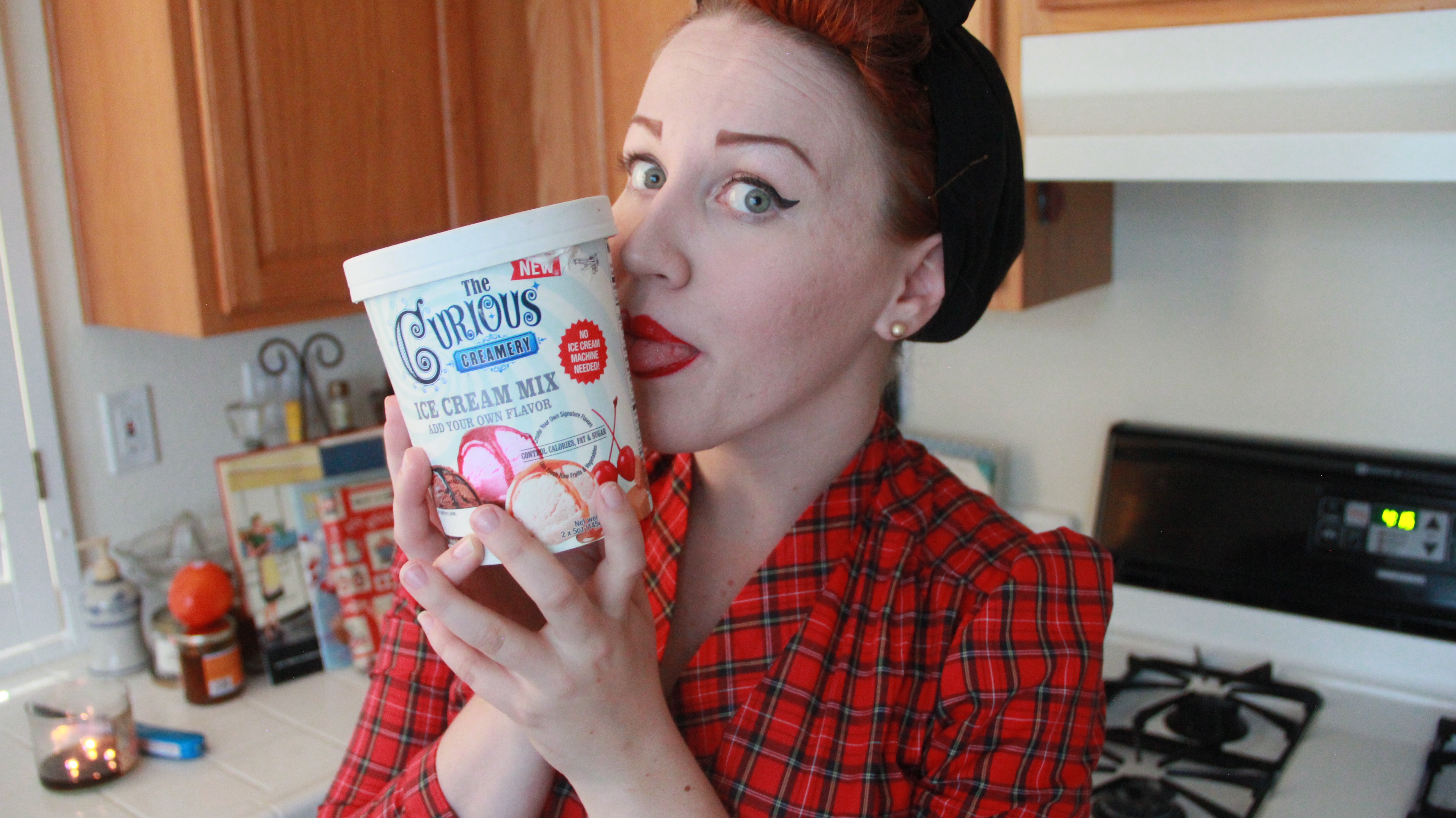 I honestly love the idea of having a base to work with and then creating from there, and that's what The Curious Creamery allows you to do. It gives you the options to create and make whatever delicious ice cream treat you could ever imagine, and you can decide how healthy or unhealthy you want it to be.
On the packaging, it says "Controls Calories, Fats, & Sugars."
Don't want to use whole milk? That's fine! Would prefer to use yogurt? That works too!
Allergic to chocolate, but love cookie dough?
Now you can make your own cookie dough without the chocolate chips.
That's the selling point for me right there!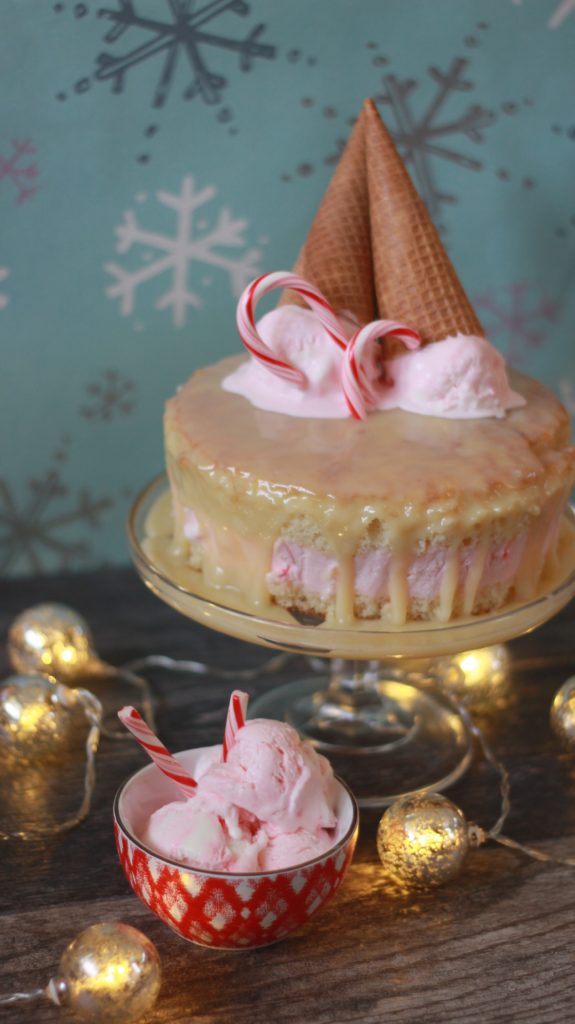 The other cool factor to The Curious Creamery, is you don't need an ice cream maker. Let me repeat; you don't need an ice cream maker! Just a handheld or stand alone mixer will do, plus some ice cold milk and you have the fixings for a delicious treat. Simplicity is also something I love.
For someone who is always busy, the idea of creating a custom ice cream in a half hour of time going to my second job and coming home a few hours later to it enjoy sounds like heaven.
So a few things to note.
The Curious Creamery sells about three products. The first is an ice cream base in powder form. It comes in a tub with two packets from which you can enjoy up to 1/2 gallon of deliciousness of your choosing. Two packets allow you to make two different kinds of flavored ice cream. So you can get creative!
The other two items are Vanilla Sweet Cream Ice Cream Cake Mix & German Chocolate Ice Cream Cake Mix. "The Curious Creamery Ice Cream Cake Mix contains no high fructose corn syrup, artificial colors or flavors, lactose, or preservatives; and is naturally trans-fat, cholesterol and gluten-free."  The Cake Mix does require a few more ingredients like whole milk, heavy cream and so on, but I love the fact that it last longer in its nonmelting form which makes it ideal for parties or so on.
Take it from me, when making an ice cream cake you WANT to use their cake mix and not regular ice cream. I tried, and I got a pool of melted ice cream in seconds. Your welcome for the information!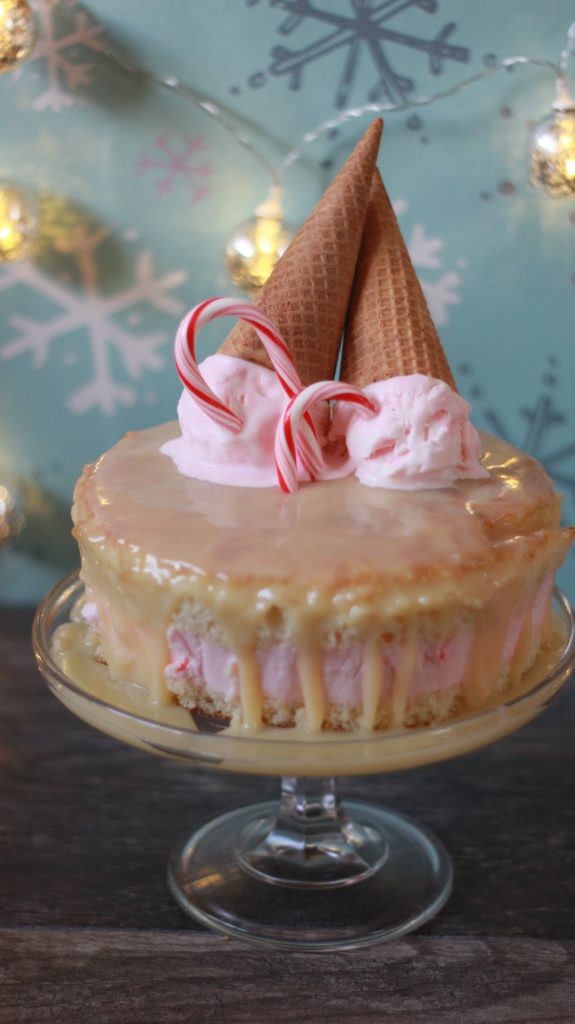 I would also like to point out that ice cream is perfect year round.
May not seem like a winter dessert option, but I am here to tell you that it is especially with my own personalized White Chocolate Peppermint Ice Cream Cake (used with The Curious Creamery Sweet Cream Ice Cream Cake Mix).
If you'd like to try it, here's the recipe!
—-
White Chocolate Peppermint Ice Cream Cake
(I used both packages of the Sweet Cream Ice Cream Cake mixture to make double the amount)
1 box The Curious Creamery Sweet Cream Ice Cream Cake Mix
3 1/2 cups Whole Milk
4 1/2 cups Heavy Cream
2 tsp Peppermint Extract
1 tsp Red Food Coloring
Box of crushed candy canes
Box of Betty Crockers Vanilla Cake Mix (or whichever brand you prefer)
—
Make vanilla cake according to box instructions and let cool completely. While cake is cooling, crush candy canes (as this can be a long process that I was unprepared for). Follow instructions for The Curious Creamery's Sweet Cream Ice Cream Cake and once to a creamy consistency add in flavorings, food coloring, and crushed candy canes. Cut cake in half (carefully). Keep the bottom of the cake in a cake pan and add a layer of the Peppermint Ice Cream mixture. Top with the other half of the cake mix. Add parchment paper and freeze for at least 4 hours or overnight.
White Chocolate Ganache
12 oz white chocolate morsels
3/4 cup Heavy Cream
1 tsp Vanilla
3 tbsp corn starch
1/2 tsp salt
1/2 cup Powdered Sugar
In a sauce pot over low heat add all ingredients together and slowly whisk. Let cool slightly.
Once cake is ready, pour ganache over the top.
And ENJOY!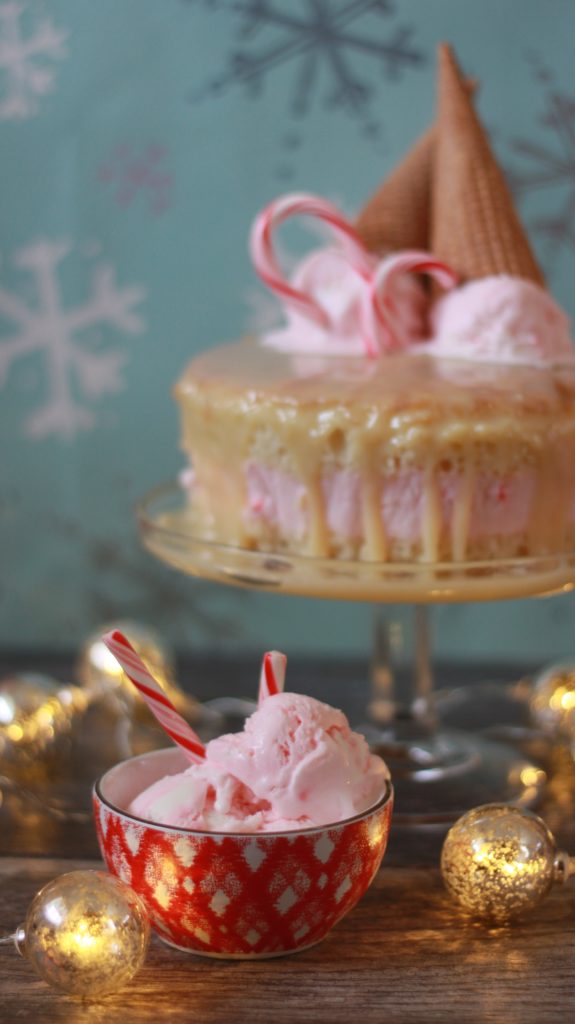 I'm already having dreams and inspirations come to me for my next creation with The Curious Creamery, and I can't wait to enjoy again!
XOXO
Miss Semi-Sweet