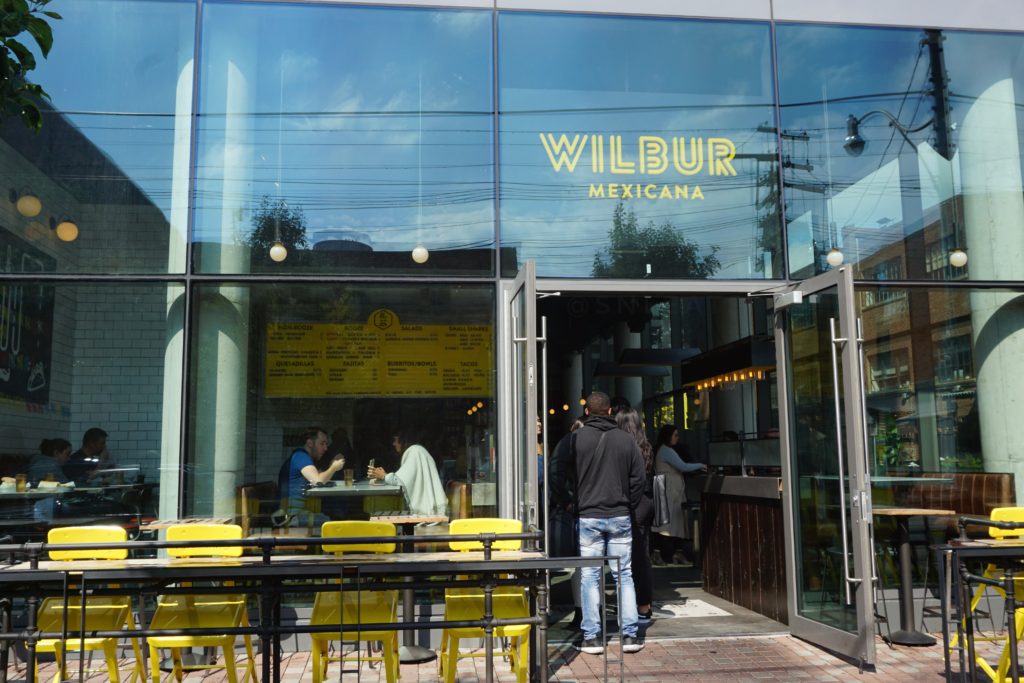 Wilbur Mexicana is where a group of friends can meet for drinks and a taco or even going out on your own for time alone. This is a spot where anyone and everyone is welcomed, while also offering cheap downtown eats with big flavour. Wilbur Mexicana is named after the chemist that discovered the Scoville scale of spicy heat, Wilbur Scoville. They offer an upscale but casual atmosphere serving up fast cheap eats that you would not expect in the downtown core.
Wilbur Mexicana
552 King St W, Toronto, ON M5V 1M3
http://wilburmexicana.com
https://www.instagram.com/wilburmexicana/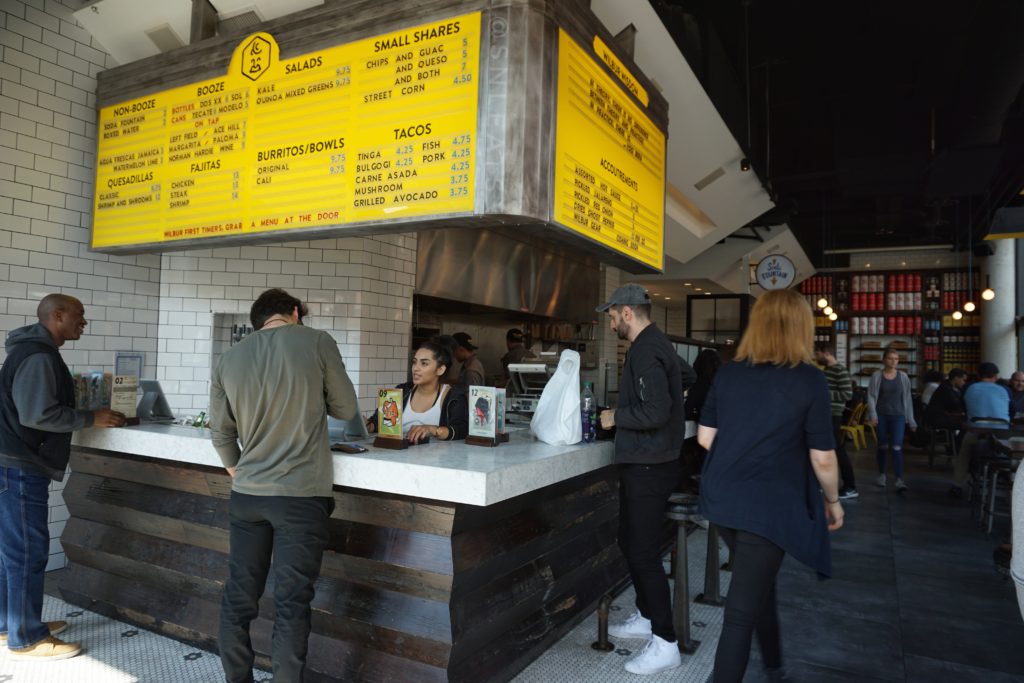 Once you enter the restaurant there is a sign up on the menu board that states, "Wilbur first timers, grab a menu at the door", when you read this, you look to your left and see some menus hanging off the side rack. Once you figure out what you want to indulge in, you simply order and pay at the cash where you give you a numbered placeholder that contains a photo of a cartoon pepper. If you are dining in, just grab a seat at a table to you prefer and sit pretty; if take out, sit comfy on a stool right next to the cash.