Vancouver, BC is a great weekend getaway for anyone on the west coast. It's only a 3 hour flight, English is the main language, going through their customs is shockingly easy and the weather is a perfect break from the heatwave (it's 99 degrees in October, not the pumpkin spice weather the other Girls on Food are enjoying…). I fell in love with Vancouver and I can't wait to come back here one day. Even after I came home, I even went as far to look into professional realtors such as Eddie Yan, as one day I would love to call this place my home. I was only taking a look, but it may come in handy one day. Anyway, below are a few of my favourite foodie highlights from my 3-day vacation. Part 2 is coming soon!
My boyfriend and I had the best soup dumplings at Grand Sichuan in East Village, NYC, and we haven't been able to find good ones since. We've tried almost all the dim sum places in Northern and Southern California, and we can't seem to find any nearly as juicy. So one of our goals in Vancouver was to find soup dumplings as good as our beloved Grand Sichuan. Luckily, we found one just as good, if not better. Now we just to plan to fly back up to Vancouver whenever we get a craving…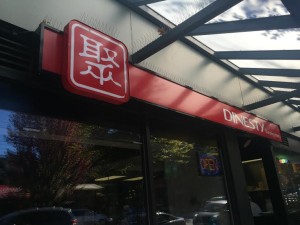 Dinesty Dumpling House
1719 Robeston Street, Vancouver, BC V6G 1C8
http://dinesty.ca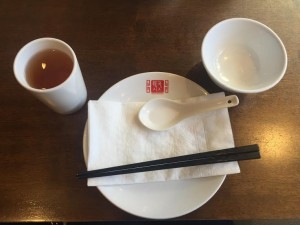 This place was my favorite from the entire trip. When you first enter, you can see the cooks making the dumplings in house. Everything is so freshly made; the soup dumplings gush out of the wrapping with pork juices and flavor. The filling/broth ratio was absolute perfection. These are the best dumplings I've had since I've been in NYC. They also provided me with instructions on how to properly eat soup dumplings; don't just shove it in your mouth!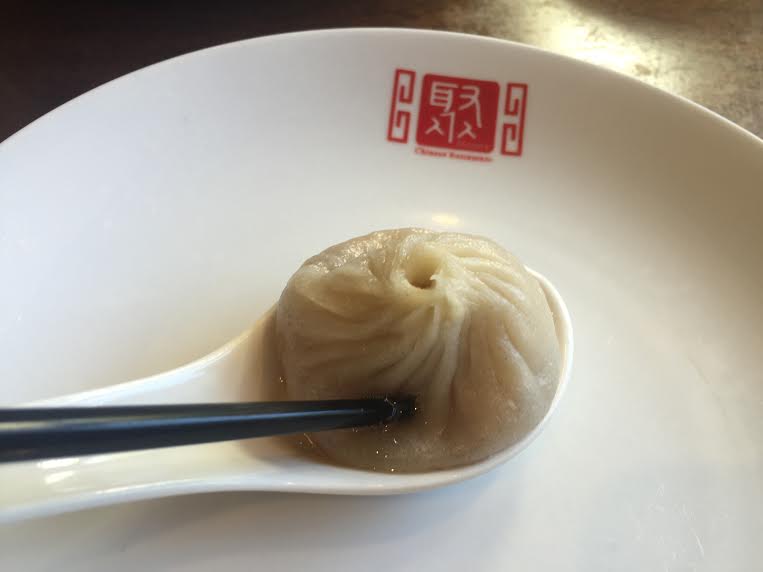 Poke the dumpling and let the broth release onto the spoon, and then pop it in your mouth.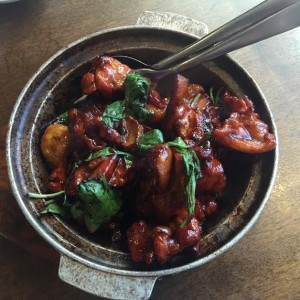 We also fell in love with the Simmer Chicken w/Basil & Triple Sauce. Dark and white meat is sautéed in a lovely dark sauce with bits of crisp basil and whole garlic cloves. We couldn't leave without something sweet, so we got a round of Steamed Mashed Taro Buns. Perfect for those who aren't big on sugary dessert.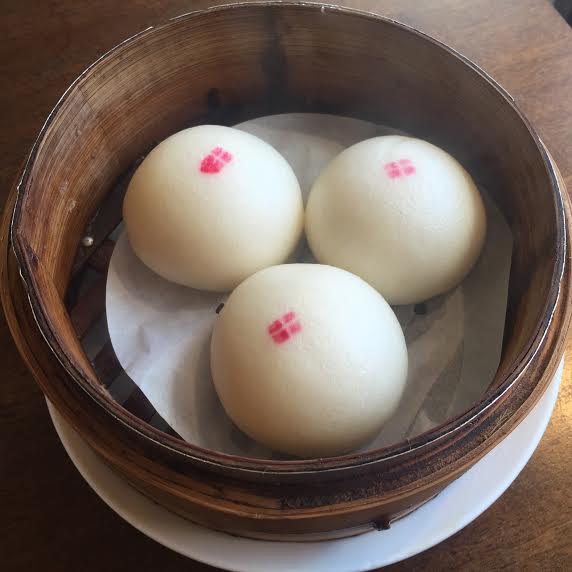 Shangri-La Hotel Vancouver
1128 W. Georgia Street, Vancouver, BC V6E 0A8
http://shangri-la.com
This Chinese inspired luxury hotel offers all the amenities you'd expect from a high-end hotel. It's quiet; the service is prompt, and the towels are fluffy. What I loved about my stay here was the options in food. Right when you walk in the room, you are welcomed with fresh plums, ripe and ready to snack on. The fridge is stocked with plenty of healthy (and a few not so healthy) options. I loved that my boyfriend could order a lighter breakfast, and I could indulge in a full traditional Chinese breakfast, which is what we did.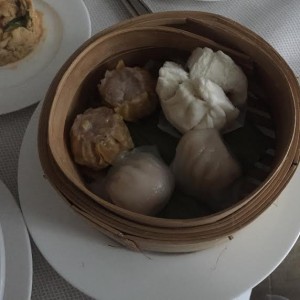 There is no way I could eat this entire breakfast, but I'm flattered they thought I could. It starts with a selection of fresh juice (I chose carrot), congee, a Chinese porridge, with choice of meat (I chose chicken), assorted dim sum, a scrambled egg dish, "small" fruit salad and Sencha green tea. It's more than a mouthful! The dim sum was a mix of pork bao, pork shu mai, and shrimp dumplings. I need to find an excellent recipe for congee, cause I forgot how much I love it! Love a savory start to the day.
Stay tuned for more from Vancouver soon, including poutine, smoked salmon and cocktails!
Make sure you're following us on Twitter and Instagram @girlsonfoodblog!