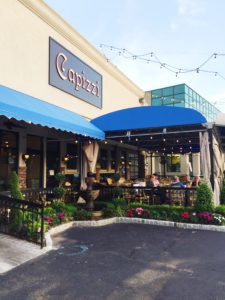 Capizzi
4126 Hyland Blvd, Staten Island, NY 10308
http://capizzipizza.com
This week we were lucky enough to be invited to a tasting at Capizzi, a stylish and charming Italian Restaurant located in Staten Island, New York. Upon our arrival, our gracious host, Stephanie, met us and took excellent care of us during our visit. The entryway to the restaurant boasts an extensive wine bar, brick oven, as well as an authentic deli counter with fresh cheese and meats on display.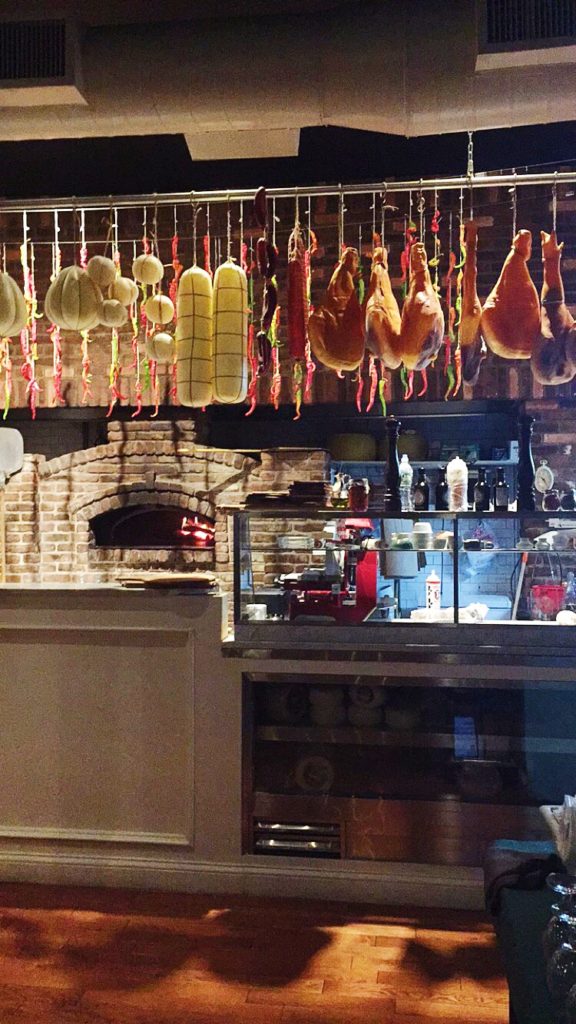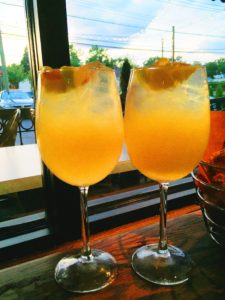 To wet our palettes, we each started off with a refreshing glass of Peach sangria. For our first antipasto, Stephanie arranged a beautiful plate of meats, cheeses, olives, walnuts, grapes, and honey. This combination of savory and sweet was the perfect introduction to what Capizzi has to offer.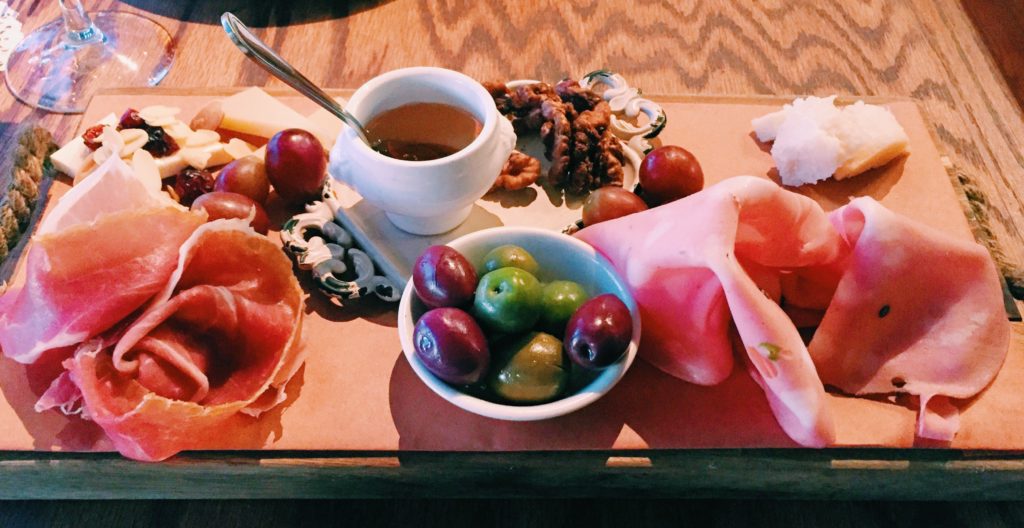 Our next dish was pleasing to both the eye and the palette, topped with a gorgeous decorative flower. The Insalata di Granchio consists of fresh crabmeat, cucumbers, with long, crispy croutons in a spicy aioli. The crab meat was tender and smothered in a generous helping of aioli sauce. The crunch of the croutons also added a nice variation in texture.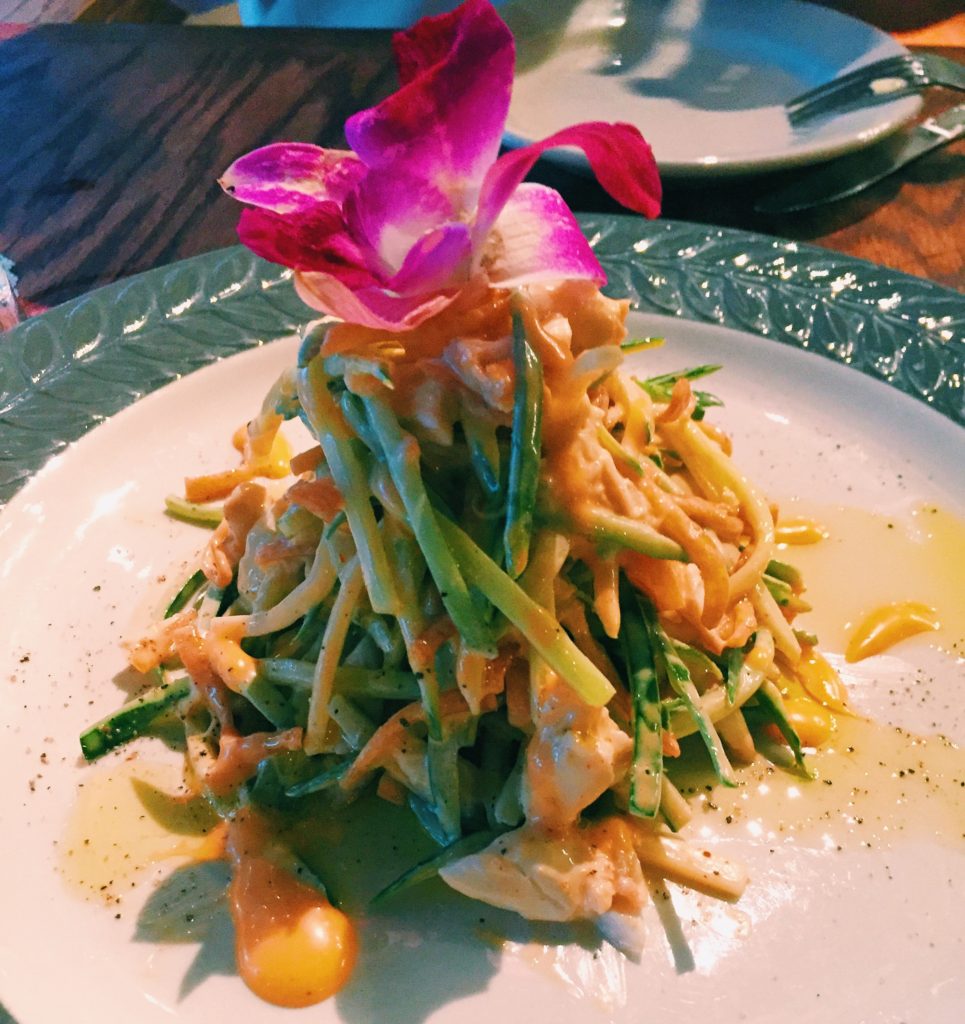 The first of four pasta dishes was the Ravioli all'Astice; homemade half-moon ravioli filled with fresh lobster meat, mascarpone, ricotta, and parmesan in a pink champagne sauce. The pink champagne sauce was the perfect complement to the lobster, and easily became Christie's favorite.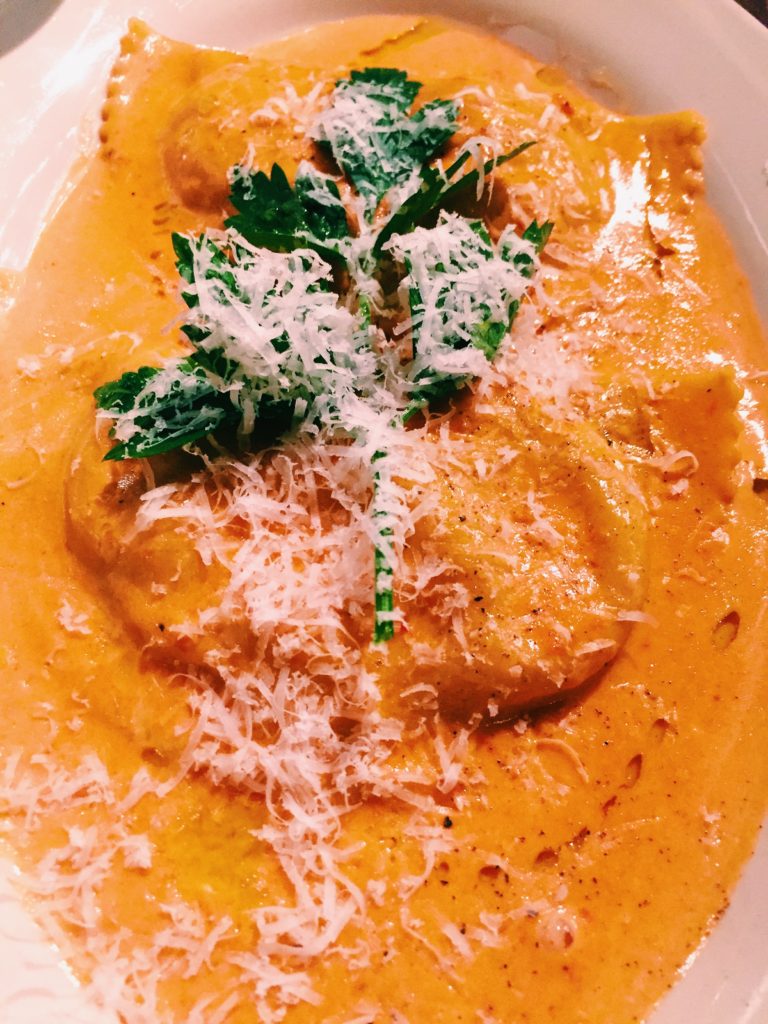 What would a true Italian dinner be without a plate of gnocchi? The Gnocchi Sorrentino, handmade gnocchi baked with tomato sauce and cheese, topped with parmesan, was creamy, velvety, and cooked to perfection.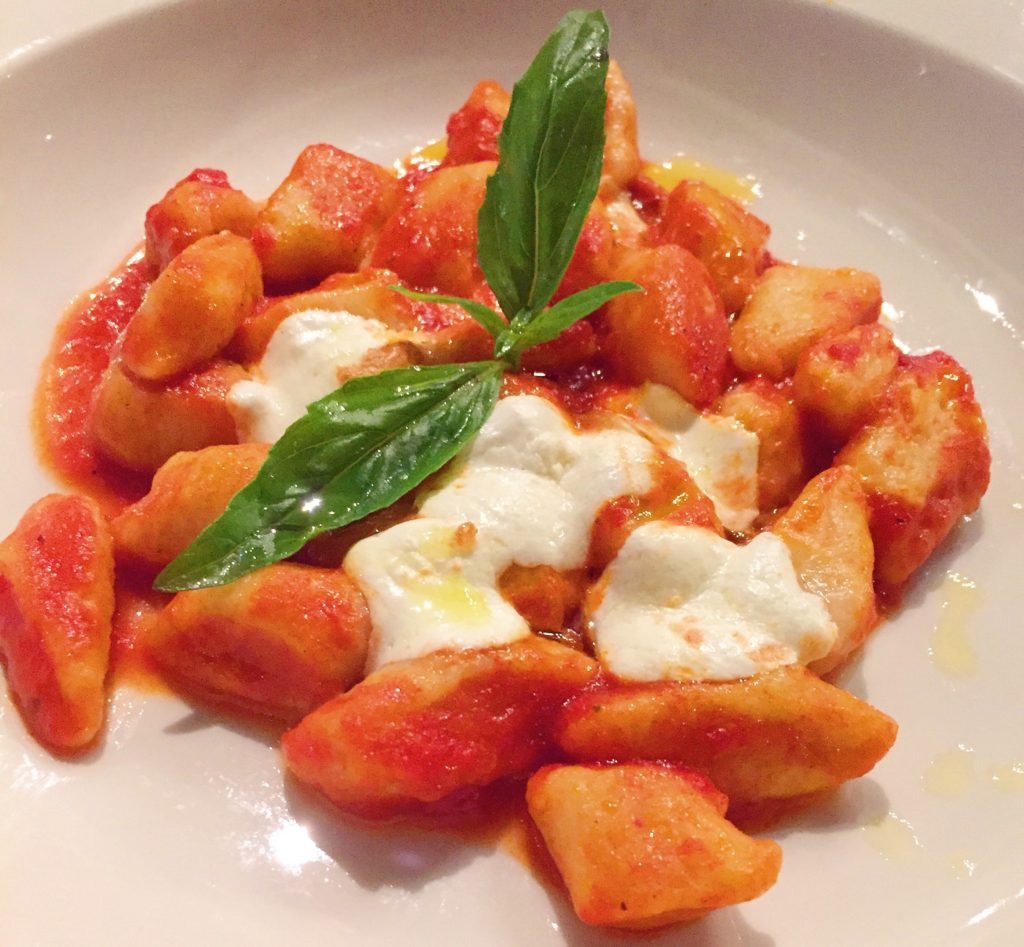 This beauty right here is the Pasta Burrata baked casarecce with truffle oil, cherry tomatoes, burrata cheese, and bread crumbs. The burrata melts in your mouth and almost had Jess in tears of joy, which is a pretty solid indication that this dish is a must-have.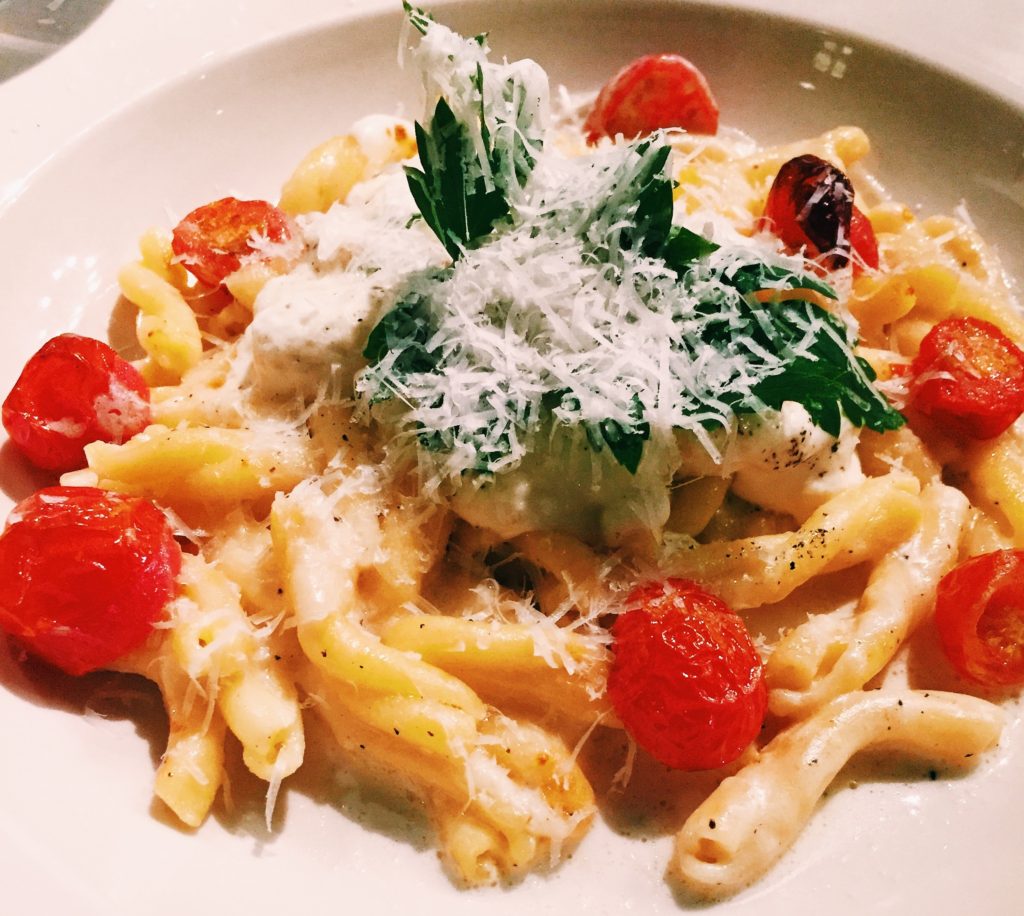 For all the seafood lovers, we highly recommend the Risotto di Mare; pan roasted shrimp, clams, mussels, and calamari tossed over seafood risotto. The freshness of the seafood and the bold flavors of the sauce are tough to beat.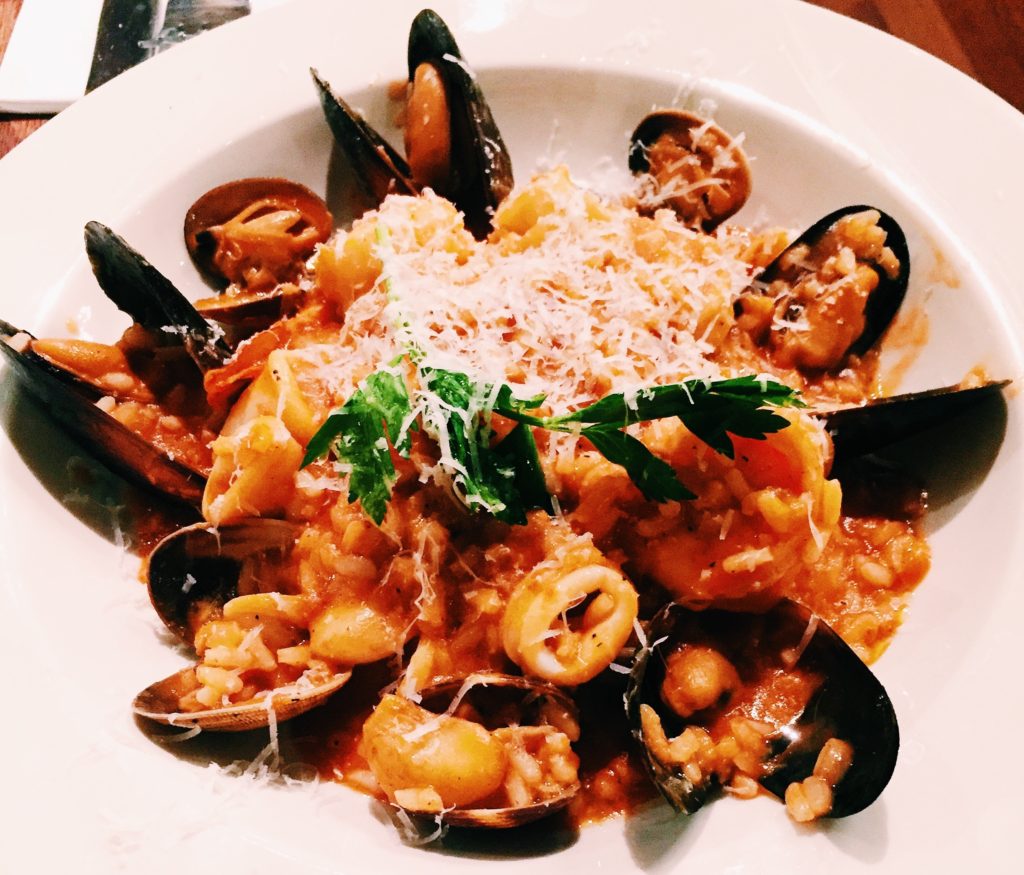 At the last minute, we sprang for the Sweet and Spicy Calamari; fried calamari sautéed with pignoli nuts, raisins, and hot cherry peppers in a sweet and spicy sauce. The calamari has a great texture, and the sweet and spicy sauce is both tangy and delicious.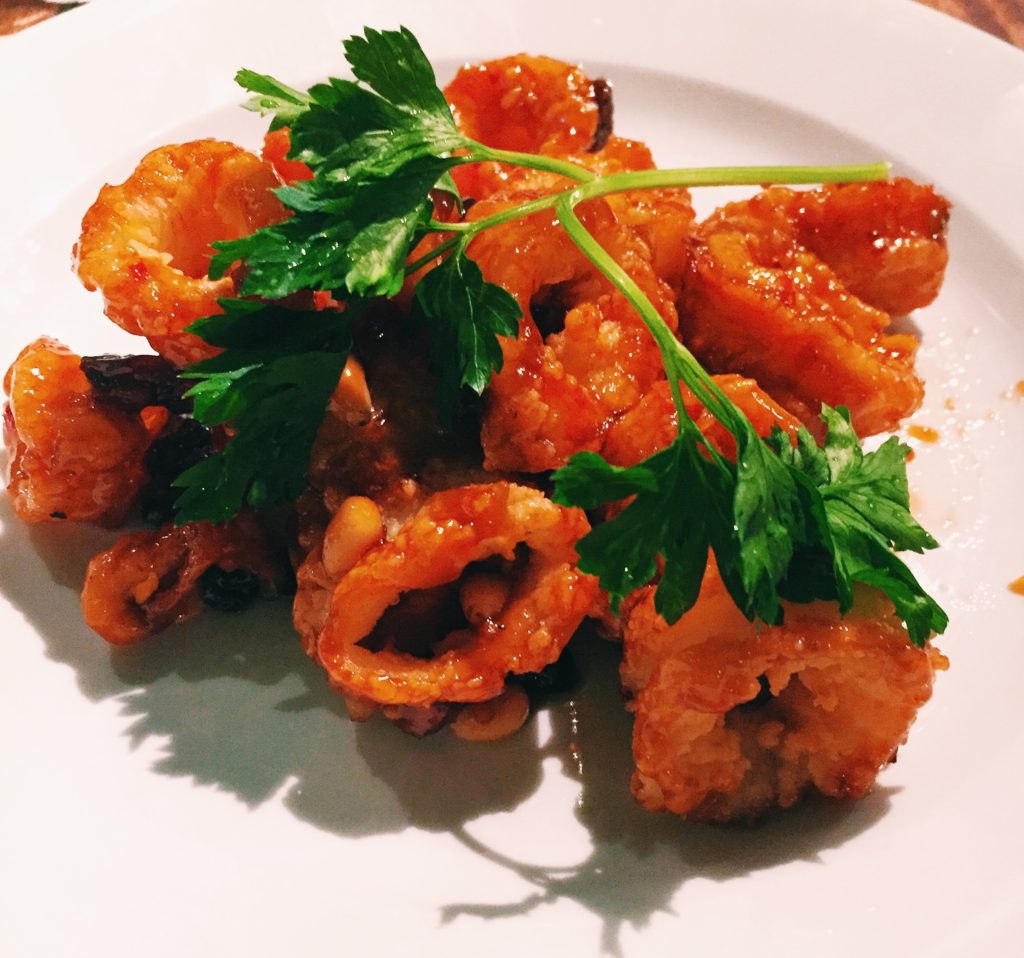 With the buttons of our pants ready to pop off, it's only right that we ordered two desserts. First up was the Tiramisu, the classic Italian dessert made up of soft, spongy lady fingers soaked in coffee. This rendition is light and airy; what we imagine what it would feel like to be eating a cloud. The coffee taste shines through impeccably.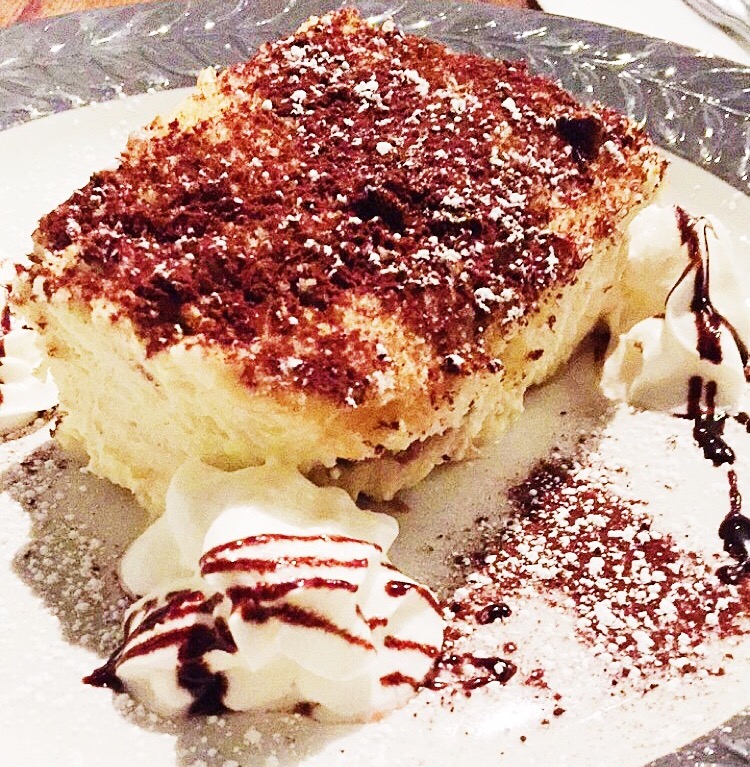 The final dish in our epic tasting was the Peanut Butter Crème Brûlée. We loved this unexpected twist on the traditional dessert. The top layer of the crème brûlée is crisp, similar to toffee, dusted with a layer of powdered sugar. The peanut butter flavor is subtle, yet smooth, and the strawberries add a delightful sweetness to it.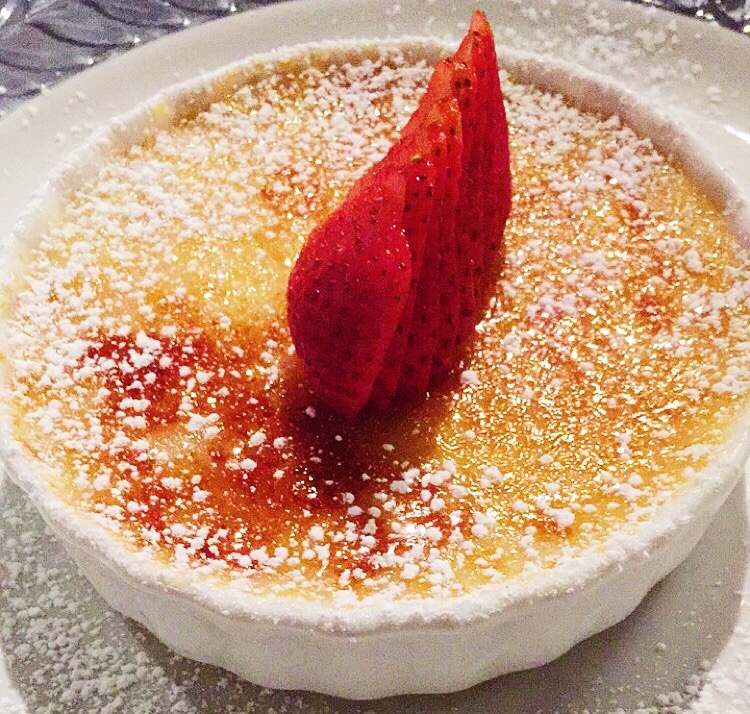 Before parting ways with Capizzi, our latest gem of a find, we had to sample the white and red sangrias for good measure. With a hint of sweetness in each, the sangrias worked to refresh without overwhelming.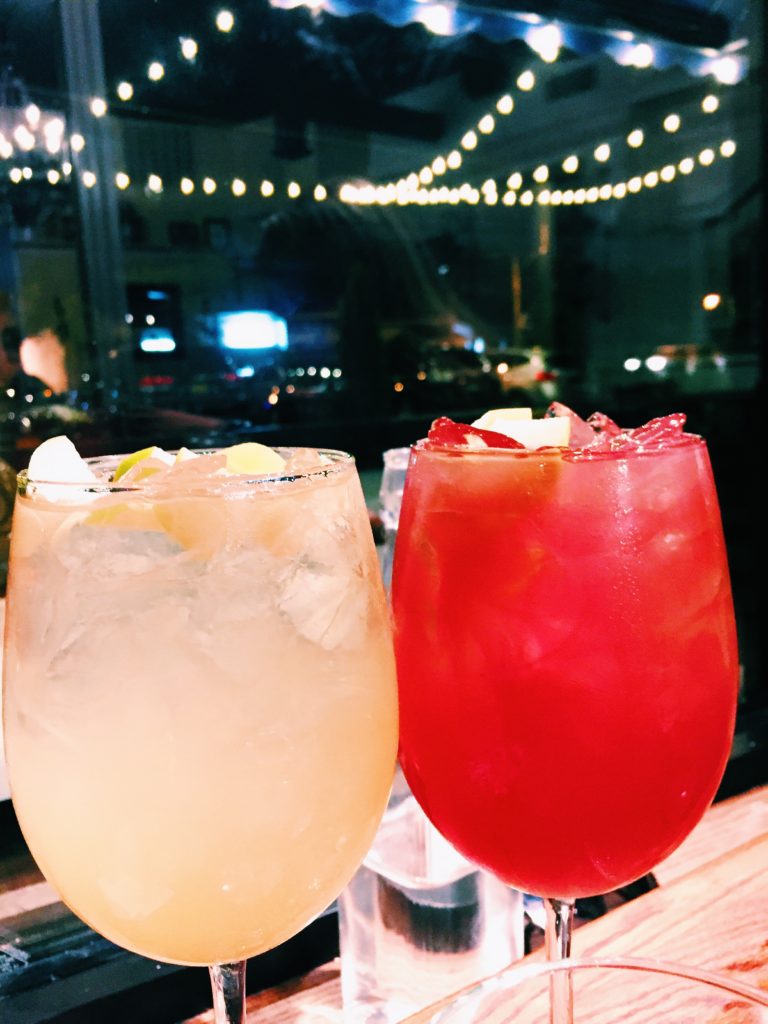 It is evident in the service, preparation, ingredients, and presentation that Capizzi operates with the utmost passion and pride. What began within owner Joe Calcagno's family has been extended to bring high-quality Italian cuisine to Manhattan and Staten Island. To rightfully express our feelings towards this establishment, we honor Capizzi with our newest, rarest rating: The Fatboi's Seal of Approval. If you're ever in the neighborhood, we highly recommend you pop in for a visit and cross it off of your Food Bucket List! Special thank you to Joe and Stephanie for having us, until next time!
–C & J