Good Catch Boil House
179 Enterprise Blvd #109, Markham, ON L6G 0A2
http://www.goodcatchboilhouse.com/
https://www.instagram.com/GoodCatchBoil/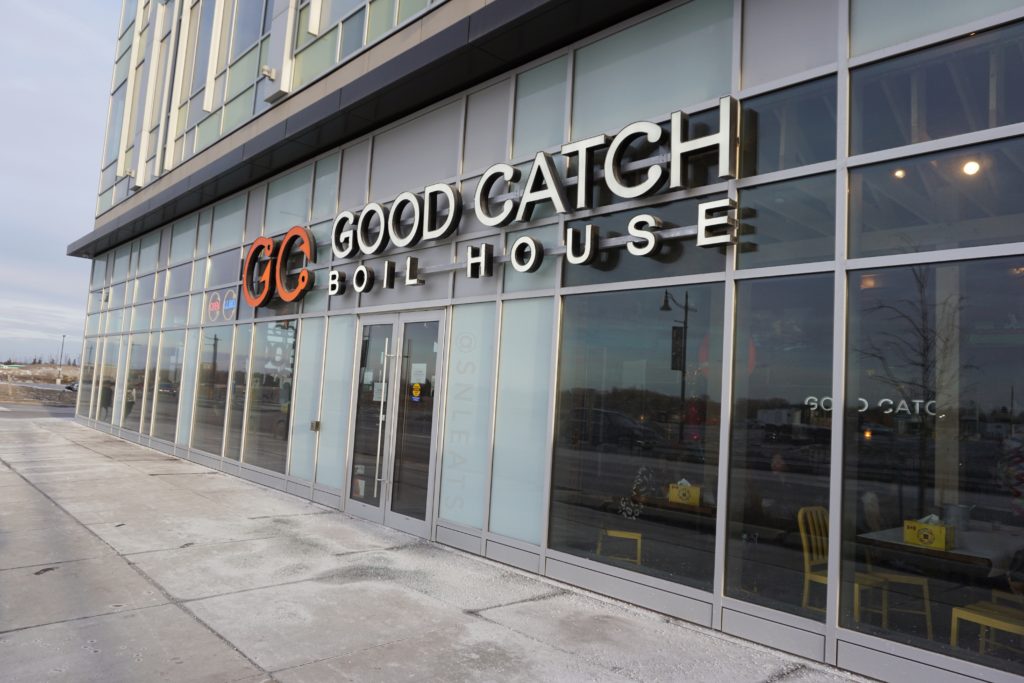 Situated just north of Toronto (in York Region), Good Catch Boil House is the first Louisiana-inspired restaurant in the City of Markham. They specialize in customizable seafood boil combinations served by the pound in six flavours: Cajun, garlic butter, Szechuan, curry, lemon pepper, or Good Catch blend. I had the privilege to attend their media event to show that Good Catch Boil is not only a boil house, but they also serve gourmet pub fare that cannot be overlooked!
The interior of the restaurant is very welcoming and modern with captivating chalk art boards and large floor-to-ceiling windows; once you enter the restaurant, you never want to leave! In addition to their modern take, they also have a raw bar that provides numerous oyster options from around the world. Trust me; their oysters are so fresh that, as per my foodie friend, I had consumed at least 20 of the ones offered.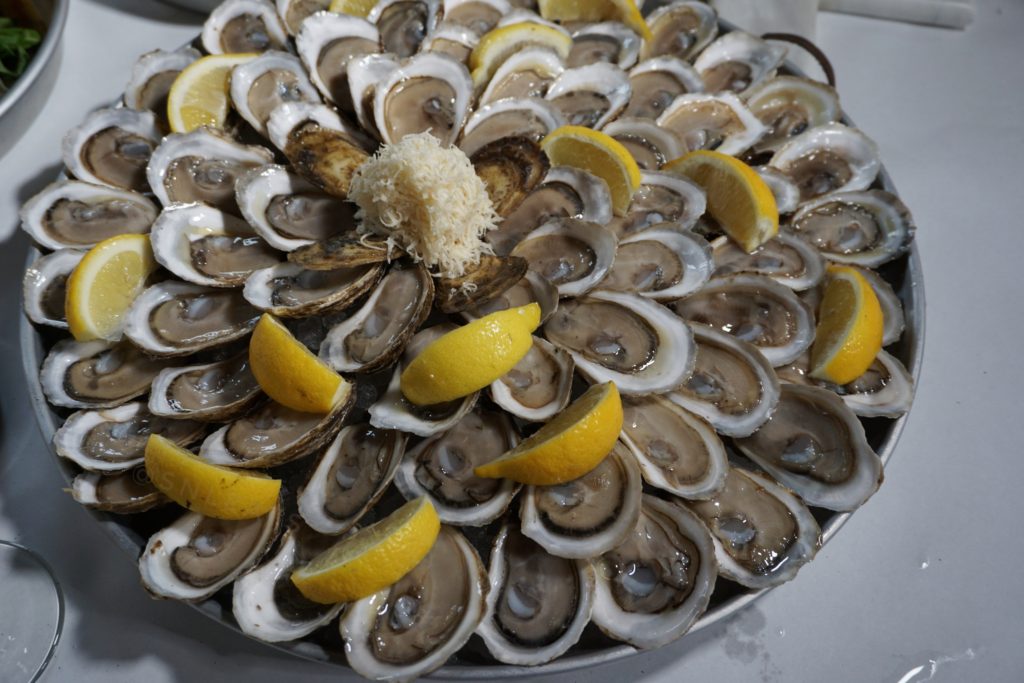 As you've seen from the chalk art boards, Good Catch Boil offers craft beers and rotational options. The above is my absolute favourite overall, Grapefruit Radler. I am a HUGE Radler fan so once I found out that there is a local brewery providing a Radler I was hooked (even ask the barkeep that was working at the time, she definitely shared my love of the Radler as well). For those that have not had a radler, it is a refreshing type of beer. It is similar to a cider (apple based) but less sweet and more refreshing. Even if you don't like grapefruit (like myself), I highly recommend you try a Radler! It is totally going to be the summer drink this year!
During the event, the restaurant had these oyster sliders being parading around the venue. I hunted one down and damn; I wish I grabbed another five! As mentioned above, I am oyster crazy (well, my boyfriend thinks I'm crazy) so seeing deep fried oyster sliders roaming around I am definitely running after it. This oyster slider was perfectly fried and not greasy at all, and with the addition of the fried onion that was more of crunch factor involved. I would go back for these babies!
Since lobster rolls are a difficult find in Toronto (especially when it's not summer), anytime I can find one; I find a way to get my hands on one. These lobster rolls were perfectly done in their respective form of cooking. The cold lobster roll is more of the traditional lobster roll that I have become so fond of, and Good Catch Boil makes it meaty and refreshingly light for a mayo based roll. As for their hot lobster roll, the butter added an additional richness to the lobster meat which was plenty within the roll.
Good Catch Slaw is their signature slaw consisting of 17 ingredients that just blend well together. Offering a light but flavourful option on their menu provides their patrons a refreshing dish to eat along with dishes that can be more on the heavier side. This slaw has a balance of textures and flavours that mingle with the sweet, salty and savoury and just dances on your tastebuds.
These were the dishes that were presented to us in a traditional boil bag style. The seafood is very fresh, and the seasonings were not too strong as some other boil houses can tend to be. The shrimp was definitely a star for me as it was super sweet and was just so succulent. You also cannot go wrong with fried rice! This fried rice had so much seafood mixed in that every single bite had some protein which creates an enjoyable bite every time.
Good Catch Boil House is a spot for groups, couples, and even families of all ages. The entire atmosphere is very chill, and the space is very open and refreshing. On top of that, the food is super fresh, and there is a large variety of dishes to satisfy anyone's cravings. I will be back to enjoy with a group of friends, and maybe we'll see you there!