The pig
1320 14th St NW
Washington D.C., 20005
http://www.thepigdc.com/
---
The Pig is located in the Logan Circle area of D.C. amidst a lively nightlife scene, which makes it perfect for date night!
On a gorgeous Friday evening, my husband and I ventured to The Pig for dinner. The decor was casual, with barn wood accents that made it feel cozy and welcoming. They also had outdoor seating which is a plus when you want to enjoy warm D.C. nights.
The menu, as described by its website, "is a celebration of pork and the whole animal." Indeed it was. They also locally source their ingredients and own a farm in Maryland where they grow their own fruit and produce. If you're a pork or sausage lover and appreciate small business and locally sourced produce, then this is most certainly a place for you!
A few dishes we enjoyed and that I would recommend were:
Bacon with Soft Shell Crab
The bacon was flavorful and melt in your mouth delicious. The soft shell crab was a fun and surprising pair.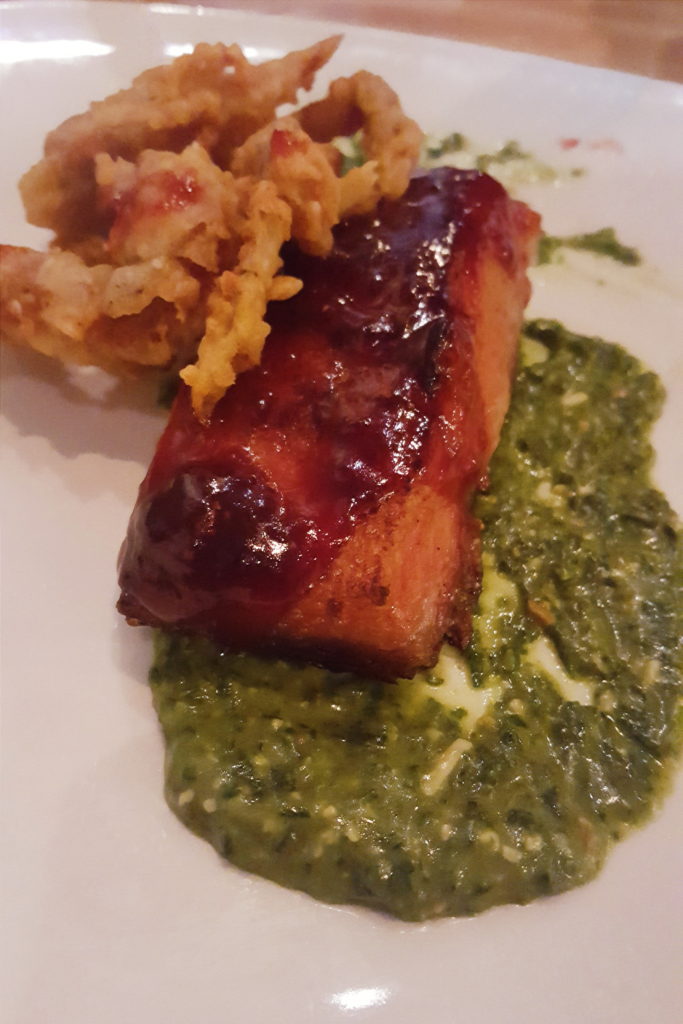 Sausage stuffed pork belly with berries
I would have never thought to pair berries with pork belly and sausage, but the combination of flavors was fantastic! Sweet and savory at its finest.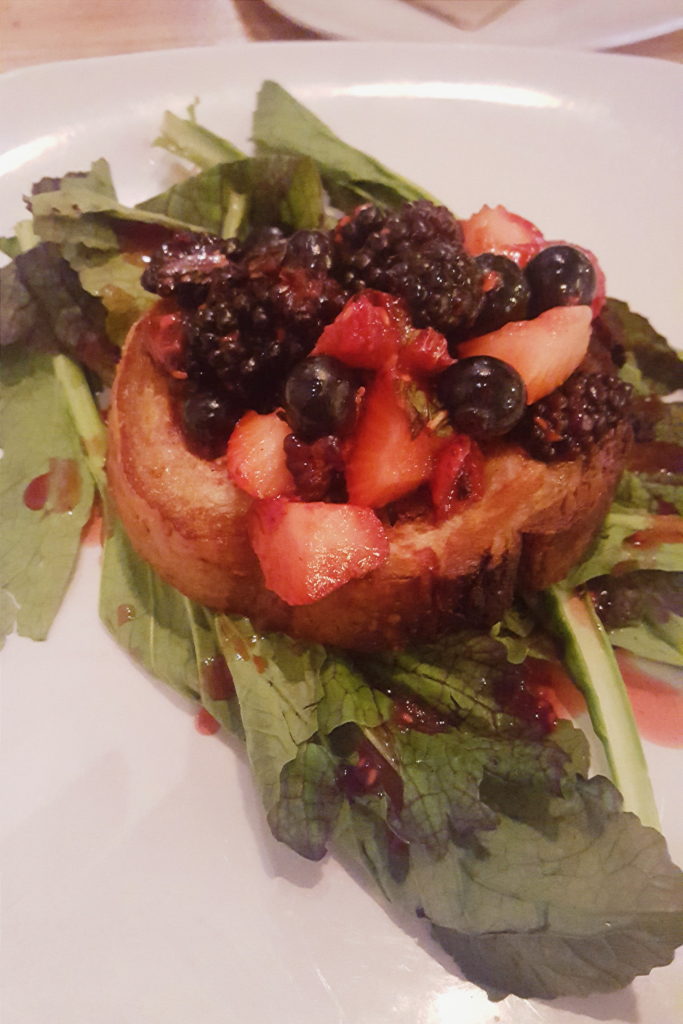 Gimme S'more dessert
One word: BOMB! There is something magical about chocolate covered in toasted marshmallow served with a side of smoked vanilla ice cream. This dessert was the icing on the cake to a delicious meal.
In addition to a creative and tasty menu, The Pig also specializes in craft cocktails and has an impressive list of whiskies. During happy hour (at the bar) they offer tasting flights of their 3 "Whiskies of the week" for only $8! Bacon and whiskey? Yes, please!
We had a great experience at The Pig. The freshness and quality of their ingredients, along with their creative menu, attentive service, and charming decor, made our evening there very memorable, and I can't wait to return.