Recently my boyfriend and I were out and about in Pasadena running errands, and we
decided to look for a new little spot to eat. While searching the internet for something unique-looking we caught a blurb that the chef of one of our favorite Thai places, Daisy
Mint on Colorado Blvd., had opened a new French/Asian restaurant called Abricott. Knowing how great Daisy Mint is we were immediately sold.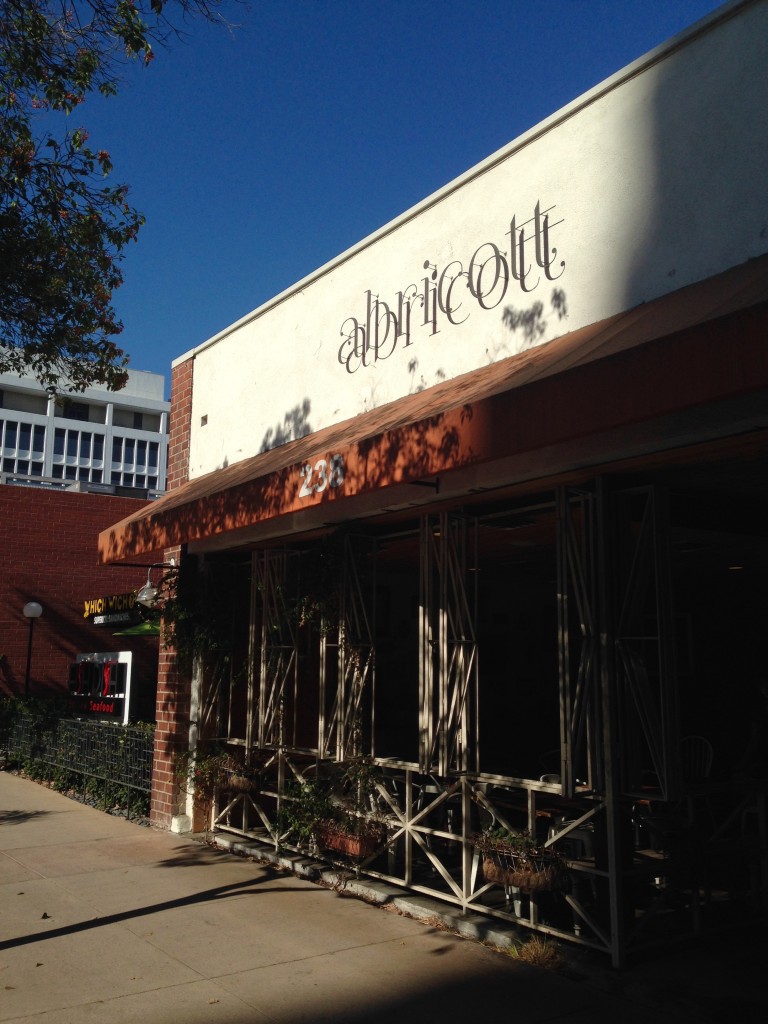 Abricott
238 S. Lake Ave. Pasadena, CA 91101
http://abricott.com/
I was blown away the second we walked in the door. On a cuteness scale of 1-10, Abricott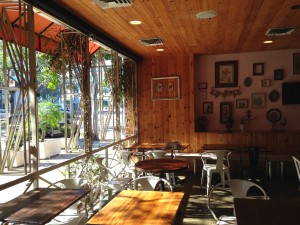 is at about a 12. A huge wall lined with bookshelves, sporadic collages of art pieces and mirrors, a lovely open outdoor seating area, and an amazing special dining room decked out with a chandelier gave the place a cozy and unique atmosphere. I admit to you right now my pictures do it zero justice. It took me forever to order and sit down because I literally had to wander through the entire restaurant first, ooh-ing and ahh-ing over everything.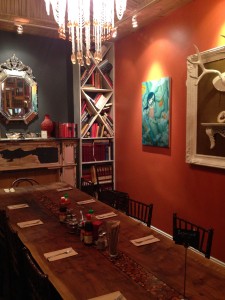 We ordered at the counter, found a seat, and then an employee came over with our drinks and silverware. Shortly after our salads arrived – a Shrimp Salad with crispy onions, cucumber, and Vietnamese dressing for me, and my boyfriend went with the Steak Salad with avocado, cilantro, and spicy lime dressing.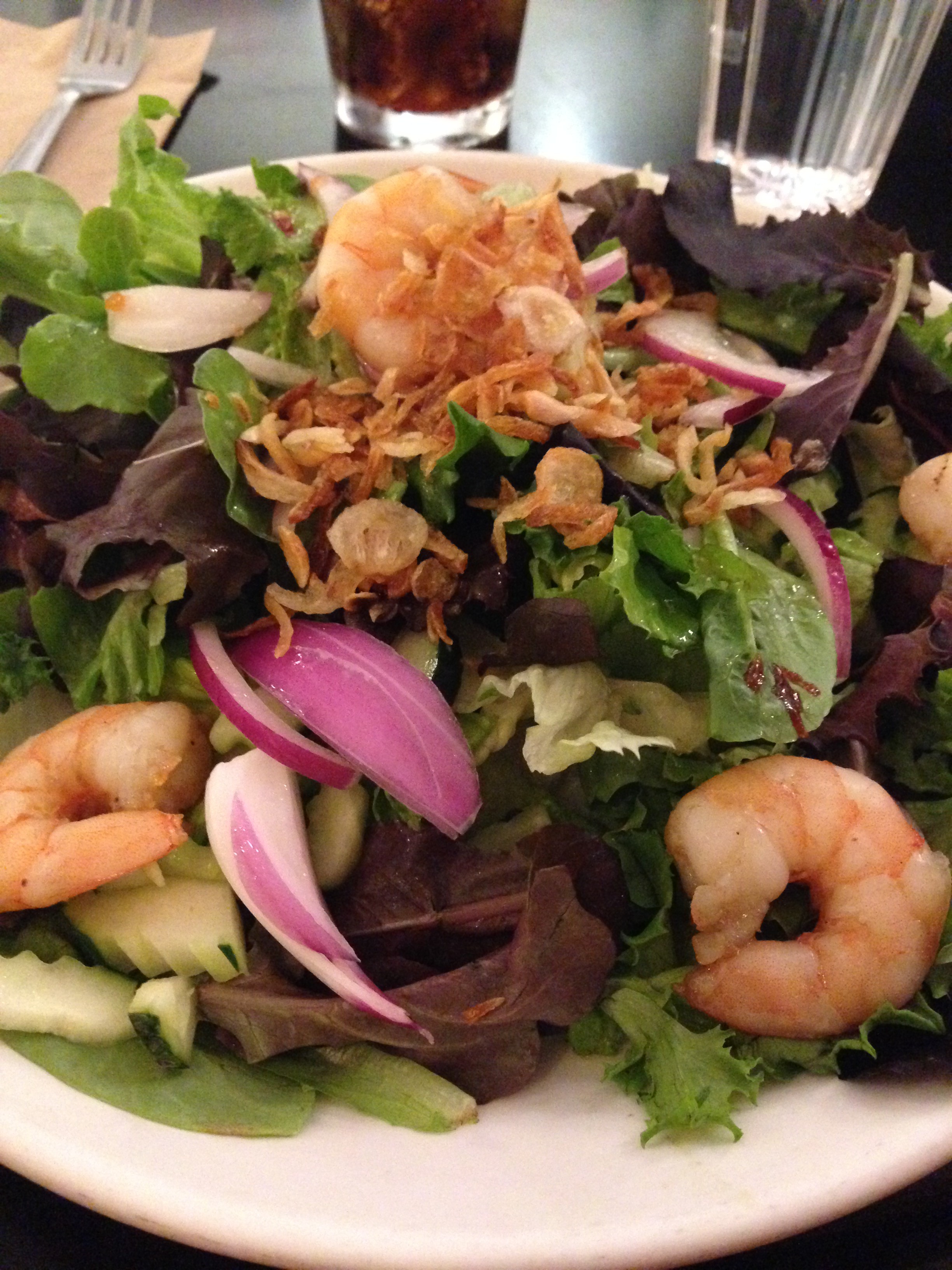 Both salads were large and fresh. The big shrimp on my salad were delicious, and the Vietnamese dressing was really light and tangy – so tangy it even struck me as tasting a little spicy. I would have loved a little bit more generous offering of toppings on my salad, but then again I'd be happy with a bowl full of just toppings… so there may be no appeasing me there!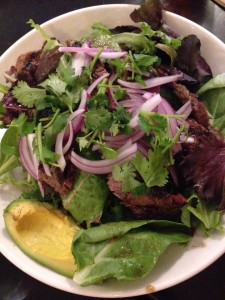 Now the steak salad… game over. The strips of steak were tender, juicy, and flavorful. I highly recommend it! It was ridiculously good. My poor boyfriend was forced to share.
All in all I was very impressed by the food and atmosphere at this new little place. I can't wait to go back and try some more of the many dishes on their menu! Heck I'd come here just to sit, hangout, and have a beverage.