Now that my kiddo is in a daycare and that I'm fully vaccinated, Girls on Food is slowly getting back into the swing of things! We will be bringing you more blog posts and social media content soon. It feels really good to be back. 🙂
Today, I searched up coffee & tea in the West Adams/Pico-Union neighborhood and my eyes feasted themselves upon a matcha latte in a champagne coupe, topped with a flower. I've seen matchas in LA on Instagram looking artsy but this stemware takes it to a new level, it's "extra" if you will. I immediately decided to drive over to Boulon D'Amour, not looking into the aesthetics of the cafe at all, just purely off that lavish matcha image.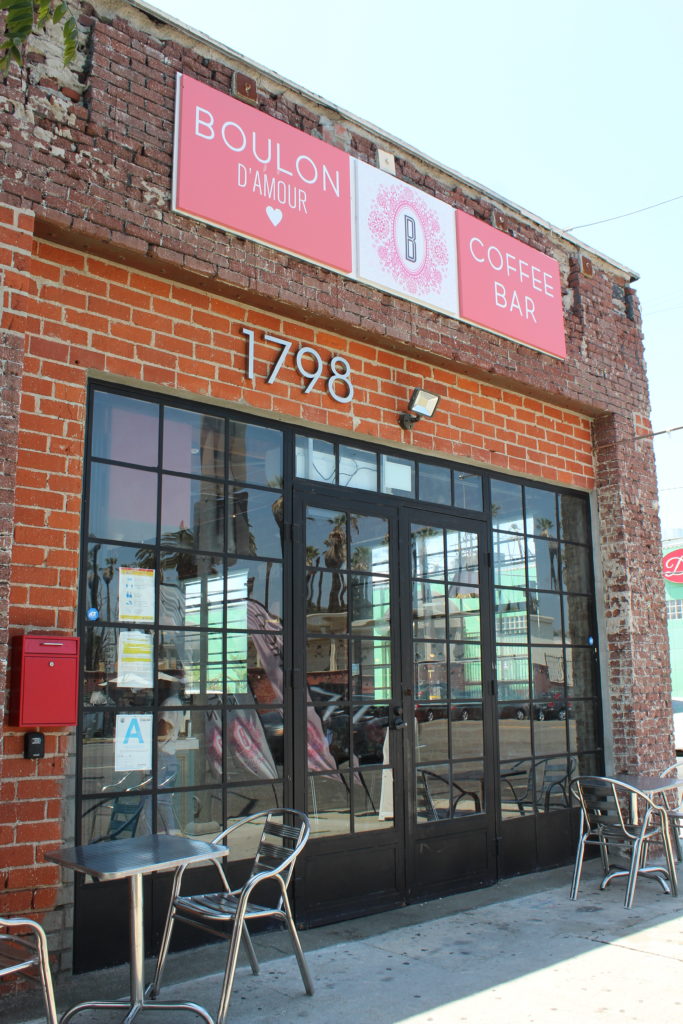 The front part of the building is a classic brick exterior, and on the side features a beautiful floral, pink and black mural by Troy Scat.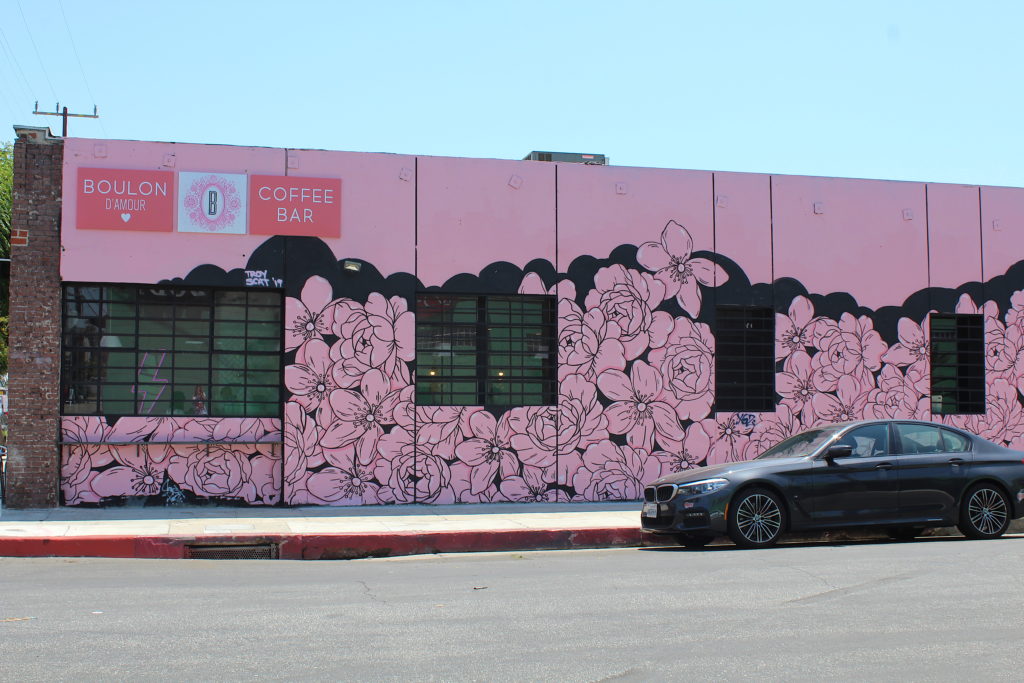 When you walk inside though, you feel like this spot might be owned by Pinkalicious herself (my daughter is obsessed with that show!). Immediately to your left, there's a pink wall with a bright pink neon light, shaped like a lightening bolt, which I'm sure has hosted many a photo session. At the counter, there is a pink espresso machine, I noticed fresh roses in vases everywhere and the subway tile backsplash even has pink grout. Now that's commitment. To break up the pink, the brick wall has been maintained and there is a beautiful teal counter with a marble top.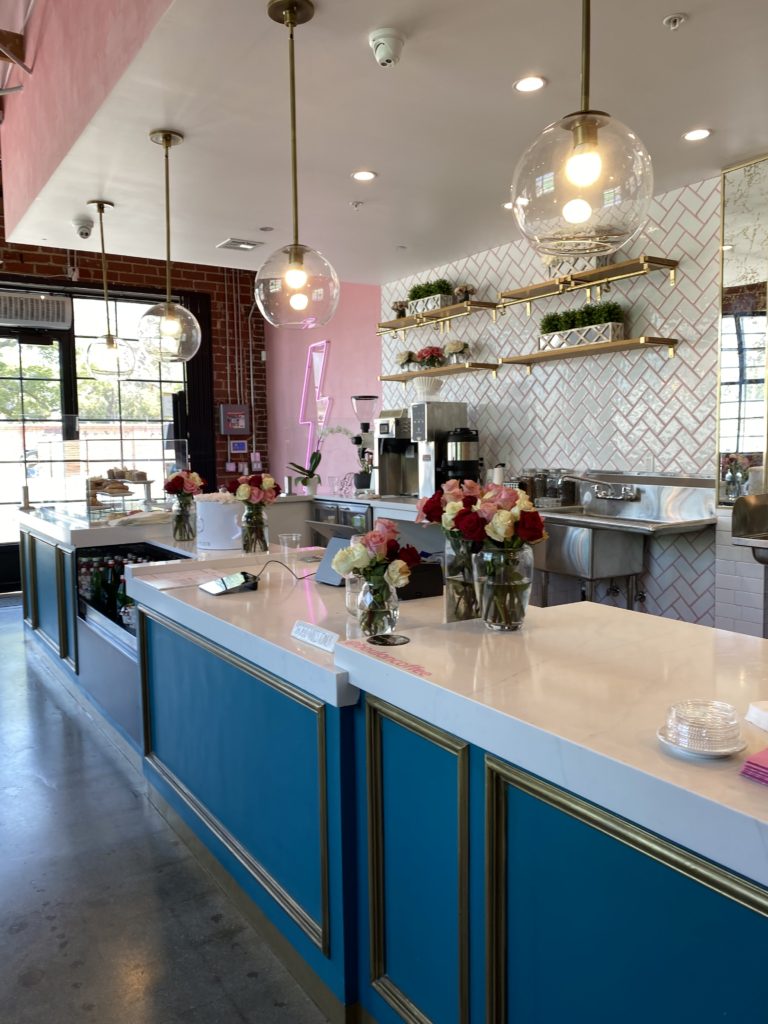 There are plenty of options for coffee beverages, but I decided I wanted to stick with teas, since I knew I could get some cooler shots of them. I tasted the top 2 most Instagramable drinks and they were both as delicious as they were gorgeous:
The Mean Girl – An Iced Pink Chai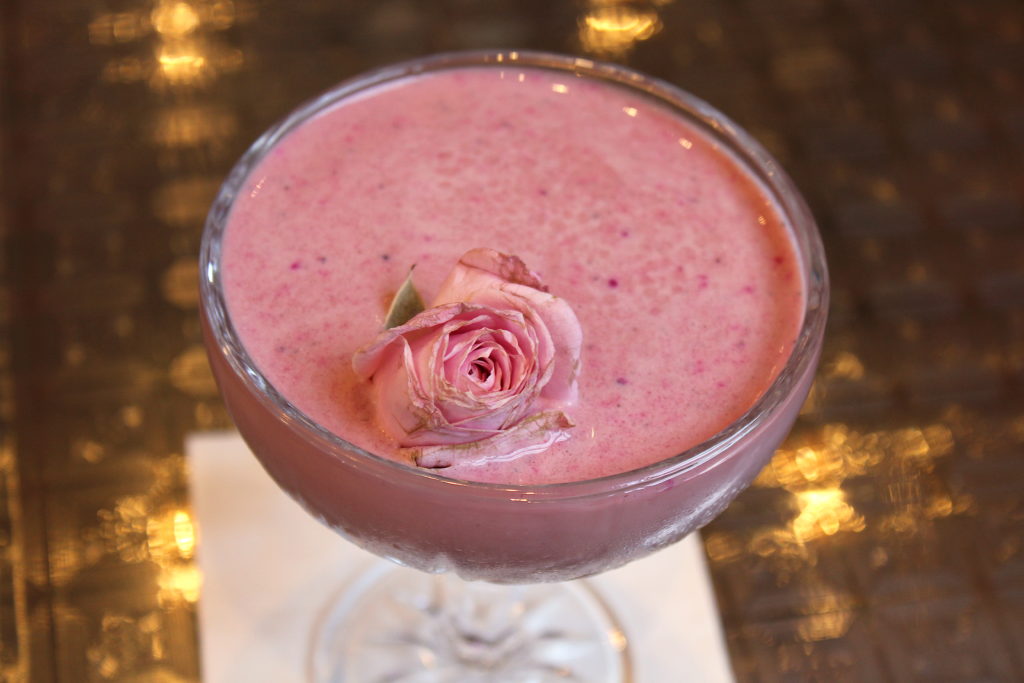 The Money Maker – An Iced Rose Matcha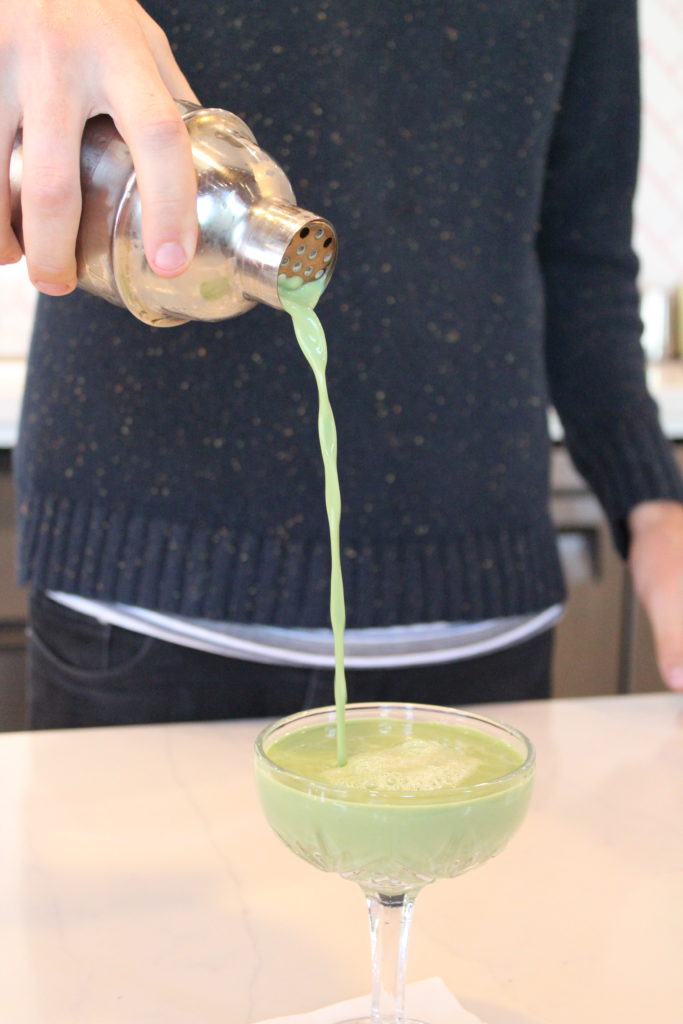 For bites, there's an array of scrumptious pastries to choose from, and the menu features toast options and even a Hot Cheetos topped Everything Bagel, with cream cheese for $6. It's also worth noting that I saw multiple outlets, so if you need to do laptop work, this is a great spot.
Boulon D'Amour is a chic spot to catch up with the girls at but for Owner Chantel Khorsandi, her pink paradise goes a longer way than just the caffeinated bevs. On Saturdays, she collaborates with local female-owned small businesses and hosts pop-up shops with them. Past pop-ups include August Blooms, Bellaris and My Magic Mornings among other brands. Check out the Boulon D'Amour Instagram for more details.
I believe good things come to women who support other women and Chantel's upcoming expansion into the Century City mall is living proof of that. So if you want to support a woman-owned cafe in Los Angeles, check out Boulon D'Amour. You'll catch me there on my laptop soon!