In the small town of Atotonilco outside of Guadalajara, Mexico sits the Patron distillery. The distillery is where they make all of their product and bottle it by hand. I was lucky enough to visit and bring back photos of the tequila making process. Patron uses two different methods to make their final product, one characterized by the traditional tahona; a volcanic stone used to crush the agave. The other process is a more modern roller mill that seperates the agave juice and fibers. No matter which style the agave are destined for they start the same way.
All the agave have their leaves removed by hand and are baked for 72 hours in large brick ovens. After the baking they are either crushed slowly with the tahona or they go to the roller mill process.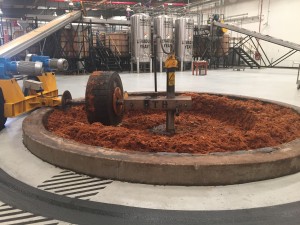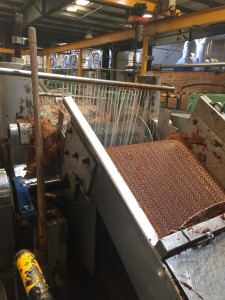 The tahona crushed tequila is transferred to the fermentors with both the agave fibers and agave juice while the roller mill only captures and ferments the juice.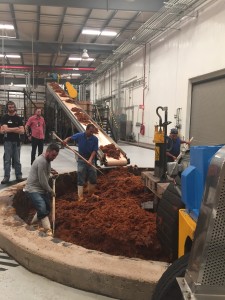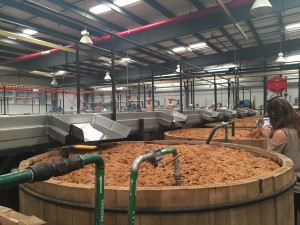 Both are distilled twice in copper stills and then they are ready to be diluted to 80 proof and aged, blended, or bottled.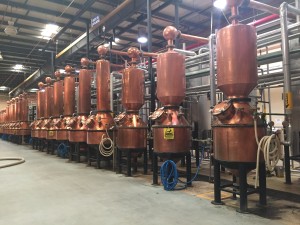 The flavor difference between the two methods is noticeable. The tahona tequila yields a fruitier tequila with a less noticeable taste of alcohol while the roller mill is bright, citrusy, and burns a bit more on the way down. The regular Patron is a blend of both but I recommend giving Roca Patron a try as it is made from only the tahona tequila and is perfect to sip on.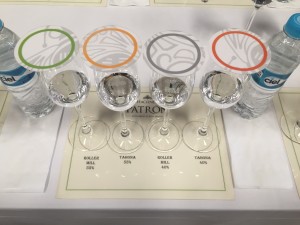 Patron has a variety of aged products from the Reposados and Anejos to the more exclusive extra anejos.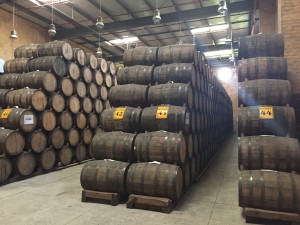 They use different barrels to age them including French oak and American Bourbon barrels.
One thing I always admire is a large company doing their best to be responsible. Patron can't help being a large company but they do their best to be a great part of the community.
They have not automated any of the processes but keep everything done by hand thus providing many jobs to the community. They also have their own reverse osmosis plant to reclaim the water used in the tequila process. Solid wastes are turned into compost which prevents yeast from getting into other water sources and killing other ecosystems. They use the compost in their own gardens and donate it to the agave farmers they source from.
I really enjoyed seeing how tequila was made, admittedly even though it's one of my favorites to drink I didn't know much about it before. If you like tequila I recommend trying out a tahona processed tequila if you can, maybe start with some Roca Patron?