Washington, DC is not only the nation's capital but it is also the nation's cupcake center. Having seen the TV show DC Cupcakes promoted all over the city via billboards and busses, got my sweet tooth going. I figured I'd try the OG of cupcakes, Sprinkles, since we now have a Georgetown location.
Sprinkles Cupcakes
3015 M St NW
Washington, DC 20007
Irish Chocolate Cupcakes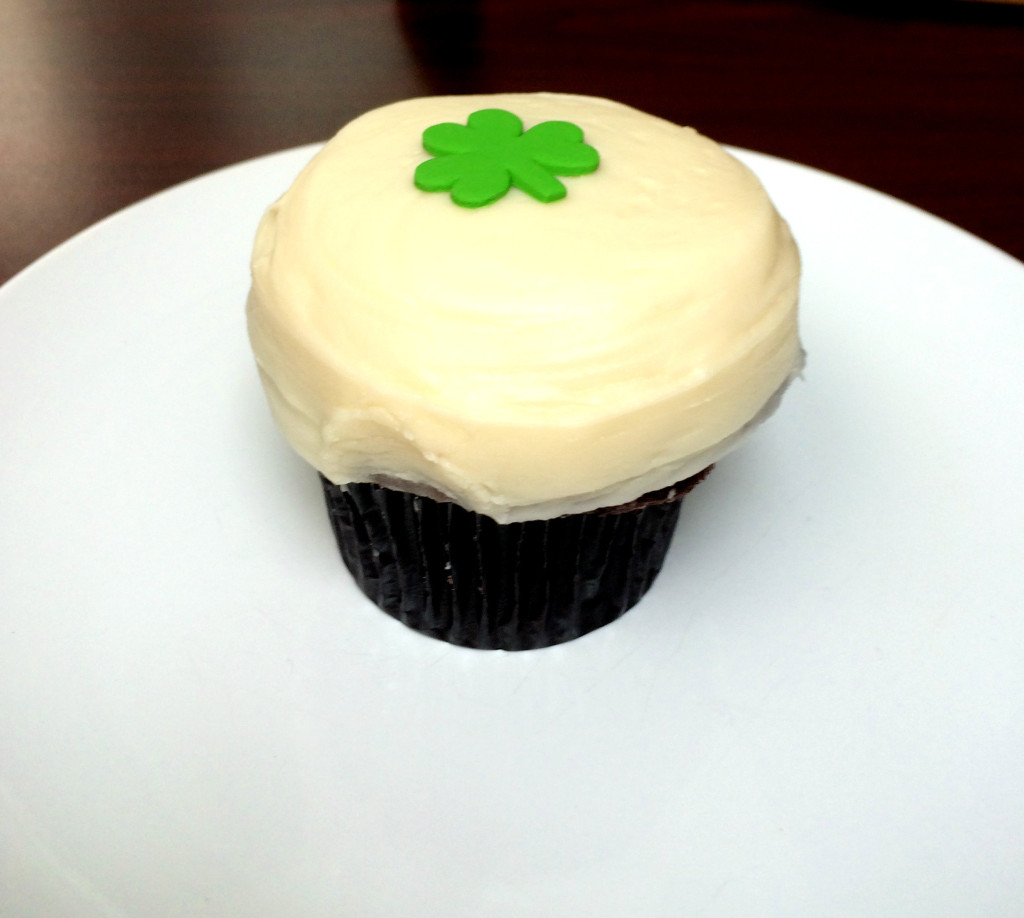 The Irish Chocolate cupcake was delicious. The cake itself was moist and buttery. It was topped with Bailey's Irish cream cheese frosting. The frosting was creamy, rich, and not too sweet and plentiful. I even shared the cakes with some frosting lovers, who couldn't get enough of it. Like my coffee, I prefer a little less cream, but whatever floats your boat cake!
HOP collection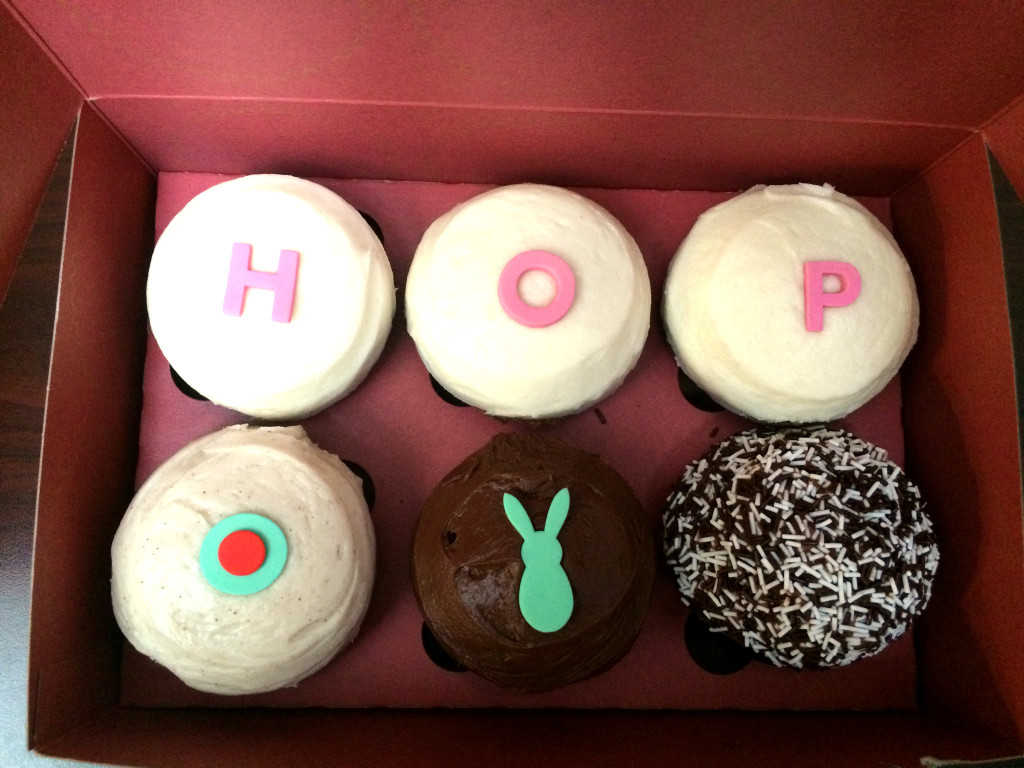 The HOP samples offered an interesting variety of cupcakes. The box had dark chocolate, red velvet, swirl, and carrot cupcakes. Out of all of these, my favorite was the dark chocolate. Like the Irish Chocolate Cupcakes, the cake was soft and fluffy. Although I'm not much of a carrot cake person, I did appreciate how much real carrot was used in the cake. If you're a red velvet fan, you will love Sprinkles' red velvet cupcakes. The frosting was very complimentary to the red velvet cupcake.
My favorite aspect of the HOP collection was the presentation of the cupcakes. The top row said "HOP" spelled across each cupcake and the bottom ones were super cute, especially the bunny! A HOP box would make a great gift to bring to an Easter party. The packaging and aesthetic of the cupcakes are attractive. I loved the cake of the cupcakes. Though the frosting is plentiful and it does taste really good and is easy to take off if you start to feel that it's too rich.