Growing up and living in the Bay Area, there are so many healthy options that cater to so many different diets. Even desserts and snacks have stepped up their game with being natural, vegan, and/or gluten-free. Cookies have elevated themselves to the next level, like these Green Pea Cookies I was fortunate enough to get to try! It's a delicious cookie that is made up of five ingredients. Yes, you read that right: five. And it comes in the cutest little box, ever!
Green Pea Cookie
http://www.greenpeacookie.com/
The Green Pea Cookie is based on a cookie that was originally made in Singapore, and according to them, was founded by "two food-loving Singaporeans and an imaginative American." Together, they fine-tuned the recipe with simple, all natural ingredients and then debuted the cookies in Dolores Park! With everyone loving all of these little green guys, they set out to make it a brand that is proud to be a more natural cookie to snack on – that happens to be made with green peas!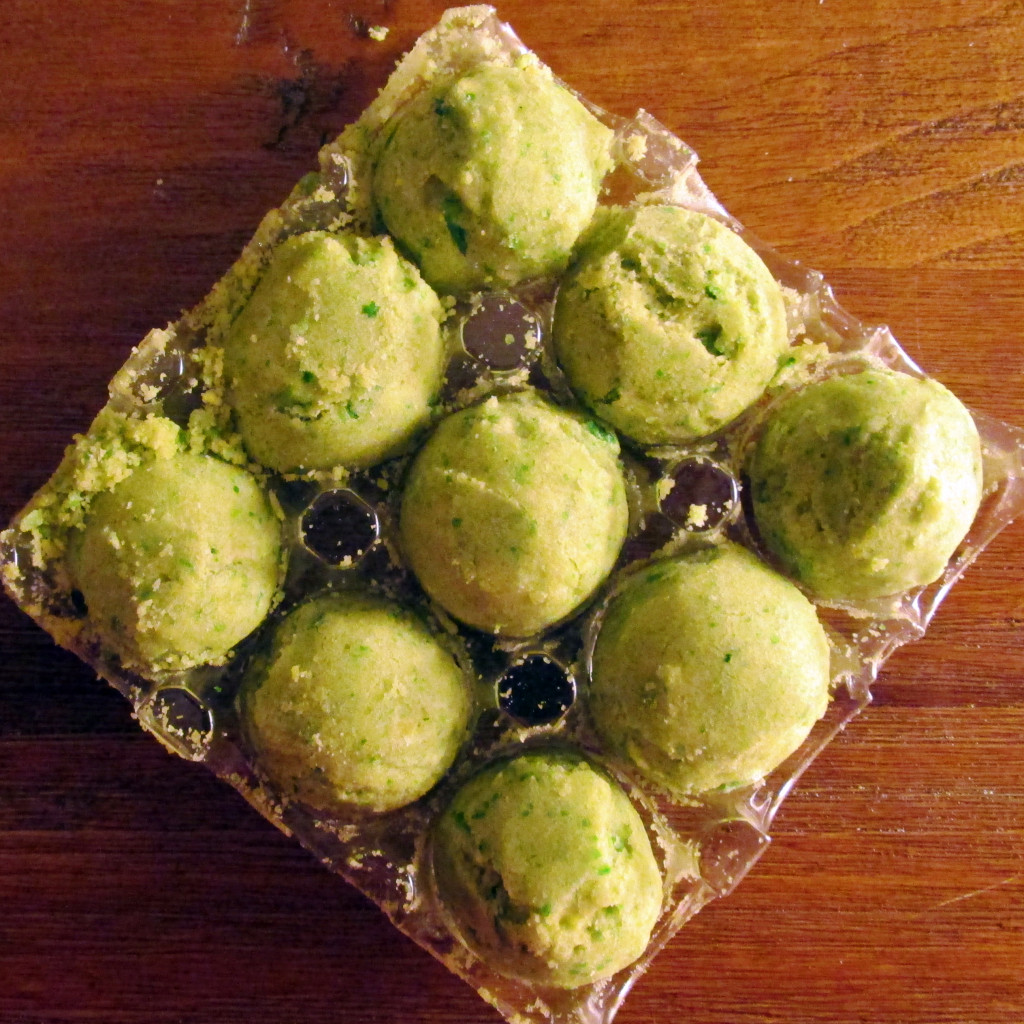 When I opened my box, I will admit, I was a little skeptical. I mean, a cookie with its primary ingredient as green peas? That sounded so strange. I have had sweet peas and salty peas, but those were still considered savory sides instead of a sweet snack. But when I saw these little nuggets stacked together, waiting to be eaten, I was intrigued.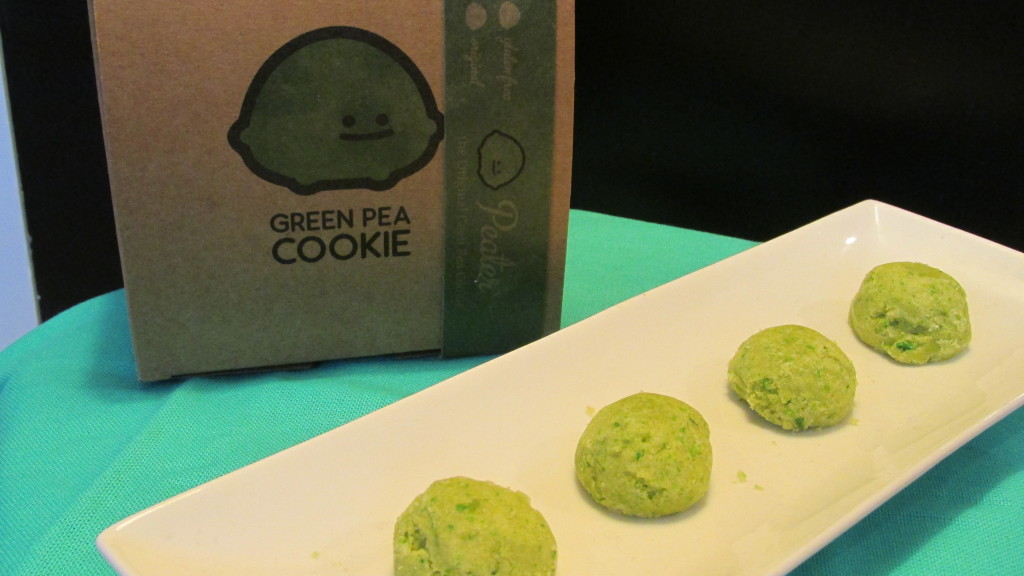 On their website (where you can shop for all of their Green Pea products), they have the Peater: The Original Green Pea Cookie, the Penelopea: The Cranberry Green Pea Cookie, and Dimpea: The Chocolate Covered Green Pea Cookie. I had a box of Peaters, and I was ready to indulge!
The Peater's ingredients were: unbleached wheat flour, salted green peas, organic sunflower oil, organic powdered sugar, and sea salt. While their "pea flour" looks very green, they're actually moving towards using a more organic pea that doesn't have any dyes in it, so that they can get rid of the artificial dye ingredients. I think it's awesome that they're so committed to keeping the ingredients real and all-natural.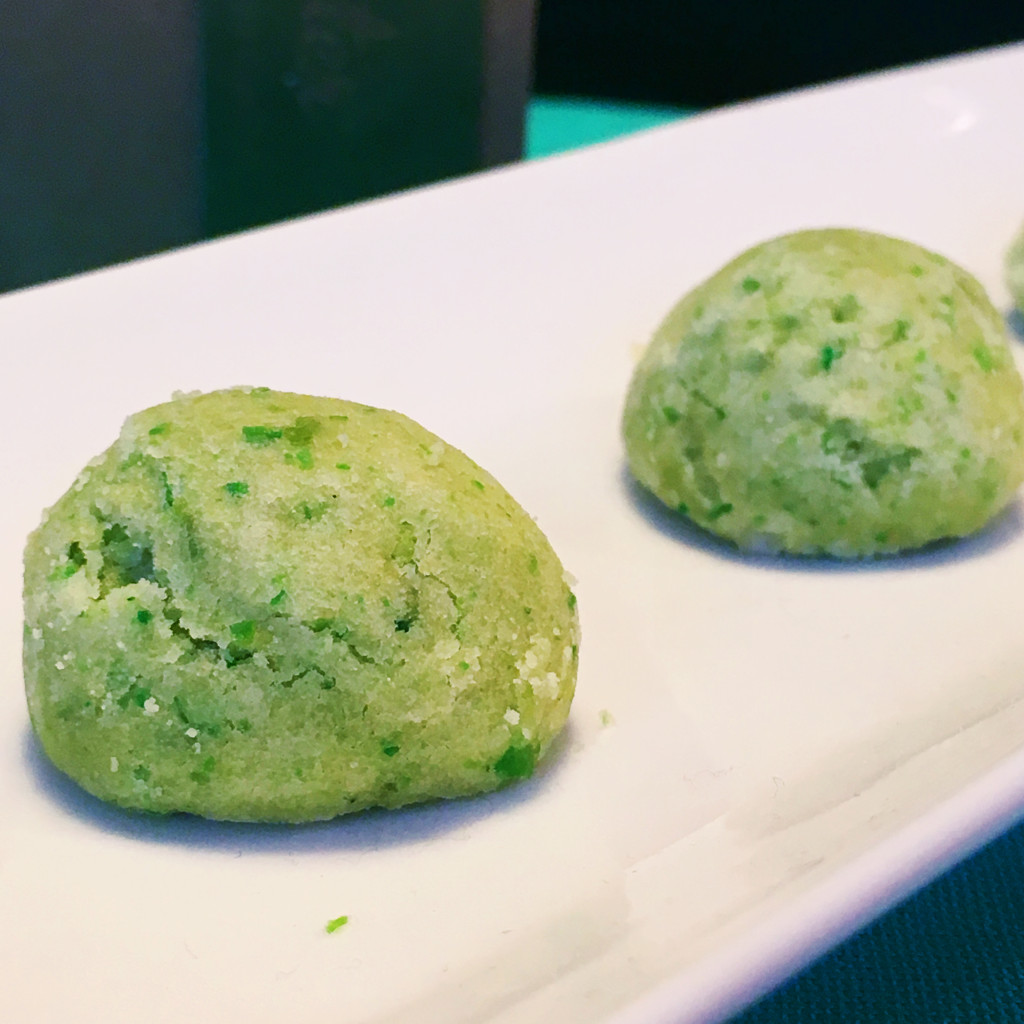 When I bit into them, I found them crunchy and subtly sweet. They reminded me a lot of South Asian cookies that have a kind of crunchy texture though it crumbles easily. When you start to eat more of the cookie, it has a lovely combination of sweetness from the sugar to the saltiness of the peas. They struck the perfect balance of those two contrasting flavors. The box recommends five cookies a day, but honestly, once you try one, you want to eat another one. And another one. And then another one. The cookies disappear quickly.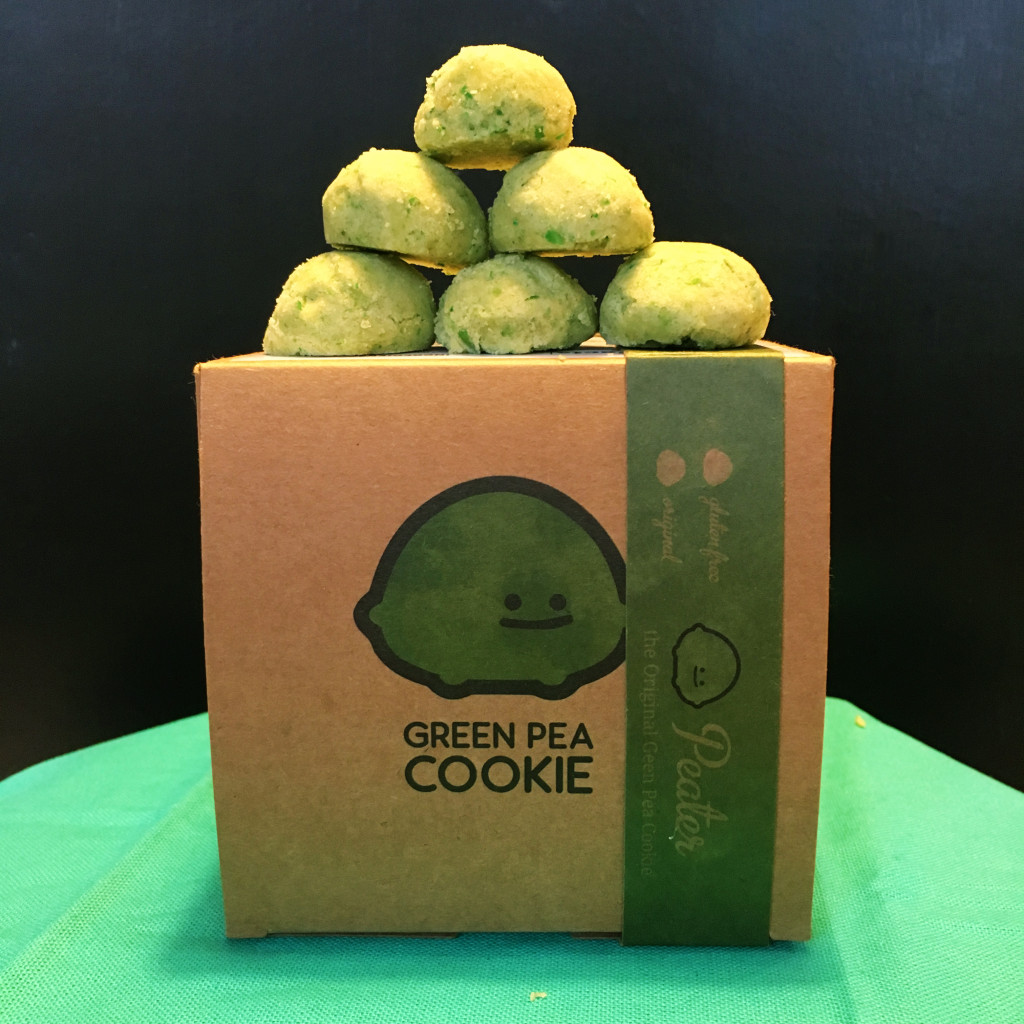 From someone who had a mostly pea-free childhood (I hated them for some reason), I think these are an excellent snack! It feels like you're indulging in sweets, but you feel better since you know it's all natural without compromising flavor. The nutrition info isn't outrageous either: it doesn't go overboard with carbs or sugar. I've had them for a pre-dinner snack, and I don't feel like I substituted the cookies for dinner, which I have with some other snacks. I would love to try the Dimpea some time – chocolate and pea cookies sounds like a fascinating combination!