Farmers Fishers Bakers
3000 K Street NW, Washington Harbour
Washington, DC 20007
http://www.farmersfishersbakers.com/
On a recent visit to Washington, DC, I hopped on the Metro to the Foggy Bottom stop in Georgetown and walked over to Farmers Fishers Bakers for dinner. The restaurant is located in a great spot with views of the Potomac River, Kennedy Center and Roosevelt Island. Seating is available both inside and outside. I recommend reservations because this place was busy! As the name suggests, the restaurant's concept is one of sustainability and seasonal availability. This idea carries over from the food to the decor as well. The interior is classy and earthy without being too rustic. The restaurant offers plenty of natural light. Our server was a great help and very attentive.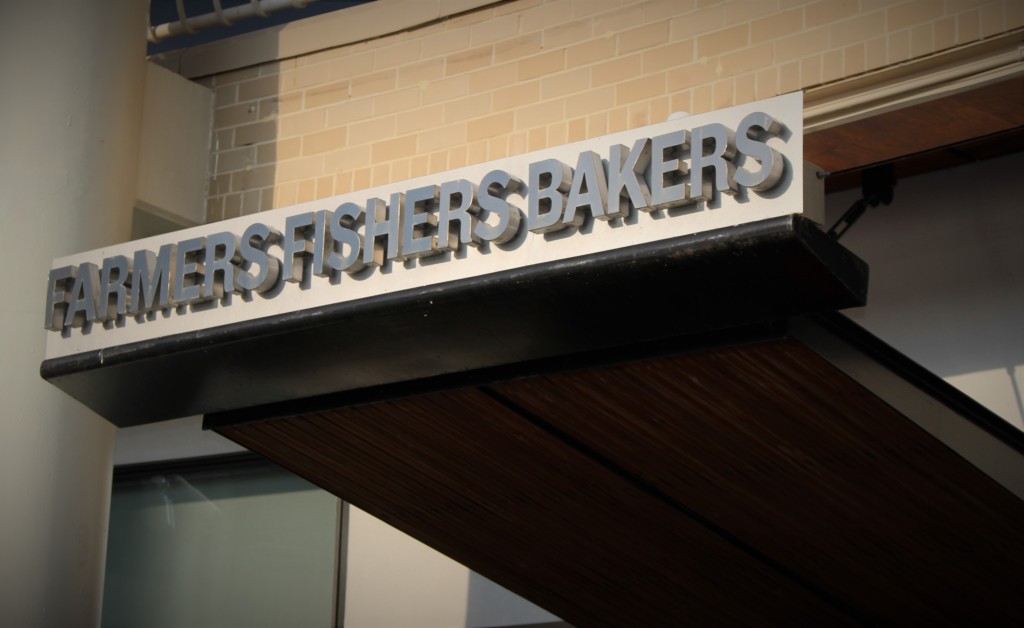 The menu is extensive. You can order everything from sushi to onion rings. For an appetizer, I ordered the Baby Cheeseburgers. They were served on mini brioche buns with a side of french fries. The burgers were moist and flavorful. They were topped with mayo, grilled onions and special sauce. The fries were fresh and hot. Served in a paper bag with their skins on. I am not sure what the sauce on the plate was, but I can assure you there wasn't any left. The burgers could have been a meal in and of itself, but I didn't stop there.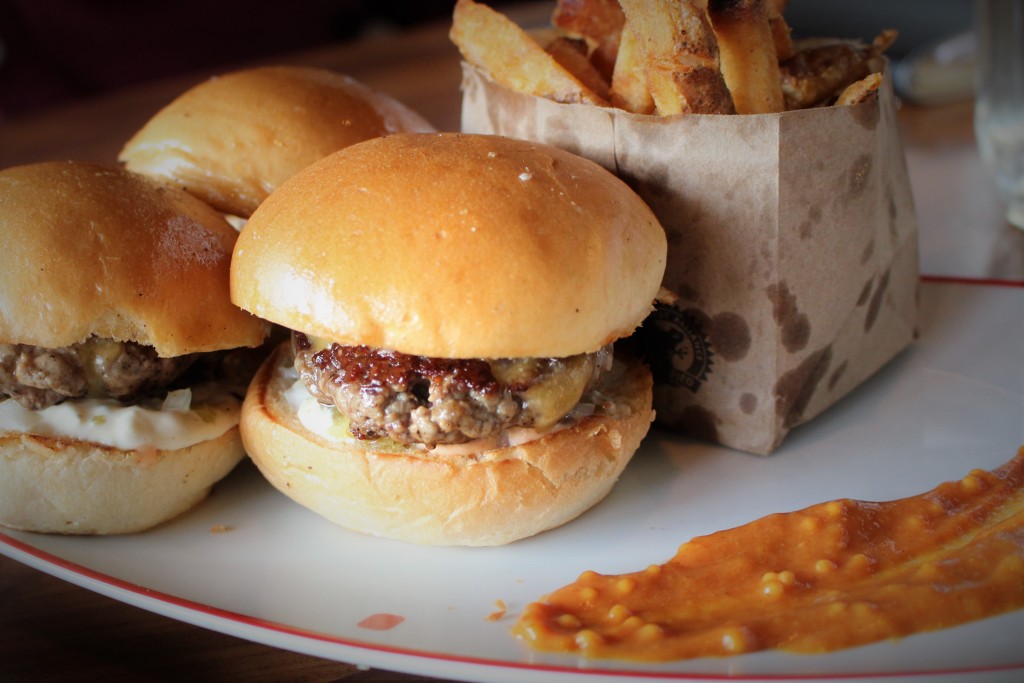 Next up was the Meatball Pizza. It arrived hot and ready to eat. It was perfection. The crust was crispy but not cracker-like. It was topped with a rich tomato sauce, roasted red peppers, small slices of meatball, fresh basil and creamy ricotta. Each bite was bliss. I am so glad I had leftovers. It was just as good later that night on the couch watching Late Night with Jimmy Fallon!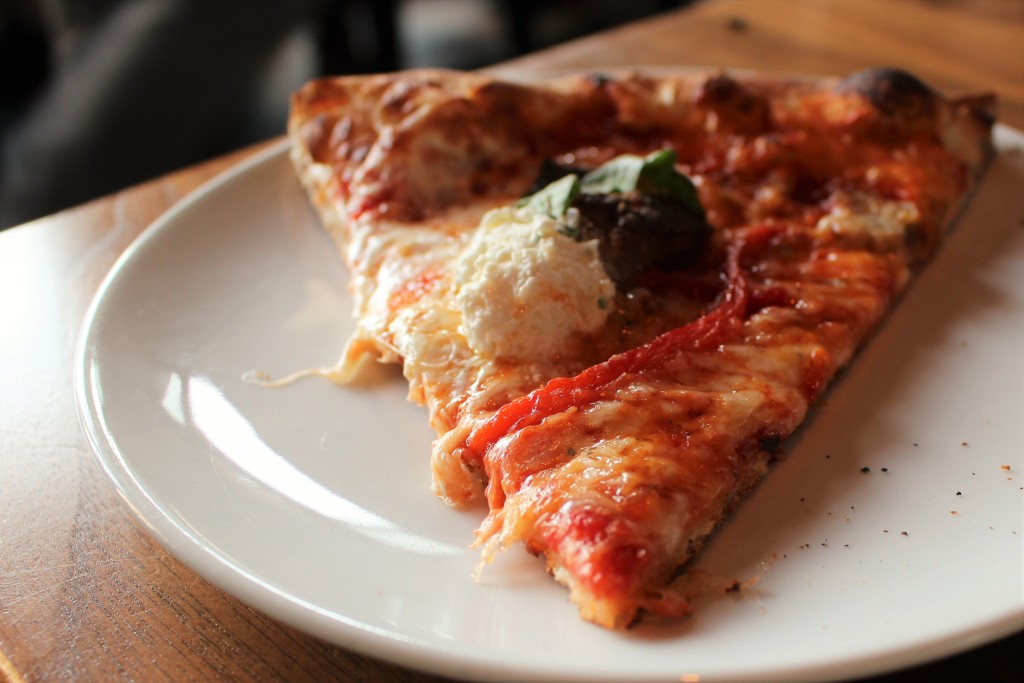 Check out this cool installation in between the women's and men's restrooms. Nice touch.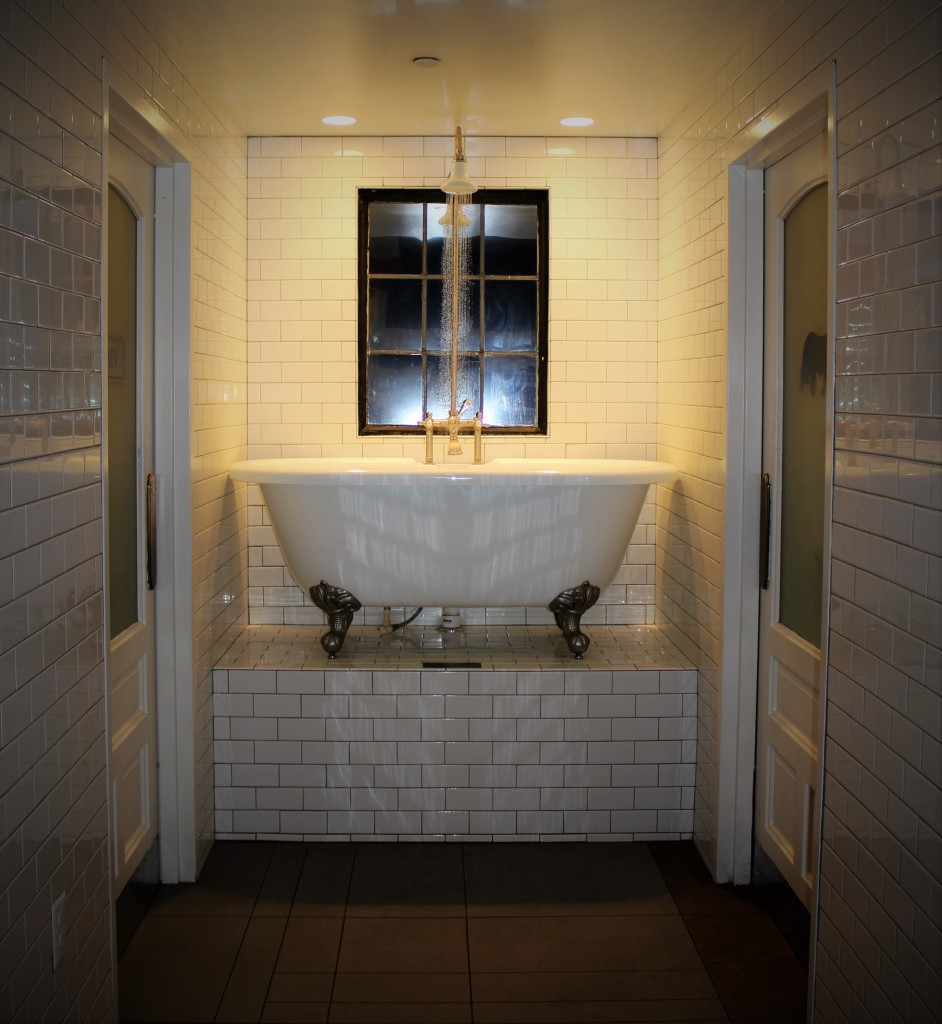 A view across the Potomac River at Kennedy Center.