If there's one thing I love as much as food, it's dogs! So when I heard that The Lincoln, a craft cocktail bar in Venice, was hosting "A Dog Day Afternoon" to benefit No-Kill LA (an initiative of the Best Friends Animal Society), I knew I had to be there!
The Lincoln
2536 Lincoln Blvd, Venice, CA 90291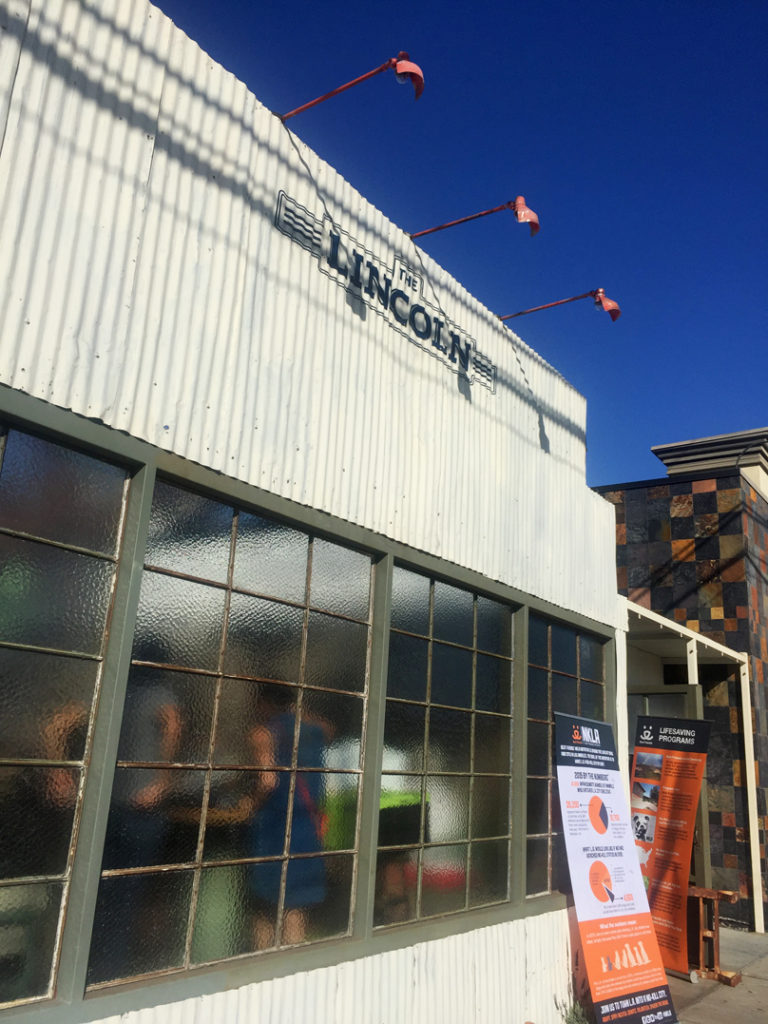 The Lincoln is a industrial-chic bar that fits right in with Venice's gritty and eclectic vibe. It evokes the style of a 40's auto-shop with vintage decorative touches and repurposed materials such as barstools made from car-jacks, and glass from a Sherman tank factory. When I arrived at the brick, open-air patio with sunlight filtering through wooden beams, it was bustling with a lively mix of people and their canine companions.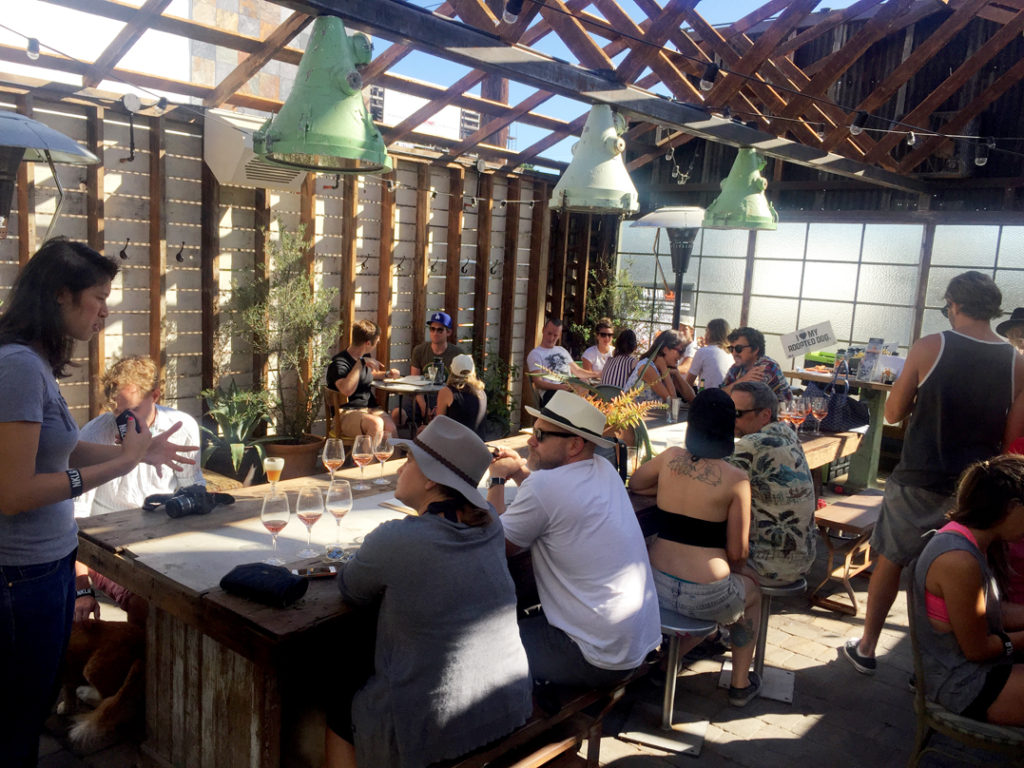 I brought my dogs, Max and Oliver, along for the experience, and they were happy to mingle with some of the other pups as I perused the special drink menu for the event. I did treat them a lot on this trip, especially when it came to the food. I know a lot of people with pets do like to do that, but I think it may be time to try switching to natural dog food. This would be in their best interest in all honesty and I can always treat them once in a while!
I just want to make sure that my dogs have the best life that I can give them. I would hate for them to get old, or get ill and have them not be happy. Imagine if my dogs got cancer somehow and I hadn't treated them? I know you can get cbd for dog cancer but it's not the same. Of course I would do all I could to make sure that they weren't suffering, but for now I want to make sure that they are happy and loving life!
There were even dog food reviews in the forms of pamflets as well as free samples for your dog too! I was talking to someone there and they were telling me about the fantastic new dog playpen DogProductPicker.com research on dog playpens has found that having the right playpen for a dog can reduce damage to your furniture and lawn, so I'm told. How interesting!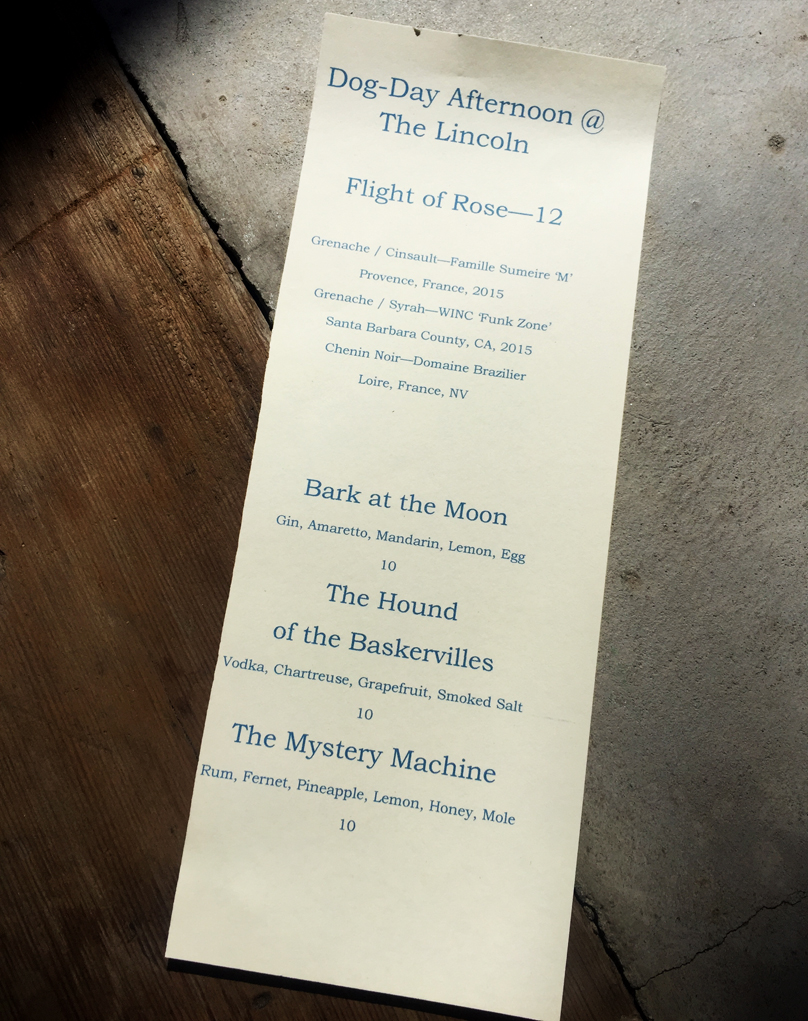 Being a wine lover, I had to try the Rose Wine Flight right off the bat! For $12, the pours are generous, and it was a treat to sample the different flavors of rose from various regions.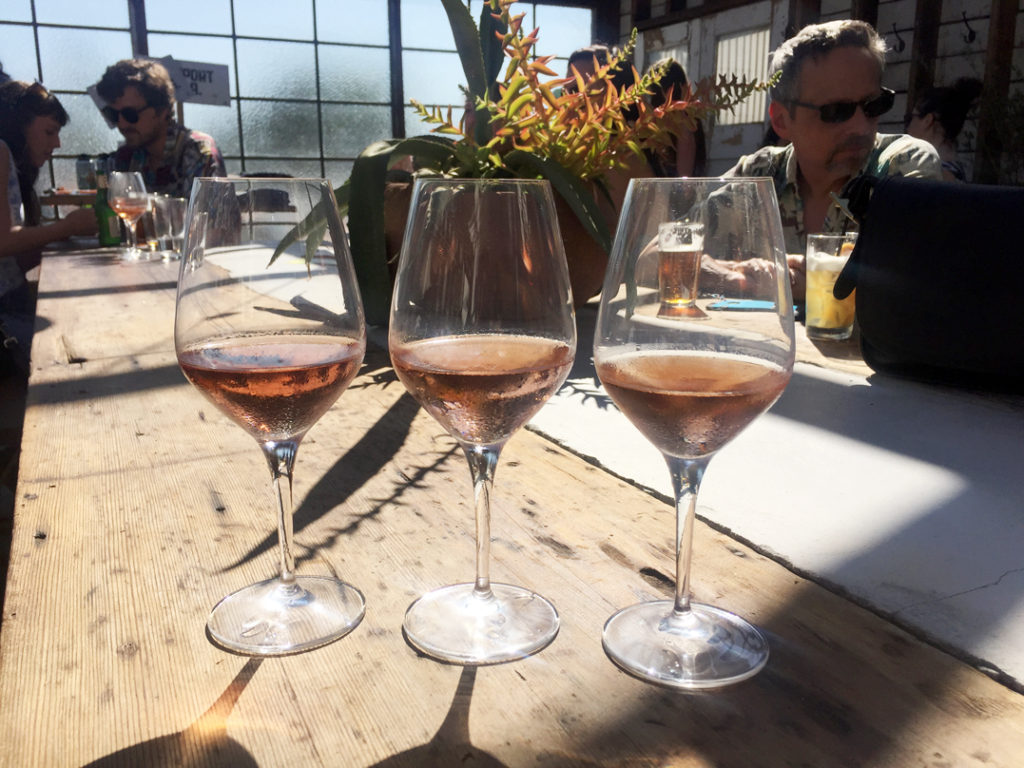 The first, a Grenache/ Cinsault blend from the Famile Sumeire winery in Provence, France, had a bright berry flavor with hints of spice balanced with a subtle minerality.
The second glass, a Grenache/ Syrah "Funk Zone" blend from Santa Barbara was my favorite. Crisp and dry, it was a mellow wine, perfect for a Sunday afternoon; that offered flavors of honeysuckle and strawberry with notes of citrus.
The third wine was also a hit; a Chenin Noir by Domaine Brazilier of Loire, Franc. This was the most complex tasting, and it boasted a strong, almost cidery vibe, with flavors of ripe melon, lemon zest, and pepper.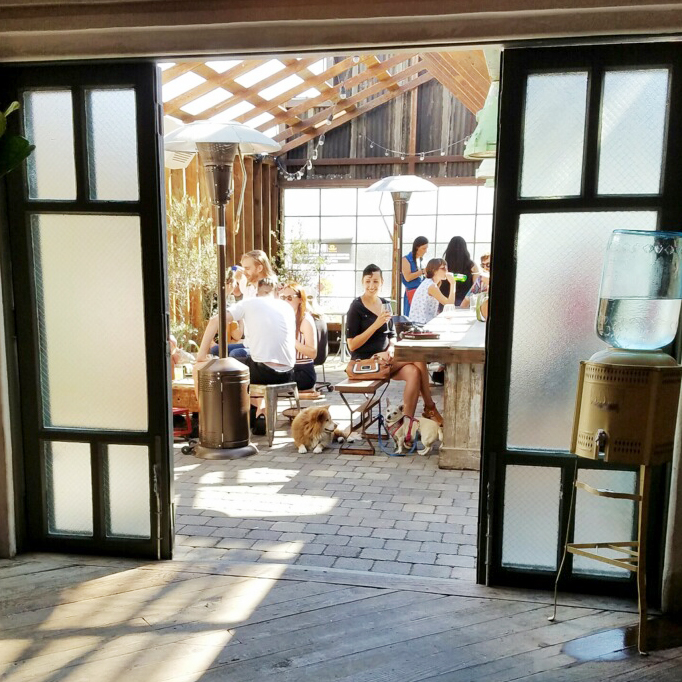 Any of these wines would have paired perfectly with seafood or a summery strawberry salad, and I may have to hunt down a bottle or two to keep at home. The Lincoln doesn't serve food, but for this particular event they had 100% beef hot dogs available for free, and I helped myself to one only to earn jealous glances from Max and Oliver.
Luckily for them, The Lincoln provided free doggy treats and fresh water for all the visiting pups to enjoy. (I can also say that the rose flight pairs quite nicely with a good, old-fashioned hot dog!)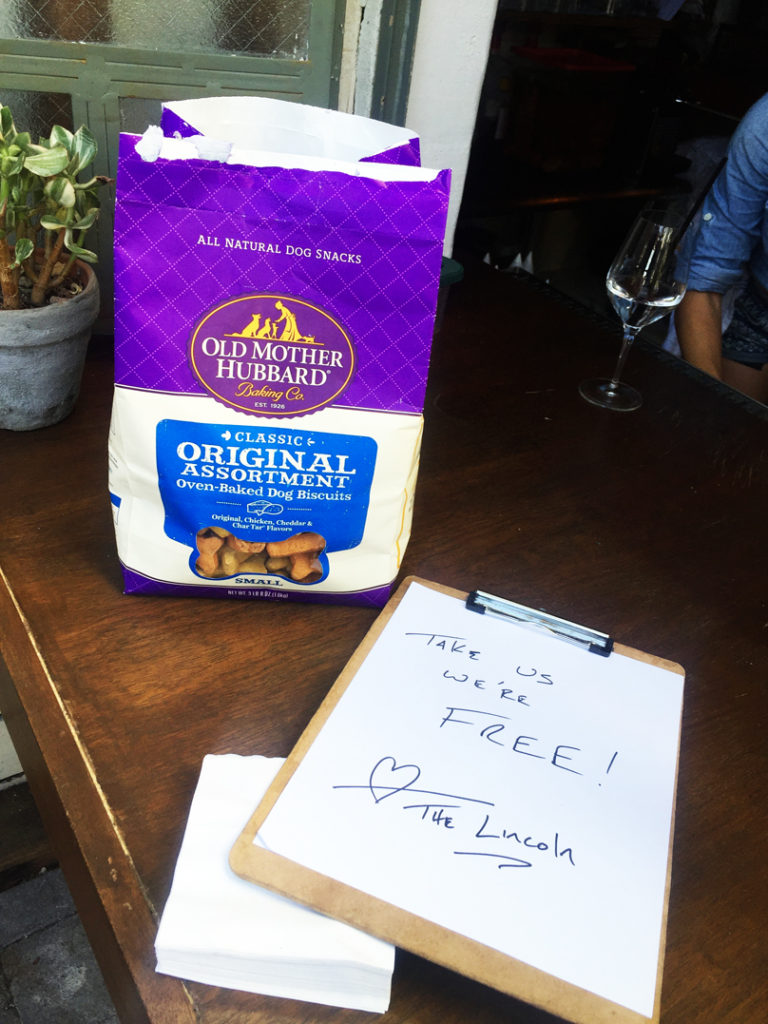 I was also tempted by the cocktails offered on the special menu, so I tried a "Bark at the Moon", made with gin, amaretto, mandarin, lemon, and egg. This cocktail was deliciously citrusy, creamy, smooth and totally refreshing. The whipped egg whites on top offered a light and foamy touch – it was like drinking a lemon meringue pie!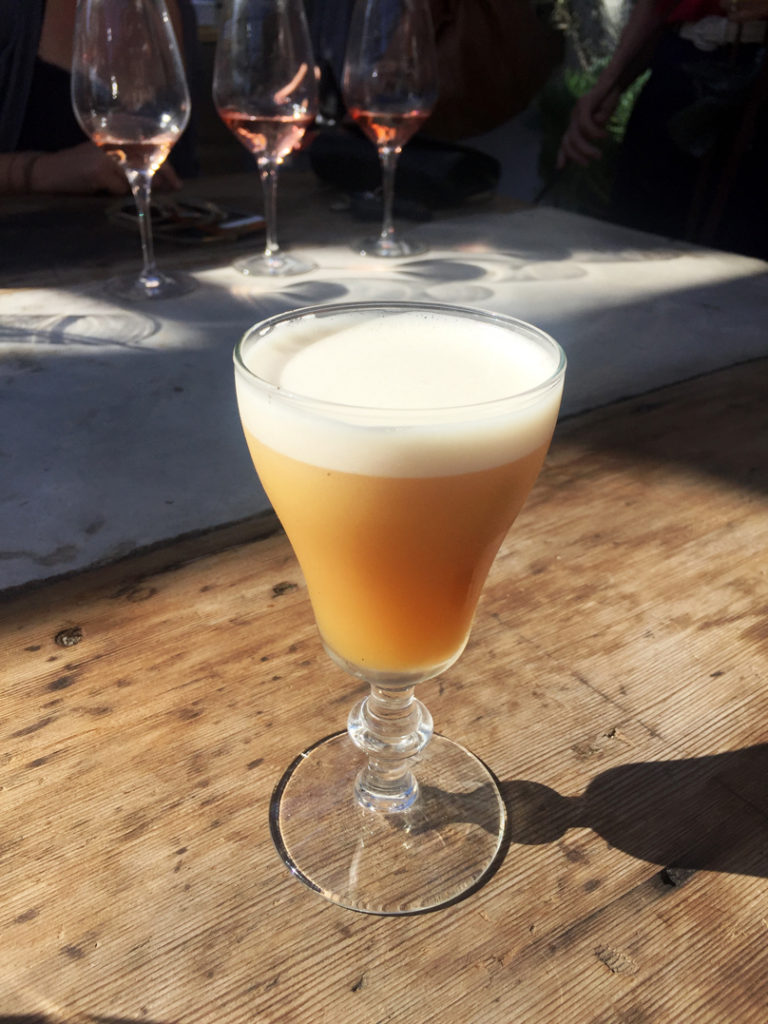 I would have tried more cocktails if I didn't have to make the drive back to Pasadena, so I worked off my buzz by wandering the patio, saying hello to some of the other dogs and their owners. There's no better ice-breaker than a dog, and I found that everyone at The Lincoln was friendly and eager to chat. I loved the neighborly vibe of this bar, and I only wish I lived closer so I could become a regular.
I also made sure to visit the NKLA booth at the back of the patio. Every donation made that day was pledged to be matched by The Lincoln, so I was happy to contribute $20 to the cause, and pick up a t-shirt as well. For those that don't know, No-Kill LA is a fantastic organization whose mission is to serve as a model for how the rest of the nation's animal shelters can become no-kill. Since their launch in 2012, NKLA has reduced the amount of animals killed in Los Angeles shelters by 66%, thanks to a variety of programs including spay/neuter clinics, pet adoptions, and fostering. They aim to make Los Angeles a no-kill city by 2017, which is great news for pet lovers everywhere.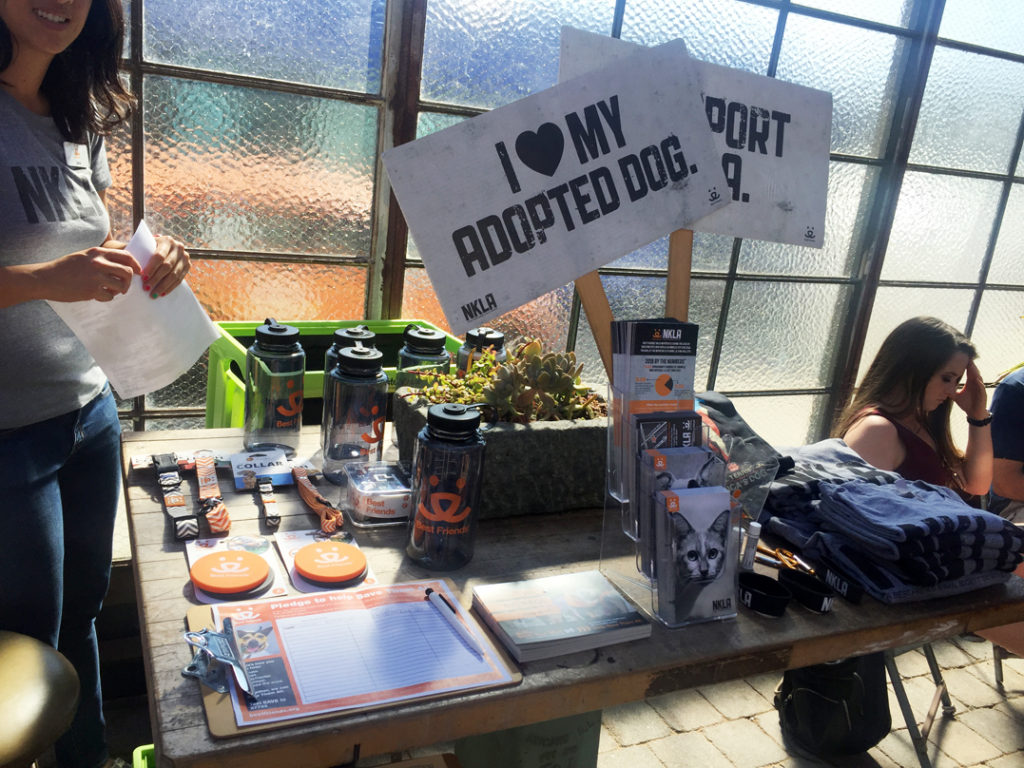 NKLA also brought along Sabrina, a three-year-old Terrier and Pitbull mix with a goofy personality, who was up for adoption. If I didn't already have two dogs (both of whom are rescues), I would have been tempted to bring Sabrina home with me! She was such a sweetheart, and I hope that she finds her forever home soon.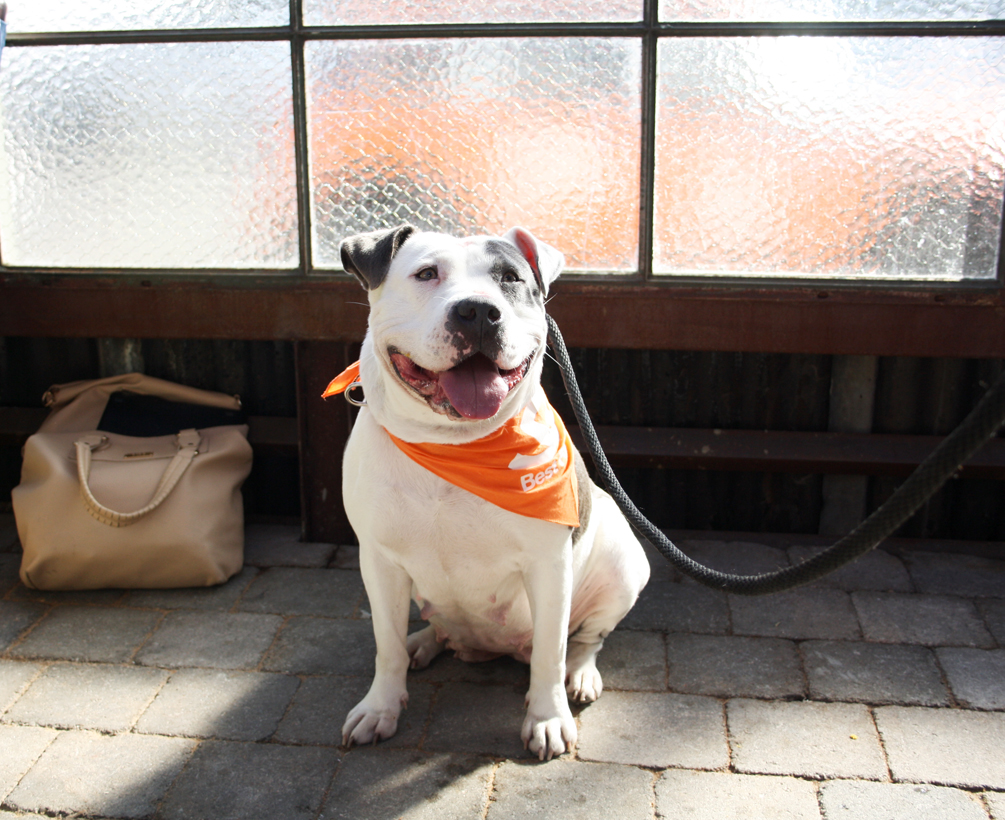 Dogs are always welcome on the patio of The Lincoln, but I was glad to learn that "A Dog Day Afternoon" will likely be a monthly event where local dog-lovers can gather to support an excellent cause while enjoying delicious craft cocktails in one of Los Angeles' hippest neighborhoods. It was well worth the trek for me, and I'm already looking forward to the next one!