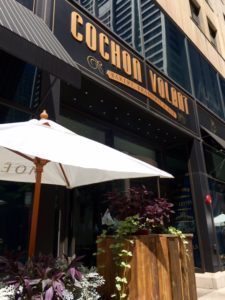 Chicago is one of my all time favorite cities to visit; the city offers so many different activities and great places to eat.
When I go to Chicago, you can find me hopping from place to place stuffing my face. A friend's wedding brought me to Chicago a few weeks ago, and you'd better believe once I got that invite I was restaurant planning.
A Saturday pre-wedding brunch was on my list, and our place of choice was Cochon Volant Brasserie. Cochon Volant is a French bakery, brasserie, and bar in the loop. The menu features a number of French specialties.
Cochon Volant Brasserie
100 W Monroe St, Chicago, IL, 60603
http://www.cochonvolantchicago.com/
We were seated outside among the flowers and watched the city wake up around us. It's one of my favorite parts about traveling; sitting at a restaurant and taking in the sights and sounds of a new city.
My go to brunch cocktail is a Bloody Mary.  I always ask for mine spicy; I just cannot have it any other way. The server brought our drinks and warned me that they might have gone a bit overboard with spice level… but I thought they were perfect, just the kick I was looking for!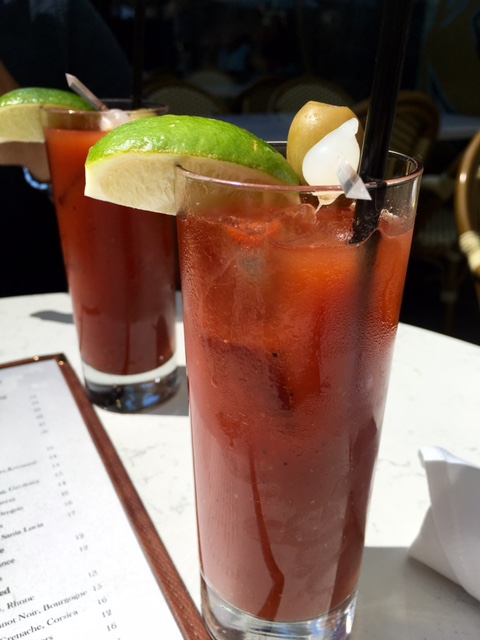 For my entrée, I had to have the Cochon Benedict Reserve. Eggs Benedict rules my brunch world, and I can hardly stray from ordering it.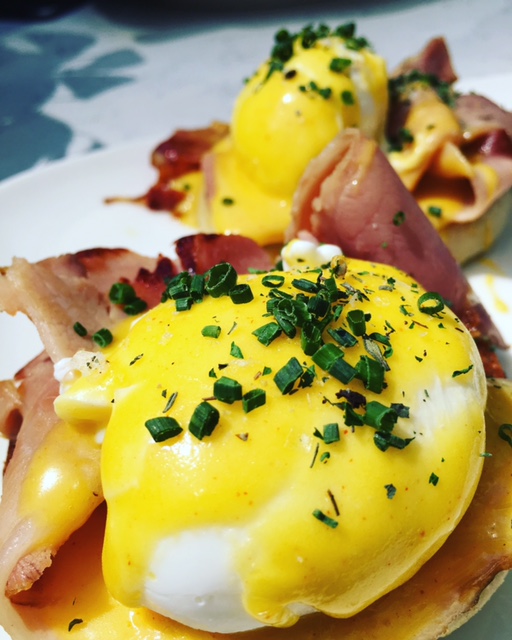 The Cochon Benedict Reserve is precisely how Eggs Benedict should be. This hollandaise was perfect, the eggs were perfect, I'm wondering how many times I can use perfect to describe this dish. ….
My dining partner had the Croque Madame.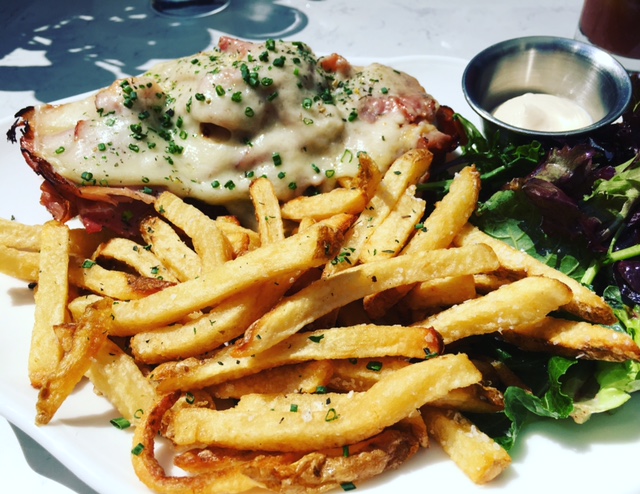 At first, it came without the egg however that was quickly remedied.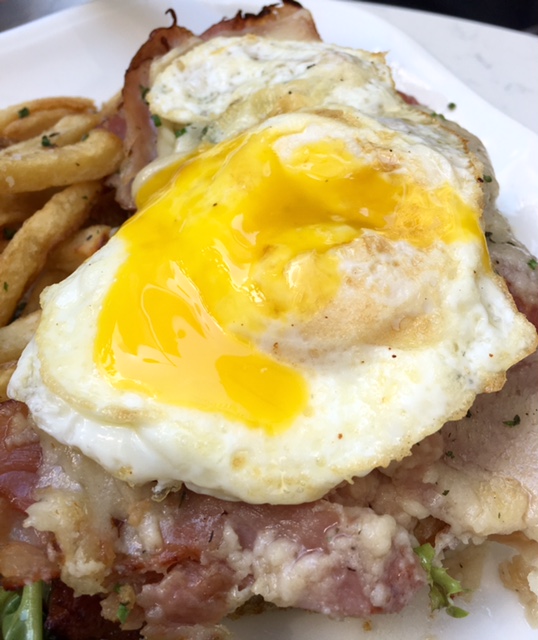 Just look at the beautiful pile of ham and cheese. It is a comfort, love and the necessary cure for a Friday night. I couldn't stop dipping into the aioli… Beware of your aioli when dining with me 🙂
Next time you're in Chicago check out Cochon Volant. I need to go back for the dinner menu!