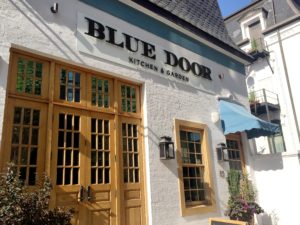 Chef Art Smith, former personal chef to Oprah (swoon), recently revitalized his highly successful, Chicago restaurant TABLE fifty-two and has turned it into Blue Door Kitchen & Garden. Art has always had a farm-to-table mindset and has kept that as a theme for this new spot.
I don't have a reference for what TABLE fifty-two was all about as sadly, I never made it in (give me a break, I live in LA!). I was able to make it into his reconstructed new restaurant for Southern bites in a rustic atmosphere.
Blue Door Kitchen & Garden
52 W. Elm Street, Chicago, IL 60610
http://bluedoorkitchenchicago.com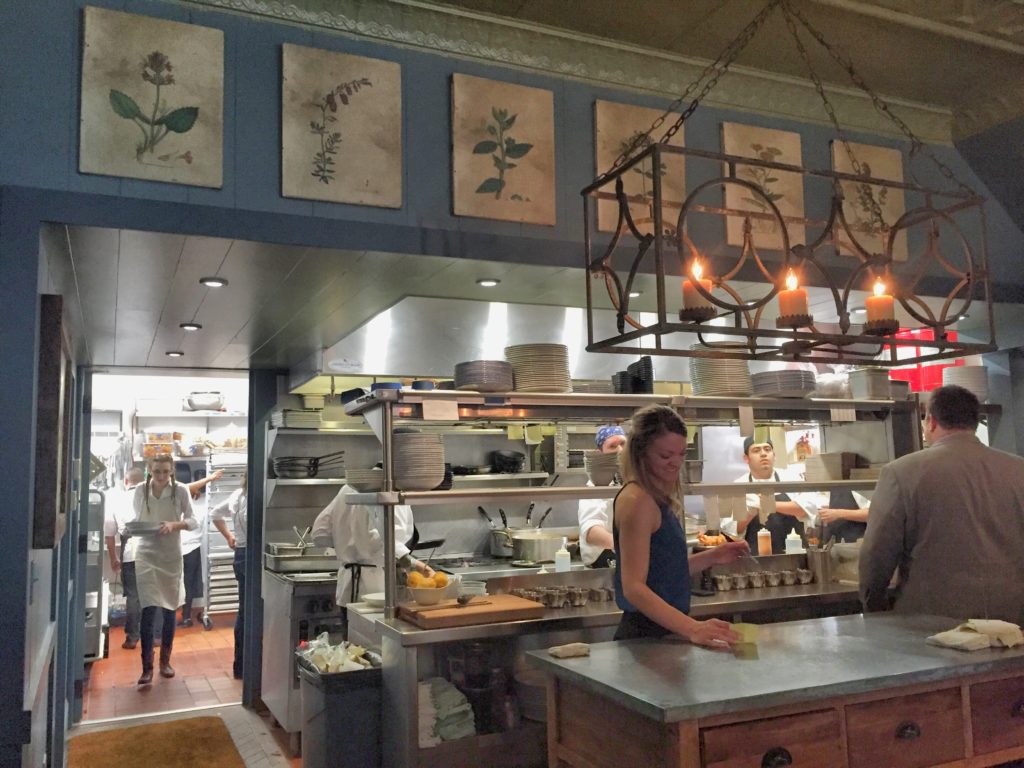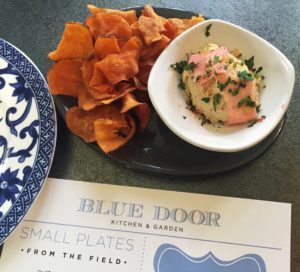 The ambiance aims to be laid-back and have a southern comfort feel to it. Being from LA, I'm used to dining out in jeans and a shirt, even in finer dining. I felt a little out of place here. Maybe Chicago just hasn't caught up to the casual West Coast wardrobe mindset?  Maybe I was slightly out of place but for good food, I can deal.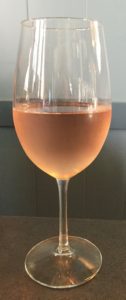 To start, you are given complimentary Sweet Potato Chips and Hummus. Such an upgrade from bread and butter and great one at that.
I started with a glass of one of the best rosés I've ever had, Angels & Cowboys, a Grenache blend from Sonoma County. This pale pink wine is dry and has a very faint fruitless to it. This glass paired perfectly with all of my food. Fans of  cult favorite Whispering Angel would love this rosé.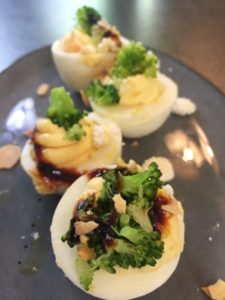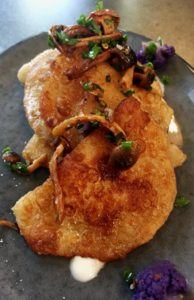 We started with a couple of great bites. The Little Farm on the Prairie Deviled Eggs (left) vary daily. The batch we had were topped with broccolini, almonds and a lovely soy based glaze. Then we had the Charred Eggplant Pierogis, which were crispy with a creme fraiche sauce underneath. I loved the smoky, savory eggplant on the inside. Yum!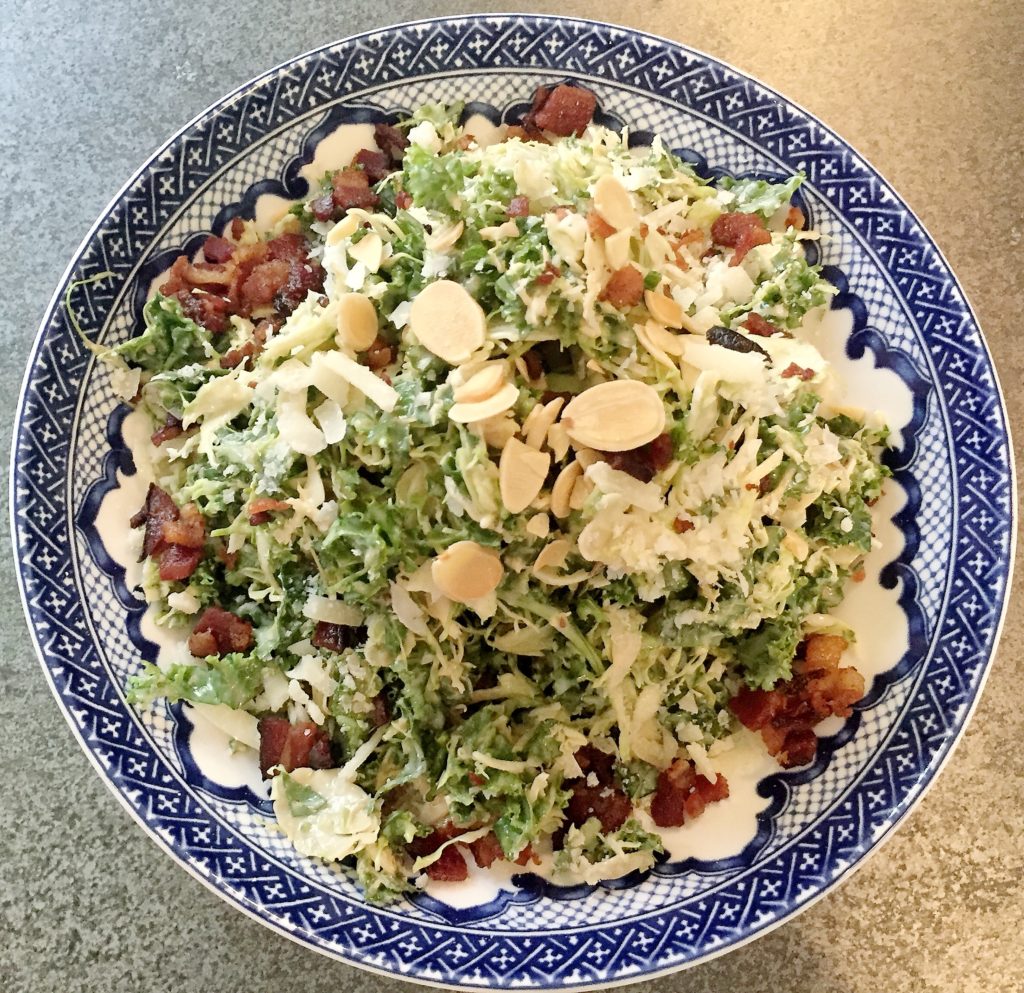 The Brussels & Kale Salad was one of this table's favorite. The sweet and garlicky maple tahini vinaigrette works well with the kale and brussels, and the bacon provides a meaty punch.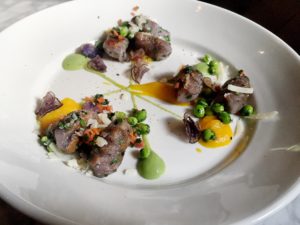 Aren't these bad boys pretty? This is the Purple Potato Gnocchi with Parmesan, peas, pickled carrots, tarragon and mint. Loved the presentation and the gnocchi was deceptively filling. This is a great side to go with my next item…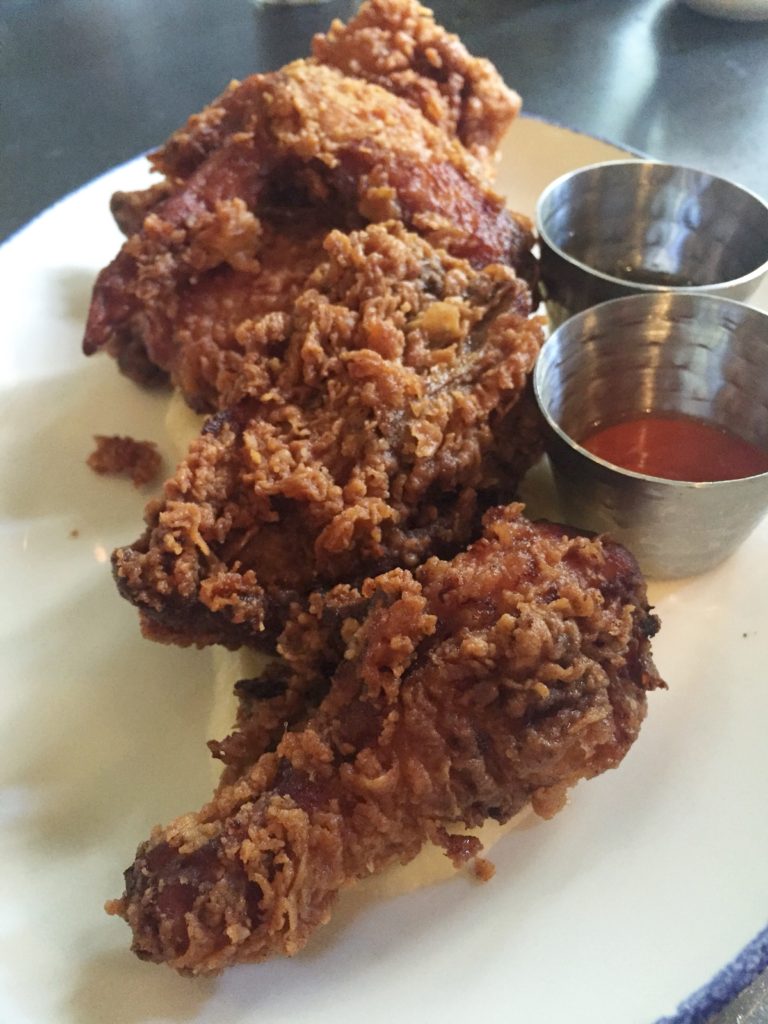 The Buttermilk Fried Chicken is an item that Art Smith kept on the menu from TABLE fifty-two and I'm thankful he did. The battered skin is crisp to perfection, the meat is plump and juicy, this is hands down dome of the best fried chicken I've ever had. The flaky batter to meat ratio was on point.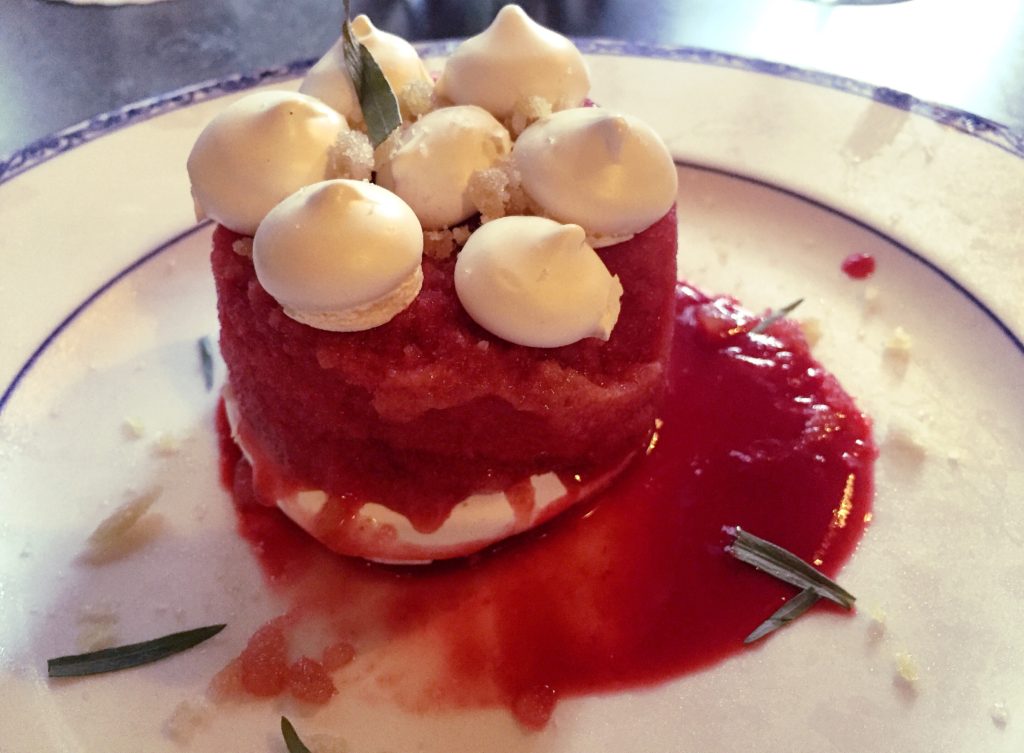 Then we decided to cool off with the Raspberry Rosé Vacherin. It starts at the bottom with a Vacherin cheese meringue crisp, topped with a raspberry rosé granita, then topped with more meringue, bee pollen, tarragon and candied ginger. I was a little worried the meringue would get soggy, but it actually held a hard shell through the melting granita. These flavors all played beautifully together. I especially loved the tarragon pop in there. Even though we left in a rush to catch a movie, I had the server bring me a little container for the meringues on top that I couldn't get to. I was not going to let those go to waste.
All of the items ordered tasted fresh off the farm. The great flavors, filing portions and Southern charm will have me coming back for more (especially since I need to try that Chicago Cut Ribeye). If you're in Chicago, be sure to check out Blue Door Kitchen & Garden.