What comes to mind when you hear a Vail, Colorado get away? You think of a vacation down the slopes right? Of days up and down the mountain and evenings spent by the fire cocktail in hand?
Well my recent getaway to Vail had me there in the off season, prior to what you might picture. So after hiking around and enjoying some hot springs, what else should you do but EAT?!
During the season or off, I recommend a little food and drink crawl around Vail Village. The first place to start should be Vail Brewing Co.
Vail Brewing Co.
141 E. Meadow Dr. Suite 209, Vail CO 81657
http://www.vailbrewingco.com/
Vail Brewing specializes in artisan, hand crafted ales brewed in small batches. They brew what they like to drink! I loved their "Life's a Peach" Belgian wit style beer. It was light with a hint of fruit at the end; just right for a crisp, fall afternoon, sitting outside among the mountains. I may have had a couple.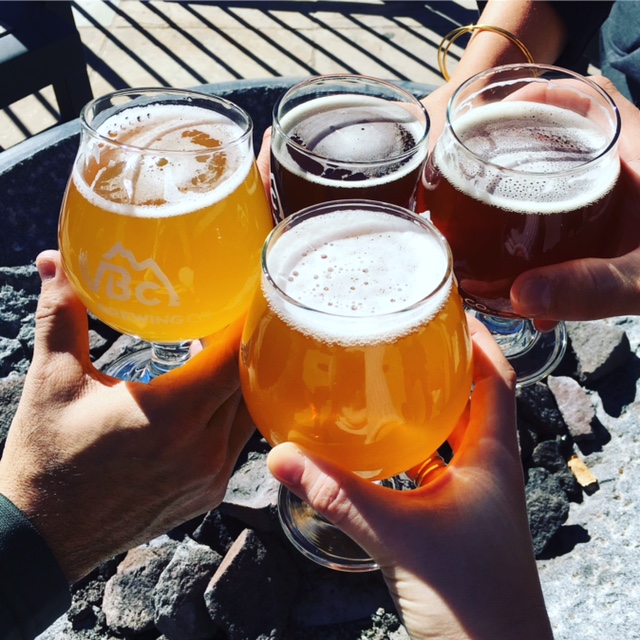 After a few craft beers you may want to head to Vendetta's for a big olé slice of pizza or two. Our friends in Vail, (aka locals), rave about their slices. Their raving did not disappoint. Vendetta's has been around since 1983 serving up slices literally the size of my head. If you can't decide on one, you can mix and match your pie. Why not try a few kinds, the names alone are that enticing 🙂
Vendetta's
291 Bridge Street, Vail CO 81658
http://www.vailbrewingco.com/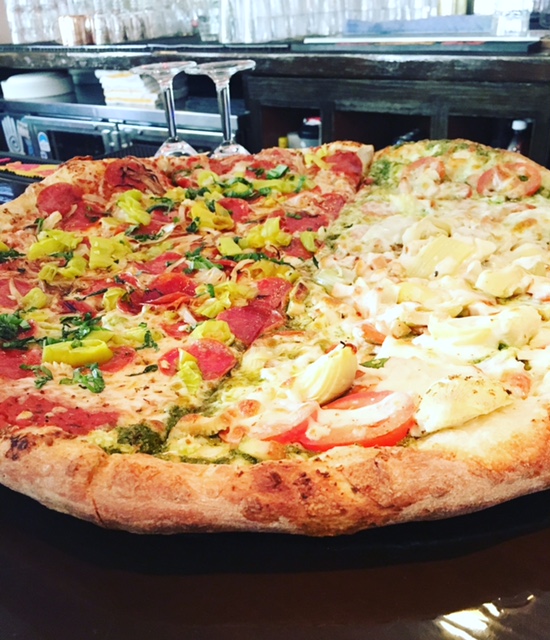 After Vendetta's pizza has done the trick, your next stop should be Root and Flower for wine, cocktails and small plates. Just keep the food crawl going.
Root and Flower
225 Wall St. #103A, Vail, CO 81658
http://rootandflowervail.com
Root and Flower offers an approachable elegance. The space is intimate and I can see getting cozy in here after a day on the mountain. These marinated olives with Colorado feta, holy yum! They were like candy and I could not stop hoarding them.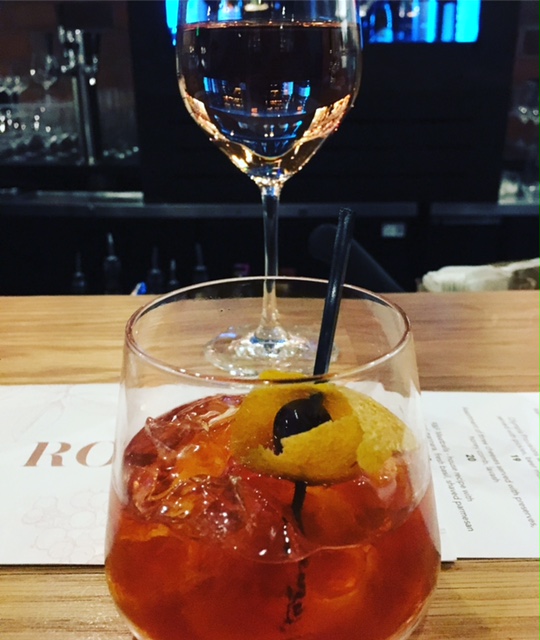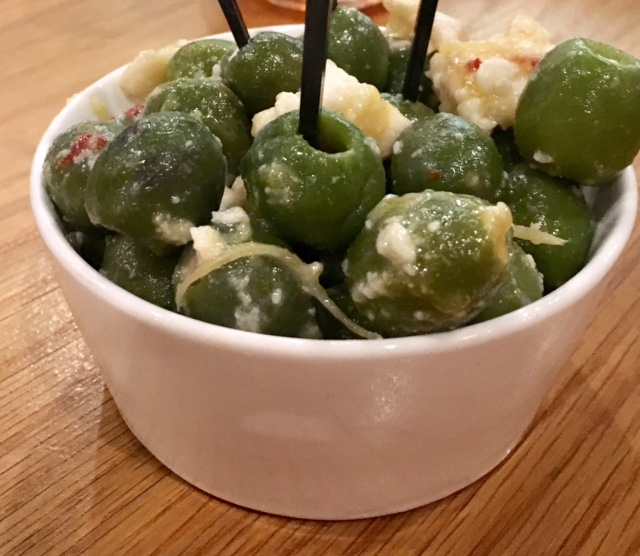 A final stop should be Sweet Basil, which is rumored to see a number of celebrities during the peak season.
Sweet Basil
193 E. Gore Creek Drive, Vail, CO 81657
https://sweetbasilvail.com/
For the celebrity treatment, start with the Steelhead Trout Crudo. It is served with tempura avocado, charred scallions and lime. I so regretted sharing this dish with my dining partners. I wanted to keep it all for myself. It was delightful, melt in your mouth, savor it to the last morsel, delicious crudo.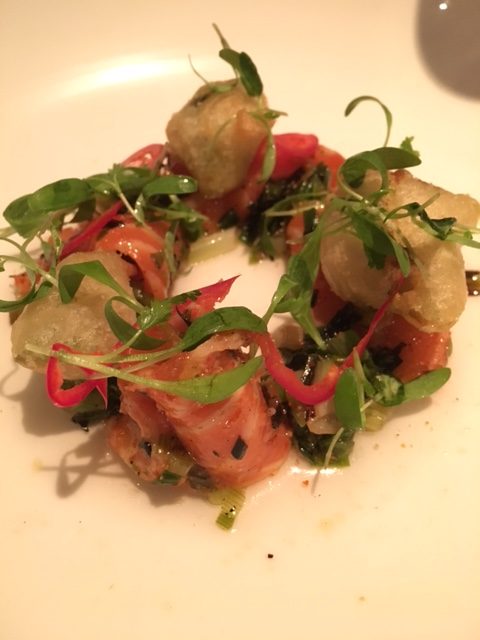 The Steelhead Trout entrée also will not steer you wrong. The trout is meaty, similar to salmon, served with smoked potato, spinach purée, black garlic and pickled mustard. The dish is a scrape your plate clean winner.
To cap of your food crawl you absolutely need dessert. Get Sweet Basil's Sticky Toffee Pudding with brown sugar rum ice cream and peanut brittle. This is a ball drenched in goodness. It does not stand a chance against your spoon.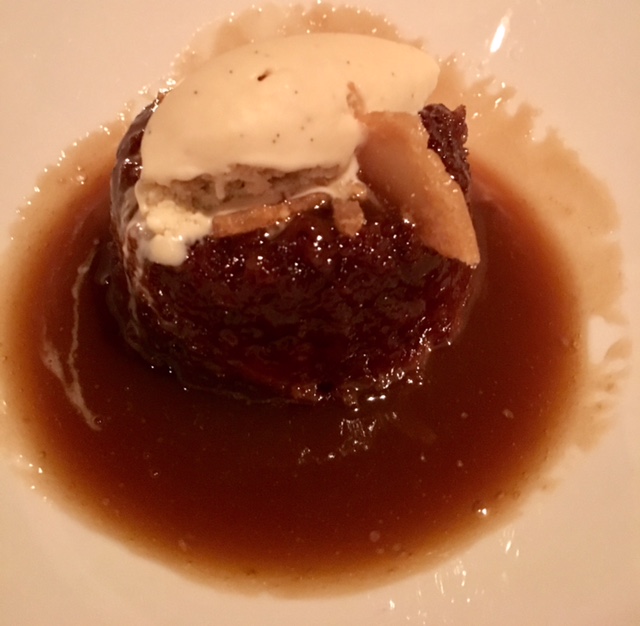 Should you need a food and drink coma recovery the next morning, I highly recommend heading BACK to Vendetta's and grabbing a Bloody Mary. Watch the pizzas get thrown in the oven and sip that spicy cocktail until the food coma wears off 🙂