Being admirers of authentic cuisine, my husband and I have a healthy obsession with scouting out French restaurants wherever we go, and Saint Jacques was at the top of our to dine list.
Saint Jacques
6112 Falls of Neuse Rd, Raleigh, NC 27609
saintjacquesfrenchcuisine.com
This fantastic find tucked into a simple shopping center, but Saint Jacques is anything but simple. When you walk in the door to this small, yet splendid eatery, the first thing you notice is the smell of fresh made bread and pastries.  There is a coveted wine selection lining the wall, and a menu to die for. The staff are so friendly; it feels like you're in a home rather than a restaurant. The ambiance of candlelit tables, soft linens, and faint music will romance you for days.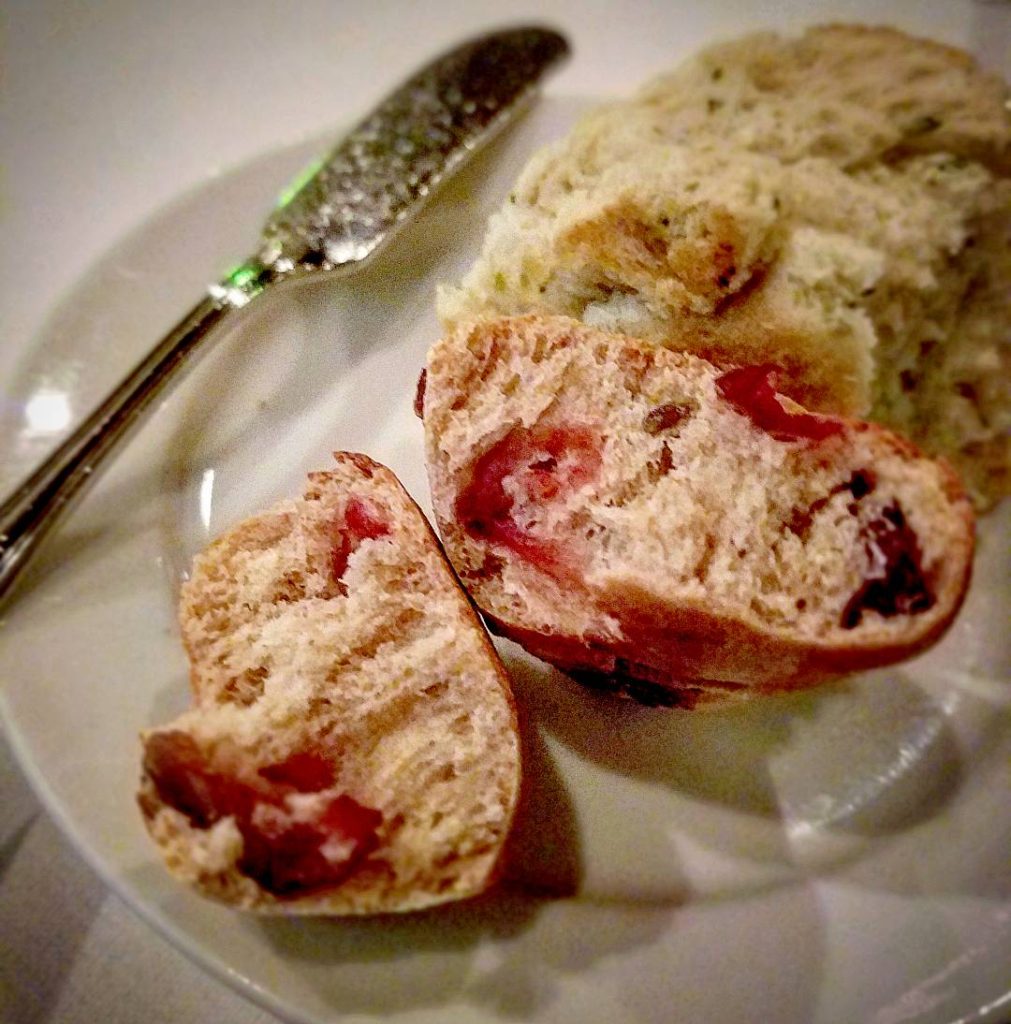 For anyone that has ever had truly authentic French cuisine, you will not be disappointed here, and for those who haven't had the pleasure of spreading duck pâté on a fresh baguette – go here! To begin, we nibbled on dainty cranberry-lavender honey rolls while we browsed the menu. You could easily make a meal with the simple and delectable bread.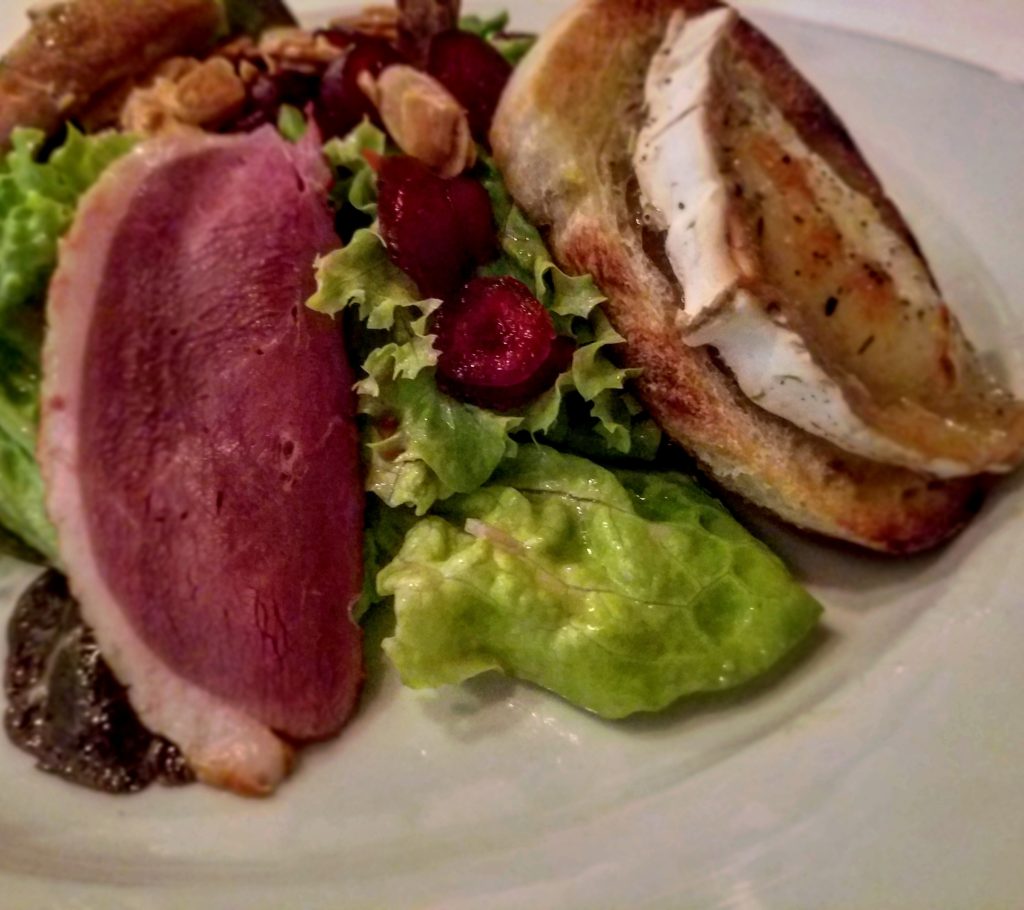 Because the appetizer menu was so tempting in every way, it was hard to decide what to try but found that my random choice was a perfect choice. I had the Fromage de chêvre chaud gratiné et canard fûmé, simply put: goat cheese lightly gratinéed on a baguette, with smoked duck breast, baby arugula, strawberries and a house -made vinaigrette. This salad is how all salads should always be prepared.
I can't pretend that in between the amazing smoked duck breast salad and main course we weren't indulging on those cranberry-lavender rolls, because we absolutely were. When our server brought the main course, we were clearly excited to quickly dive right in. I had the Ris de veau sautée, jardinière de légume, jus de champignon, which is crispy veal sweetbread médallions, sautéed vegetables and a robust demi glace mushroom sauce. If you've never had sweetbreads, or have no idea what they are, I highly recommend trying them as soon as possible. My husband had the Filet mignon de boeuf, à la rossini, which is beef tenderloin served with foie gras, black truffle sauce, sautéed fingerling potatoes, creamy spinach and, confit tomatoes. The filet was cooked perfectly, and was so tender you hardly needed to put forth effort to cut into it. The black truffle sauce and foie gras that topped it was impeccable.
Saint Jacques is an amazing establishment that many will love the first time they are there. The Chef Serge Falcoz-Vigne makes his appearance, being sure to embrace his guests like family and provide an authentic experience that is the closest we can get without actually being in France. Chef utilizes locally sourced ingredients to provide a menu that is beyond outstanding. We look forward to many more visits to this fine restaurant, filled with sweetbreads, Foie Gras, and love.