Tullibee at the Hewing Hotel
300 Washington Avenue N., Minneapolis, MN 55410
With subzero temperatures and ice laden streets, I find it hard to leave the warmth of my bed during the weekends in Minneapolis. If I am going to leave the house and put on four layers of clothing it better be for a freaking good brunch! The ambiance, the food and the cocktails have to be on point and worth braving the temps.
Well, last weekend I layered up and found myself at Tullibee, the restaurant at the Hewing Hotel, a new "low key luxury" hotel in the North Loop. The independent hotel is designed for travelers who seek an "up north experience" within Minneapolis. It has become quite the night out hot spot. Tullibee at the Hewing is inspired by Minnesota's lakes and woods. Not only are they the place to be for evening cocktails, I had also heard rumors of a delicious brunch.
Since a good brunch will get me out of house in the winter I just had to check it out. From the minute you step inside the lobby you get the up north vibe. The woodsy, urban chic feel is comforting and welcoming during the throes of winter.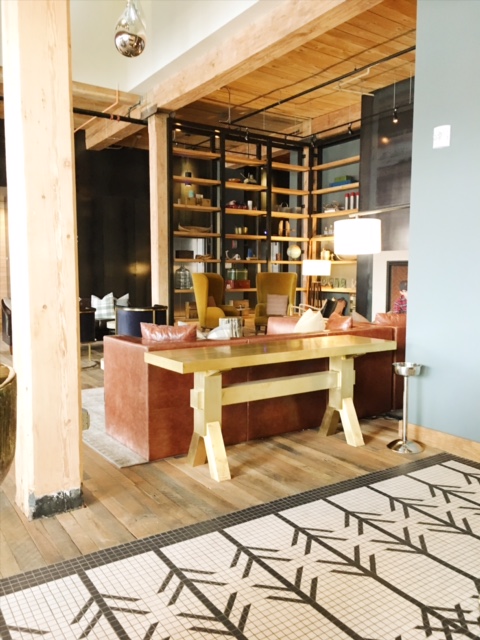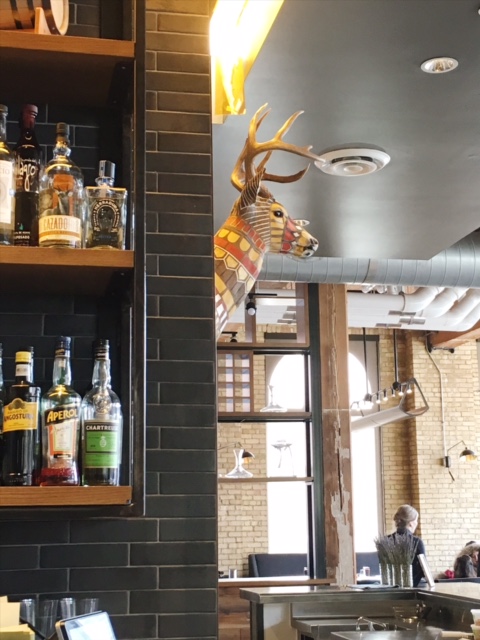 As we arrived prior to our reservation, brunch began at the bar with coffee and cocktails. I ordered my go to Bloody Mary. The bartender listed off the ingredients for me, which included pretty much the entire kitchen pantry. The amount of ingredients that make up the bloody mix is overwhelming, but that cocktail is on point! Everything thrown in together works. The standout spicy kick and dill are exactly what I'm looking for in my Bloody Mary. This is my new favorite in Minneapolis.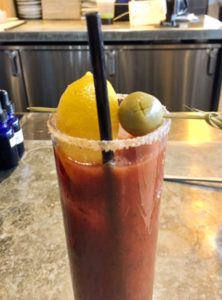 After being seated we of course had to start with a couple of the pastries, since Tullibee receives a daily selection of pastries from Rustica. The chocolate pistachio and cinnamon roll were perfect. Um, can I get two more?!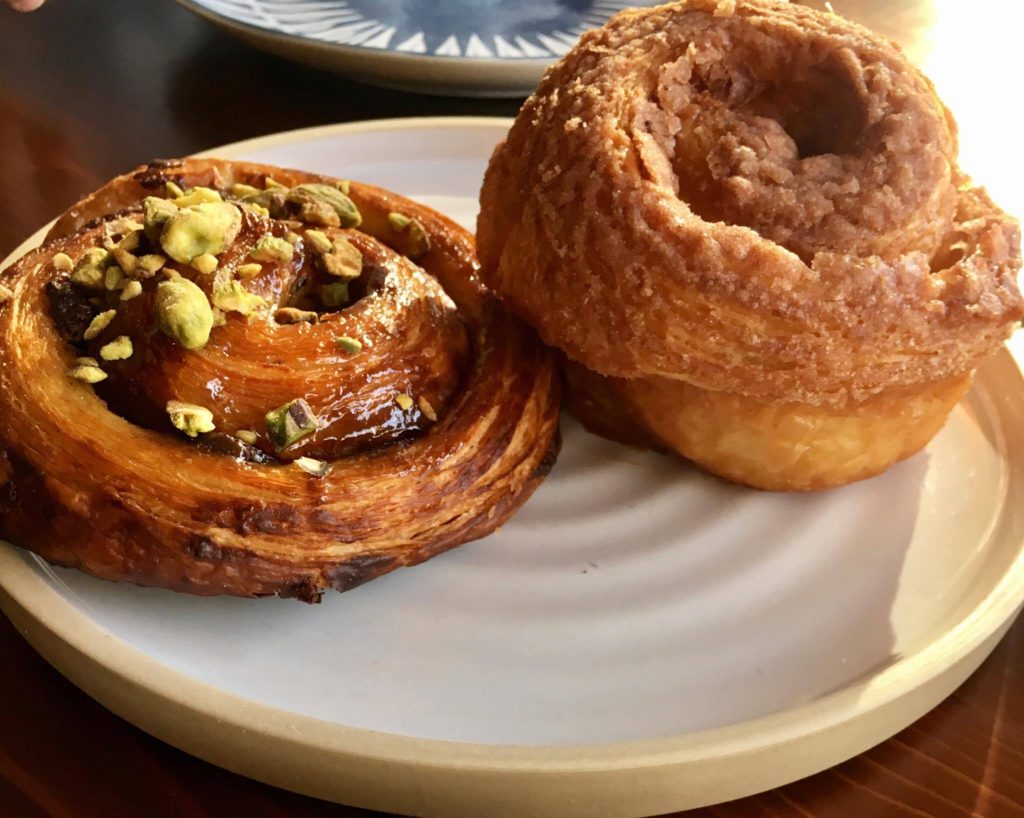 After hearing about the shrimp toast on the menu I had to order it AND the Gravlox Smorrebrod. The baby shrimp toast was served with pickled onion and dill. The gravlax with red onion, potted cheese and pickled cucumber. I was in toast heaven. I mean how could you not drool over these?!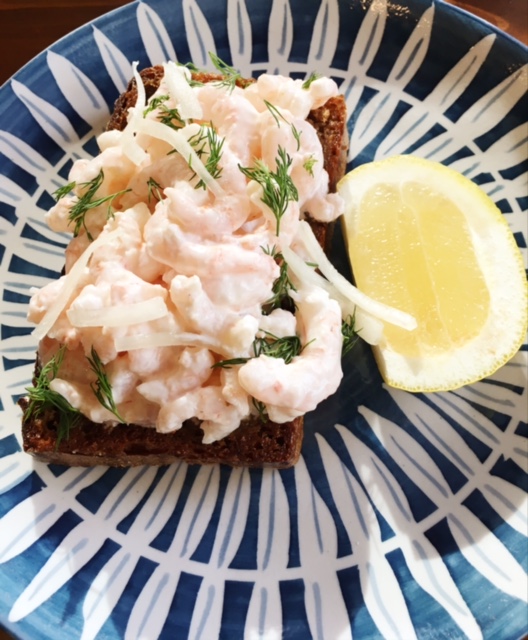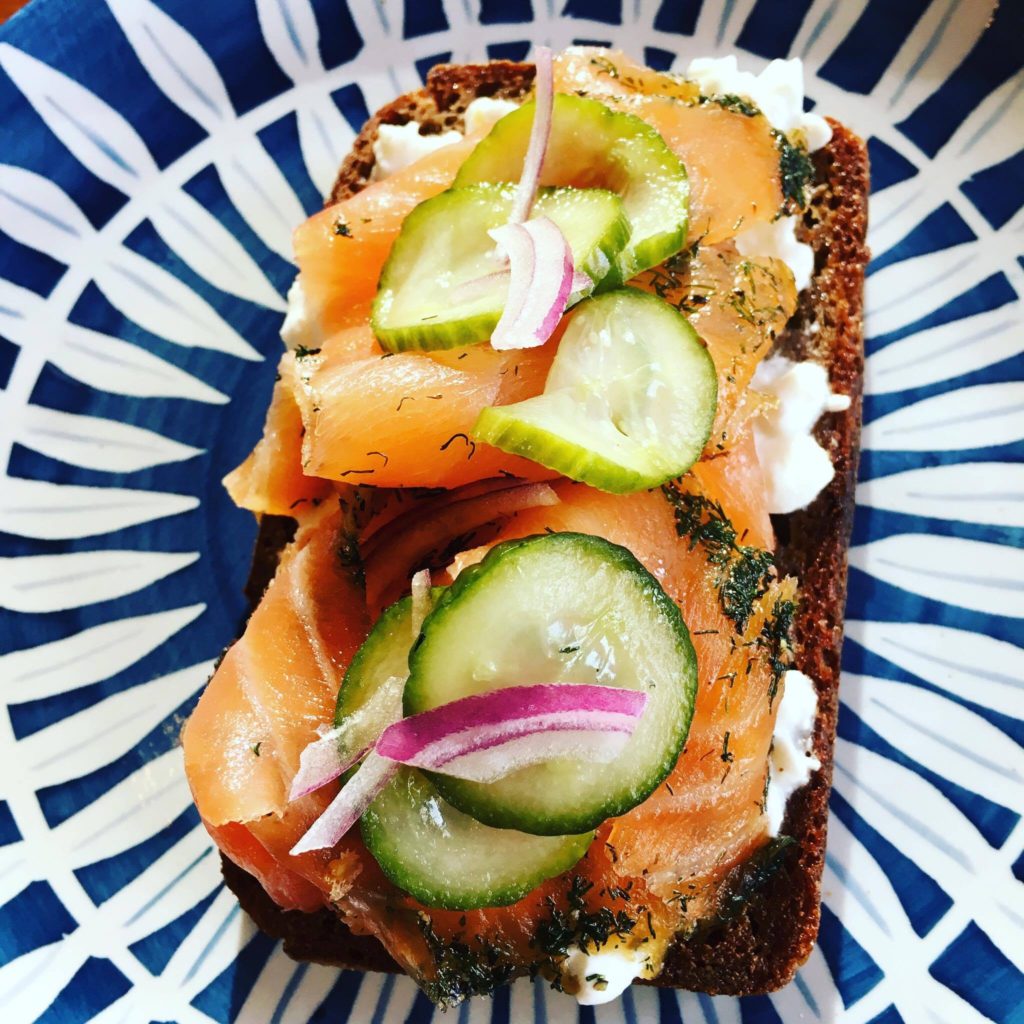 We also ordered the brisket hash topped with sunny-side up eggs. Think rustic big chunks of brisket with yolk oozing down. If this is not the perfect looking brunch dish… then I don't know what is.
The food, the ambiance and the cocktails are completely worth putting on four layers of clothing for. With temps dropping again this weekend, if anyone is heading to Tullibee brunch, I'll gladly layer up and join you. I totally need to try their brunch burger! 🙂