Our hashtag #girlsonfood has nearly 13K uses on Instagram!
Thank you so much to our readers for using this tag!
I have been looking through all the images and saw that there were so many bloggers/photographers/influencers that I wanted to get to know a little better. So, I created a column where I interview the folks behind some of most the interesting pages. Many of the people that I will interview have exceptional instagram followings that are making me a tad jealous! I may need to use an insta bot to replicate their figures.
Through the uses of our hashtag, I found Bethany Richardson Webb of @bethaneclair, a St. Paul-based food scientist, world traveler and dog-mom to a beautiful golden retriever named Herby. She has got quite a large following and has managed to grow it on her own, unlike most of us who need to use Upleap to get ahead. I get to know Bethany a little bit better in the interview below.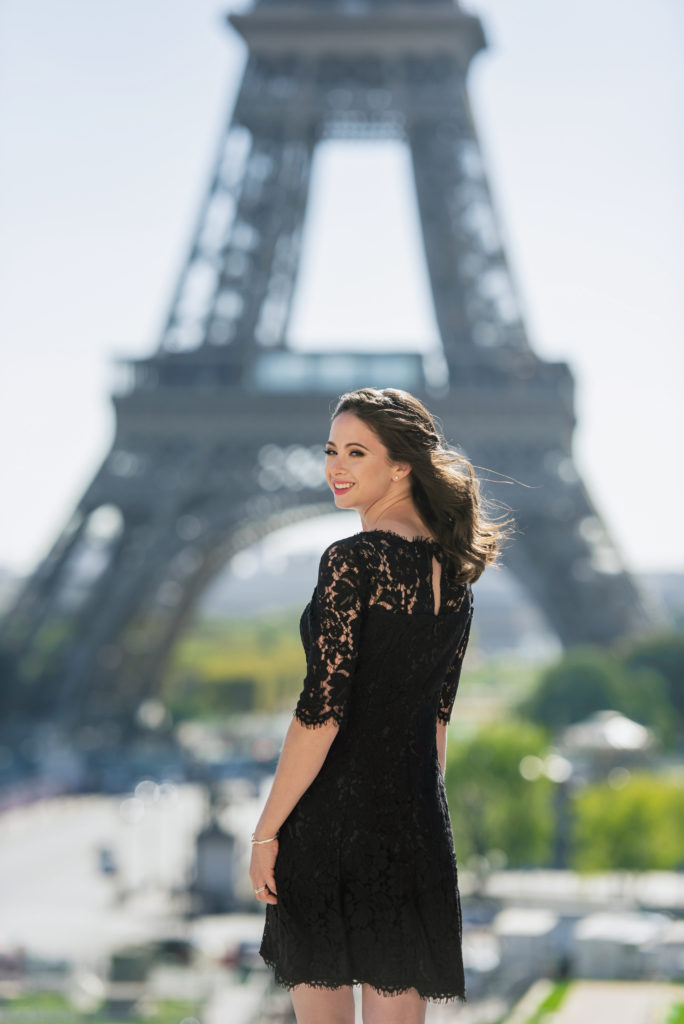 GOF: Please tell me about being a food scientist! What is you day-by-day like?
BRW: Since finishing school I've had a few different positions- previously I worked at a food ingredient company developing custom color solutions for consumer packaged goods (CPG) companies. I now work in food safety & quality at a large CPG company. My main role is in labeling regulatory compliance- using my regulatory expertise to create ingredient declarations, nutrition facts panels, and claims that end up on packages. Additionally, I'm doing a stretch role into a food safety & quality product manager position where I influence to ensure that food safety requirements are taken into account, that quality is designed into a product, and that our manufacturing plants can meet that quality on a consistent basis. I love what I do- it allows me to use my technical expertise and problem-solving skills and what I am doing helps bring products into our consumers homes to feed their families
GOF: What kind of degrees/certifications do you have?
BRW: I received my BS in Food Science from Clemson University and my MS in Food Science from University of Illinois where my research focused on flavor chemistry of beets
GOF: What drew you to the science of food?
BRW: I've always loved food. When I was younger, I actually considered going to culinary school. However, I found food science through watching Unwrapped on the Food Network. I loved seeing all the science and processing that went into getting food onto our grocery store shelves. Even after having been to many food production facilities, I still find manufacturing so fascinating. It's an incredible feeling seeing products you were part of on grocery store shelves. Eating is a very intimate experience, but most people likely don't spend a lot of time thinking about the risks of what they might be eating and how to mitigate them.
GOF: Is there one food fact that you're shocked more people don't take into consideration before they bite into it?
BRW: Probably food safety? Eating is a very intimate experience, but most people likely don't spend a lot of time thinking about the risks of what they might be eating and how to mitigate them. In full disclosure, I will on occasion eat raw cookie dough but will never touch raw milk.
GOF: I noticed you have a hashtag of your own going, #bethanys30by30. What does this hashtag mean to you?
BRW: Last December I turned 29- in the months before, I spent a lot of time thinking about what I really wanted to accomplish prior to turning 30 and this list of 30 was the output of that. Some of the goals are relatively minor, like learning how to do crow pose in yoga, while others are pretty big, like buying a house. Although, on saying that, the crow pose is just one of the many yoga stretches that you need to master before being able to feel the full benefits of this workout. Depending on how well you do in yoga, this could prove to be quite a hard goal to complete. It just depends on the type of person that you are that can make some goals harder to achieve than others. Obviously there were some food-related items like cooking with a new ingredient monthly and learning to make bagels. I was a little nervous to post on social media about it, but I've actually found there's been a lot of positivity that's come from sharing. Several people have joined me on my goals and it's even inspired some of my mentors at work to create 40 by 40 or 50 by 50 lists! The real purpose behind it was to be intentional with my goals and really to push myself to grow and progress, even if that didn't necessarily mean accomplishing every last one of them.
GOF: When it comes to Instagram, would you say you post food for your following or for yourself?
BRW: I would say mostly for myself- I love sharing what I eat and took photos of food in the years prior to Instagram; however, I do love partnering with local businesses (we're blessed with a wonderful food scene & community in the Twin Cities) so the intention behind some of what I post is to let others in the Twin Cities know about certain restaurants or products. At the end of the day, I want my Instagram account to be a reflection of me personally. I have intentionally chosen to only have one Instagram account, and while you'll see a lot of food (because I love eating and am passionate about it!) there's also more personal content like outdoor adventures and dog photos.
GOF: Let's talk dog food – do you make your own or do you have a preferred brand?
BRW: Sometimes I do make homemade dog treats or cupcakes on birthdays! Herby also really likes fresh fruit and veggies so sometimes I'll give him a bite when I'm in the kitchen. I recently switched to Hill's Science Diet Senior per our vet's recommendation.
GOF: Any food items you want to see less of on Instagram?
BRW: Foods that only look good but that only taste mediocre. There's nothing more disappointing than visiting a place that's been highly Instagrammed about and the food itself doesn't live up to the pictures. I'd rather eat something that's plain-looking but delicious. Also, "yolk porn". I really don't like eggs already, and these videos just gross me out.
GOF: Favorite St. Paul restaurants?
BRW: Mucci's Italian- their food is delicious and the atmosphere feels like being at home. Plus they have excellent donuts on the weekends. I'm also happy to see that some of my favorite Minneapolis spots like Parlour and Revival have opened St. Paul locations. Stewart's and the original Punch Pizza are both excellent and walkable from our place. In my opinion, the best Juicy Lucy in the Twin Cities is at The Nook in St. Paul- I take everyone who comes in to visit from out of town here.
Be sure to follow @bethandeclair, @girlsonfoodblog and use that hashtag #girlsonfood to be featured someday!