Holler & Dash Biscuit House
6288 W. Irlo Bronson Memorial Hwy., Celebration, FL 34747
www.holleranddash.com
On a recent trip to Florida, I stumbled upon Holler & Dash Biscuit House…a quick glance at the menu and I knew I needed to put some south in my mouth! The brand currently has 4 locations in Florida, Alabama, and Tennessee, and is a fast-casual concept from parent company Cracker Barrel Old Country Store Inc.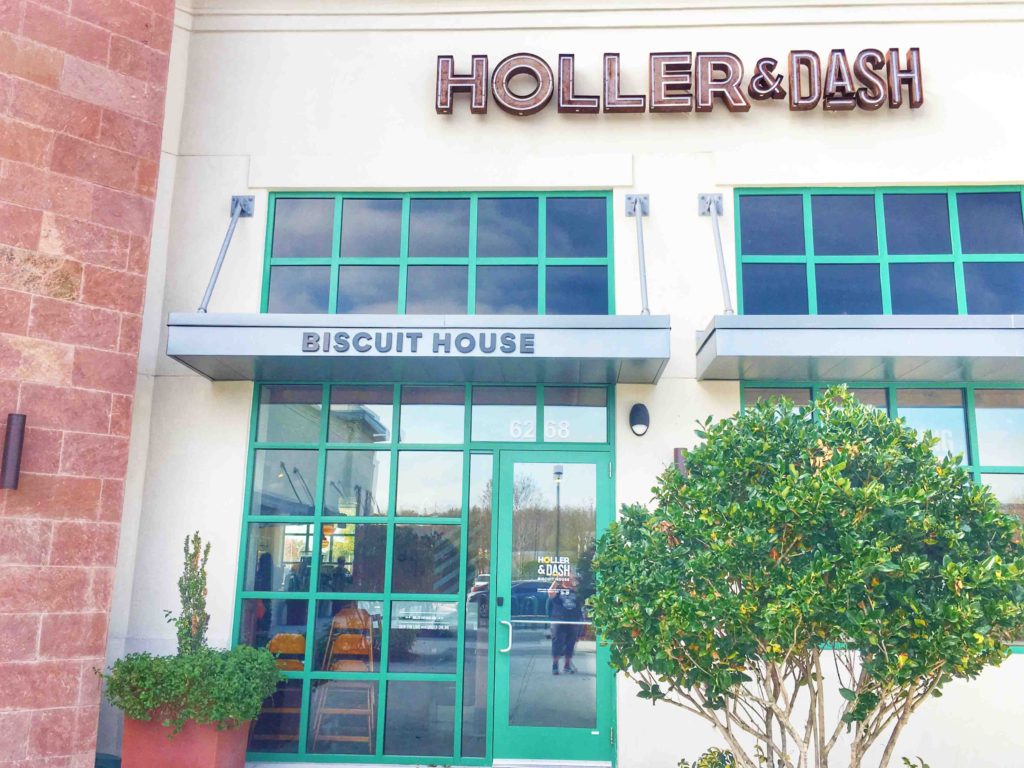 Tucked inside a small shopping center, Holler & Dash is conveniently located near Orlando-area attractions and theme parks, while being off the beaten path.
They serve up a variety of Southern-style biscuit sandwiches, and other specialties like grit bowls, tot bowls, and beignets. While hearty options abound, they also offer lighter options, such as half biscuits, or a bed of kale in place of biscuits on their signature menu.
For those craving something sweet, they offer options such as The Jam – with Nutella and rapsberry jam, or Strawberry & Dash – whipped Creole cream cheese, strawberries, and powdered sugar.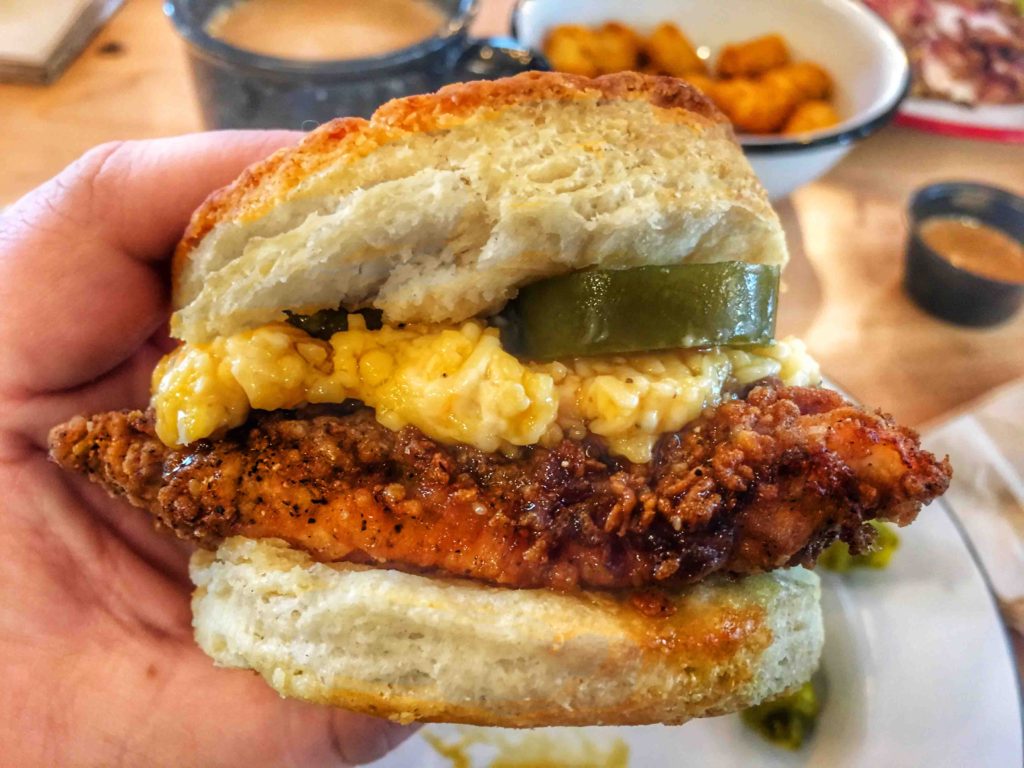 I was looking for something more savory, and settled on the Chicken. Set. Go., A signature biscuit with fried chicken, pimento cheese, jalapeno, and drizzled with sorghum (similar to molasses). I am a self proclaimed connoisseur of pimento cheese, and theirs was top notch, as was the fried chicken breast. The star of course, was the buttery, flaky biscuit.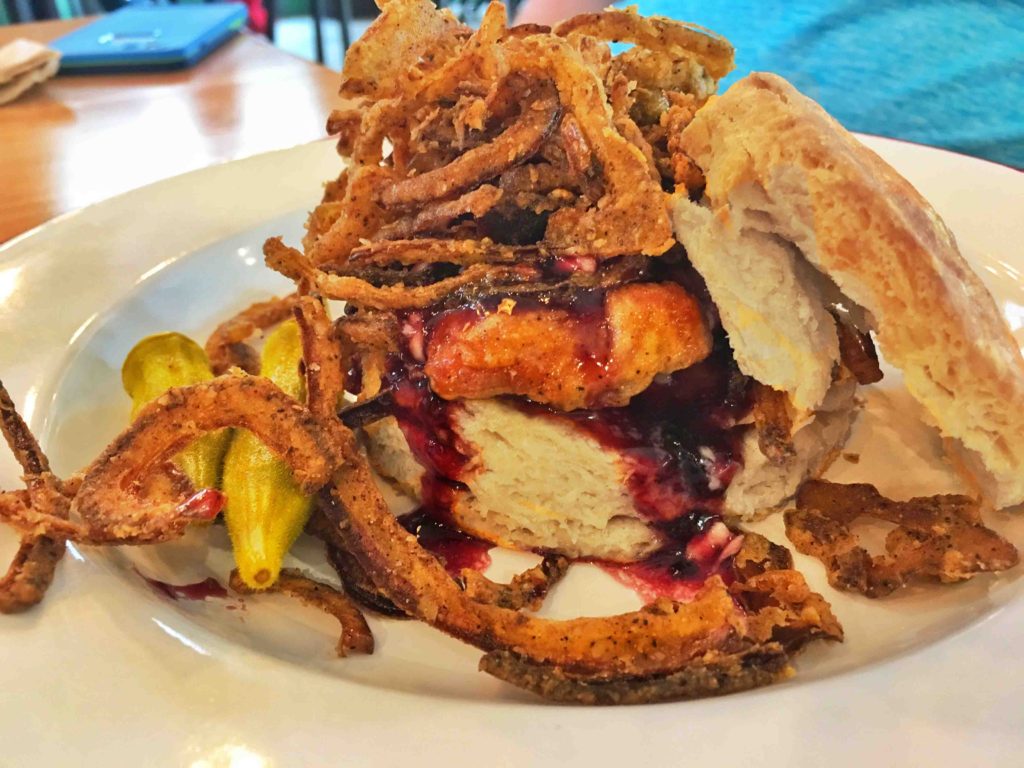 My partner in calorie-crime went with the Pork Rambler, which was topped with fried pork tenderloin, fried onion straws, and blackberry butter. The combination of the blackberry butter and the fried pork was euphoric!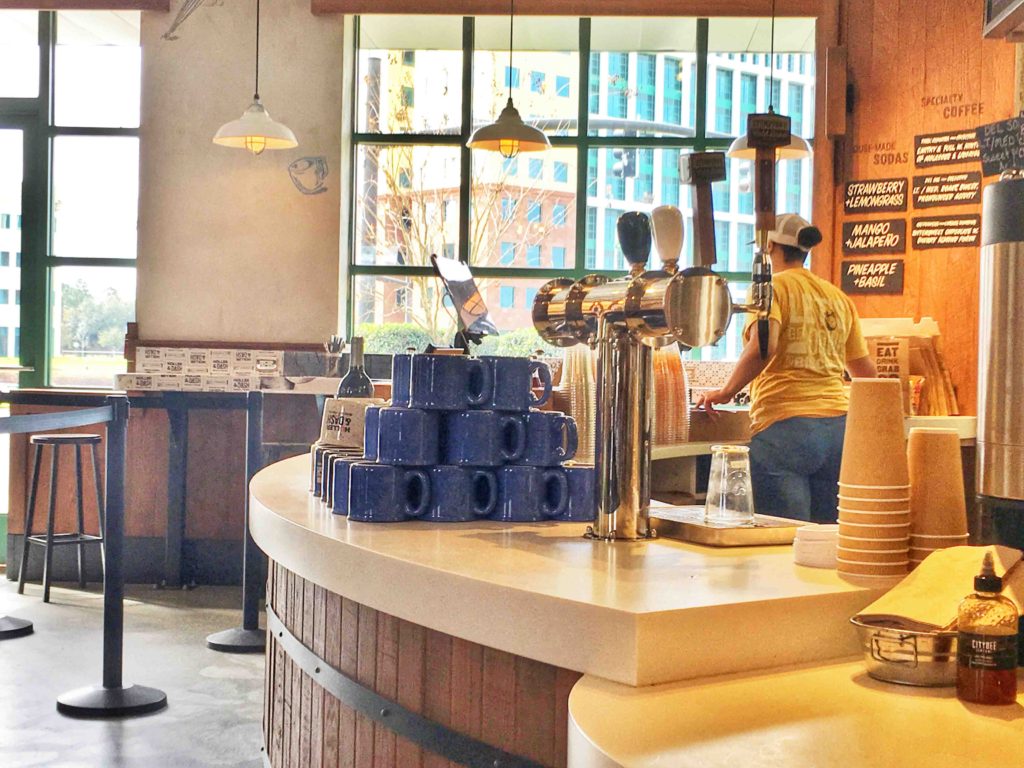 While these biscuits were definitely sized to stand on their own, we split an order of tater tots…always a winner. I ordered a coffee, and they offer 3 different blends, and coordinate your cup color to which one you order – perfect when you ask for a refill. After ordering, I noticed they serve Stumptown Nitro and cold brew, and even make their own craft sodas.
Make a 'Dash' here for a quick breakfast before you hit area theme parks, so good it will make you 'Holler.'