KABOOM Chicken
722 Queen St E, Toronto, ON M4M 1H2
http://kaboomchicken.com/
https://www.instagram.com/kaboomchicken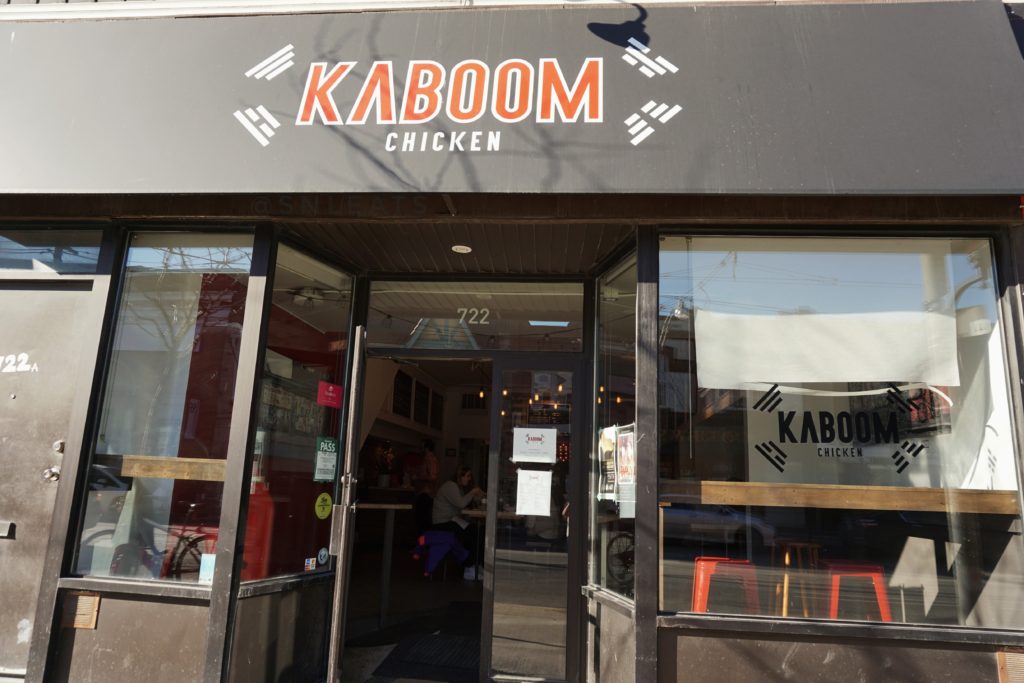 KABOOM Chicken is one of the newest and hottest Korean street food spots in Toronto! Starting from various food festivals over Summer 2016 to now a brick and mortar shop at a new and upcoming block, KABOOM Chicken is definitely exploding out in the Toronto food scene. They definitely define and bring out the REAL KFC (Korean Fried Chicken) to Toronto.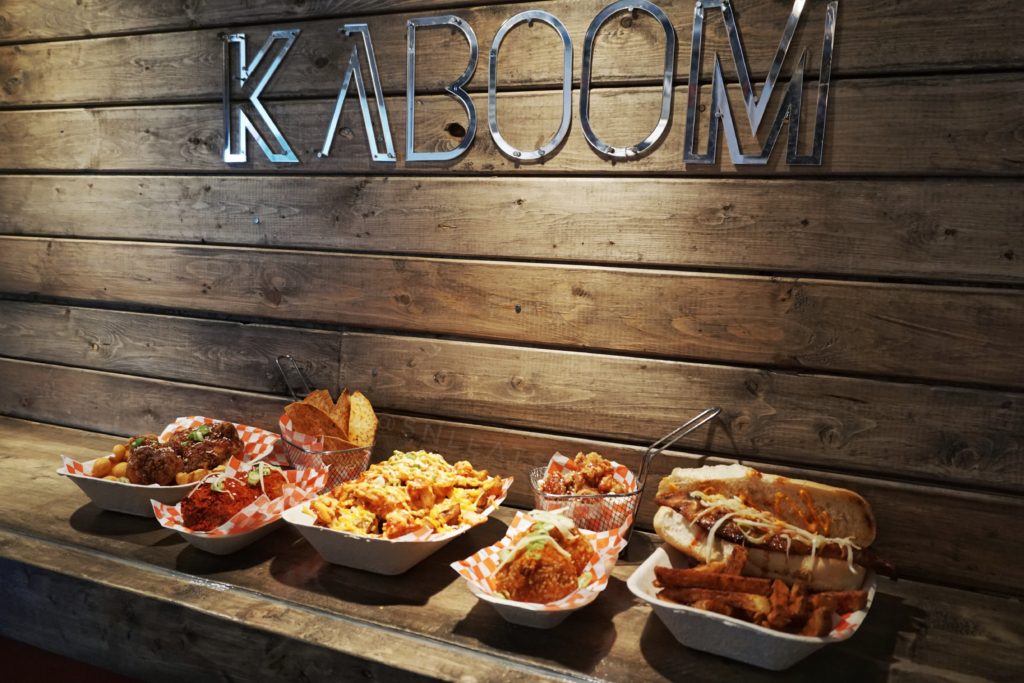 From the wood panelling of the walls to the clean designed chalk boards, KABOOM Chicken brings a homey feel to this quick bite Korean food lab.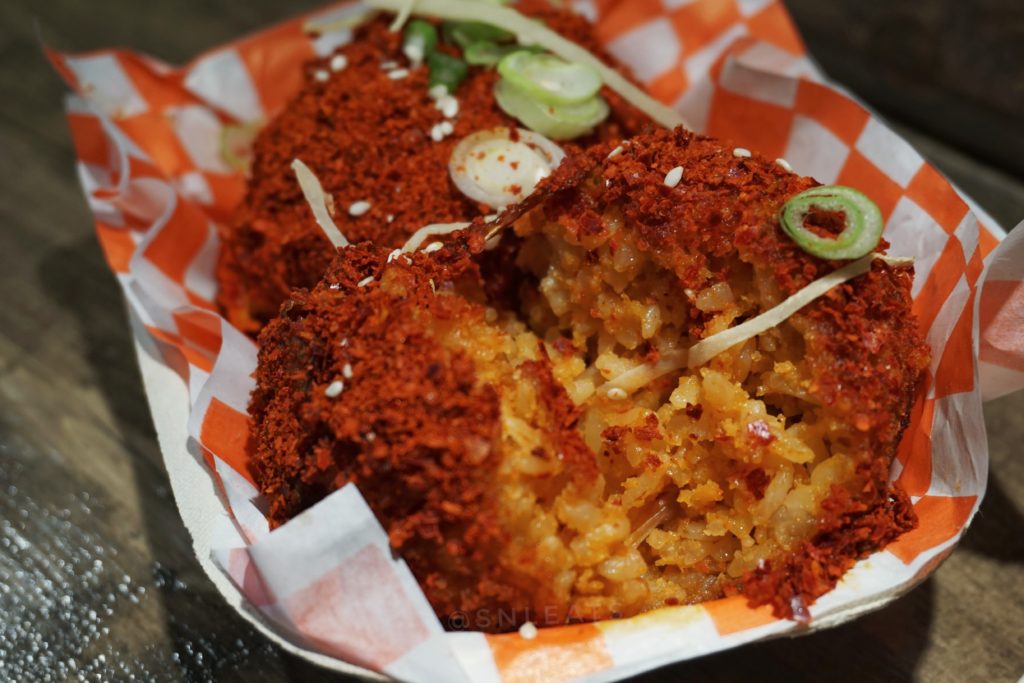 One of the dishes that I really enjoyed (before I bring you to the KFC!) were these rice balls! Not only were they really crispy but that kimchee brings the flavour and crunch once you take a bite into it. The Fire Balls were definitely my favourite as it brings out the flavours to a deeper level and was not too spicy to overpower.
Alright, let's just jump straight to their featured KFC (then take it back to showcase the rest of their beauties). Now, if you have not had a bubble egg waffle then you have to hunt it down in your city/town and indulge! Bubble egg waffle has it's name as, well, they look like little bubbles and take on the texture of a waffle; crispy on the outside and soft in the inside. On top of that they have their KFC (Korean Fried Chicken), that is perfectly fried and seasoned that you really cannot get enough. What makes this different from any other fried chicken? It's all the spices that they incorporate. It has a little kick, a little sweetness, just has such a great flavour that Korean Fried Chicken provides.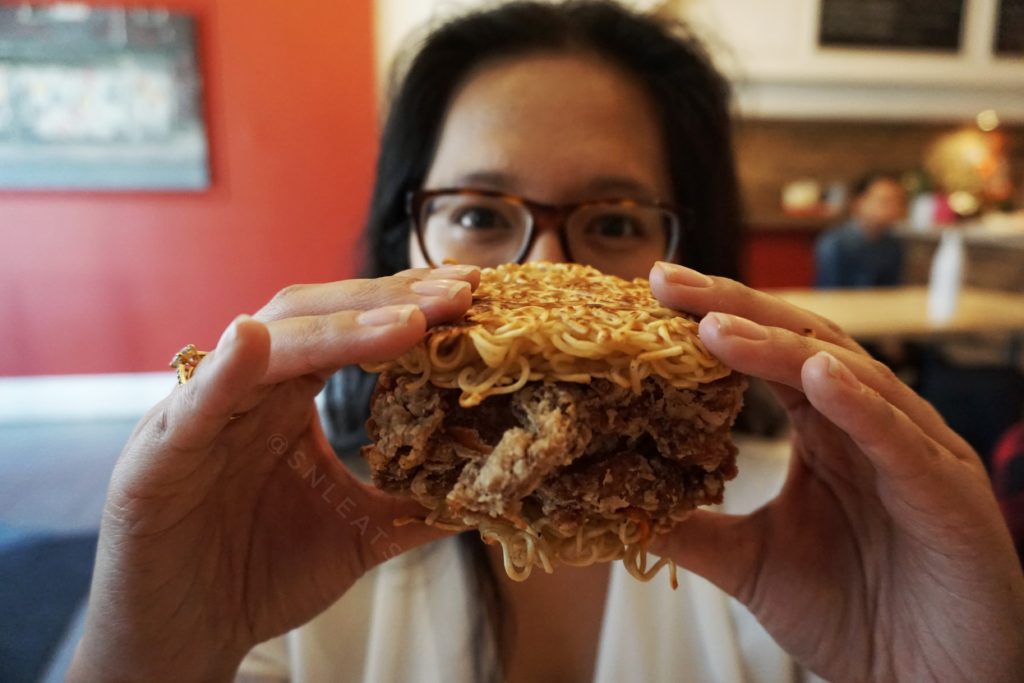 Now, if you want something that you don't come around often then you should grab yourself a Chicken Ramen Burger! If you are a big fan of the college favourite, Ramen, then you will be a big fan of this burger! Ramen buns plus fried chicken equals "why didn't I think of this?!". Adding the pickled veg in with the feta cheese just adds another level of texture and flavours that you wouldn't expect to work but they definitely do. Throw in those taro chips and you have a meal! The taro chips are the right thickness and fried perfectly while the seasoning is just right You get a bit of a sweet and spicy flavour that grabs you and you just keep snacking on them!
If you have been following my posts (or at least have read my most recent post!) then you would know my LOVE for fries. Now, I've known that I love kimchee fries since my university days but KABOOM Chicken has definitely reignited that flame and now I just crave theirs every single day. The kimchee that they use is not too salty, as many kimchees tend to be, and the mixture of the kimchee with the gochujang mayo just ring in the perfect amount of heat and creaminess that always work perfectly with french fries. I would definitely grab this every time I get a chance to drop by!
They also have a fun sized chicken option, K-Popcorn Chicken! This dish takes the literal definition of "popcorn chicken", it has popcorn AND chicken! The chicken is little bitesized fried goodness covered in a sweet sauce that works well with the simply popcorn that you can just throw into your mouth.
Pork belly, oh pork belly, you are my life. Being a Filipino, pork tends to be the protein of choice so this sandwich was definitely a favourite. So flavourful and not too fatty and along with the slaw and sauce, it totally ties in well together. I would definitely love to eat at least two of these if I had the chance.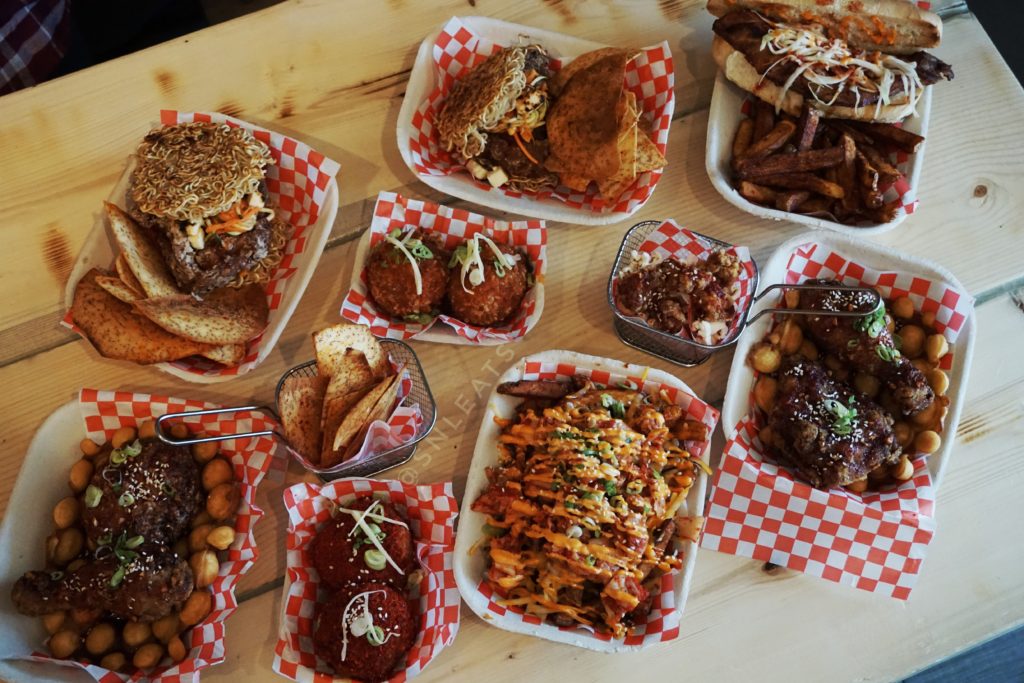 KABOOM Chicken brings KFC to a whole new level in this neighbourhood. I can see KABOOM Chicken prospering quickly along side the developing and booming area. If I was still in school (my school was close by!) I would probably be here lunch and dinner everyday. Be sure to keep watch for more posts of the small and upcoming restaurants in Toronto, Canada!