On a recent trip to the Texas Hill Country I chowed down on some amazing onion rings. "Onion rings?! Big deal!" Well, they are a big deal; especially in Texas. Not all onion rings are created equal and there is more than one kind of onion ring. Fill up the car with some gas because you will be wanting to hit the road soon to try these two.
Longhorn Cafe
23624 W. US 290
Harper, TX 78631
http://www.longhorncafeharper.com/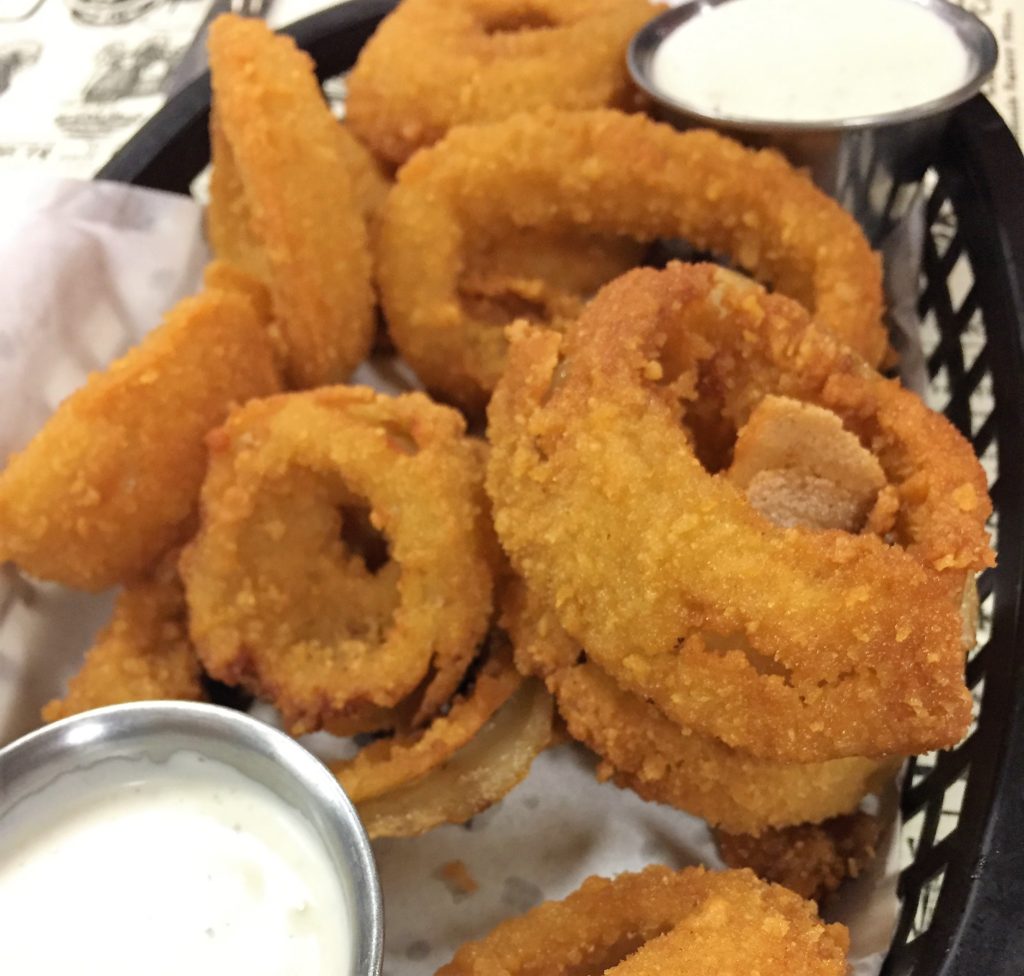 Harper, Texas is home to the Longhorn Cafe. They are known for their good food. Look at those onion rings. I'll wait…..They look delish don't they? They were. The sweet onions were dipped in a cornmeal-based batter. The batter here is substantial and the onion slices have to be big enough to handle the batter. There is nothing worse than biting into an onion ring and having all the crispy batter crumble to bits or worse yet, bite into the onion rings and have the hot onion slide out of the crust and burn your chin. No worries here. Each bite of these onion rings left me with a perfect ratio of batter to onion. No crumbles. No burnt chin. Don't forget the ranch for dipping. Yep, we have a winner here.
Hondo's on Main
312 W. Main St.
Fredericksburg, TX 78624
http://www.hondosonmain.com/
Over in Fredericksburg, I had another type of onion ring: the onion string. At Hondo's the onion are thinly sliced and coated with just enough buttermilk batter to make them happy…not drown them. There is a little spice thrown into the batter to balance with the sweet of the onion. Unlike the former onion rings that are savored one at a time; you grab a handful of these lovelies and dab them with some of Hondo's famous creole or "fireball" Ranch dipping sauce.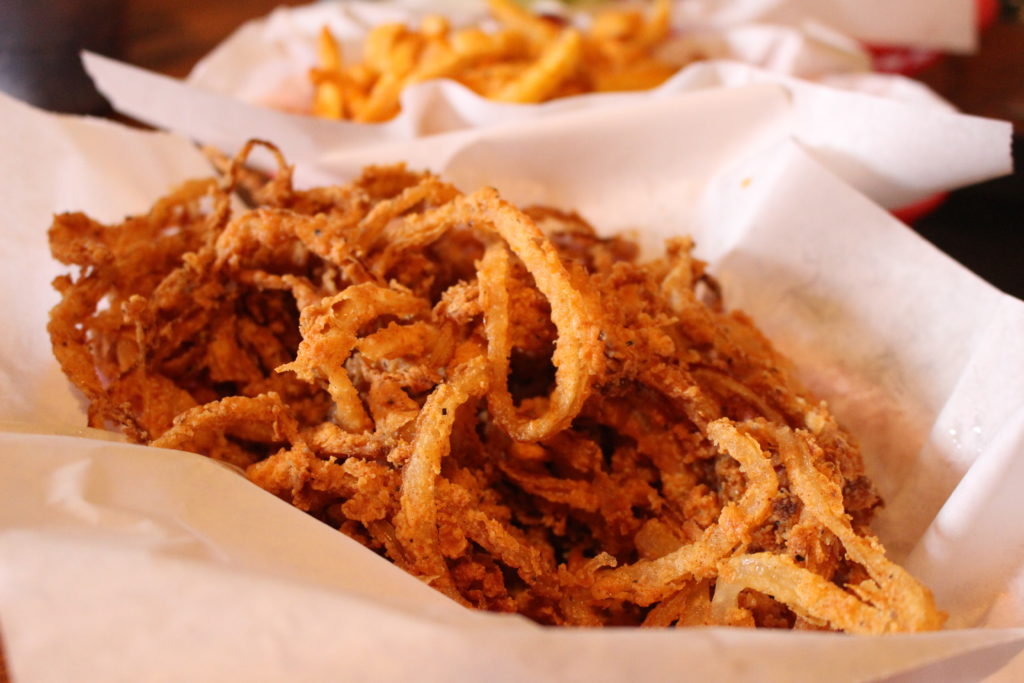 And because one cannot live on onion rings alone, I HIGHLY recommend Longhorn Cafe's chicken fried steak and Hondo's donut burger.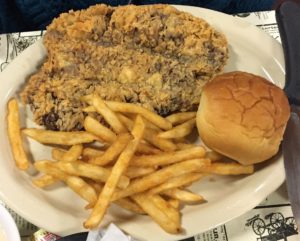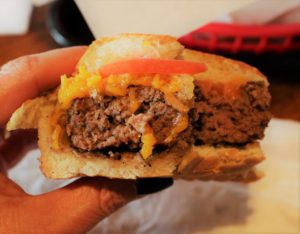 Are you in the car yet?!