I love eating food, but when all that noshing is for a good cause, it tastes even better. That is exactly what happened last weekend at the Garden To Table Dinner hosted by Independence Gardens. Sarah Allen is a first grade teacher at a school with a high percentage of economically disadvantaged students. The students live in an area referred to as the "food desert" because of the lack of grocery stores within walking distance from their homes. The need for access to healthy foods and the knowledge of nutrition is heartbreakingly real. When she heard about Independence Gardens and their mission she knew she had found the perfect partner. I am a first grade teacher as well. I have seen first hand the effect lack of nutrition can have on children. I was beyond excited to receive an invitation from Chonnie Richey, Founder of Independence Gardens, to attend the event.
The six course menu was inspired by the fruits and vegetables growing in the community schools gardens and each course was cooked by a different local chef. It was an absolutely beautiful night to eat outside and the entertainment put on by the students was stellar.
Amuse Bouche – Chef Robby Hooker
We started with a lovely, moist smoked duck breast with a brussels sprout and fennel citrus slaw, cardamom pickled carrots and fennel fronds.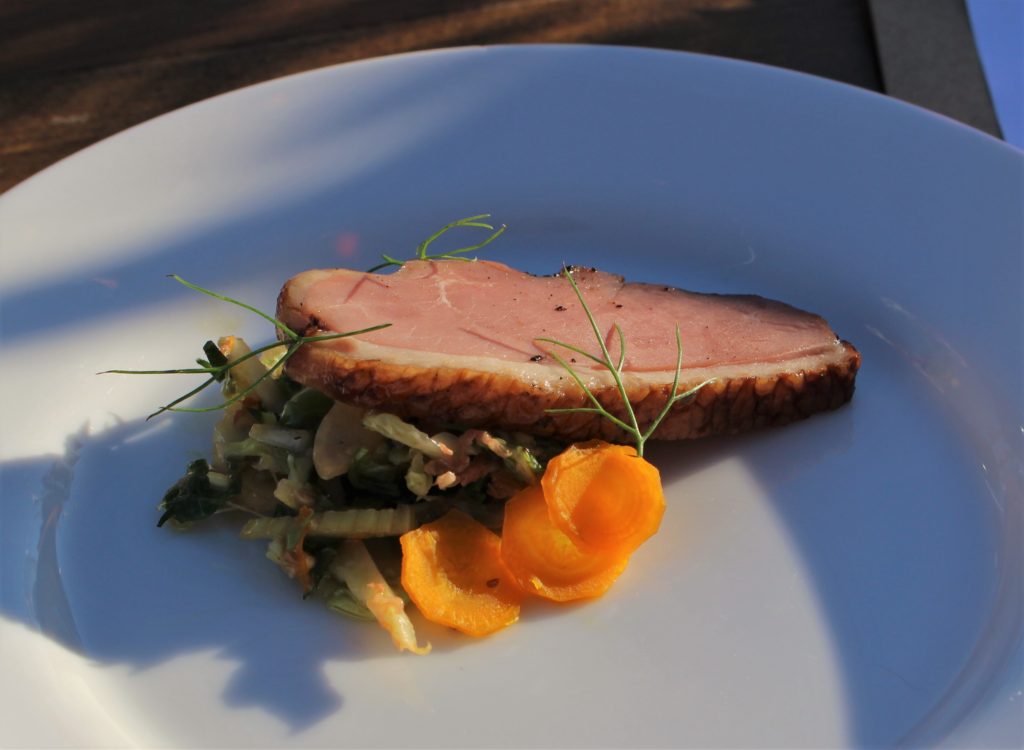 Appetizer – Chef John Eager
Next up were the shrimp and grits. The shrimp were glazed with honey chili sauce and cooked until just done. The brown butter grits were rich and savory with the addition of the peppadew and pancetta. I could have eaten an entire bowl!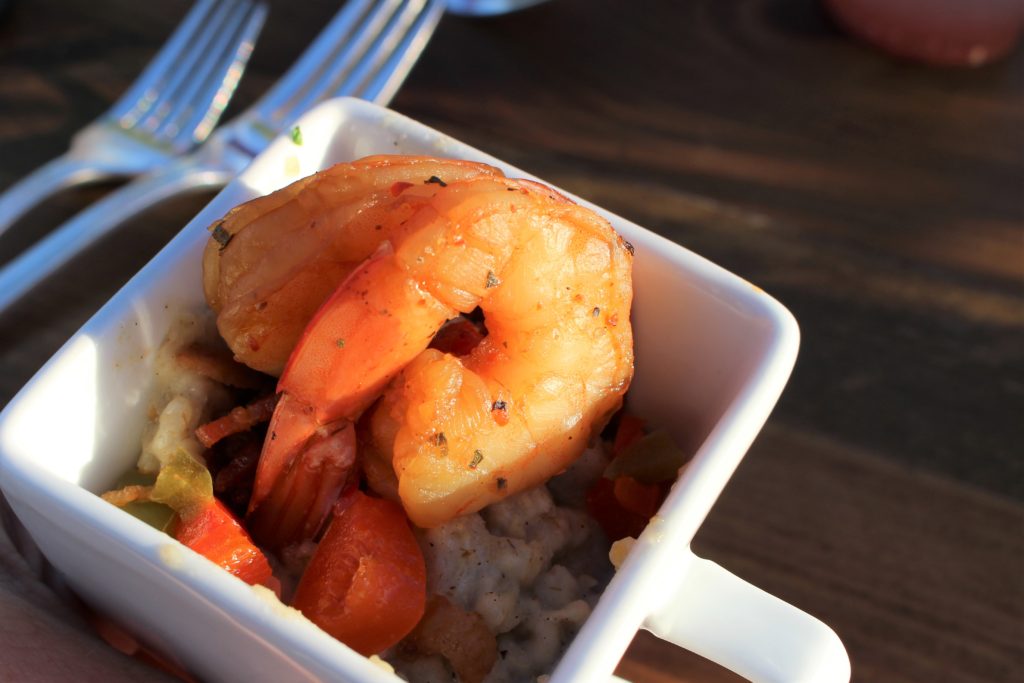 Salad – Chef Oscar Miranda
Chef Miranda, Wholesome Grub, is no stranger to healthy food with lots of flavor. I love a good salad and this was a great one. If I could make salads this tasty I would eat them all the time. It was composed of crisp seasonal greens and apples, hemp hearts, quinoa,  sun-dried berries, beets feta then drizzled with a fruity sherry vinaigrette.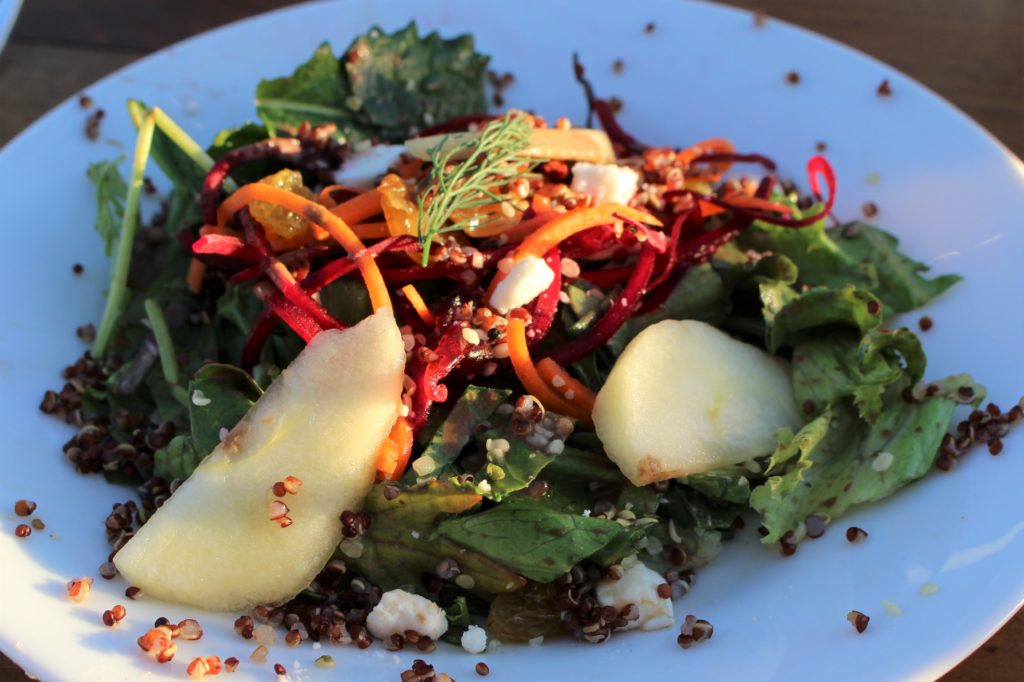 Salumi – Chef Matt McCallister
This dish was quite a surprise. Chef McCallister, of FT33, took shaved carrots and topped them with a salsa of 'nduja and carrot tops. Think salsa verde with a spicy, umami tang to it. Very good.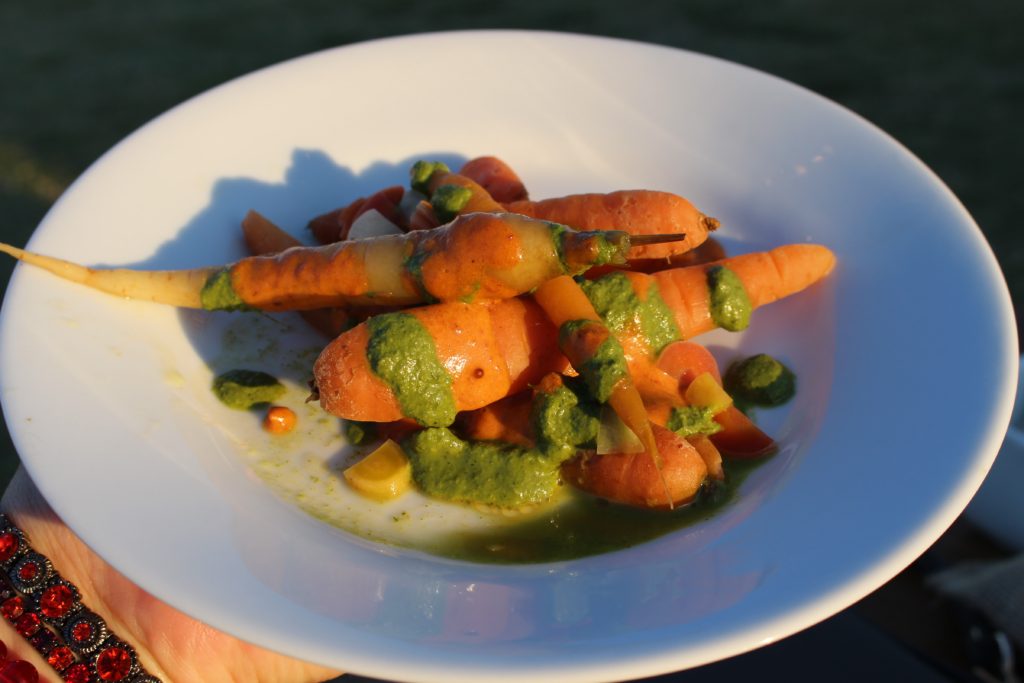 Palate Cleanser – John Doumas
John Doumas of Pop Star Hand Crafted Popsicles donated miniature grapefruit mint frozen palate cleansers. Oh so refreshing.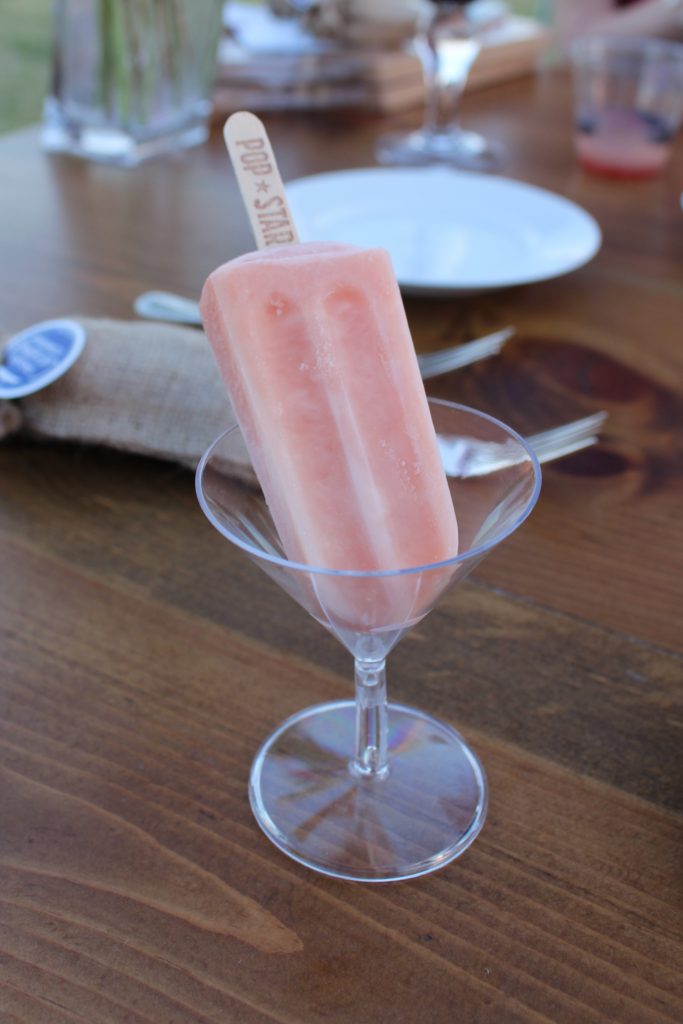 Entree – Chef Jennifer Bajsel
The entree was a roasted herbs de Provence pork loin atop a spring vegetable cassoulet with charred ramps and braised fennel with a sherry gastric. The pork loin was tender and juicy with a lovely herbiness from the rub. The cassoulet was comforting.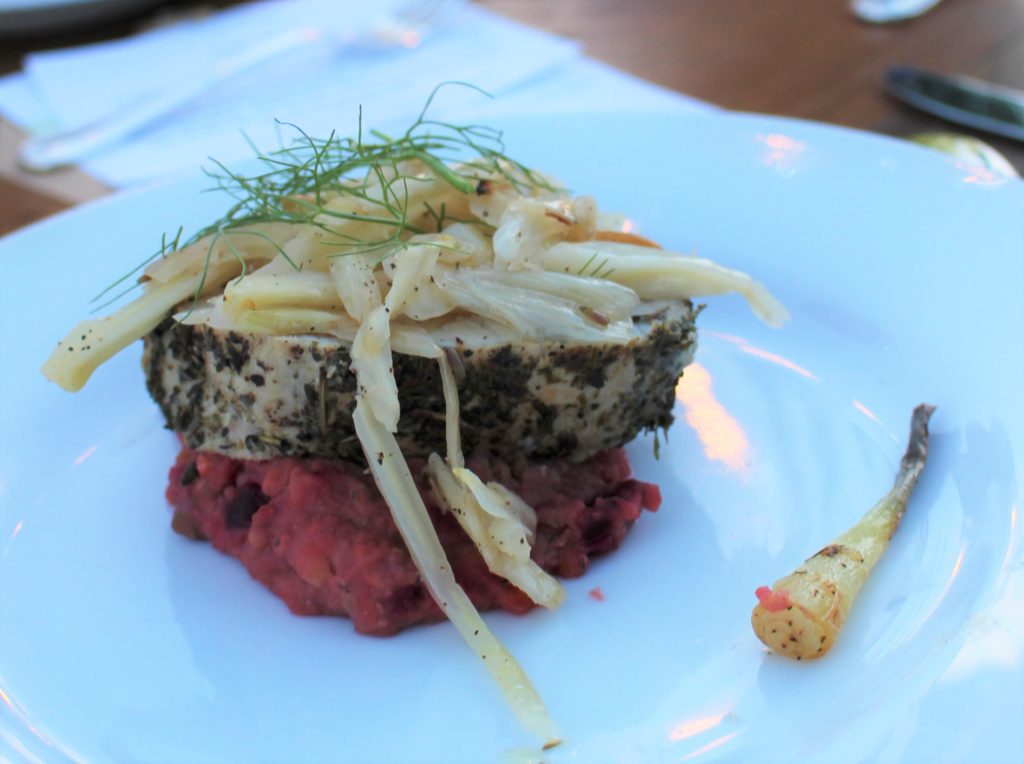 Dessert – Chef Joe Baker
Chef Baker, of Texas Spice, rounded out the evening with a basil pound cake with a milk chocolate mint whipped panna cotta. It was a perfect end…not too heavy but with a very decadent flavor.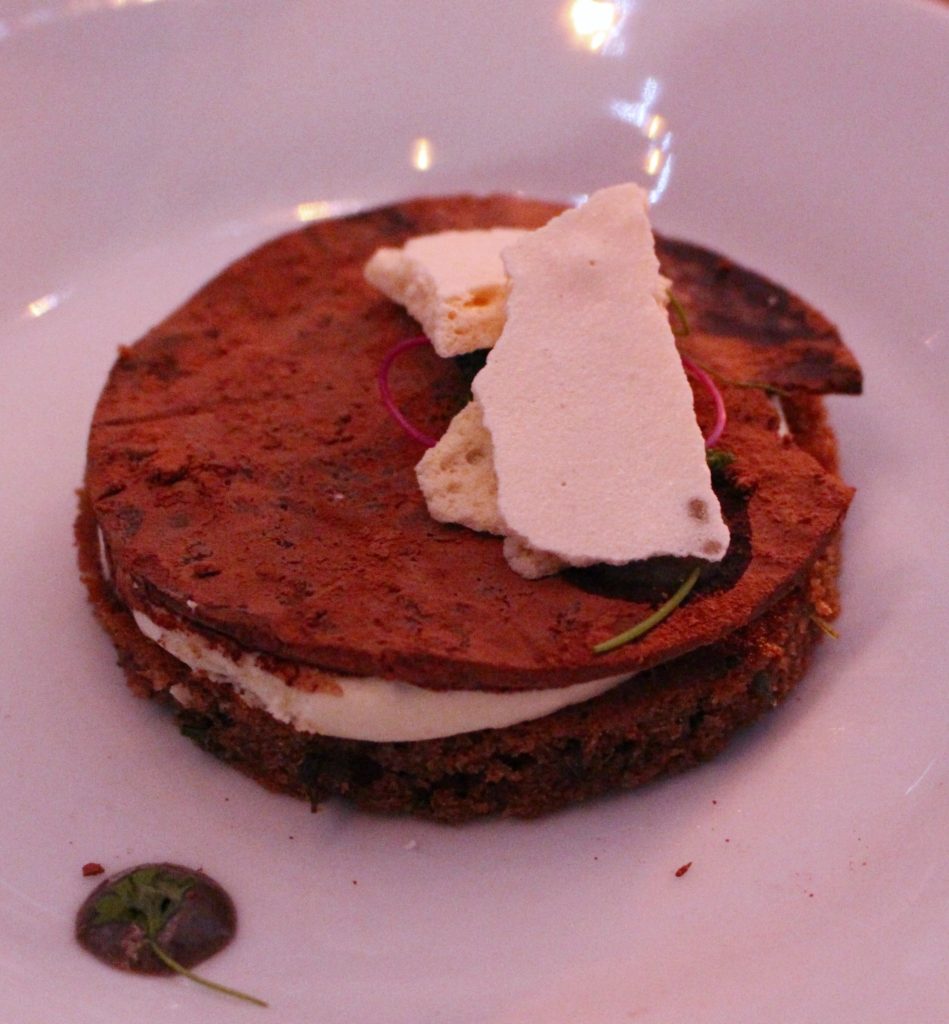 The evening was good for the soul. The food, the setting, the entertainment, the company, the intent…I left with a full belly and more importantly a full heart.