One of my favorite ways to travel is to eat my way through the city or aka create a food craw. Food crawling is exactly what I do each time I'm in Philadelphia. With the variety and volume of restaurants, you can go to Philly and have a completely different culinary experience every time.
Choose your own adventure or follow the path I took below:
My first stop is always Jim's South St.  The cheesesteak debate is heated and personal but Jim's wins for me. That art deco store front calls my name from across the street. The chewy bread, the piping hot meat and the Whiz. You gotta get the Whiz!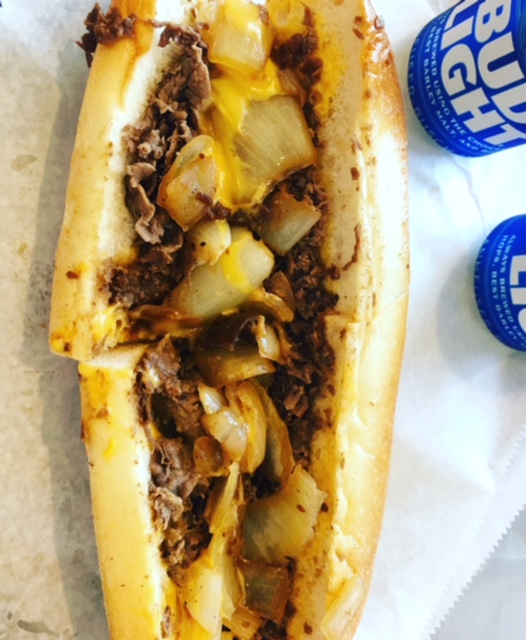 From Jim's you have to make your way over to Sabrina's Cafe.
Sabrina's has multiple locations but the Italian Market location is a charming old home turned restaurant located next to the market. Post breakfast you can check out all the Italian goodies around the corner. The portions here are huge! The huevos rancheros here are stupid good. This is how this dish should be. The blue corn tortillas are topped with a smokey chorizo sauce, lime sour cream, spicy quac, two eggs and pepper jack. PS there is also the most adorable friend jalapeno pepper on top.
You're not going to be hungry for hours! But take a few deep breaths, stretch it out and continue on your food crawl.  A beer or two may be in order to allow digestion to work its magic.
Where better to go but the pop up gardens set up by the Pennsylvania Horticulture Society? The Society takes over spaces or an empty lot from summer to early fall.  A concrete slab is transformed into a magical beer garden. No detail is left untouched. I can and have hung out at these beer gardens for hours. What could beat a beautiful summer day in the city, surrounded by stunning floral and greenery installations with local beer feet away? I try to order whatever is on tap that is either local or not available for me at home.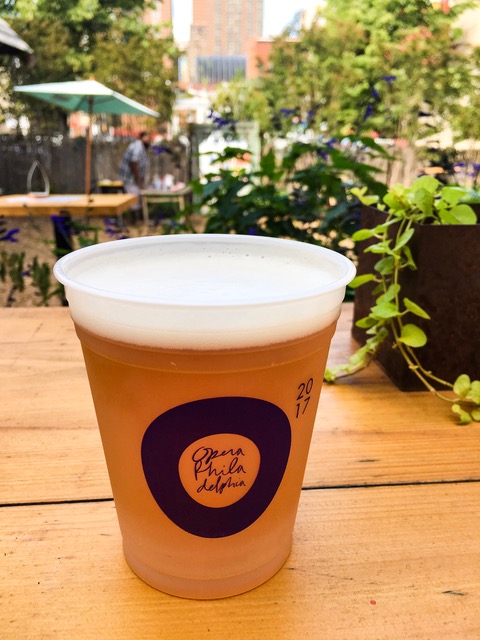 Because you haven't had enough carbs at this point, head to Cheu Noodle Bar for ramen. As they say; they may not be "authentic" but they're keeping it real. And its REAL good! The coconut curry noodles were everything I was craving; with spicy carrot pickles, basil, cilantro and peanut sambal. I added shrimp to my bowl and contently slurped away as the heat from the dish slowly built up. Sit at the bar and watch the chefs do their thing for the complete experience.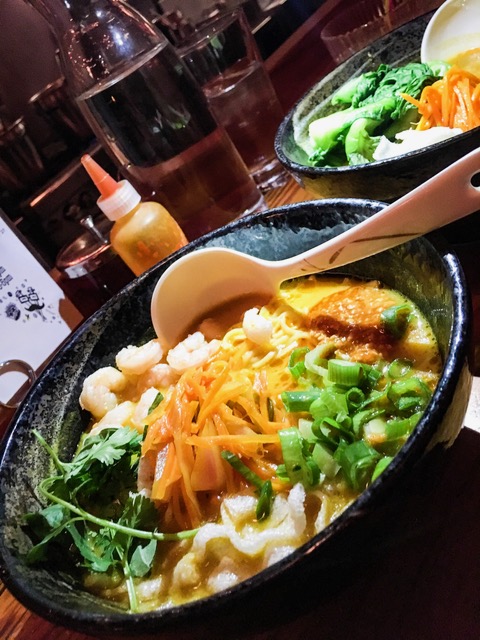 And then at this point when your stomach can only handle so much…. oysters are the only option.
Oyster House is a Philly institution, dating back to 1947. Belly up to the central marble raw bar, take in all the vintage oyster plates displayed on the white walls and get ready for all the oysters you can handle! I like to try different varieties and often ask for a dozen of " just surprise me".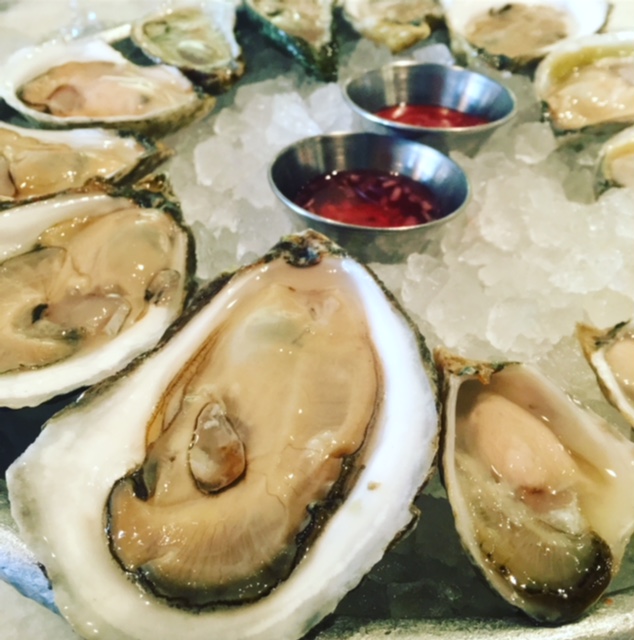 Because you can barely walk out the door at this point its time to end with dessert.
Go to Barbuzzo and get the budino! Never had budino before? It's a sweet Italian dish, similar to custard or a pudding. The salted caramel budino here is o my god heaven. The dark chocolate crust, the vanilla bean caramel and sea salt all combine into a rich, creamy perfect bite.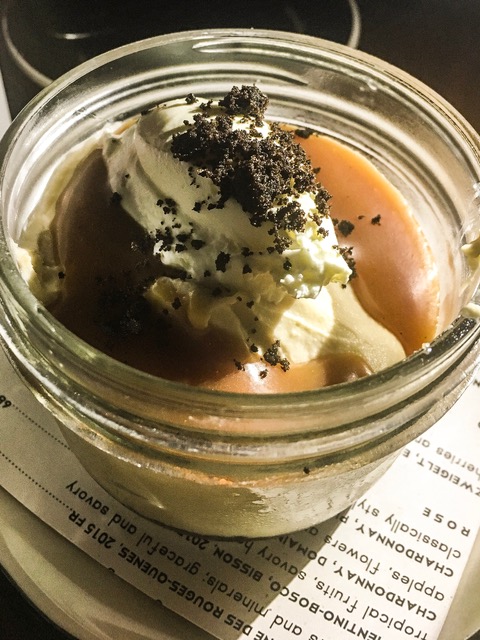 How was that for a food crawl? Have you booked your ticket to Philly yet?! 🙂