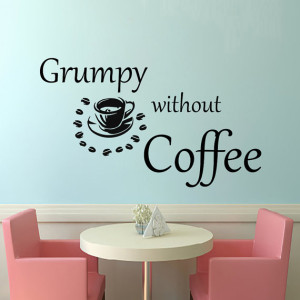 Nothing screams morning to me like the smell of a freshly brewed pot of coffee. Typically, anyone who knows me, knows it best not to engage with me until my coffee is poured and I have gotten the first sip flowing through my veins. I get coffee, nobody gets hurt! I've even invested in the Best Coffee Grinder so that I can make glorious cups of coffee from the comfort of my own home. It has been a game-changer!
My caffeine tolerance these days can compete with some of the best baristas in the world, and I have sharpened my survival skills by learning how to ask for a cup of coffee in 4 different languages. "Kikombe cha kahawa tafadhali", you know, just in case I need to speak Swahili. Now let me espresso my thoughts on this brew-tiful little coffee house we stumbled upon in Reno, NV.
Walden's Coffeehouse
3940 Mayberry Drive
Reno, NV 89519
775-787-3307
http://waldenscoffeehouse.com
Saturday morning rolled around and my husband and I decided to go out to breakfast. I was pre-funking with my home brewed cuppa Joe, while getting ready, anxiously awaiting to get this show on the road. Every morning, I scroll through Instagram, and I always see these scrumptious food posts teasing me from Walden's Coffee House. That is exactly where we were headed.
Upon pulling into the parking lot, the smell of roasted coffee beans filled the air. But there was more than that…I could smell garlic, pesto, toasted fresh bread chorizo and much more. I could feel the excitement rushing over me.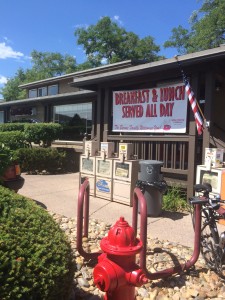 The exterior of the coffee house is quaint and beautifully landscaped. When you walk inside, there are tables, overstuffed chairs with little coffee tables, and outside seating on the patio to choose from.
The concept is like a fast casual hybrid. You stand in line and order your breakfast/lunch at the counter, help yourself at the adorable self serve coffee station and then find your table and patiently await your culinary dreams to come true.
When we got to the front of the line, I was a bit nervous because everything on the menu sounded so good. After asking the kind young lady at the register what her recommendation was, I chose the Mega Scramble and hubs ordered the breakfast burrito. He went with a hot chocolate and I chose the, "Monsoon Medley" coffee. They have multiple options to choose from, Light, Medium or Dark Roast and assorted creamers and sweeteners including honey. Score!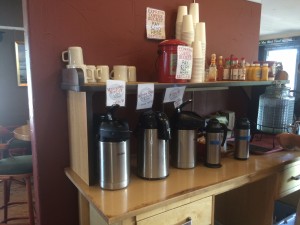 As I was waiting for my breakfast to be made, I noticed that there was such an eclectic group of people dining in Walden's. There were your hipsters, business professionals, senior citizens, athletes and us, the coffee fanatics. (Yes, we have a look)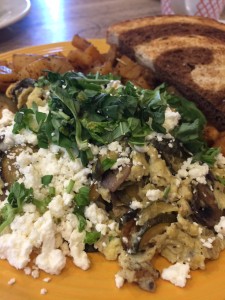 Our breakfast arrived and all I could say was "Whoa!" My Mega Scramble delivered Mega flavor and was beautifully arranged on the plate. There were steaming hot scrambled eggs, roasted veggies, mushrooms and feta all meshed together and topped with fresh chopped basil.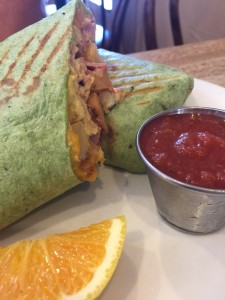 The Breakfast Burrito that hubs ordered, had something unique to it. It wasn't the tortilla, it wasn't the filling, it was the house made salsa that set this baby apart from all the others. The tomatoes were smoky and roasty. The burrito filling with the eggs, veggies, potatoes, cheddar cheese and chorizo all wrapped snugly in the grilled spinach tortilla was heavenly. My husbands exact words were, "It's as if you made it at home kinda good!"
We ate every bite on our plates, and left there feeling energized and fueled. We couldn't believe we had never been here before, but hey, better "latte" then never! Well executed Walden's, we can't wait to return! Cheers!