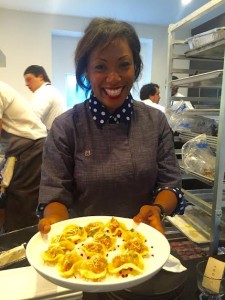 I had the pleasure of meeting executive chef Nyesha Arrington (of Top Chef and Knife Fight) at a party/tasting celebrating the opening of her new spot Leona, in Venice. The tasting was fantastic and had me salivating for the opening. When I heard it was going to be located on Washington Blvd, I was a little apprehensive about that. I've lived Venice over 2 years now and I can honestly say, I never make it past Abbot Kinney Blvd. If you're on Washington Blvd and move east toward Lincoln Blvd, there is a decent amount of ethnically diverse restaurants, as well as foodie favorites, but towards the beach, there's more of a tourist trap vibe (The Whaler, Cabo Cantina, Islands). Leona sits a lot closer to the beach than the usual food blogger havens, so I had my guard up. Especially since the beachside of Washington Blvd. can be a little overwhelming with traffic on the weekends.
Leona
123 Washington Blvd.
Venice, CA 90291
310-822-5379
http://leonavenice.com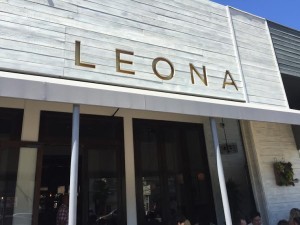 Luckily for us, Leona is a breath of fresh air for the beachside Washington Blvd scene. I hope Leona's presence makes a big enough splash to bring in better culinary delights for this part of the block. My girlfriends and I went to the soft open for their brunch over the past weekend and it definitely met the Girls on Food standards for a solid Sunday Funday. Mimosas, great food and a laid back atmosphere. Nyesha defines Leona as "California Progressive Cuisine", and I think that's a perfect description for the menu. The brunch items are appropriate to the current season with a melting pot feel of flavors, Italian, Dutch and Korean are represented. I was bummed out the infamous Chicken Brick that I have read so much about online wasn't offered during brunch. It's becoming a signature item (according to my online stalking), so I would've loved to have seen it incorporated in this menu. Maybe next time?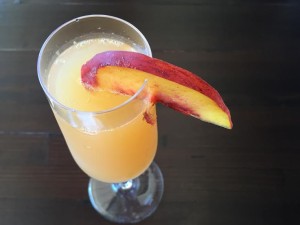 Mimosas are mandatory for a girlie Funday. I had their peach mimosa and I love that it was delicately peach flavored; it didn't have that overkill-syrupy taste a lot mimosas have. One of my friends had the passion fruit mimosa, which had a beautiful magenta color and also scored points with me for not being too sweet. These were great sweet spins on a classic drink.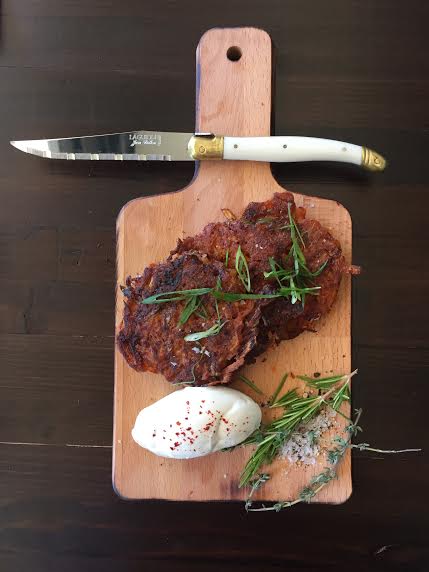 We started with Korean Latkes, a Jewish potato pancake with a kick. If you're sensitive to spices, you should dip it in the dollop of creme fraiche provided before a bite. I loved the kick personally. I also gushed over the presentation. I love the offering of herbs, fresh pepper and sea salt to sprinkle on it.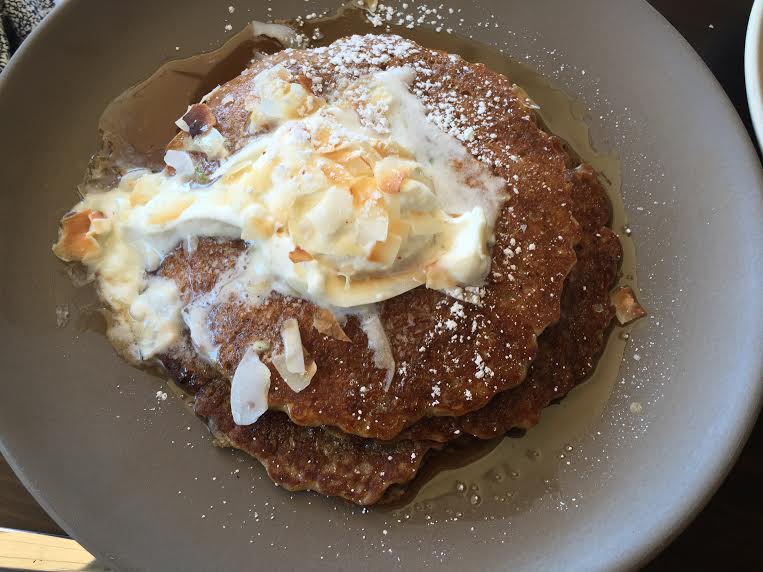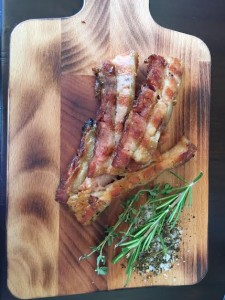 After our savory start, we shared Brown Butter Pancakes and California Benedict. The pancakes were to die for. They have that sweet and savory flavor combination that brings this foodie down her knees. The whipped coconut cream and sea-salt vanilla butter on top melt and get soaked up by the pancake, so there's a buttery flavor to every bite. If you really love that sweet and savory flavor, order a side of their bacon and add that on top of your pancake. It's smoky, very thick and has the right amount of fat.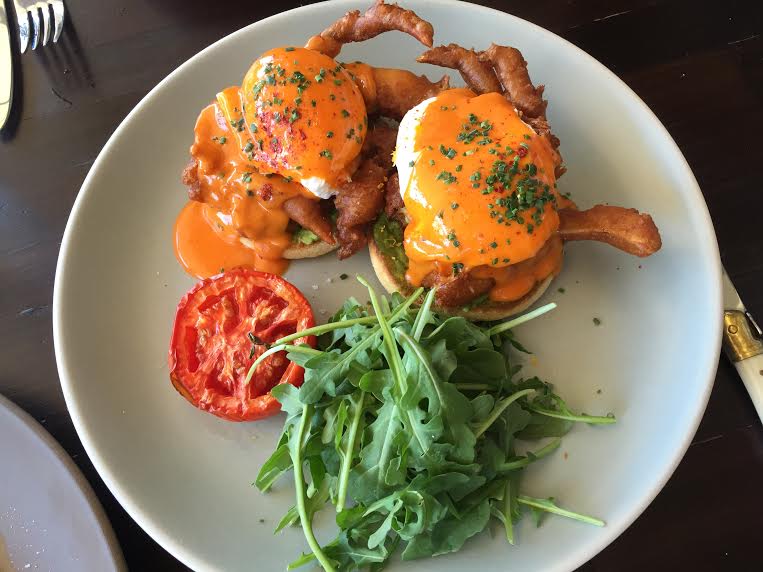 The California Benedict is aesthetically impressive plate and caters to coastal tastebuds. The fried soft shell crab rests on top an English muffin, with avocado and topped with poached eggs, then covered in a tomato hollandaise. I haven't had soft shell crab added to a benedict before, so this was a unique treat for me.
I recommend all Venice locals give the brunch here a taste and I'm looking forward to coming in for dinner. There's a variety of seating here, ranging from indoor, outdoor, wine bar and countertop. These options cater to pretty much anyone. The atmosphere is very "California", it's nice, but there's no pressure to dress up. Be prepared to either ride a bike or take an Uber here. Parking can cost up to $25 and there isn't a valet system set up there yet. This spot is still technically in a soft open, so there's time for them to find their legs.