The holidays usually means family gatherings, reminiscing on old times, and food. Lots and lots of food, in fact. There was certainly no shortage of home-cooked family dinners during my Christmas break. But, my dad wanted me to skip an evening enjoying a home-cooked meal to try a new soul food bar that recently opened in my hometown of Warren, OH.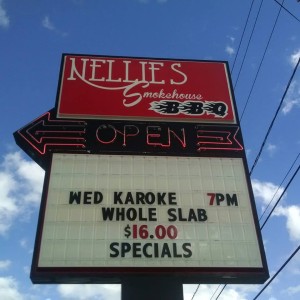 Nellie's Smokehouse Barbecue
2461 Youngstown Rd SE, Warren, OH 44483
www.nelliessmokehousebbq.com
This was a big deal. Every year, I only get a few chances to indulge in my dad's famous barbecue ribs and fried fish, my mom's greens and honey-baked ham, and other high-calorie, but absolutely worth it guilty pleasures. I did not want to give up a second of home-cooked meals to eat out as I could in Fort Lauderdale regularly anytime I wanted. I could probably eat out anywhere I want as well, from grills in texas to the best restaurants downtown Charlottesville has. But, like everyone else on the planet, my new year's resolution to get back in the gym didn't begin until, well, after the new year. So, I threw caution to the wind and decided just to eat out.
I have to say that I am glad I did. My family went to a new place called Nellie's Smokehouse BBQ in Warren, OH. Now, let me be frank. I am from the smallest of small towns. Our cuisine is less South Beach sophisticate and more Midwest meat and potatoes. However, this place definitely has broken the local mold. Nellie's Smokehouse BBQ has amazing food with an abundance of flavor. Their menu is a diverse mix of authentic smoked barbecue, classic and whole wings, and local favorites like Reuben sandwiches.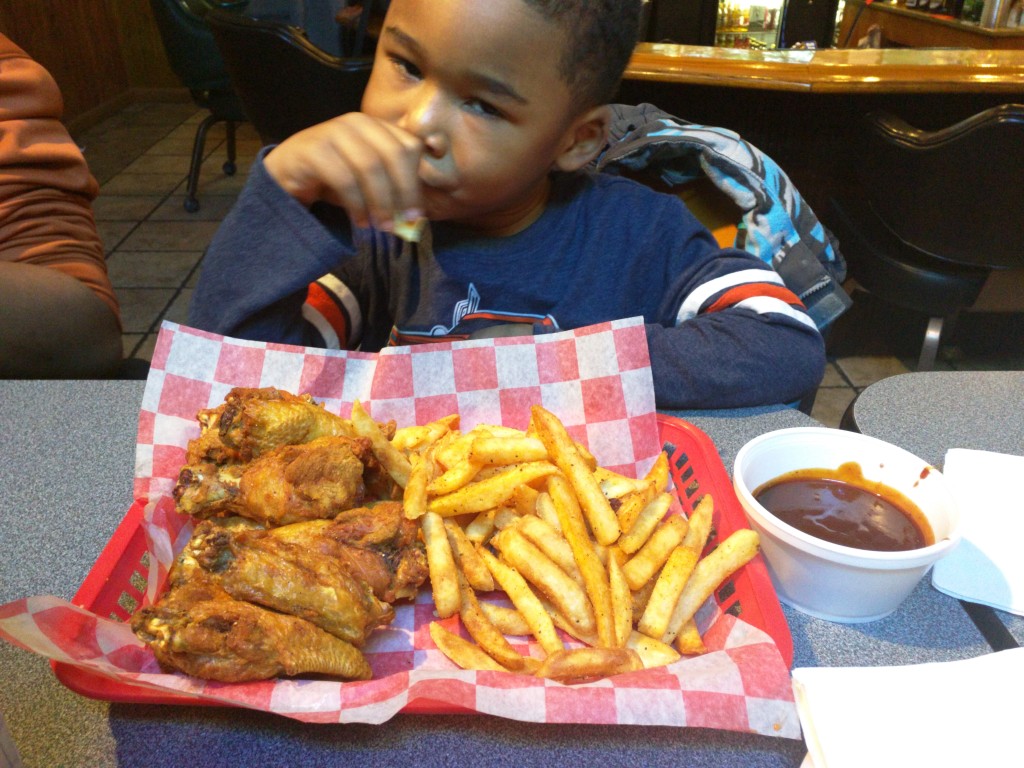 A shot of my nephew looking super annoyed that I paused his meal to play photographer
As diverse as the menu was, almost our entire party chose to order some variety of wings. I had the traditional buffalo wings with fries. The wings had just the right amount of heat and spice to counter the tanginess that's a staple of buffalo sauce. The fries were cooked and seasoned to perfection. Not too crunchy. Not too soft. Not too salty. Not too bland.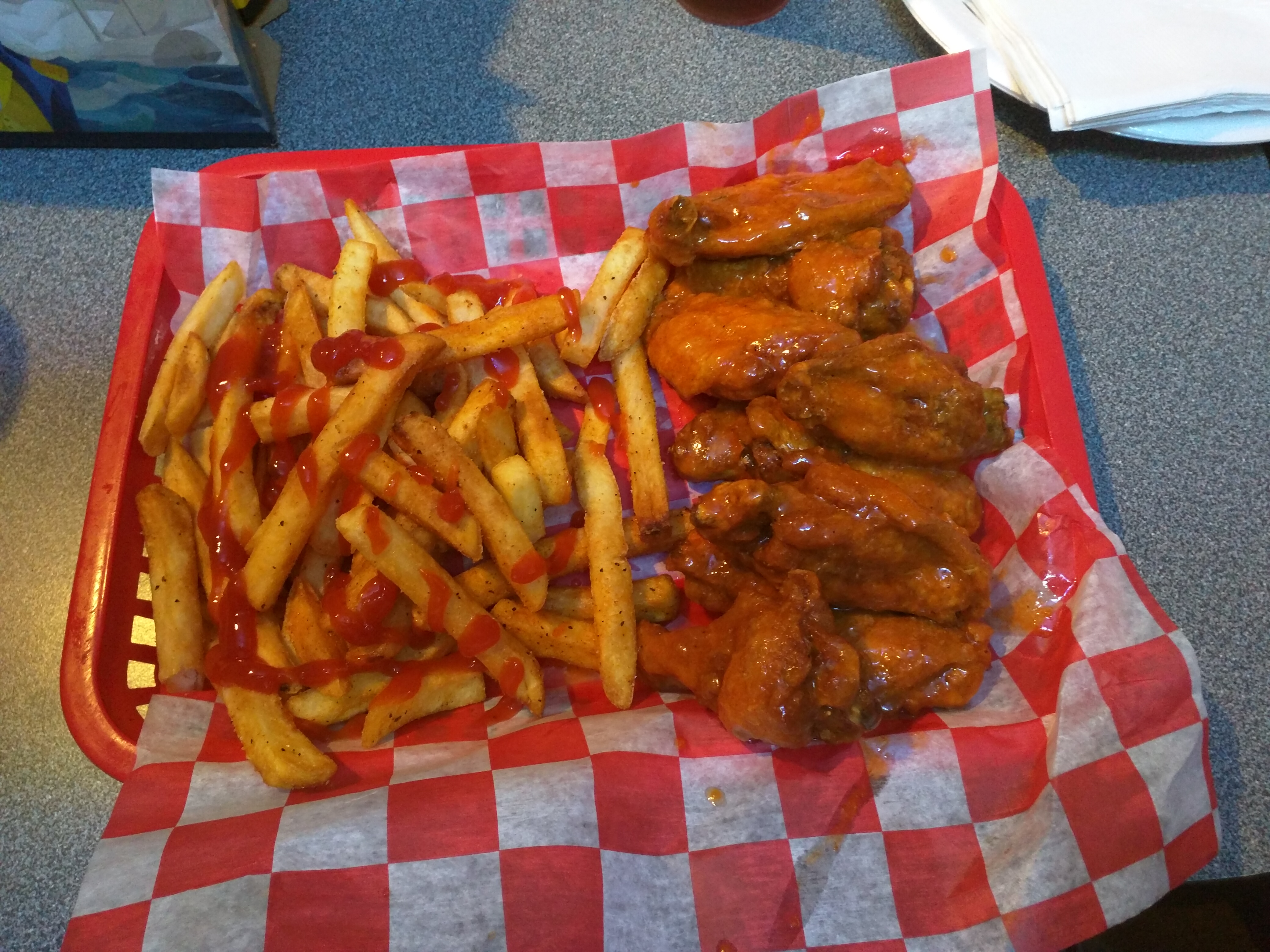 My sister had the bourbon style wings, and we need to talk about this sauce. If you ever wondered if bourbon wings actually contain any alcohol, this recipe answers that question handily. The sauce was one part sweet, one part heat and a few parts bourbon. My sister joked she was getting a shot with each wing. We both loved the flavor, though, and I definitely recommend trying this sauce as a break from the normal buffalo style wings.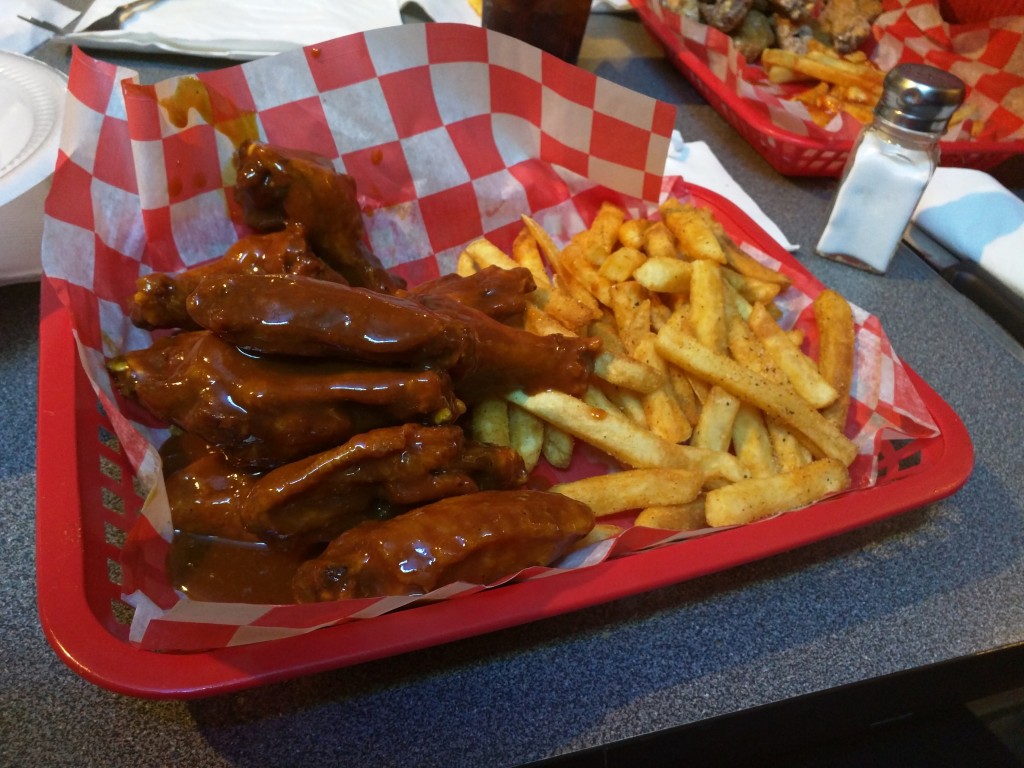 If dry wings are your thing, then this place has a treat for you in the form of their ranch dry-rub wings. I have never been a fan of dry wings. However, I have to admit that these almost made me change my mind. The ranch coating wasn't powdery like it was might have been when I made them at home.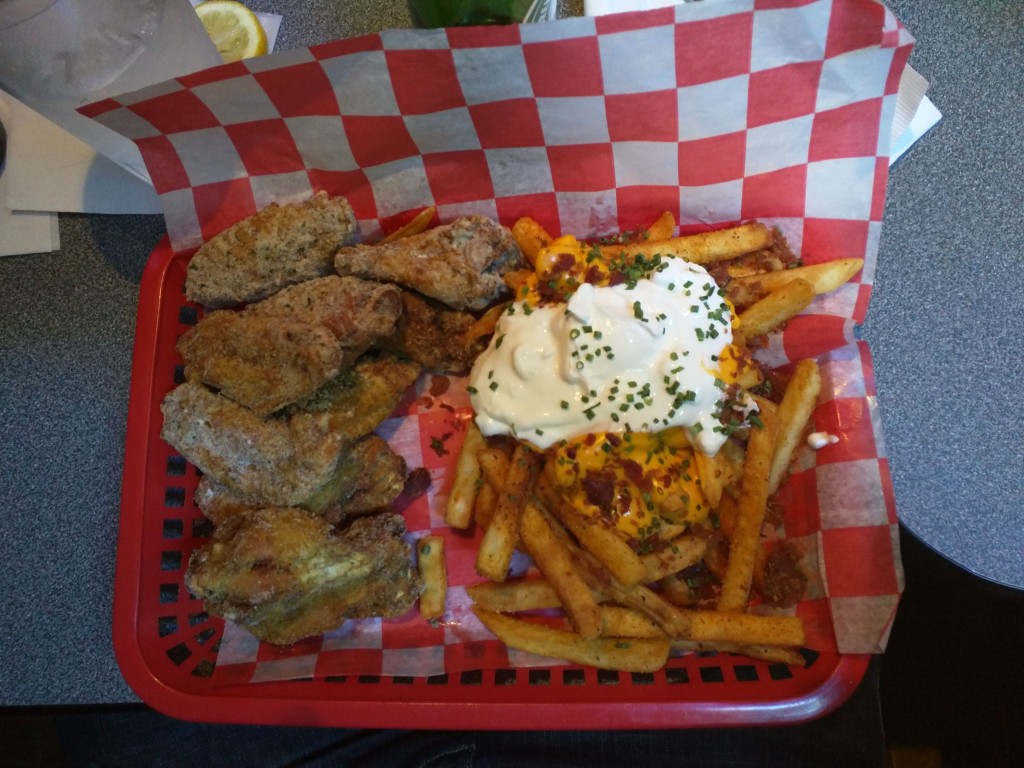 My dad had the Reuben sandwich but did not cooperate in taking a picture. He was hungry. If you ever find yourself in Warren, OH, the smallest of small towns, make a beeline for Nellie's Smokehouse Barbecue and tell them Brian sent you. He's my dad, and everyone there is on a first name basis with him. Who says there aren't perks to small town living?