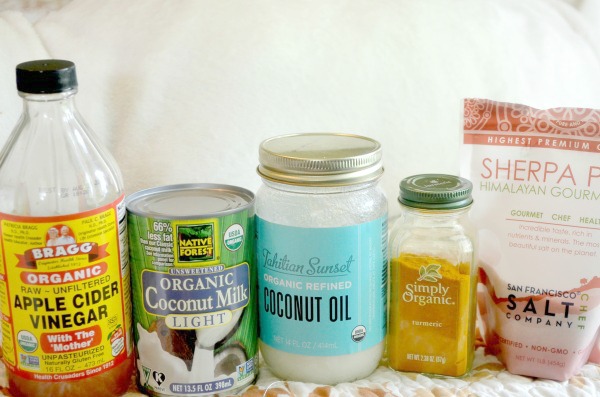 A line-up of all my favorite health and beauty products?? ? ?
Like, if I was on a deserted island and I could only bring five things with me, these would be them (except maybe the coconut products if there are coconuts on said deserted island ? but even then I probably still would).
You probably already know how healthy these items are – like the healing properties of turmeric when used as a spice, or replacing regular table salt with Himalayan pink salt, or that coconut oil is not only great for cooking but as a moisturizer too!
But these superfoods have other health benefits that you may not be aware of ?so I have a list of my five favorite little-known health hacks that are crazy easy to incorporate into your life.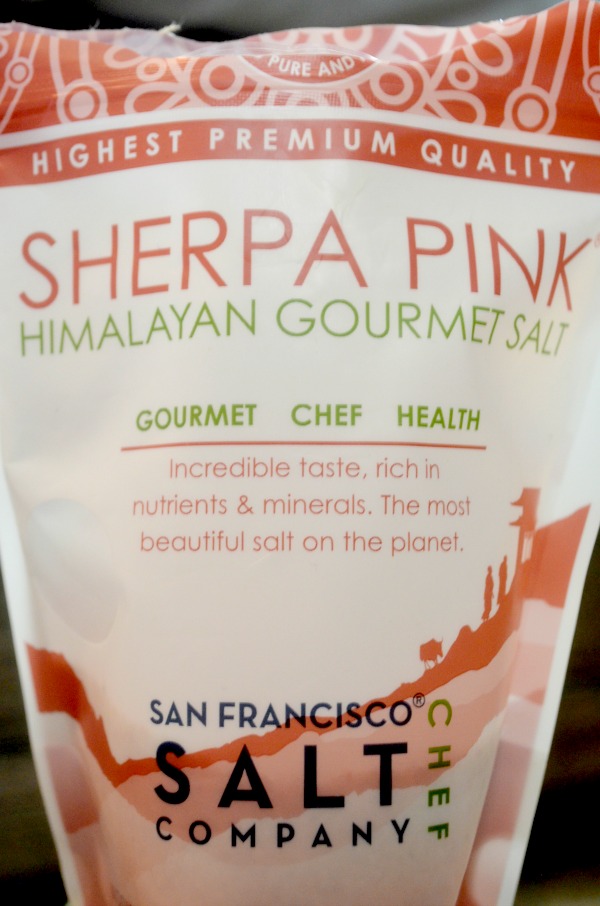 Add a pinch of unrefined sea salt to your water bottle
It helps your body use the water more efficiently. I use my Himalayan pink salt – you can find excellent brands at Ross and Marshalls for super cheap! Don't worry; it doesn't make your water taste salty at all ?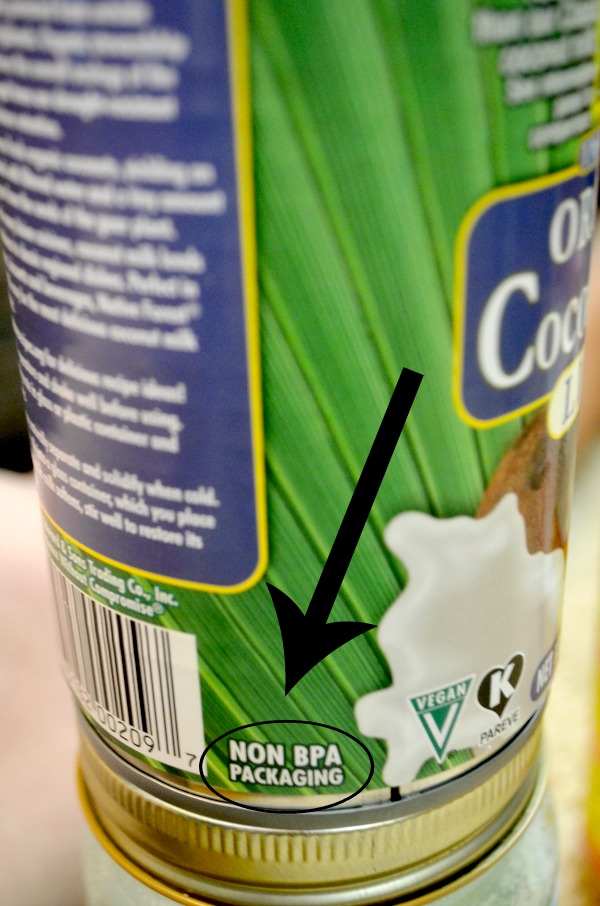 Look for bottles/cans with the "BPA-free" logo
Even as a super health freak, for the longest time I didn't know how damaging BPA was and that I should look for bottles and cans that were BPA free. BPA is a chemical found in food cans and plastic bottles that can get into your body and wreak havoc. Many brands now have BPA free logos on their products, just look closely because they can be hard to spot. They'll probably be a little more expensive than the regular BPA ridden products, but it's definitely worth the cost!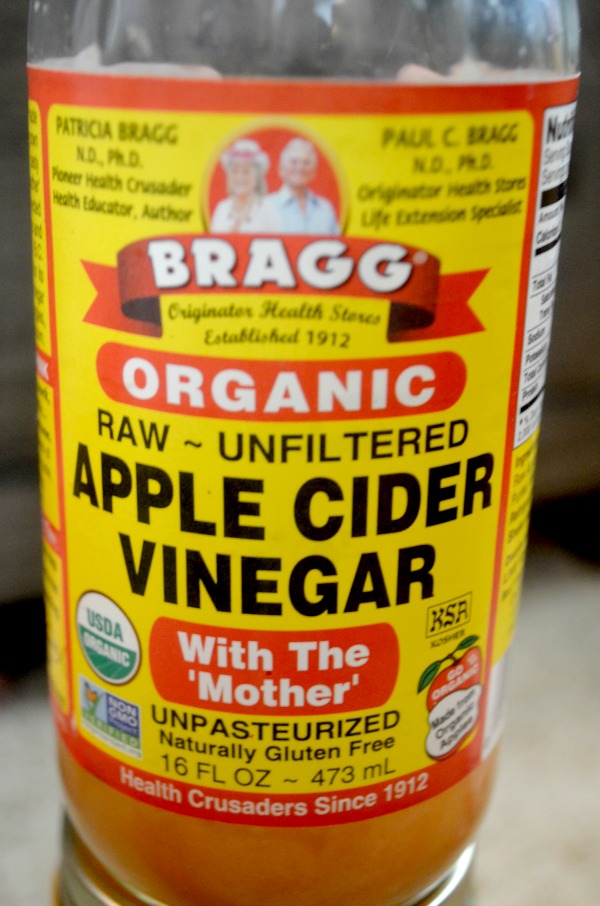 Consume a little apple cider vinegar before eating cooked foods
It will help your body break down the foods and absorb the nutrients better. If it's a starchy meal, the apple cider vinegar will assist the starches you don't digest in feeding the good bacteria in your gut. It can also reduce blood sugar spikes after eating and contribute to reducing food cravings. Make sure you buy a brand like Braggs that is organic, non-gmo, raw, unfiltered, unpasteurized, and with the 'mother.' I take a cap full before my meals, but most people prefer diluting it with water. You can also use it as a salad dressing or in your cooking.


Make a turmeric toothpaste
I don't do this as often as I would like because it's super messy but it's also very effective and even if you have a great dentist like this Dentist in Hartford it's always nice to be able to leave more time between appointments thanks to home remedies. Just take a little bit of organic coconut oil (you only need about 1/2 tsp – 1 tsp) and add organic ground turmeric until you have a toothpaste consistency. Brush your teeth and gums for two minutes and rinse. Not only will it naturally whiten your teeth, but as an anti-inflammatory, it will also get rid of unwanted bacteria and soothe any problems areas in your mouth. If you haven't visited the dentist in a while and have tried this method with no noticeable results, it wouldn't hurt to visit Dentist Avon Lake for example (or one closer to where you live) to get your teeth checked out. You may even opt to get the teeth whitening treatment while you're there too.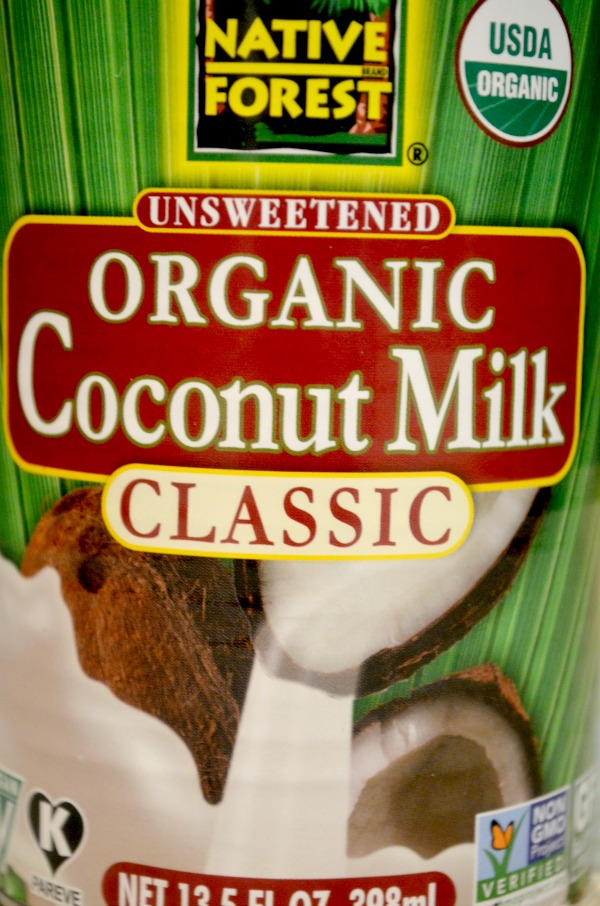 Swap your regular coffee creamer with full-fat coconut milk
Even "healthy" coffee creamers with the best of intentions will contain processed ingredients and chemicals. Since I drink coffee on the daily, I wanted something completely all natural that would benefit my health. Of course, the coffee itself has its benefits (as you can read on sites like Awesome Jelly – Coffee and Health), but as a vegan, I want to make sure I'm getting those healthy fats, so buying cans (BPA free of course!) of full-fat coconut milk is the perfect solution plus it makes my coffee taste amazing ??. I buy the Native Forest brand from my local health foods store because it's the least processed with only two ingredients. I store the extra coconut milk in a sealed container in the fridge, and it stays good for 6-7 days.
Here are a few bonus hacks:
Have a mug of warm water with fresh lemon juice when you wake up. It will flush the toxins out of your body and prep that belly for all the foods you are about to ingest.
Wash your fresh produce with vinegar instead of dish soap. Even the "natural" dish soaps are loaded with chemicals, and you don't want those getting all over your foods.
Reduce your exposure to harmful electromagnetic fields (EMFs) from your cell phone and laptop by using a product like QLink. You just stick the QLink on your device, and it works its magic.
These are all easy, healthy hacks to add to your daily routine that doesn't require a lot of effort and won't break the bank. The health of you and your loved ones are worth it! ?
Jillian ?