Surly Brewing Co.
520 Malcolm Ave SE, Minneapolis, MN, 55414
www.surlybrewing.com
Flashback to a couple of weeks ago; Mother's Day was fast approaching, and we wanted a "destination" so to say for the occasion.  With my mother's love of beer in my back pocket, planning a day for her was not a difficult task. It was the perfect excuse to check out a popular beer hall in the Minneapolis scene.
Minnesota has a long brewing history; however beer was not allowed to be sold on site (in breweries)  until 2011. Since the legalization, there has been a brewery boom in the Twin Cities, and it seems like every weekend there is a new opening to attend. Trust me; I've made it to many 🙂
Our celebration took us to Surly Brewing. Not only does this place have 20 rotating beers on tap, but the food has reached legendary heights in this town. The space is huge; you can eat, drink, take a tour and enjoy the beer garden.
Surly has a beer hall, restaurant, and the Brewer's Table; a chef-driven craft-beer inspired restaurant that brings the range of the pint to the plate. For Mother's Day, we chose the Beer Hall.
The food surpassed the legendary tales I've been told. Hello, Hog Frites.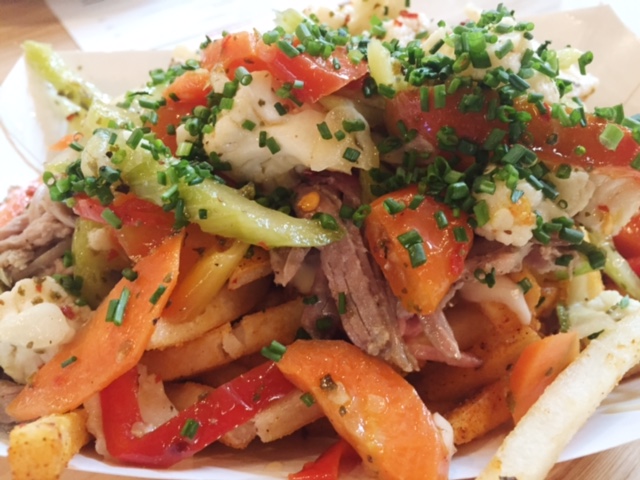 The frites are a must! They are piled high with smoked pork, giardiniera, and pepper jack fondue. The meat was juicy, the fries salty and the fondue and heat from the pickled veggies a perfect combination.  I admit to scraping the fondue off the basket with the last remaining fry. No regrets.
My mom would never have guessed five years ago how strong my love of brussels sprouts would be, but these days I'm ordering them everywhere. Surly's are served with toasted sesame seeds, Thai vinaigrette, and cilantro, yum!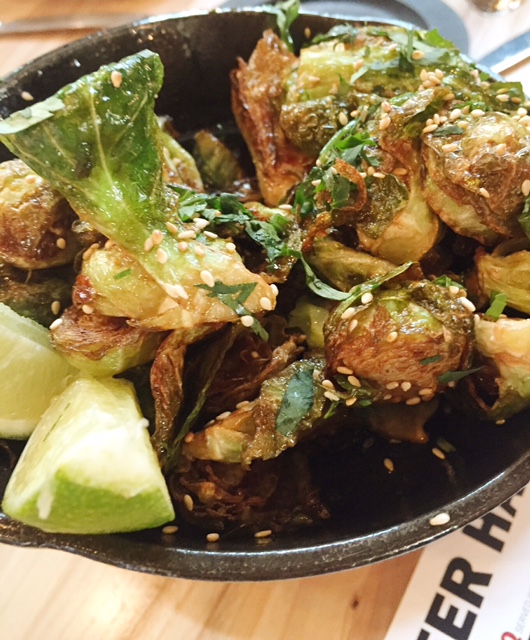 The fish tacos are the Surly special. Fish tacos in Minnesota you ask? Have no fear; I'd put these up against just about any other fish taco. Flaky fish, crunchy batter, pickled onions and light lime aioli; they are exactly what you want in a fish taco. A sip of the paired beer and you'll thank me.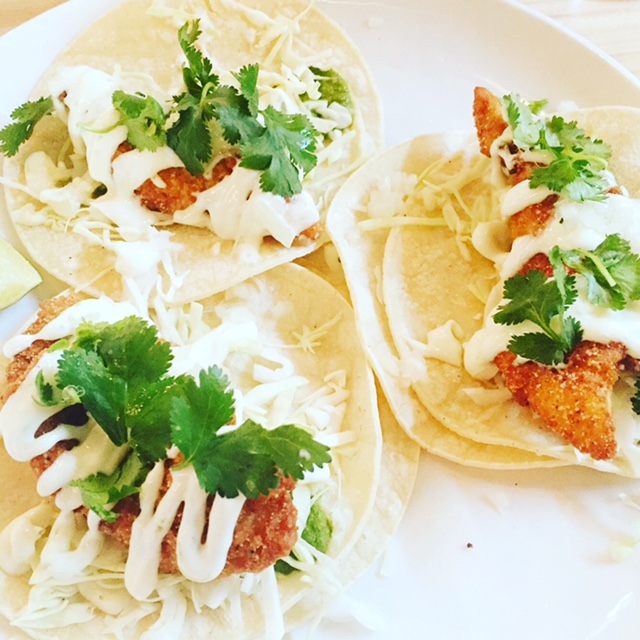 I could not get enough of the faro salad with smoked salmon, avocado, a soft boiled egg, pepitas and a lime vinaigrette. Not only was this plate beautiful, but it is also truly the perfect summer dish.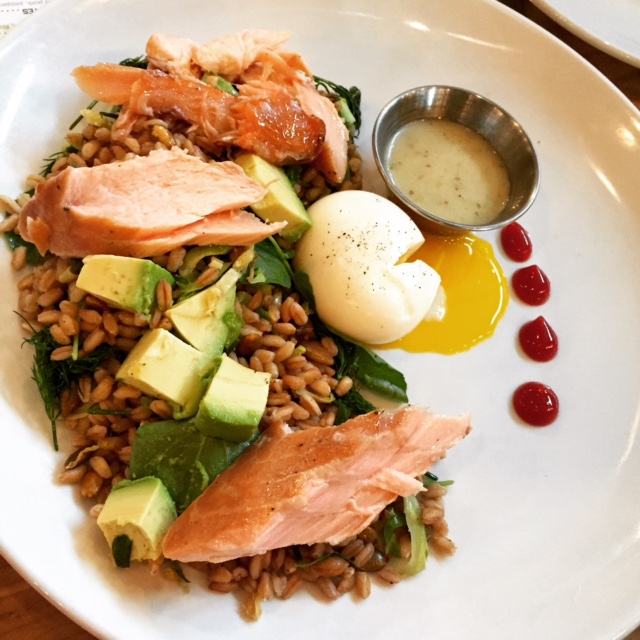 By far the smoked cauliflower dish was my favorite. It was beyond worthy of scraping the plate. The dish was composed of labna, pickled chiles, Marcona almonds and olive oil. I had to google labna during dinner! For those like me who were in the dark: labna is a creamy like cheese made by removing excess whey from salted yogurt.   It may now be my favorite thing ever!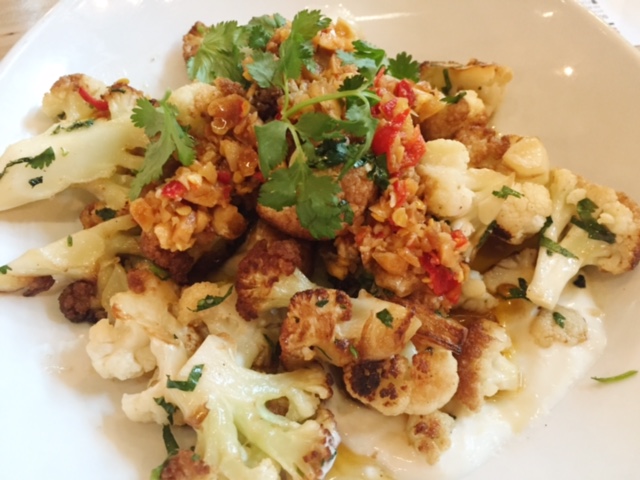 If you are in the mood for a burger, I hands down recommend this one. Just don't try to modify it, substitutions are not allowed 🙂 The Surly burger is served with American cheese, lettuce, pickles and fancy sauce… an homage to a certain fast food classic if you ask me. Get ready for those double patties.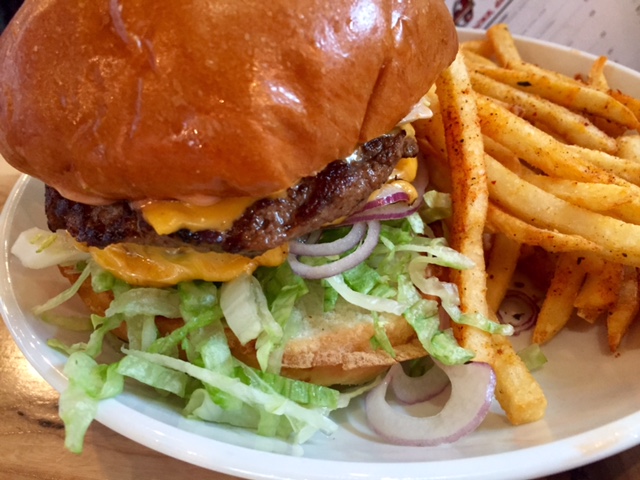 If you are looking for a destination brewery, Surly is your Minneapolis spot for beer and great food!