A few days ago we got a little package at GOF headquarters. Adoboloco, a Hawaiian company that specializes in making homemade sauces, sent us their top sellers so we could give them a try. Naturally this package made it to my hands because I love salsas after all I am a Mexican. They are ingrained in my DNA. I am like a sommelier of sauces and let me tell you I was very impressed with Adoboloco.
Adoboloco
www.adoboloco.com
800.281.0232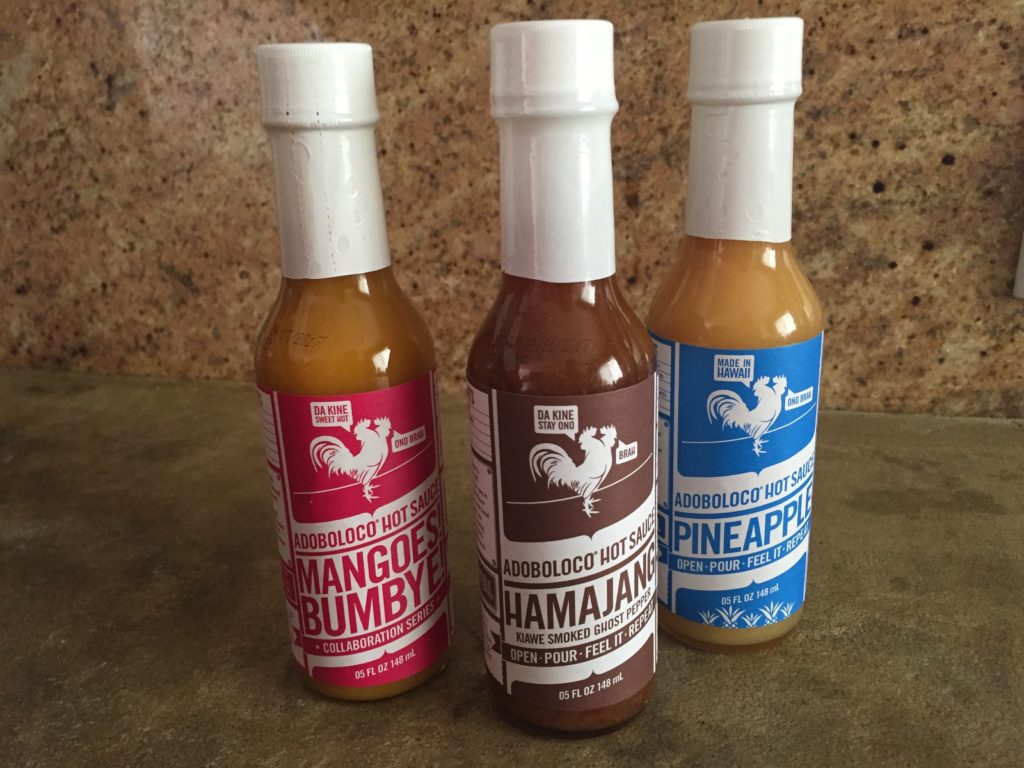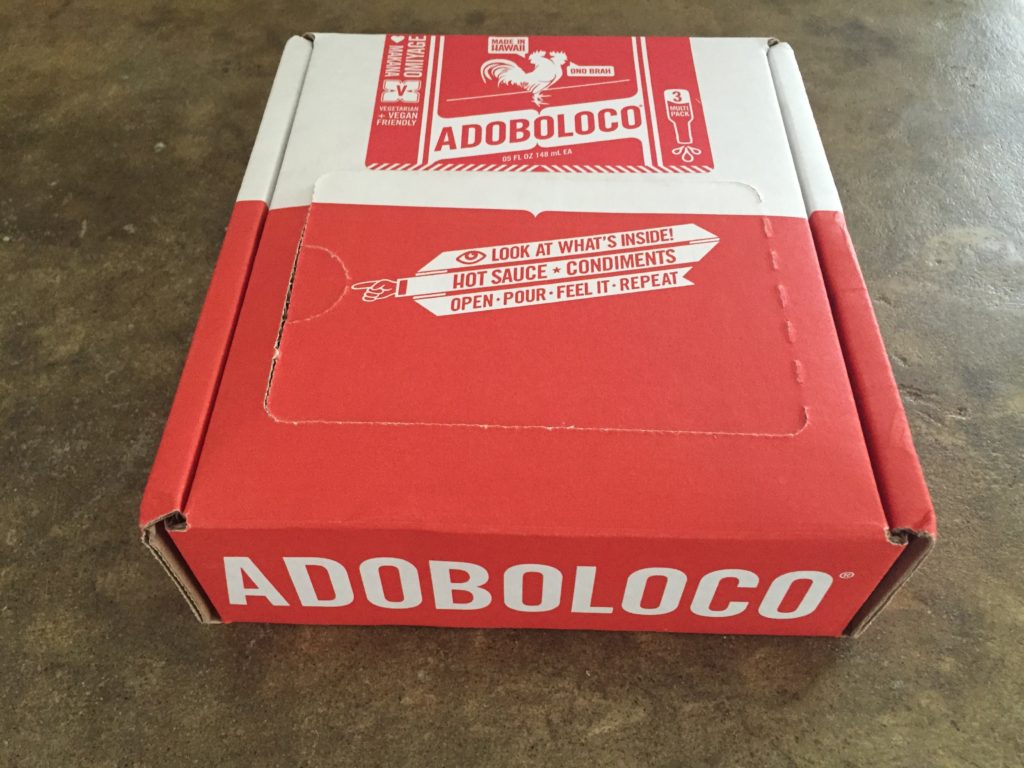 Adoboloco is a family run business that was born out of a homeschooling garden project. Their sauces are made with lots of love. How do I know that? Well, their products are all natural and non-GMO. On top of that, they don't put any fillers, refined sugars or oils in their salsas.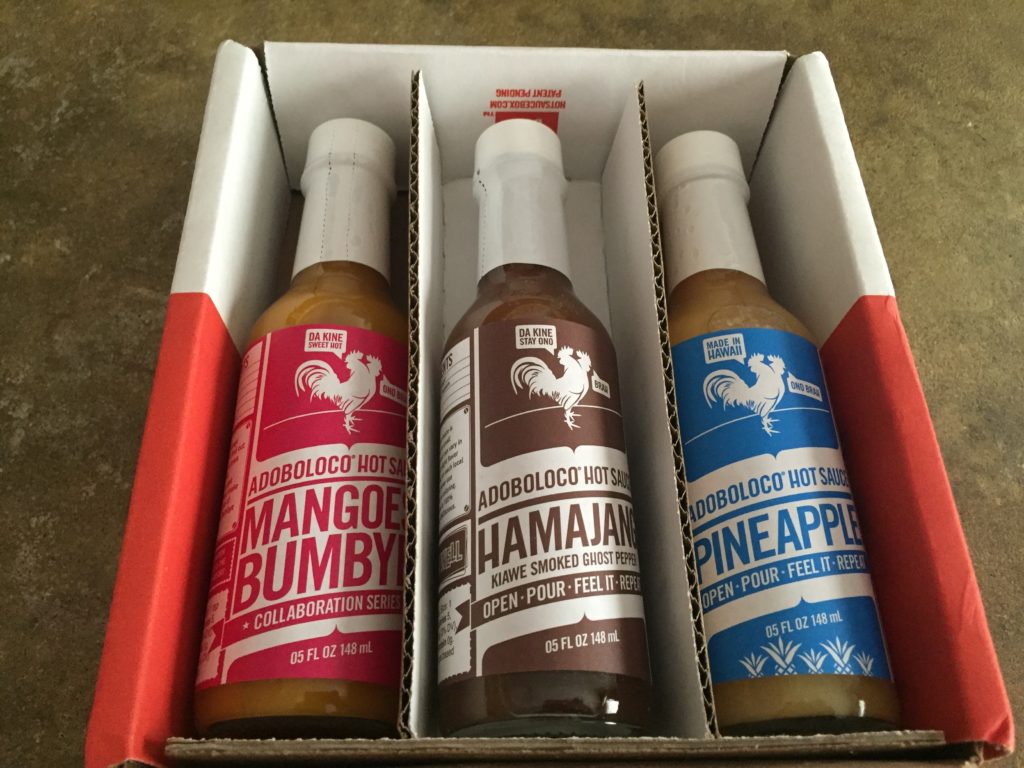 The sauces are naturally preserved by its own ingredients and best of all they only have 4 to 5 ingredients; ingredients that you can actually read and understand like habanero peppers and sea salt. They came in a multi-pack package that has a super cool design, and I really mean that! Somebody took the time to create and label the box. Inside the box were three salsas: Mangoes! Bumbye!, Pineapple and Hamajang.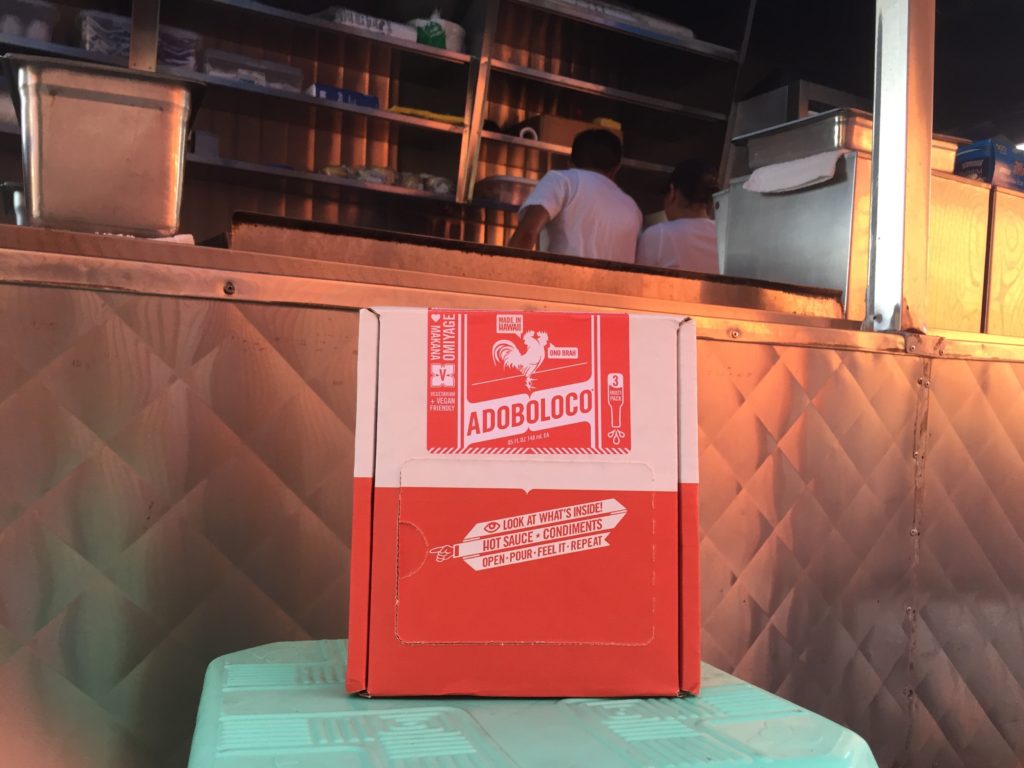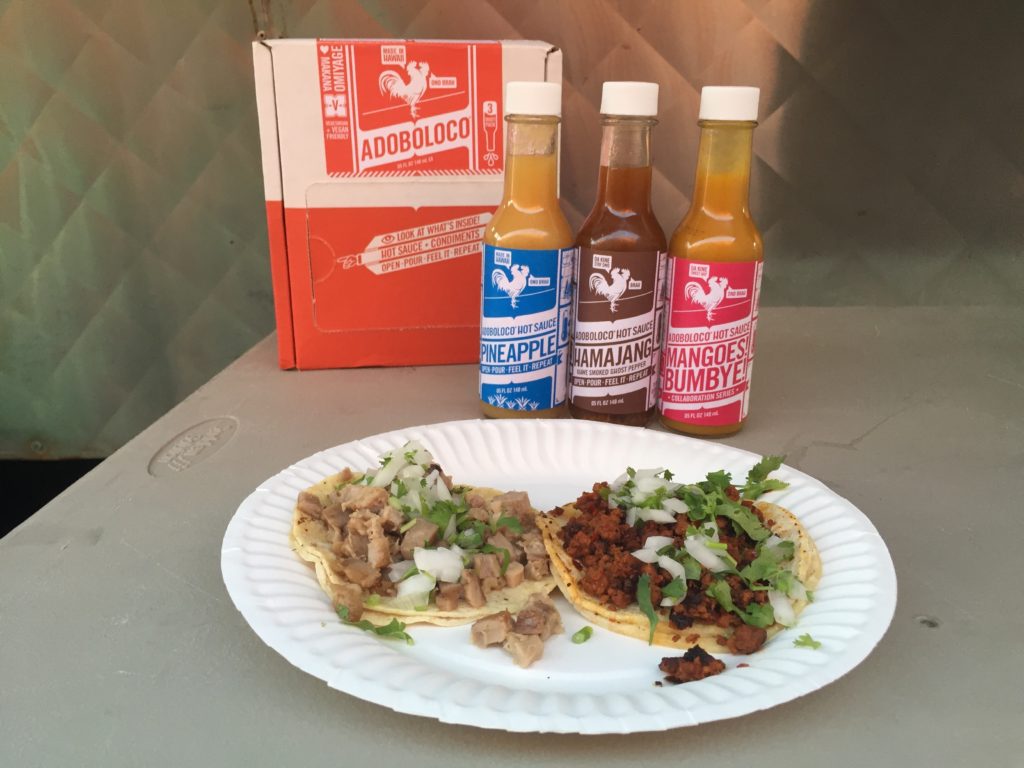 All of the sauces were super tasty. I tried them at home first on their own, then I had them on chips and finally on popcorn… yes I love to pour sauces and salsas on my popcorn. But I wanted to taste them in an appropriate environment, so I took them to my favorite taco truck. There I had Pineapple on my chorizo tacos and the Hamjang on my suadero (brisket) taco.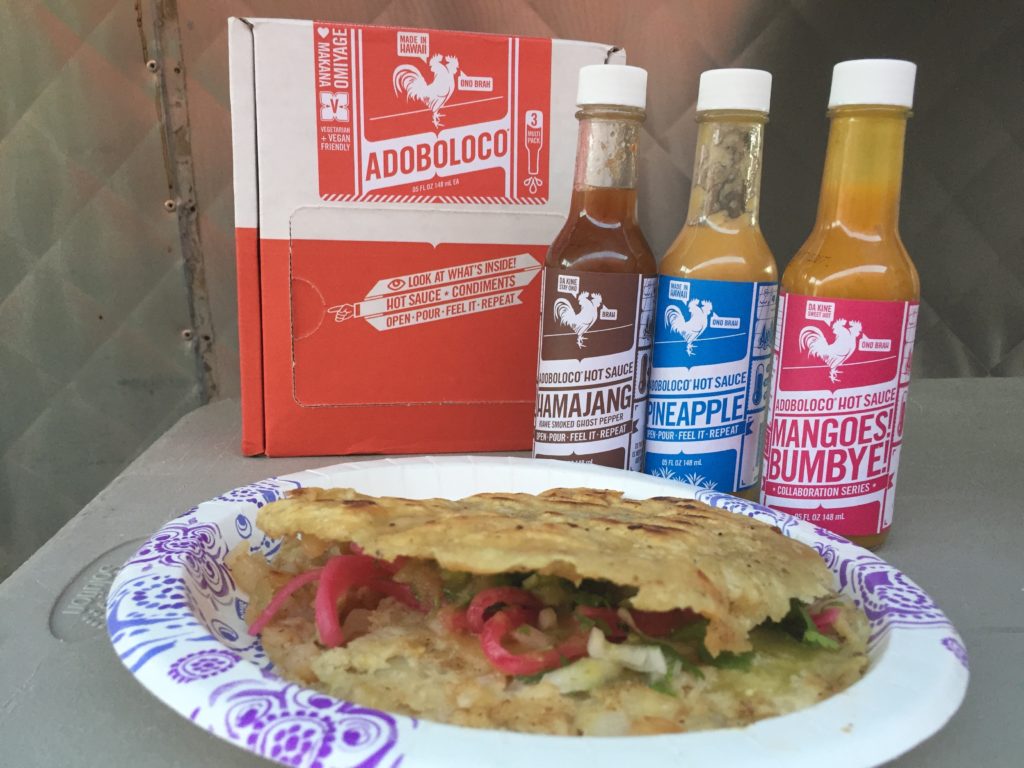 Then I smothered my potato gordita with the Magoes! Bumbye! It was spicy and sweet. You can immediately taste the sweetness of the mangos. This sauce made me think of fresh and light meals like a ceviche, or any seafood dish would be perfect for it.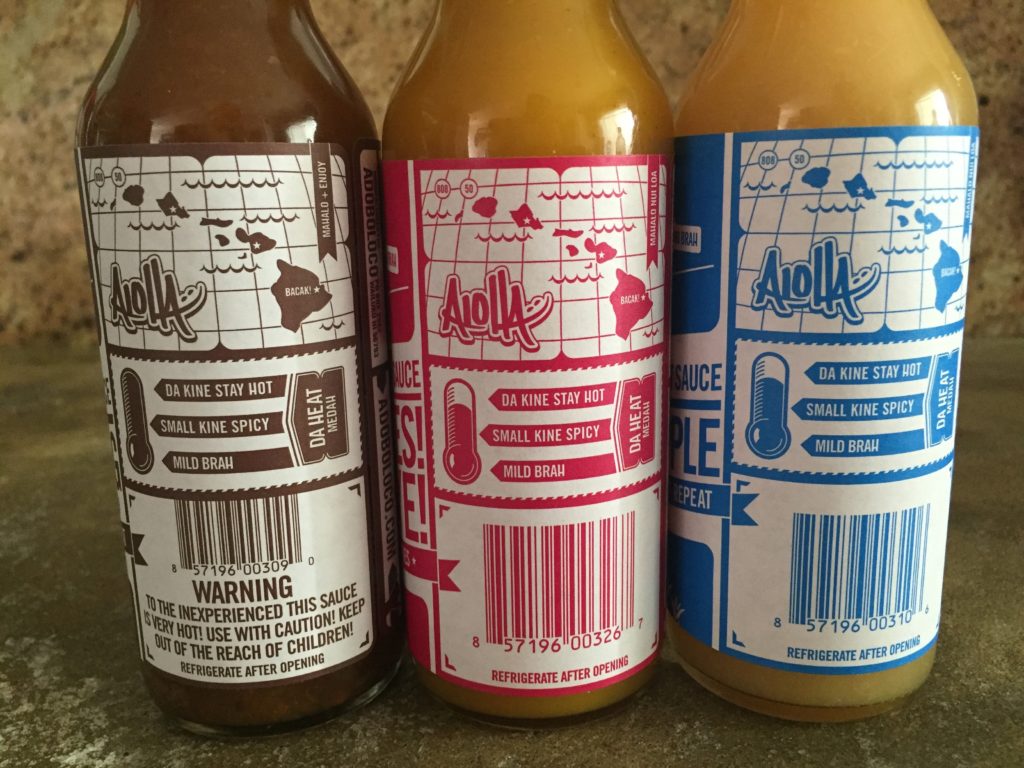 Then I tried the pineapple sauce, and I really enjoyed this one. I would say that this one is hot for the average user but to me it was delicious. There is such a good balance between the habanero peppers, the pineapple, and the apple cider vinegar. I could see me using it with carnitas, Easter Carlona BBQ and well basically anything with pork. Somehow I feel that pineapple and pork are a match made in heaven.
And last but not least I had the Hamajang. This was my favorite one. This one is definitely on the hotter and very spicy side. When I read on the label that it had ghost peppers, it made me so happy. The Hamajang has a complex smokey flavor, and I could pour this baby on nearly everything: eggs, popcorn, steak, pork, fish, etc. The sky is the limit!!
Adoboloco is a hot sauce company that is 100% made in the Hawaii, that supports clean labeling and that also partners with small local farms to source some of the ingredients for their delicious sauces. Mahalo Nui Loa!