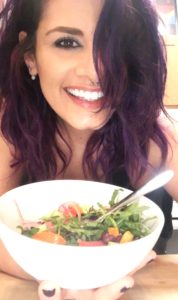 You ever have those moments when you are starving, want something quick and you really want it to be healthy? That is me. all.the.time. I know you know what I'm talking about.
Enter this refreshing, zingy salad. I honestly eat this more times than I like to admit. I usually always have the ingredients on hand, it takes like 5 minutes to make, it keeps me full and its even boyfriend approved. So with out further ado…
Zingy Spring Salad
(Ingredients from Trader Joe's)
 A handful of arugula
1/2 of a cucumber
1/2 of a tomato
1/2 of a bell pepper
1/4 red onion, thinly sliced
1 can black beans, drained and rinsed well 
2 tbs white wine vinegar
1 tbs extra virgin olive oil
Salt, pepper, garlic powder to taste
Chop all the veggies up and prep the beans.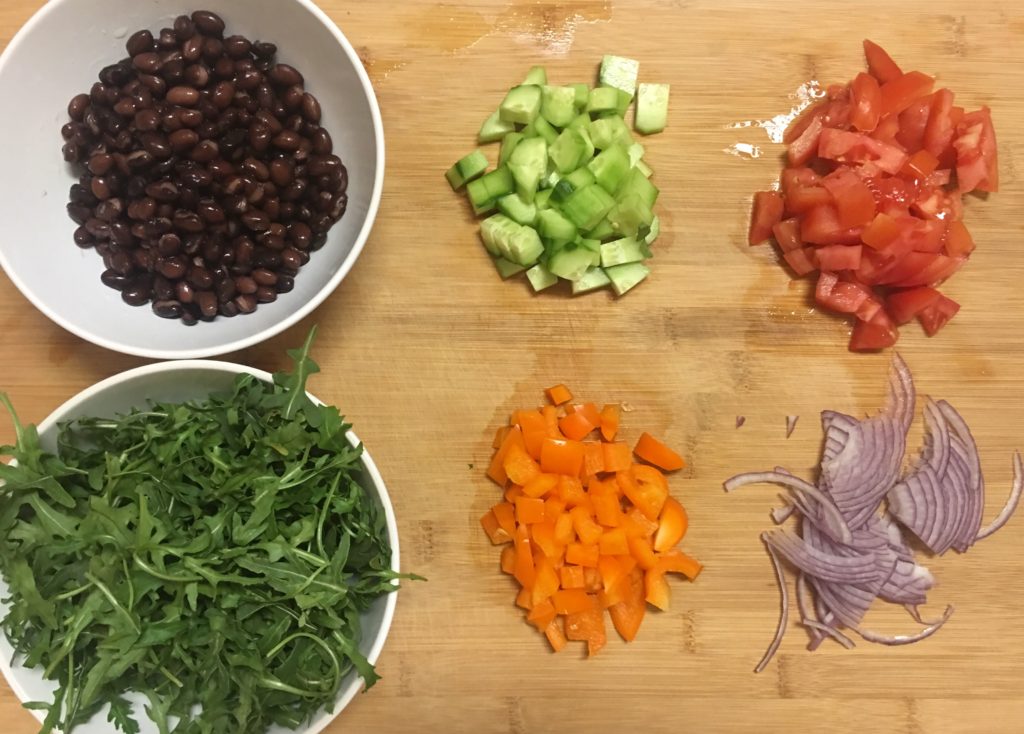 Place all the chopped veggies in a big bowl. Season with salt, pepper, garlic powder. Then drizzle with white wine vinegar and olive oil. Mix together.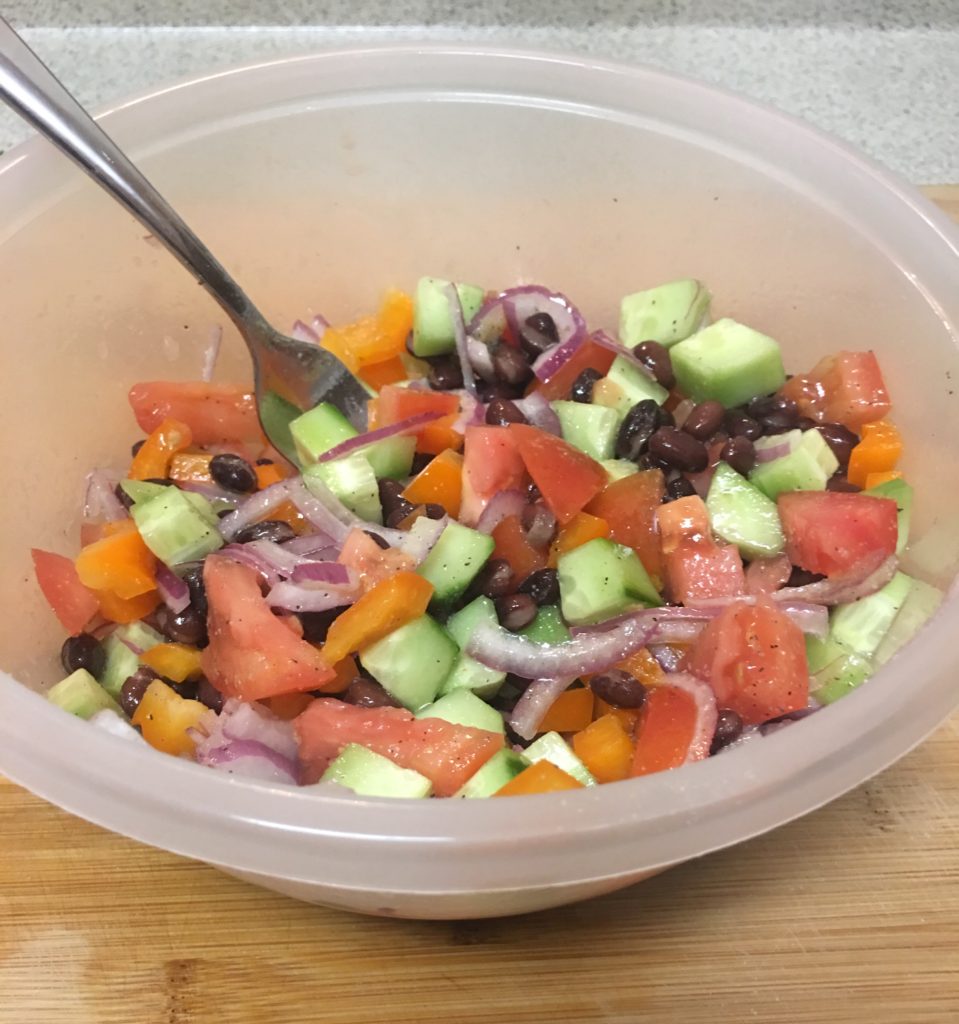 Divide arugula into bowls (this is great as an entree salad or as a side to serve along any main dish). Take your chopped veggie mixture and place on top of arugula and serve.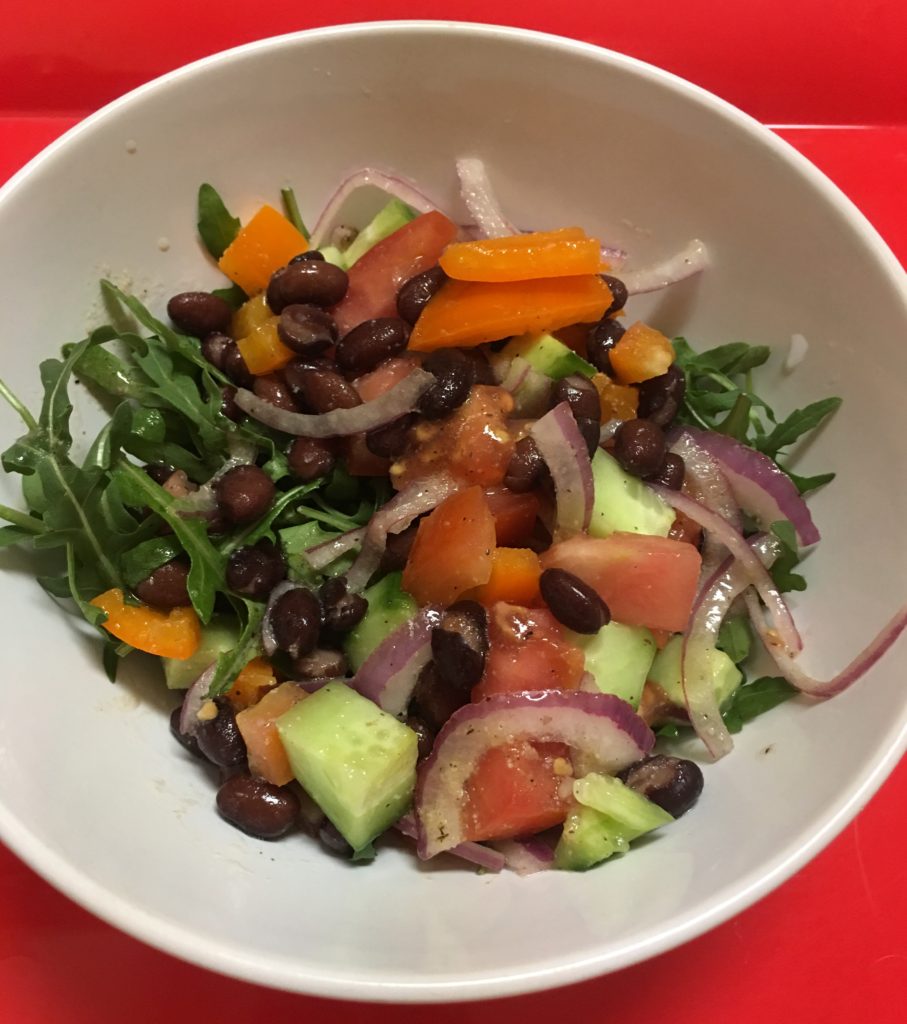 Thats it. Super easy and really delicious. The other really great thing about this salad besides the fact that it makes a great #meatlessmonday dish is the beans. I've had it with garbanzo beans and kidney beans which are both excellent substitutions. IF you're feeling real fancy add some avocado. Yummo!
Enjoy!