I have been rethinking my whole foodie life recently. I realized I was spending too much on food and I wasn't thinking about what was best for my body either. So, I've started making changes to my plan. I've got a few changes lined up and I'm even going to look into the american express preferred credit card but something I introduced straight away was a healthier meal plan. I have been trying out this whole no processed carbs thing for awhile now and I actually really love how it makes me feel. However I am only human and the noodle craving has hit me hard. Like really hard. I want all the noodles and I was especially craving pad thai. Obviously pad thai is not on my meal plan. I know what you're thinking, "But Summer you love zoodles. You are always telling us they are an awesome substitute for noodles. Why don't you just use those?" You guys are right, I do say that and I mean it. They are an awesome substitute for noodles but I need in this moment something more. I need the firmness of a perfectly cooked al dente noodle.
I knew that my craving for noodles was not going to go away so the search for something that would fit into my meal plan was on. I wandered the aisles of the local grocery store and in the refrigerated section with all the tofu and other faux things I saw it… Kelp Noodles. Now I have been seeing the mention of these magical noodles online and a few of the health food influencers I follow have mentioned them as well. I'vd just never gotten around to trying them. I heard they were a little crunchy (that will give me my al dente fix) and pretty much took on whatever flavor you wanted them to. I grabbed them and threw them into my basket. I felt pretty confident this was going to curb my craving.
Once I got home I was excited to try my newly procured kelp noodles. I still really wanted pad thai so I rummaged around my kitchen to see what I could come up with. I think the following is a good start to a healthy take on pad thai. I will give a few disclaimers along the way as I think there can definitely be some adjustments made to the recipe but I used what I had and it still turned out pretty awesome. So without further ado… here is my healthy take on pad thai.
*per usual all measurements are eye balled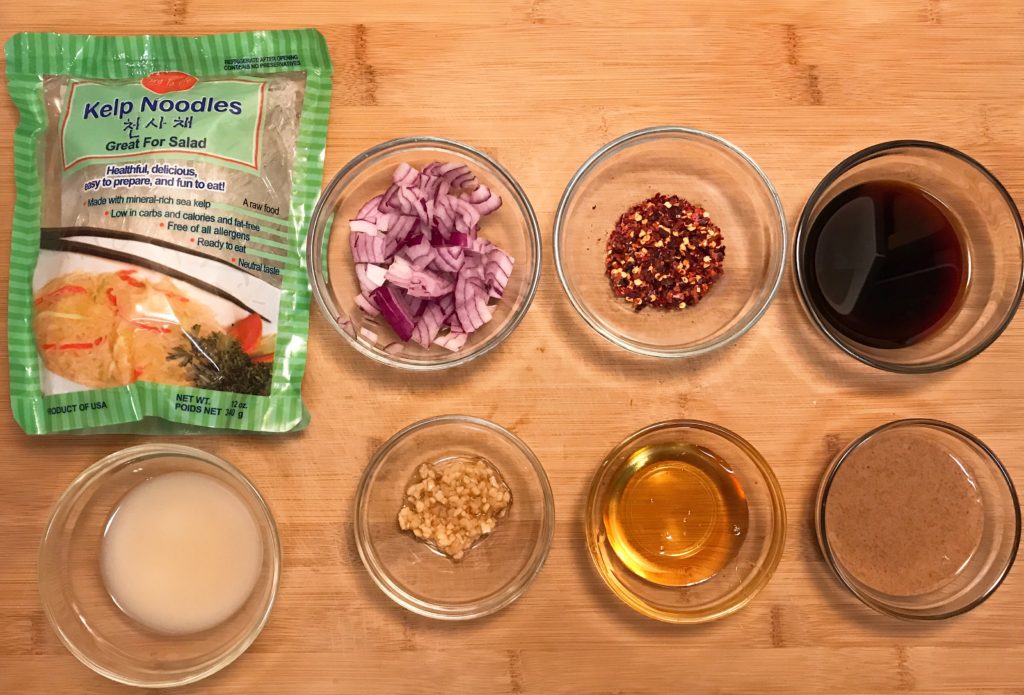 Kelp Noodle Pad Thai
1 package of raw kelp noodles
3ish tablespoons of raw almond butter
Juice of one lemon (I think lime would be better but I didn't have one)
1/4 cup of coconut aminos (I think this was a little thin so next I want to try it with tamari)
2ish tablespoons of honey (maple syrup would be a great substitute as well and also make this vegan)
1/2 an onion (I used red cause thats what I had)
A couple of generous pinches of chili flakes (I like things spicy)
2 cloves of garlic
and for garnish I used sesame seeds and cilantro. If i had green onions I would of used those too.
Before you start on the sauce soak your kelp noodles in warm water for about ten minutes. this softens them just a bit.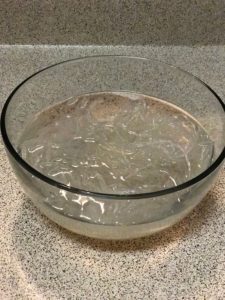 Now onto the sauce:
Place all of the ingredients except for the garnish into a food processor and blend.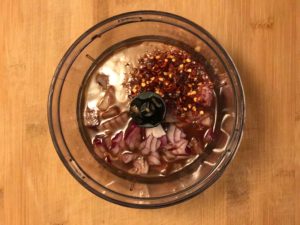 Rinse your noodles and gently toss them with the sauce.
Place noodles in bowl and top with garnish and serve. Thats it. Super easy and pretty dang tasty.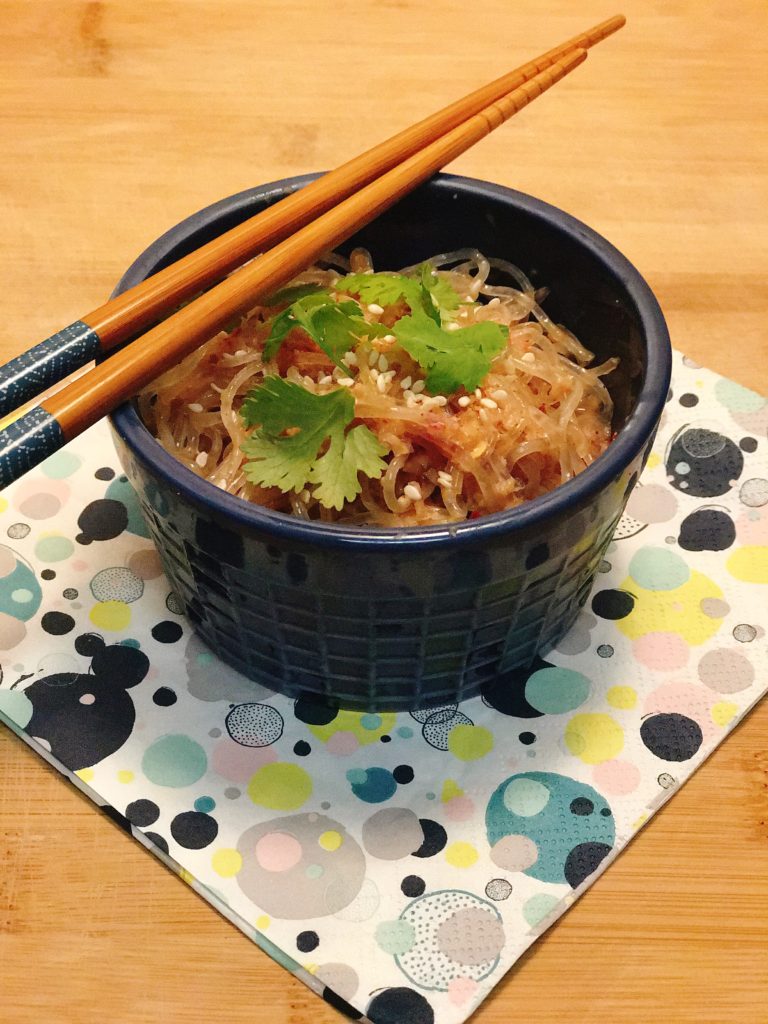 I also want to mention that I think these noodles are awesome! They would be great with pesto, in a pho recipe or pretty much anything you want a noodle with.
Don't forget to let us know if you make this and what you added to your healthy pad thai. Don't forget to tag us on Instagram: @girlsonfoodblog and @Summerhairabedian
Enjoy!