Scent is inextricably linked to the acts of cooking and eating. My nose tells me when the onions are getting ready to caramelize and it warns me that if I don't take that skillet off the heat, right this second, the pecans will be beyond toasted. As a child I would rub vanilla extract behind my ears for "perfume." These days you can even get hormone infused scents like the ones from True Pheromones, which are attractive to the opposite sex, affordable and aren't hard to get.
Recently, I decided to experiment with DIY solid perfume. I wanted to capture some of my favorite food scents into wearable form! I asked Julianne what she thought a "signature scent" might be for Girls on Food. She suggested notes of juicy blackberry, warm and spicy Kentucky bourbon with a whisper of freshly-ground coffee…it was spot on.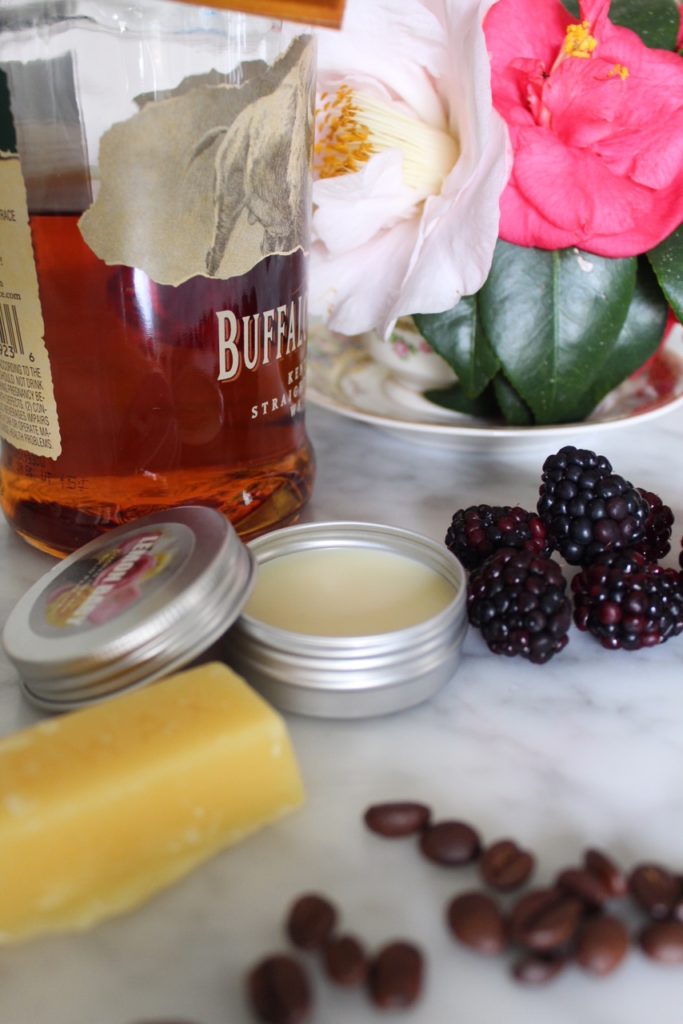 I've created combinations like Madagascar vanilla and bourbon (a classic and delicious pairing) fig, grapefruit and rhubarb. Want to make your own? All you need is some beeswax pastilles or bars, a carrier oil (I used sweet almond oil), essential oils of your choice and some tins. Before I settled on these tins, I recycled mint tins. I've also ordered some vintage lockets from eBay and filled them with a few teaspoons of perfume. Instant wearable perfume in a variety of ways. It's up to you! Get creative. I even ordered some cute sticker labels! If you want to take a look at some of the best essential oil perfume on the market, you may want to go on over to essentialapothecaryshop.com to see which smell suits you better, so you can gauge what smell you are aiming for.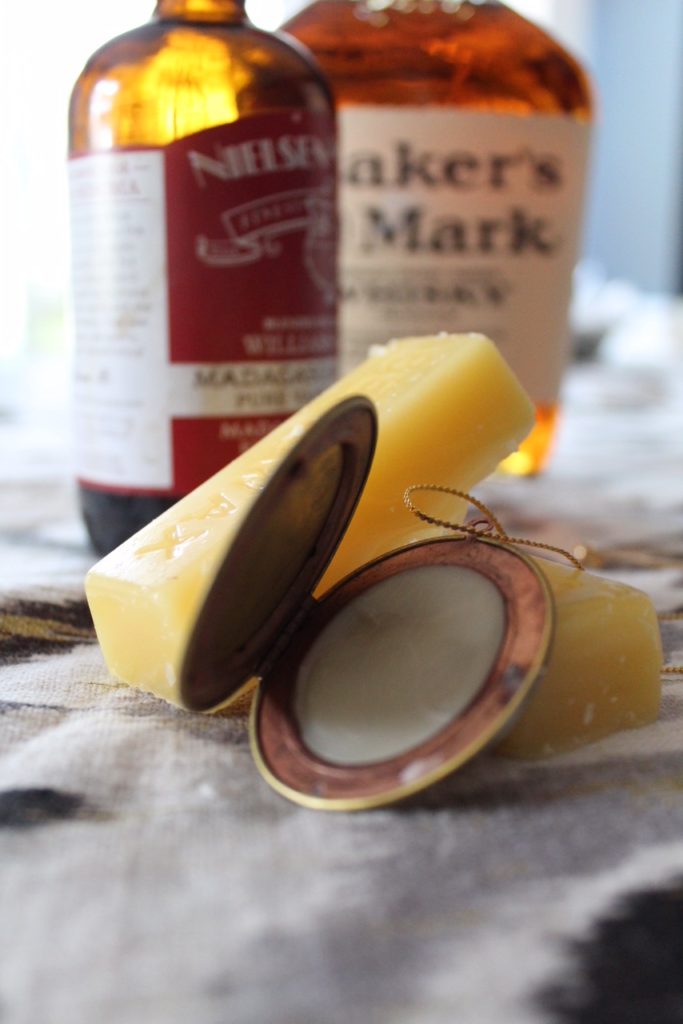 It sounds complicated, but it's really not. To make the base, you melt the beeswax and almond oil together over a double boiler (I use a glass bowl set over a saucepan), take it off the heat, add drops of essential oils and pour it into the container of your choice.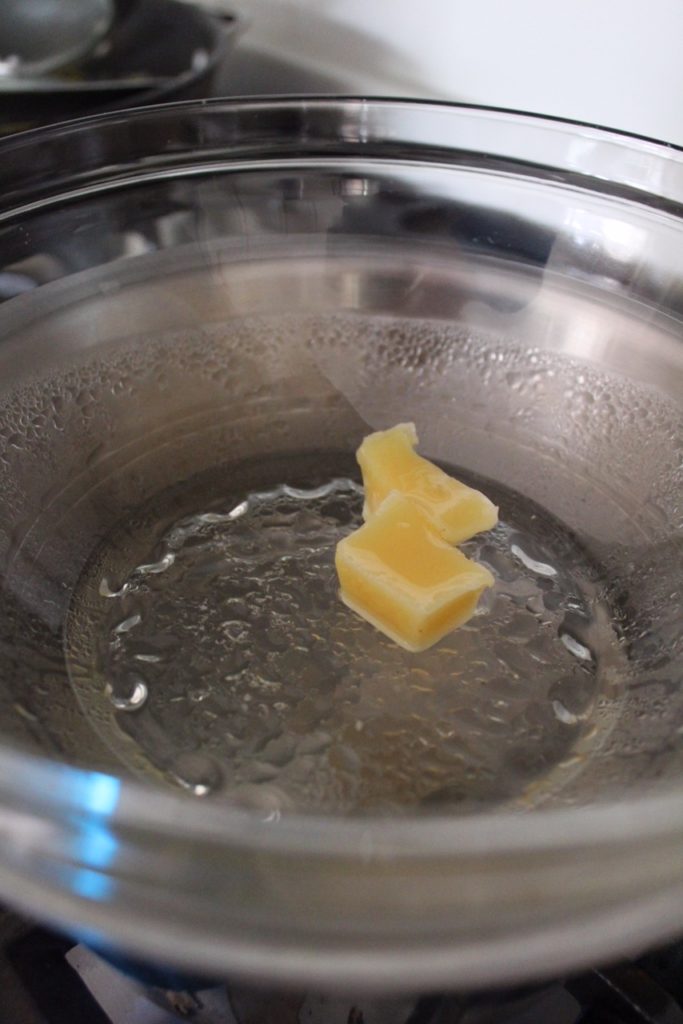 The Girls on Food blend is sweet and fruity without being overpowering. The Kentucky bourbon and coffee are warm, earthy, and spicy. Read on for the recipe and create your own signature scent.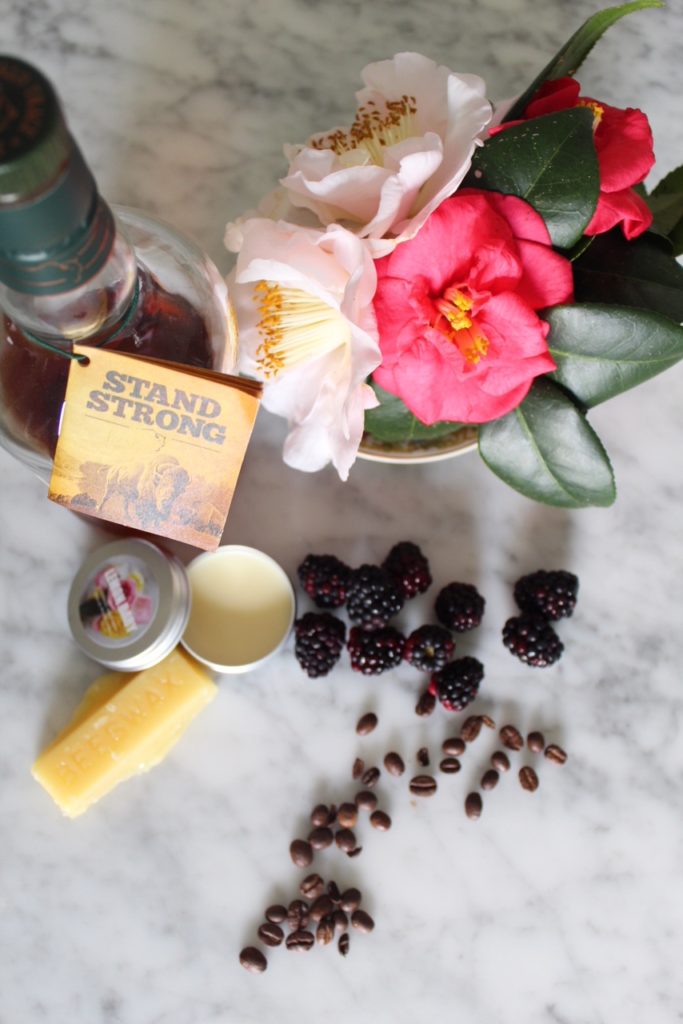 DIY Solid Perfume
Ingredients
1/2

ounce

beeswax

(

one half of a 1-ounce bar)

2

tablespoons

sweet almond oil

50-60

drops essential oils of your choice

tins of your choice
Instructions
Melt beeswax and almond oil together in a glass bowl set over a saucepan of simmering water.
When wax is totally melted, remove the bowl from the heat.
Stir in your essential oils.
Carefully pour into tins.
Put tops on the tins quickly and carefully, without disturbing the mixture.
Let perfume set for 10 minutes or until it is solid.