Toasty
2760 Octavia St. San Francisco, CA 94123
What would you do for good food?
Stand in excessively long lines (ahem, Madrid and Street XO)? Wake up at all hours of the night to secure reservations (how else can I secure some of the most coveted reservations) Fly thousands of miles in search of the prettiest bite?
If you've been following me for any length of time, you know that I will not let any obstacle get in my way of an epic meal and in fact, I'm guilty of all three.
A couple of weeks ago, I flew to San Francisco to visit my very best friend. This girl has been my ride or die and partner in dine since college. So, it goes without saying that every time I visit, I send her a list of potential eateries that I'd like to check out. Knowing that we won't knock out a fraction of them, I note which ones are an absolute must. On this last trip, there were only three places that were non-negotiable, Toasty, being one of them.
How does a girl from Nashville come across an avocado toast bar in San Francisco? Well, that's simple. Instagram. A fellow food blogger highlighted Toasty on their feed and I was awestruck. I had no idea that toast could be so pretty.
After a four hour flight and one heck of an intense parallel parking job, we arrived at Toasty.
Toasty, which opened in October 2017, is the first ever avocado toast bar in San Francisco. Owner Sofia Pinzón, who arrived by way of Medellín, Colombia, decided to turn her love of all things avocado into a business that would attract people from across the globe. Realizing that people eat with their eyes, Pinzón created these masterpieces topped with edible flowers that are almost too pretty to eat. Almost…
Toasty, located in the Cow Hollow neighborhood, is staffed by only eight individuals.  Seating is rather limited with only bar seating available on the inside and three quaint tables located outside the restaurant facade. If you want to grab a place to perch, I'd recommend going early or during an off time, even though I think Toasty has a line out the door on any given day.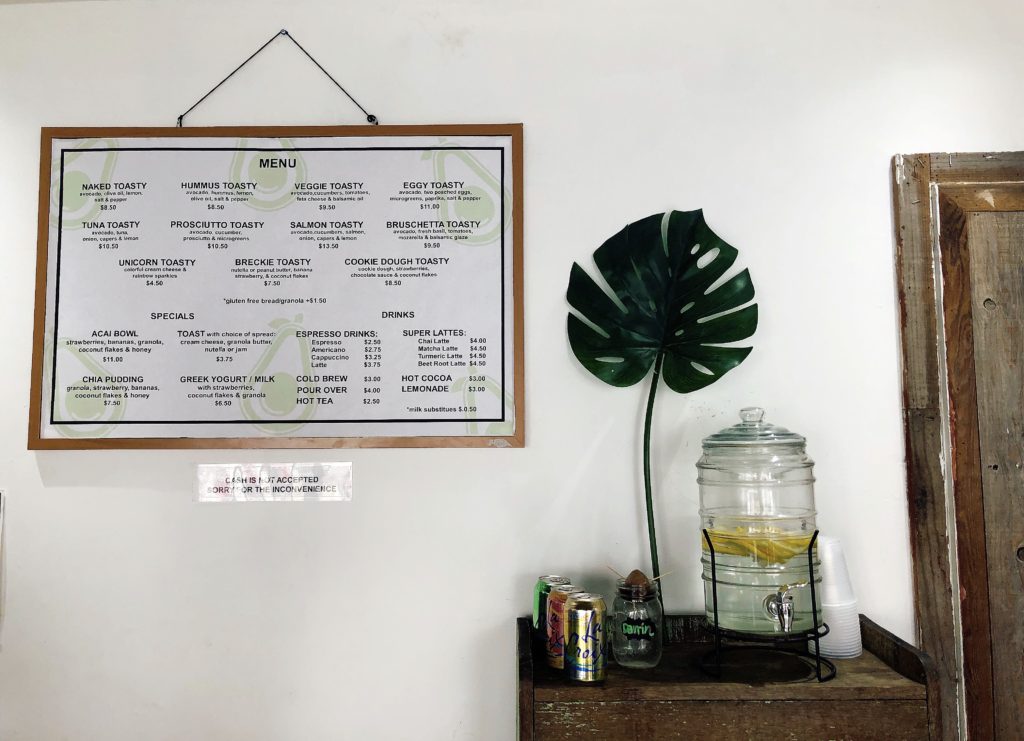 Restraint. The first word that comes to mind when I walked through the doors of Toasty. I wanted one of everything on the menu. Remember, I've been stalking this eatery for quite some time and that, paired with a voracious appetite can be quite dangerous. After my partner in dine talked some sense into me, we ordered.
Seeing as we just finished caffeinating, we opted for healthier beverage choices: Beet Root and Turmeric lattes. I'm not going to lie, I've never had a Beet Root Latte in my life, but it, like all the toasts, was too pretty to pass up.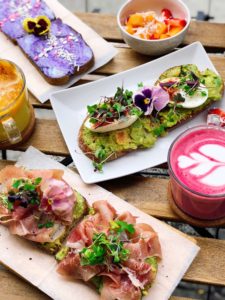 After five or ten minutes passed, our collection of toasts arrived at our table. Collection is the appropriate word because our selections literally consumed our table and we had nowhere else to go. Thank goodness we planned accordingly and snagged a table.
My partner in dine and I decided that the Eggy and Prosciutto toasts were a must but alas, my inner child wanted the Unicorn toast as well.  Who can say no to colorful cream cheese and sprinkles?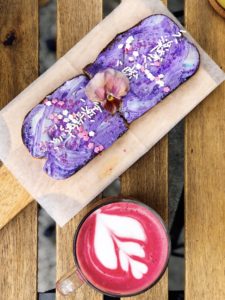 I have to admit, we both paused with hesitation. These toasts were indeed to pretty to eat. But let's be honest, that only stopped us for a minute. We each started with a slice of a different toast. I started with the Eggy, she started with the Prosciutto. Once we devoured this goodness, we exchanged notes and then wooden cutting boards.
Despite the fact that we ordered the Unicorn toast for photos only, I couldn't resist nibbling on that colored cream cheese goodness. Surprisingly, it wasn't as sweet as I anticipated.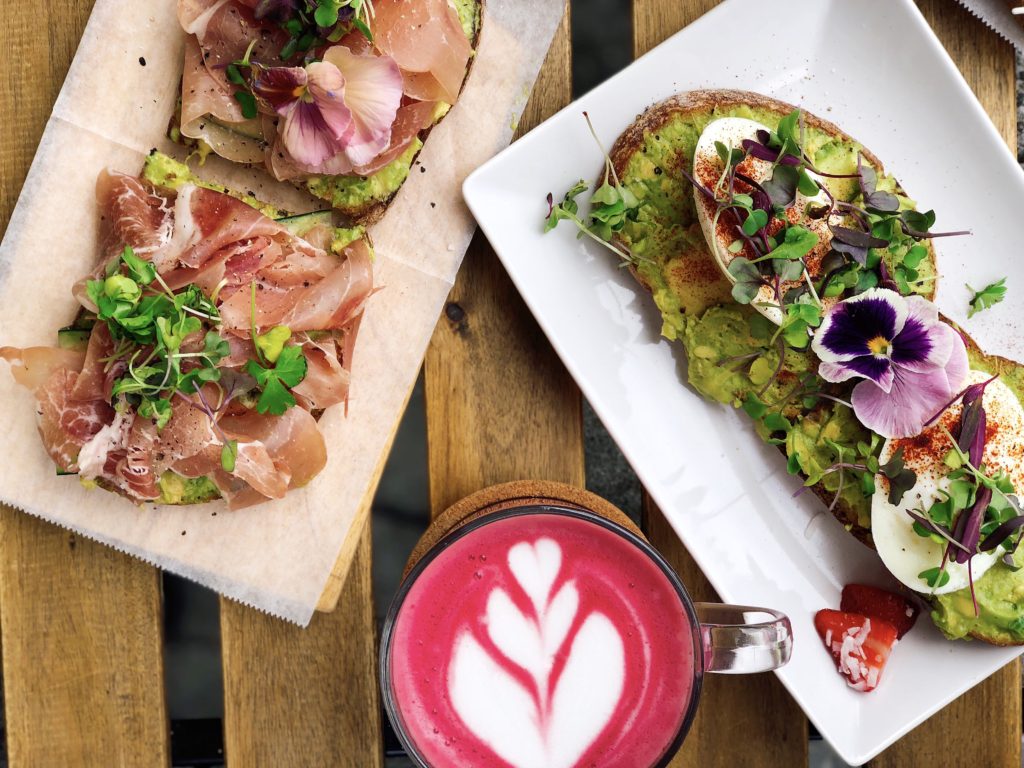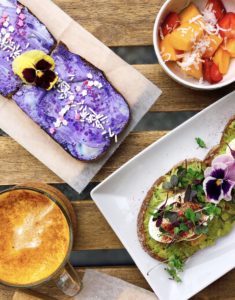 For those who aren't avocado enthusiasts (which I can't even wrap my head around), Toasty offers açaí bowls and chia pudding.
Toasty's menu changes every six months or so. Sofia has a few upcoming creations that are sure to be both beautiful and delicious. I may or may not have heard rumblings of beet and hummus toast? Perhaps something with arugula? Without a doubt, you know it will be photo worthy!
If you find yourself in San Francisco and find a place to park, head directly to Toasty for an unforgettable avocado toast experience.