When I think of Pinot Noir, I can't help but think of the pivotal scene in the 2004 film Sideways as seen below. Paul Giamatti's performance in this scene epitomizes how romantic one can get when talking about this extraordinary red wine.
Although sipping on a beautiful bottle of Pinot Noir is fantastic itself, with National Pinot Noir Day coming up here on Saturday, August 18th, I wanted to try something on the unconventional side with our friends at Winc.
Since Winc's most popular Pinot Noir, Folly of the Beast, is coined after the famous Moby Dick quote "For there is no folly of the beast of the earth that is not infinitely outdone by the madness of men," I wanted to play around with the idea of pairing it with one of the tastiest beasts of the sea- lobster!
Pinot Noir cultivates in cooler climates, especially around the west coast, I got inspiration for this Folly of the Beast pairing from my idea of a perfect whale watching barbecue. Note: sand and sea are not required for this pairing.
Take $25 off of your first purchase with Winc courtesy of Girls on Food.
Some of you out there may be scratching your head, wondering how a Pinot Noir would pair with anything seafood related. Lighter bodied reds, like this Pinot Noir, pair well with grilled fish and crustaceans, due to the smokiness from the barbecue process, which plays with the notes of spice from the oak aging process.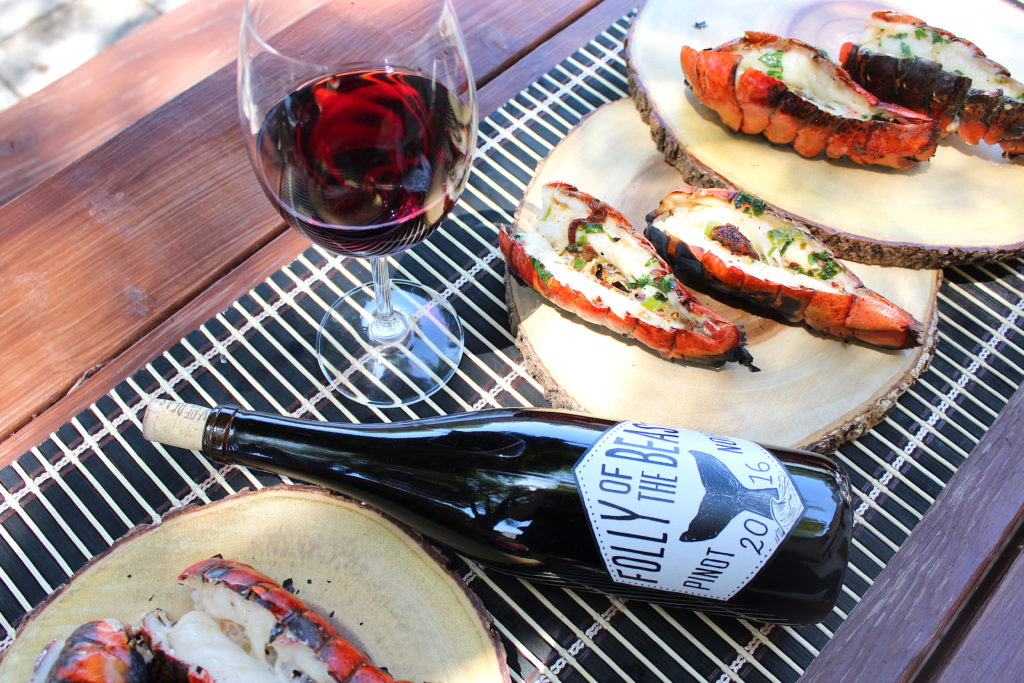 In addition to my instructions for barbecuing lobster, I have also included 2 different butters to either spoon on while you're cooking, or to keep handy on the side to dip the meat in. Both butters will pair with the Folly of the Beast Pinot Noir as well.
Barbecued Lobster Tail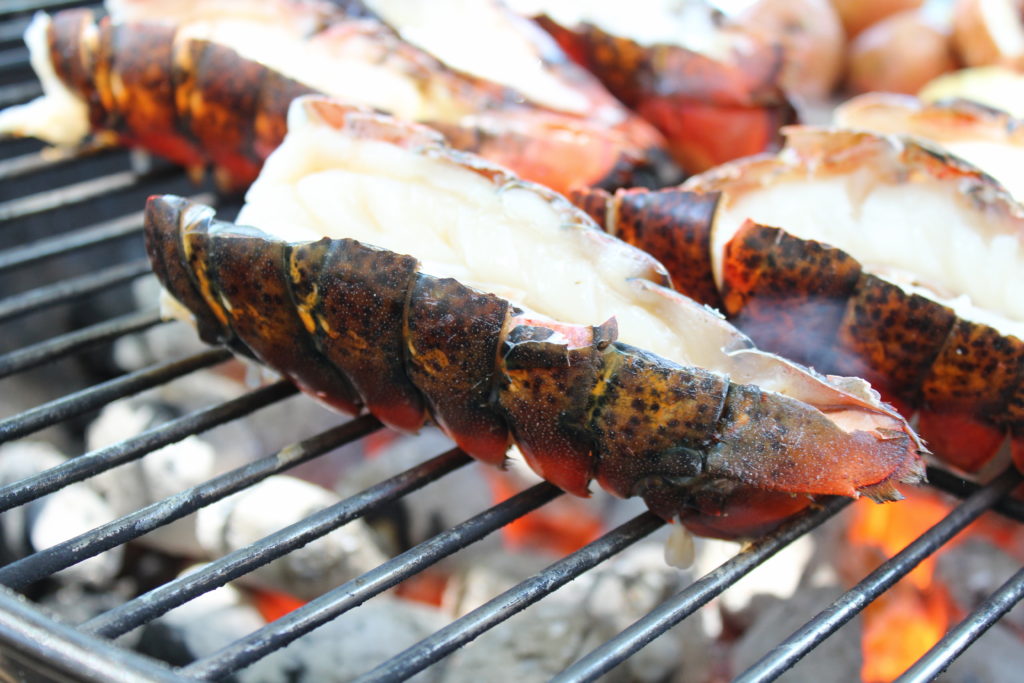 Purchase lobster tails from any market that follows safety and HACCP regulations. My local butcher butterflies the lobster for me, but if you're not able to have them do it, cut the shell with a pair of kitchen shears.
Heat barbecue grill to a medium-high heat.
Open the lobster and grill directly onto heat for 5 minutes each, flesh side up. I basted each lobster meat with one of the 2 different butters below.
Remove from heat and pair with roasted potatoes, dipping butters from below and a bottle of Folly of the Beast.
For the butter recipes below, combine specified melted butters with the ingredients and mix. Easy!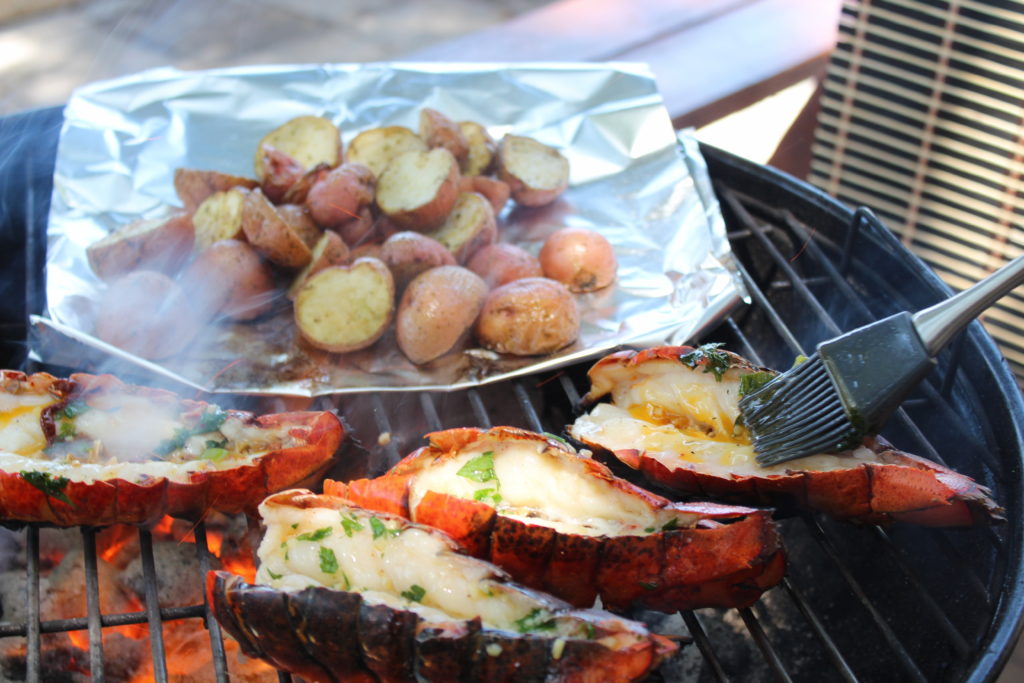 Classic Lobster Butter
1 cup of salted butter
2 tbsp of minced garlic
2 tbsp finely chopped Italian parsley
Zest of lemon
Salt and pepper to taste
 Smokey Lobster Butter
1 cup of salted butter
1 tbsp of olive oil
2 tbsp canned chipotle chiles en adobo, seeded and thinly sliced
1/2 tbsp of minced garlic
1 tbsp finely chopped green onion
1 tbsp finely chopped cilantro
Zest of lime
Salt and Pepper to taste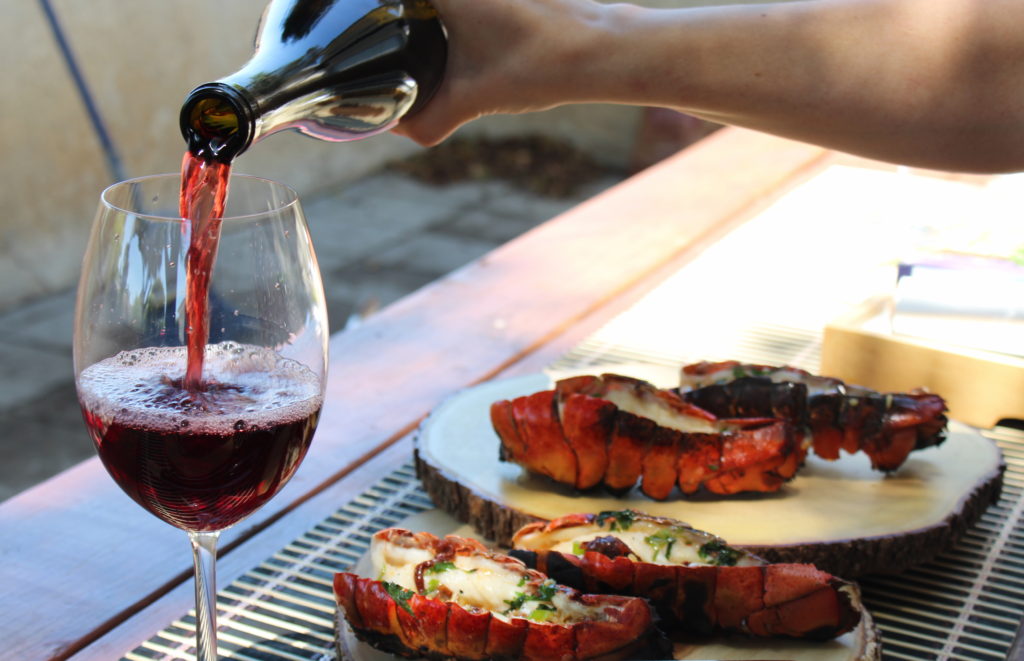 One of the many things we love about this wine club is the mix in selection. Winc offers a variety of higher and lower priced bottles of wine and none of them skim on quality. Lobster may be a pricer crustacean, but a bottle of Folly of the Beast is only $18 through Winc (and between us, that's less expensive than Whole Foods' price) so you can keep your backyard barbecue party within your budget.
When it comes to pairing foods with your Winc box, think outside the box!
Take $25 off of your first purchase with Winc courtesy of Girls on Food.