The #summerwithwolfgang events by Wolfgang Puck Catering just got bigger and better. I'm not sure how they can top this one, but here's to hoping they give it a shot. This event was held at the legendary Rose Bowl in Pasadena, CA. The stadium was closed for this event and it was surreal to be in such a gigantic stadium without a crowd of people.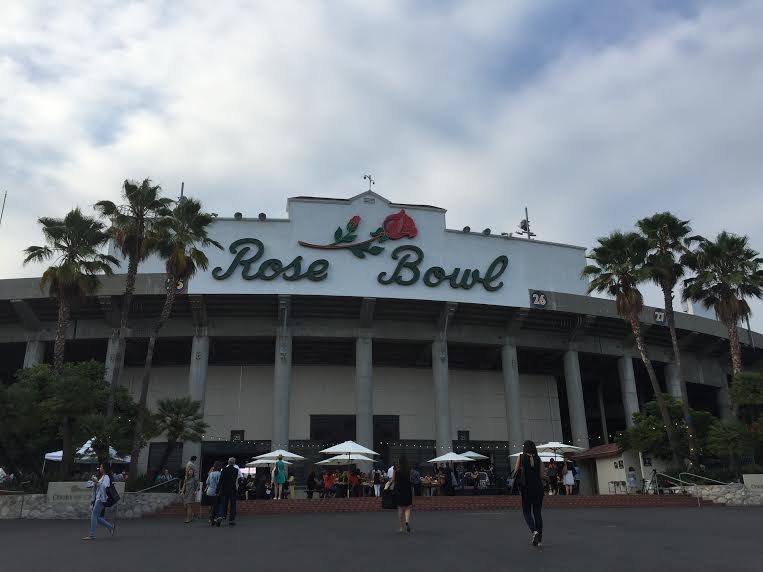 Wolfgang Puck Catering and Legends Hospitality are partnering up to host private events at the Rose Bowl. There were demonstrations of how they would set up a party, including tours of the Rose Bowl, entertainment and the catering. Maybe someday Girls on Food will be so huge, we could host a party here.
Fellow Girl on Food Julieta and I started our tour in the Terry Donohue Pavilion with a couple of refreshing cocktails by The Cocktail Academy.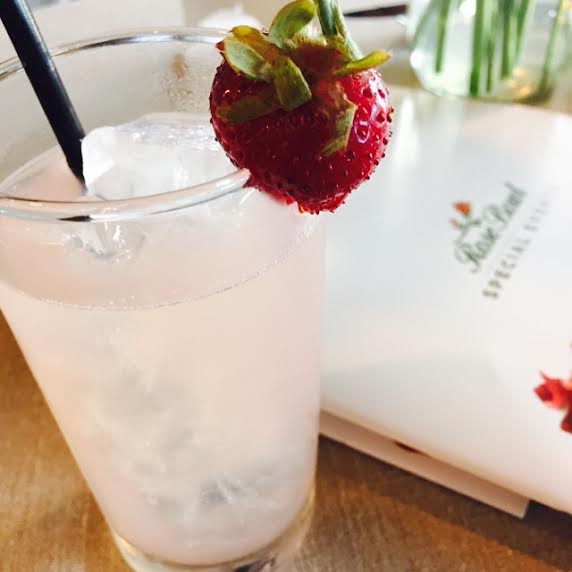 Julieta had the breezy Strawberry Fix with gin, lemon, strawberry and club soda.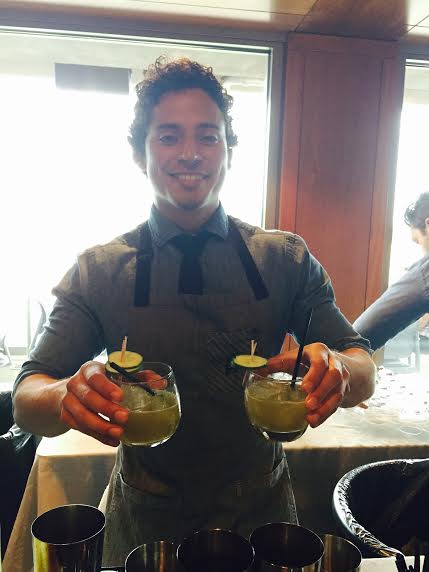 I had the more complex Kentucky Maid with bourbon, lime, cucumber and mint. Both cocktails where perfect for a summer evening watching party guests play games on the field.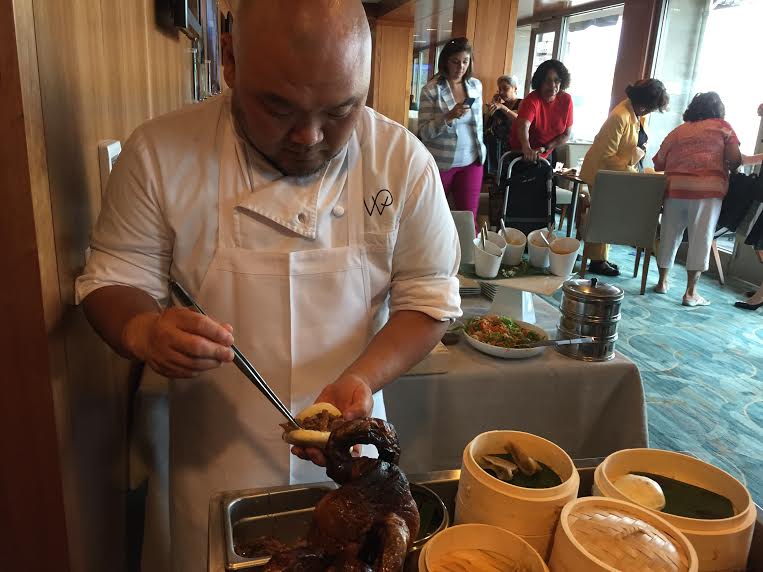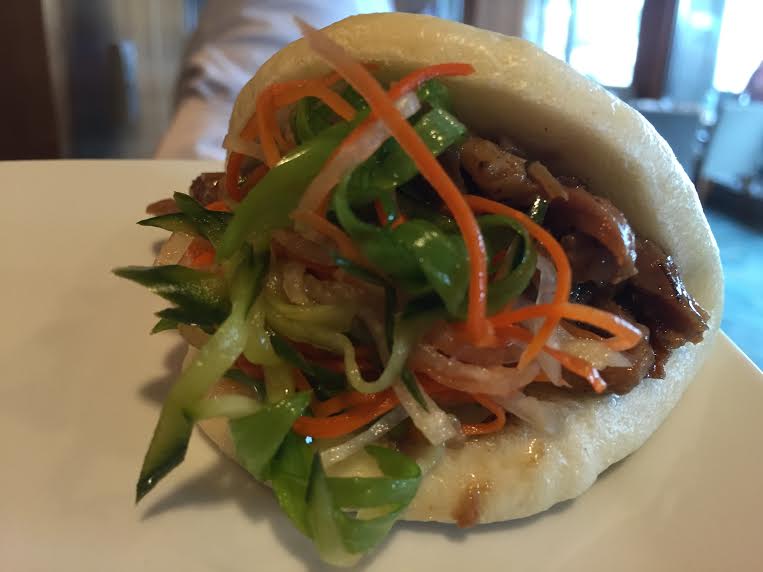 As anticipated, the food was to die for. We started at the dim sum station, which was perfect for Julieta and I, cause we love Chinese food. This station was great because in addition to dim sum already steamed, I was able to get a fresh duck bao bun, which was one of the highlights of the night for me. The servers were also providing all kinds of hors d'oeuvres ranging from comfort food to more sophisticated fare.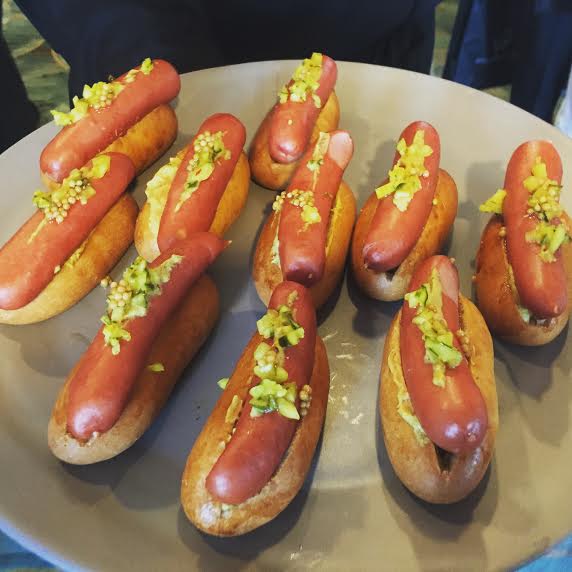 It's not a stadium without hotdogs!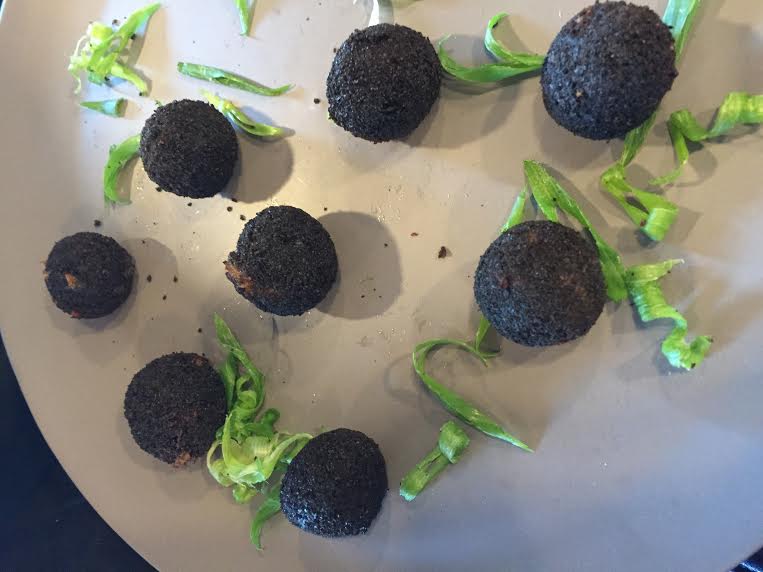 These were chicken potpies encrusted with black truffle breadcrumbs. They're so little and yet so decedent.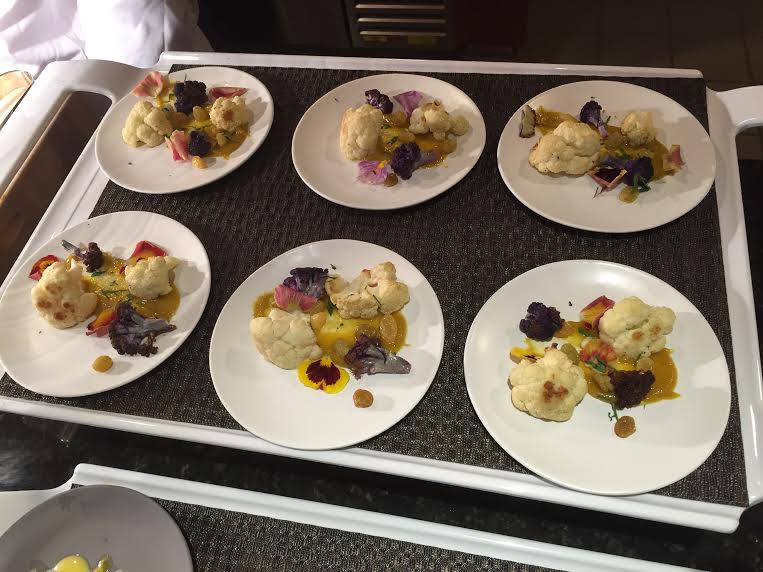 Grilled cauliflower with edible flowers.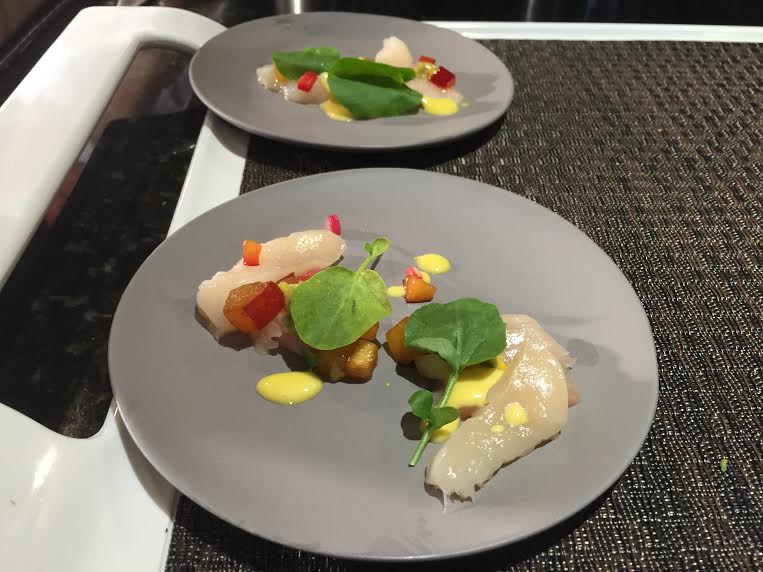 Hamachi sashimi with a peach and pomegranate salsa.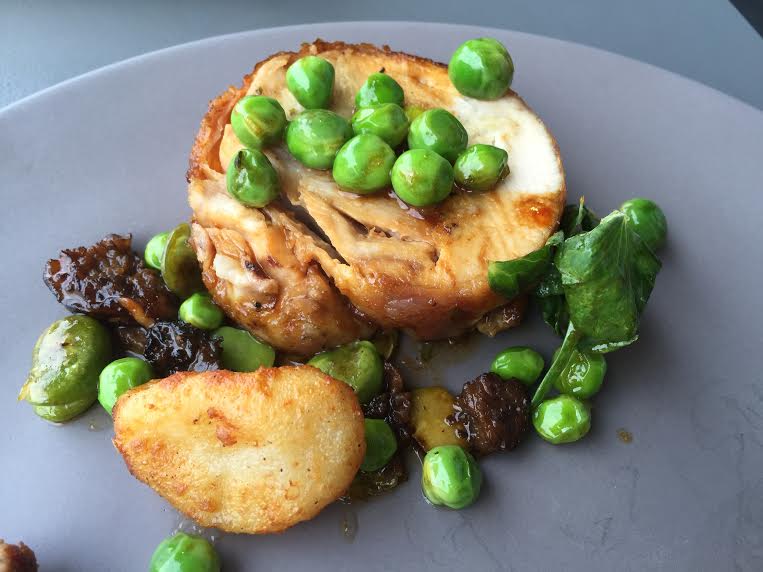 Pork tenderloin with English peas, edamame, mushroom sauce and roasted potato.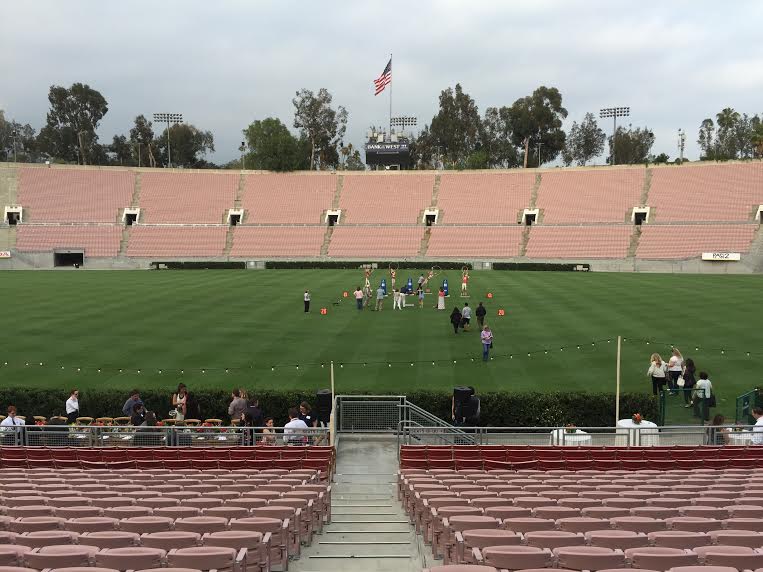 After this indulgence, we wandered down to the Rose Gardens, which had a sample of how their private parties could be arranged.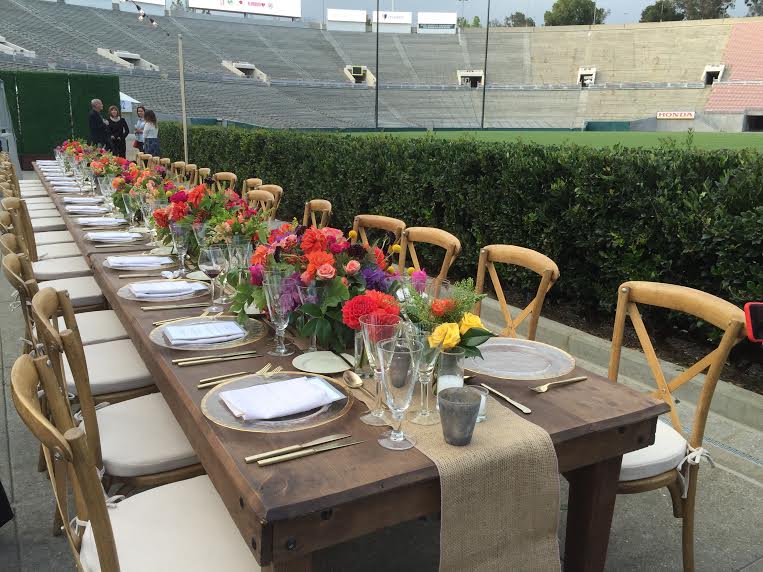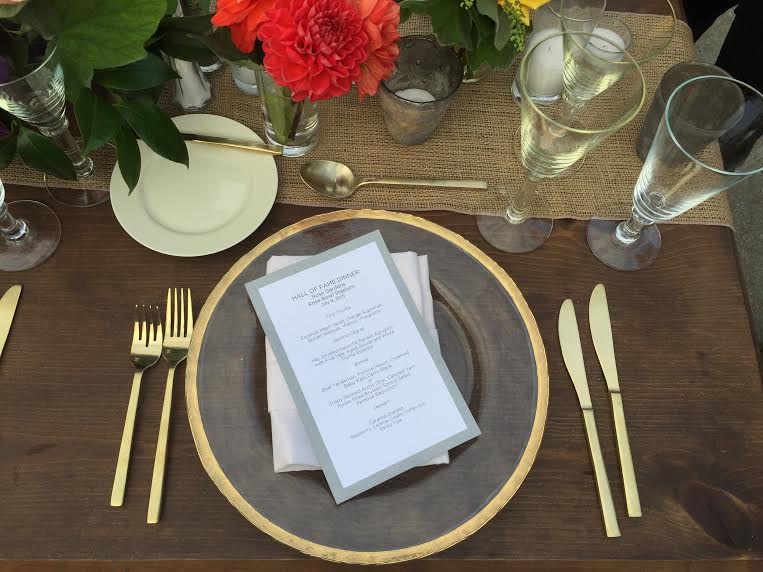 Love this set-up.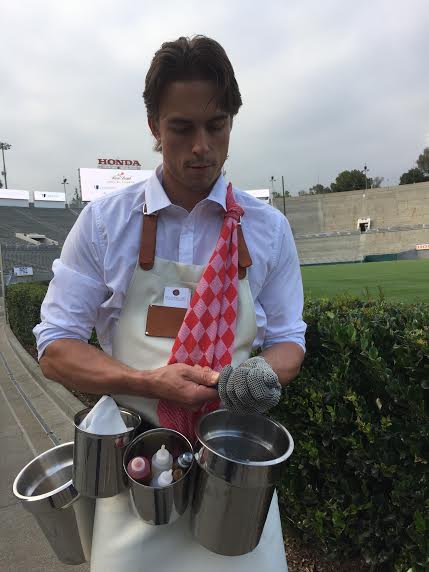 Julieta and I were impressed (for obvious reasons) by the on-site oyster shucker from Oysters XO. Must've been tough for this guy to be serving aphrodisiacs to a bunch of women…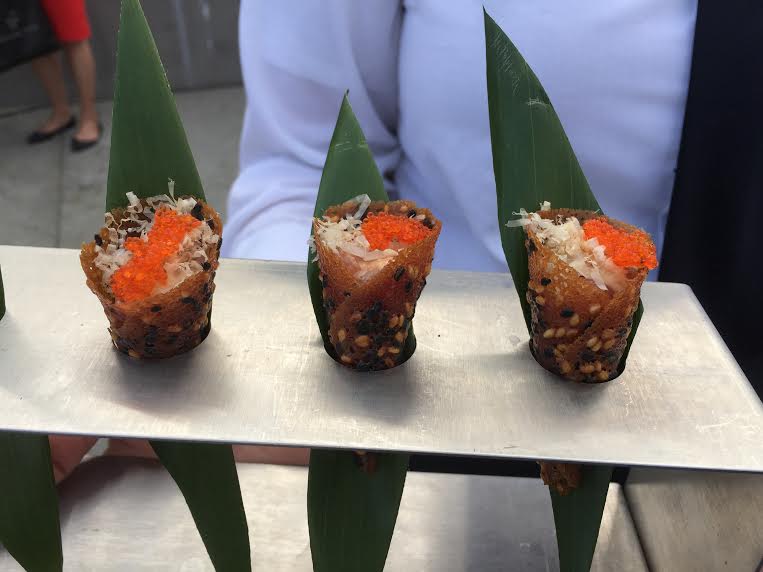 Mini spicy tuna crepes.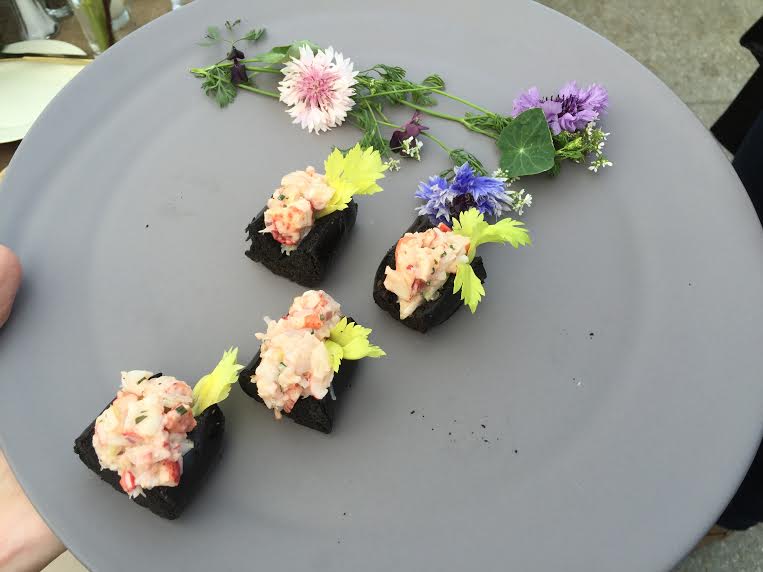 Mini lobster rolls with a squid ink bun.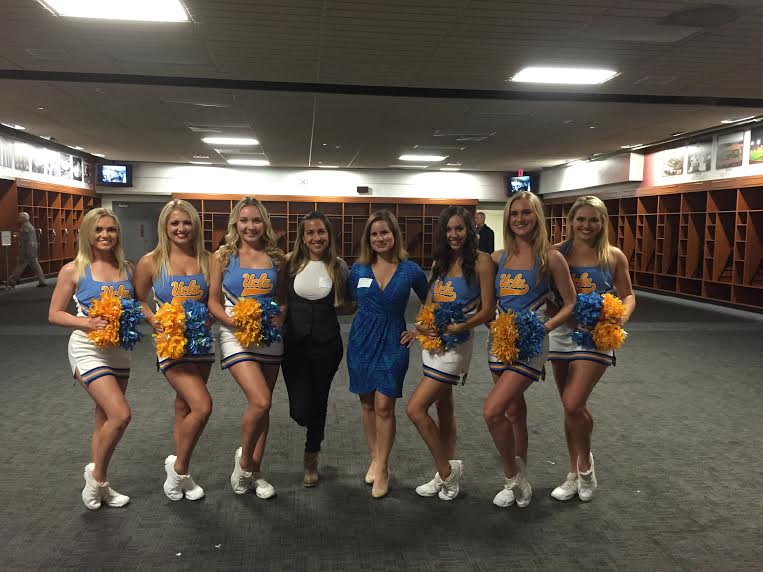 We got a tour of the locker room, which is gigantic. For this event, it was treated as a game room. We played a round of roulette and got to meet the UCLA cheerleaders. But the court of champions is where the summer clambake was happening, so we meandered over.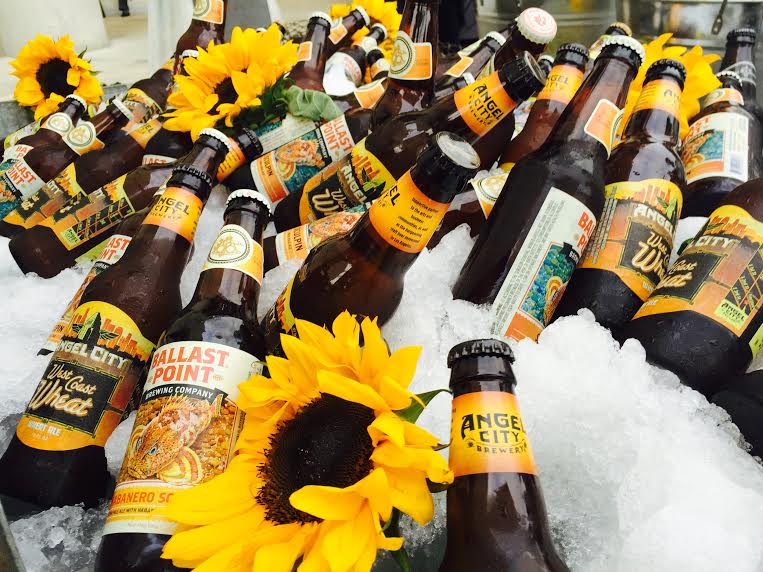 Lots of Angel City Beer.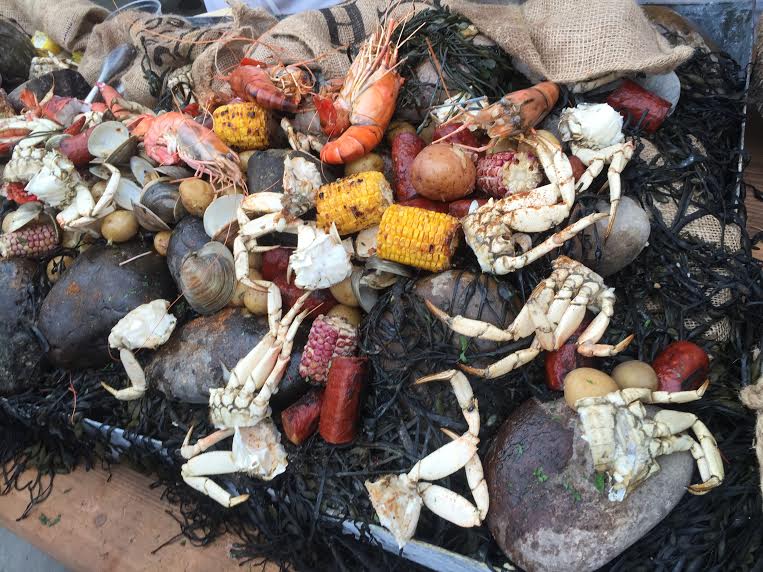 Plenty of crustaceans to share!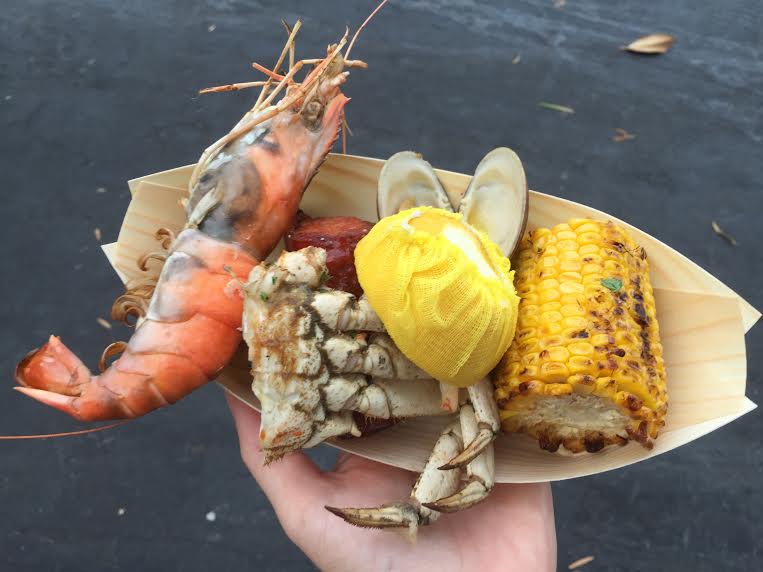 The spread for the clambake was ideal oceanic fare and included clams, crab legs, lobster claw, shrimp (with heads!), spicy pork sausage, potatoes and grilled corn on the cob. Then they top it off with butter and lemon. All the items were so fresh. Julieta especially dug the sausage and my favorite was the lobster claw.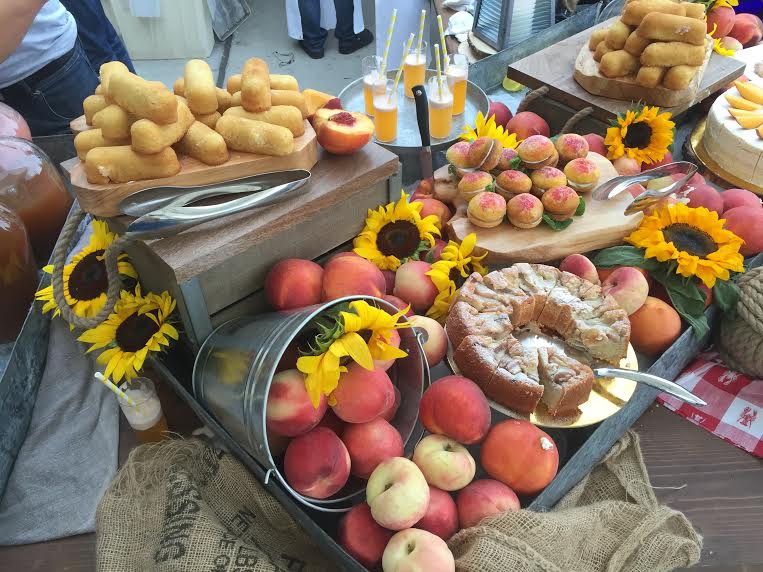 Life's a peach! Every item in the dessert spread had peaches incorporated.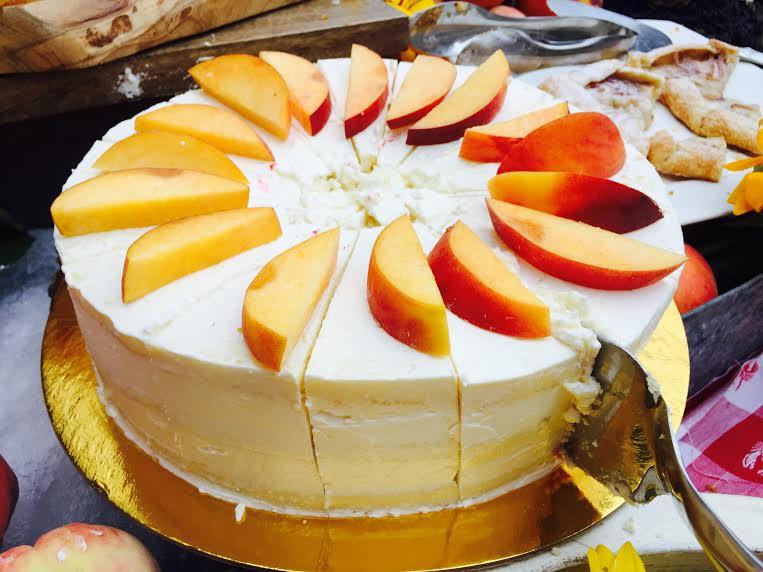 Our favorite dessert was the peach cake. It was topped with fresh sliced peaches and had white peaches layered in with the buttery frosting.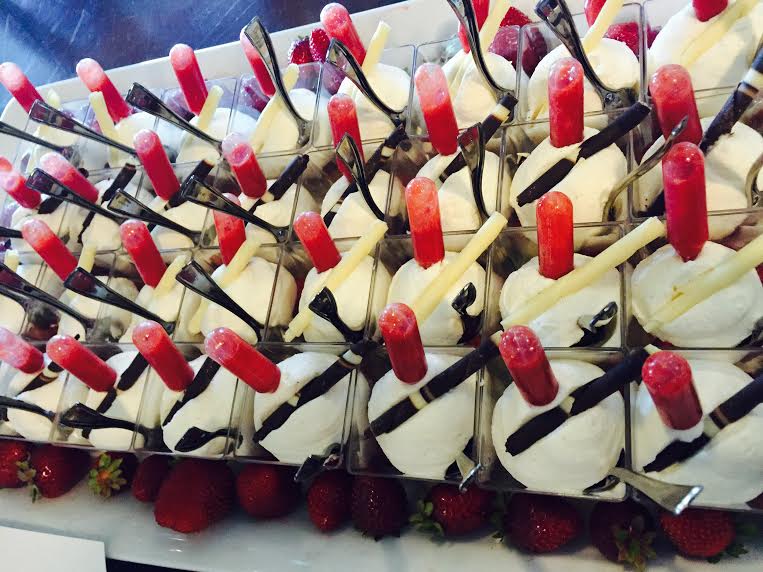 After this, we waddled back up to the Terry Donohue Pavilion for more desserts. We noshed on the angel fruitcake with fresh berries, which had a squirt tube for the sauce.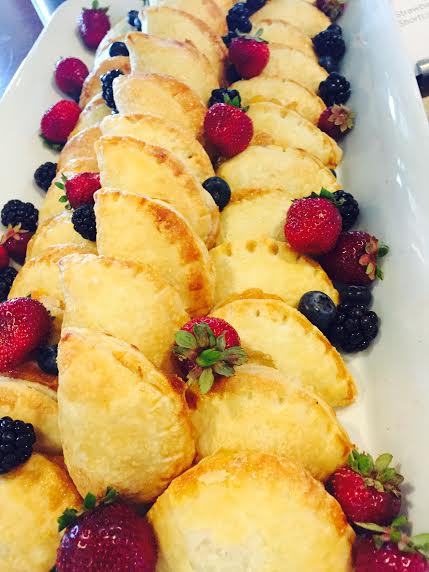 Peach turnovers.
This event embodied summer and we can't wait to see what #summerwithwolfgang is going to pull off next!