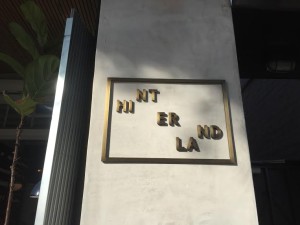 Main Street in Santa Monica is home to more than a handful of the Westside local's favorite restaurants. A few local/family owned spots have had to close, due increasing rents on this street, which makes us sad. Now, there are a few newer spots popping up and since I'm a Girl on Food, I have to a give them a shot.
My mom and my niece were visiting and since my niece, Syd was hoping to see some Hollywood stars, I figured we'd try to scope out Joe Jonas at his new restaurant called Hinterland on Main Street. No luck seeing Joe, sorry, Syd.
Hinterland
2917 Main St.
Santa Monica, CA 90405
http://hinterland.la
I was very impressed by the interior design of Hinterland. It's minimal and has a "California Coastal" feel to it. Hinterland has an open kitchen, but the noise is controlled. Chopping or dishes clanking never interrupted our night. There's no liquor here, it's beer and wine only. I'm okay with that, especially for seafood and other white meats. I started with a glass of sparkling rose, which was beautifully crisp and dry. It paired perfectly with all of my items.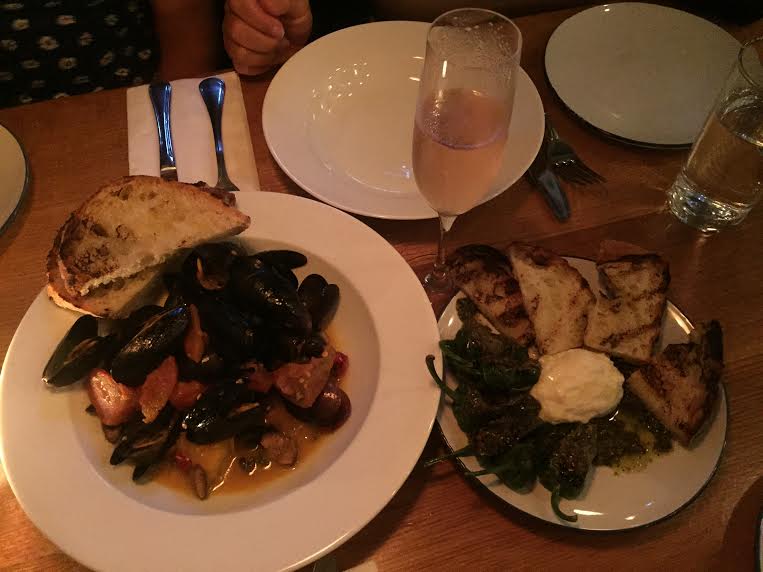 For the appetizers, we noshed on the PEI mussels and a shishito pepper special. The mussels were drenched in a beautiful sauce. However, the shishito peppers were this table's favorite. I love shishito peppers because they vary in spiciness. Some are mild and some can be pretty hot. These roasted peppers came with large dollop of burrata cheese, crostini and a green onion salsa. I hope they add this item to the menu it's just marvelous.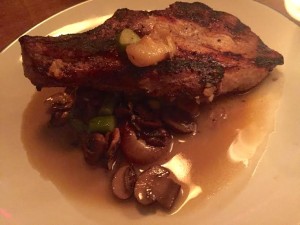 For my entrée I had the country cut Neiman pork chop. It was perfectly grilled and it maintained its juiciness in each bite. I haven't had this good of a pork chop since I lived in Sacramento. This dish totally took me back home.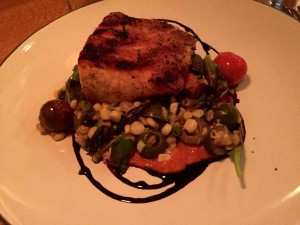 My mom ordered the grilled Scottish salmon, which came with farro and veggies. Although I only got a couple of bites, it was so good I wanted to include it too.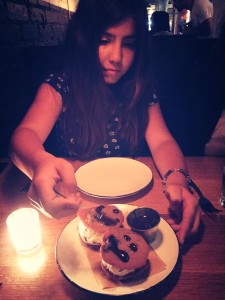 We ordered the ice cream sandwiches for dessert, which Syd loved because it allowed her to get a little creative with the side of hot chocolate sauce. Everything from the food to the service here was impeccable. Can't wait to come back!