Wow. It took an embarrassingly long time for me to get the final part of my trip to Chicago up, but here it is! This post is all about my favorite classic American treat, the cheeseburger, as well as a couple of treats I also savored.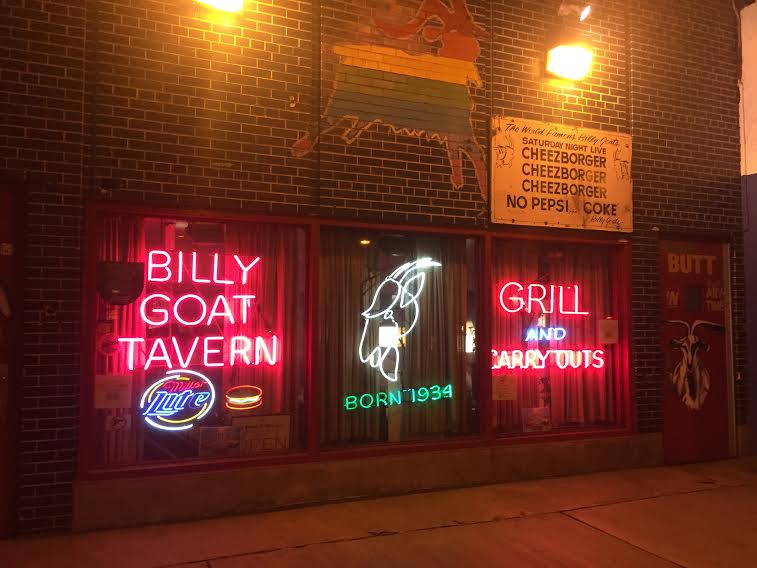 Billy Goat Tavern 
430 N. Michigan Ave at Lower Level, Chicago, IL 60611
http://billygoattavern.com
Lower Whacker Drive is one of those major streets that seems very familiar but you can't quite put your finger on it. Then you realize you recognize the double-decked streets as shooting locations for "The Blues Brothers" and "The Dark Knight." It's also famous because of a certain burger joint that delivers attitude along with a burger. I would be a foodie disgrace if I didn't check out Billy Goat Tavern, a restaurant that inspired a famous SNL sketch, watch the clip here. There's a whole lot of history you can read about here as well. But let's get eating!
I loved that the staff performed as the SNL characters for us. It's not a "cheeseburger" I ordered, it's a "cheezeborger." Billy Goat Tavern has an old fashioned, American diner feel and (bonus points) a full bar. The burgers come out fresh off the grill, not served on a plate, just on a sheet of wax paper. This is clearly not a joint for the fancy. I got the double cheezeborger and added pickles to it. The burger patties were thin, so I'm glad I got double because their bun is pretty thick and it would've overshadowed the patty if it was only a single. The pickles really were the treat for me. They were so fresh, crisp and crunchy. As a dill pickle lover, I was blown away with them, and that alone will have me visiting Chicago more often.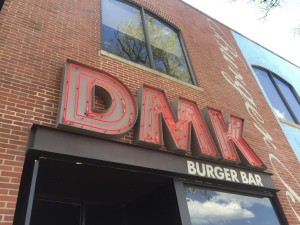 DMK Burger Bar
2954 N. Sheffield Ave, Chicago, IL 60657
http://dmkburgerbar.com

DMK is very well-known among locals for their burgers but they also have fantastic cocktails. As you can see, I appreciate the bar and burger vibe.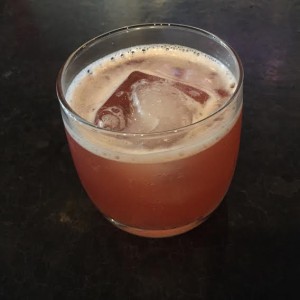 I ordered the "Some Candy Talking" cocktail, mostly cause it's named after a great song by The Jesus and Mary Chain. It's Jim Beam Bonded, Campari, rhubarb and lemon. It was like an elevated whiskey sour; I loved the bitterness of the Campari in there too.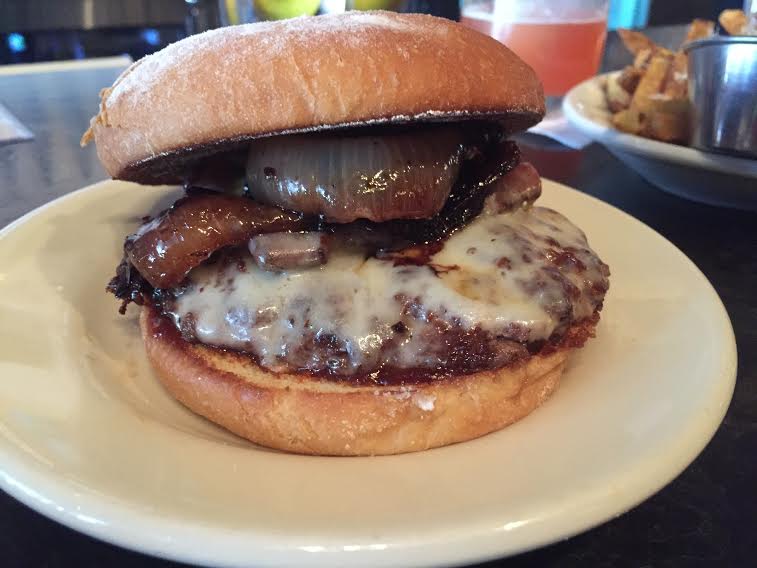 I always aim for the best, so I chose the number 1. This burger was topped with aged cheddar, smoked bacon, charred balsamic red onion and Rufus Teague's BBQ sauce. I'm usually not a big BBQ sauce on my burger kind of person, but it worked so well with the onions that I may have been converted. The patty was thick, bloody and the bun perfectly soaks up all the flavors.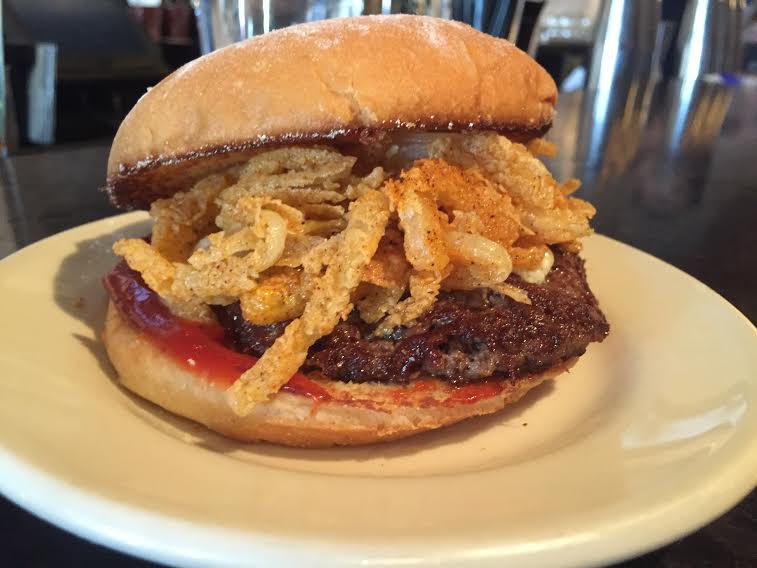 My boyfriend ordered the number 2, with chili-rubbed onion strings, Amish blue cheese, and spicy chipotle ketchup. This one had a spicy kick to it, which he loved. Onion strings on a burger were also never really my thing, so I would've ordered them on the side, but my boyfriend loved them on it.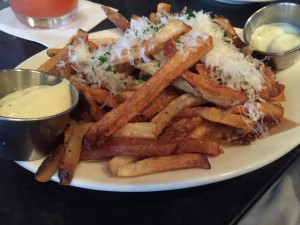 These friends were heaven. We got the fries with parmesan and truffle cream. They were beautifully crisp, and the truffle cream wasn't overwhelming, like others I've had in the past. Perfect pairing with the fries. Then we decided to nosh at a traditional Illinois ice cream spot.
Oberweis Dairy Ice Cream & Dairy Store
3055 N. Sheffield, Chicago, IL 60657
http://oberweis.com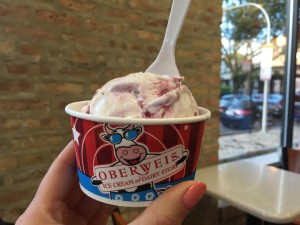 I may lose some serious foodie street cred with this one, but I honestly never knew about Oberweis Dairy before this trip. Oberweis has been delivering fresh milk in the mid-west since 1927 and has since expanded into many ice cream shops. I got their popular summer flavor (sorry, I know I'm really late with this one) Cherry Pie and a pint of milk. Being someone who switched to almond milk early this year, the milk was a lot for me to take in. I think it's probably the creamiest milk I've ever experienced. It's so decadent; I really didn't need two creamy items, but when in Chicago, right? The cherry pie swirled ice cream was also very rich but so worth it.
Thanks for stopping by! Be sure to follow us on Instagram & Twitter @girlsonfoodblog