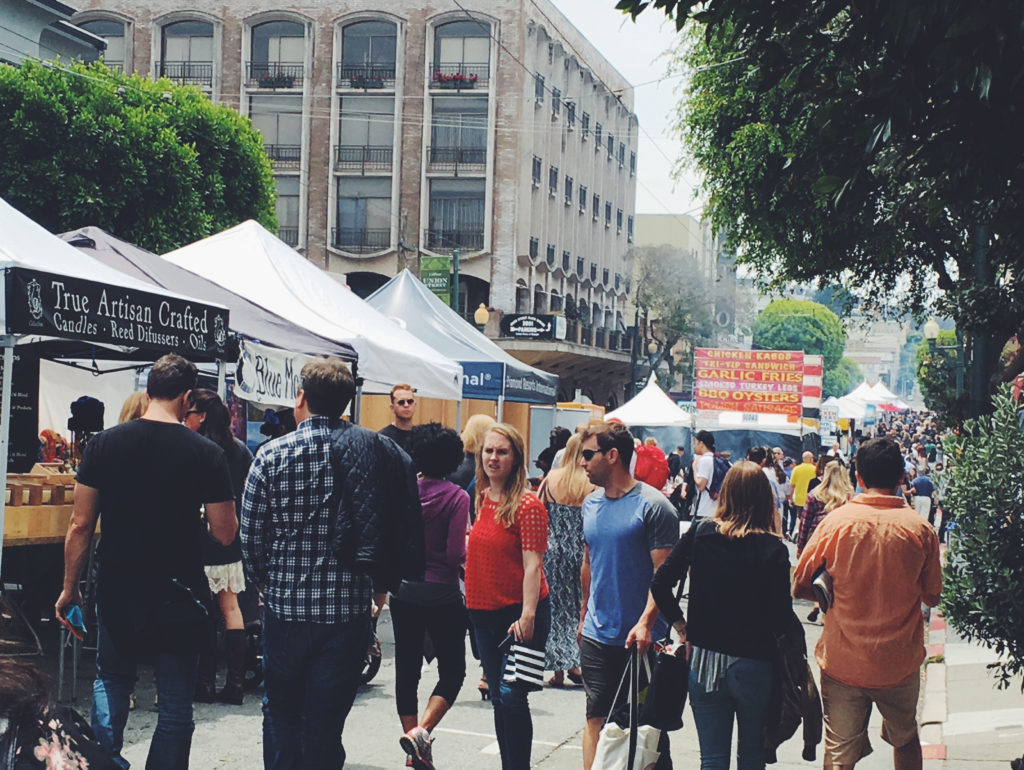 Local artists, unique products, festive food, and of course craft beer and fine wine — this is what San Francisco is known for. And what better place to celebrate all things SF than on trendy Union Street in the upscale Pacific Heights district? That's exactly what hundreds of Bay Area folks did this past weekend at the 40th Annual Union Street Festival.
The event was certainly a foodie and wine lover's dream. The moment I crossed the threshold, I was immediately handed free food samples.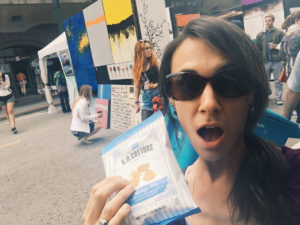 The super enthusiastic guys at G.H. Cretors, who were celebrating the launch of their new all-organic popcorn, were the first to thrust deliciousness my way. Their Chicago Mix, a blend of classic caramel corn and funky aged cheddar cheese corn, is the beautiful product of sweet hooking up with salty. They had tons of other flavors as well, including Organic Dill Pickle, Organic Chile Jalapeño White Cheddar, and a simple Extra Virgin Olive Oil. All delicious — but this girl has her heart — and tummy — tied to the flavor that brings back childhood memories. So all I can say is "Just Cheese Please!"
Those in the mood for sweets will want to do it right with Verde Vivo Teas & Sweets, a Bay Area-based company that focuses on mindfully-made, globally-inspired organic loose leaf teas. And what goes better with tea than a little cake?
If you're bummed you missed out on these goodies, don't be. Verde Vivo is a pop-up cafe that…pops up…all over the Bay Area. So if you're in my neck of the woods, be sure to check out their calendar of events to see where they'll be serving up.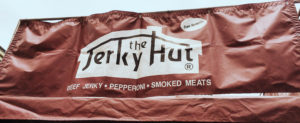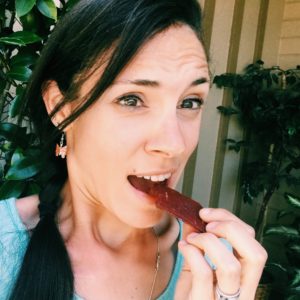 Carnivores, never fear, there's some good news for you as well. Free samples at the Jerky Hut! Fun flavors with equally fun names — you can't help but be intrigued. But be forewarned, they're not kidding when they exclaim "Painfully Hot!"
Ok, let's talk about the wine situation. This year for $15 guests could purchase ten tasting tickets to use at three separate wine pavilions, each of which had several wines to choose from. Wanna-be wine-snob that I am, I used my tickets wisely.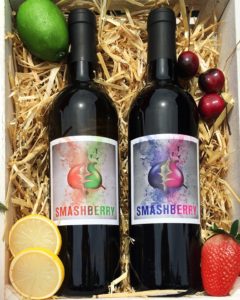 First up, Smashberry, a wine label created by a local from Fresno, California. This year, the team showcased the 2013 Smashberry White and Smashberry Red, simple table wines. In case you can't tell by the name, both these wines are a clash of fruit in a bottle. The red bombards you with raspberry, grape, blueberry, and boysenberry, while the white immerses you in stone fruits and honey. I must admit, these two were a bit too sweet for my palate, but I can think of a few friends who would love these summer sippers at their next picnic.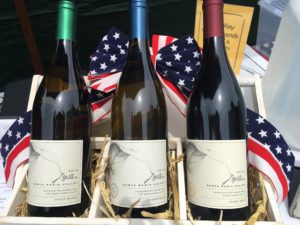 Right next door was J. Wilkes, handcrafted wine from California's Central Coast AVAs. The selection at the Street Fair was something special: a limited time collection featuring award-winning wines all served to US political dignitaries (read: the president drank this wine).
The 2014 Pinot Blanc was most refreshing on this warm summer afternoon in the city. The subtle hint of tropical notes just sang vacation, but the addition of an underlying minerality kept the fruit in check, resulting in the perfect balance of flavors. You'll know you're drinking a Central Coast wine when you sip on the 2013 Chardonnay. Pears, apples, and floral fragrances, yes, but it's that buttery mouth feel and oaky finish that lets you know this wine's a California native. And who can forget the 2013 Pinot Noir — it's quite a bold one. With hints of dried fruit, an abundance of spices, and long lingering tannins, this Pinot means serious business.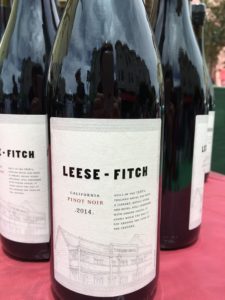 Leese-Fitch Wines featured their own bold Pinot Noir with their 2014 vintage on the scene. Dark in color and on the palate, tasting notes include dried cherries, cola, and purple fruits such as plums or blackberries. I would say this wine deserves to be paired with a hearty meal.
Rosenblum had a trio of wine to share with us featuring Acacia's Chardonnay,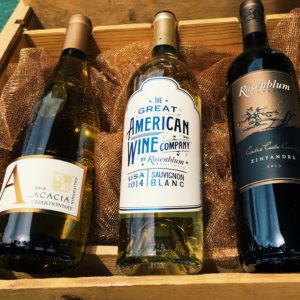 The Great American Wine Company's Sauvignon Blanc, and their very own Zinfandel. These are all great, reliable wines readily available at your local shops. The biggest news from Rosenblum was their new location in Oakland's Jack London Square. Just a ferry ride across the beautiful SF Bay, make sure to stop by the winery to taste some of their more exclusive offerings. (Can't wait to write that blog post!)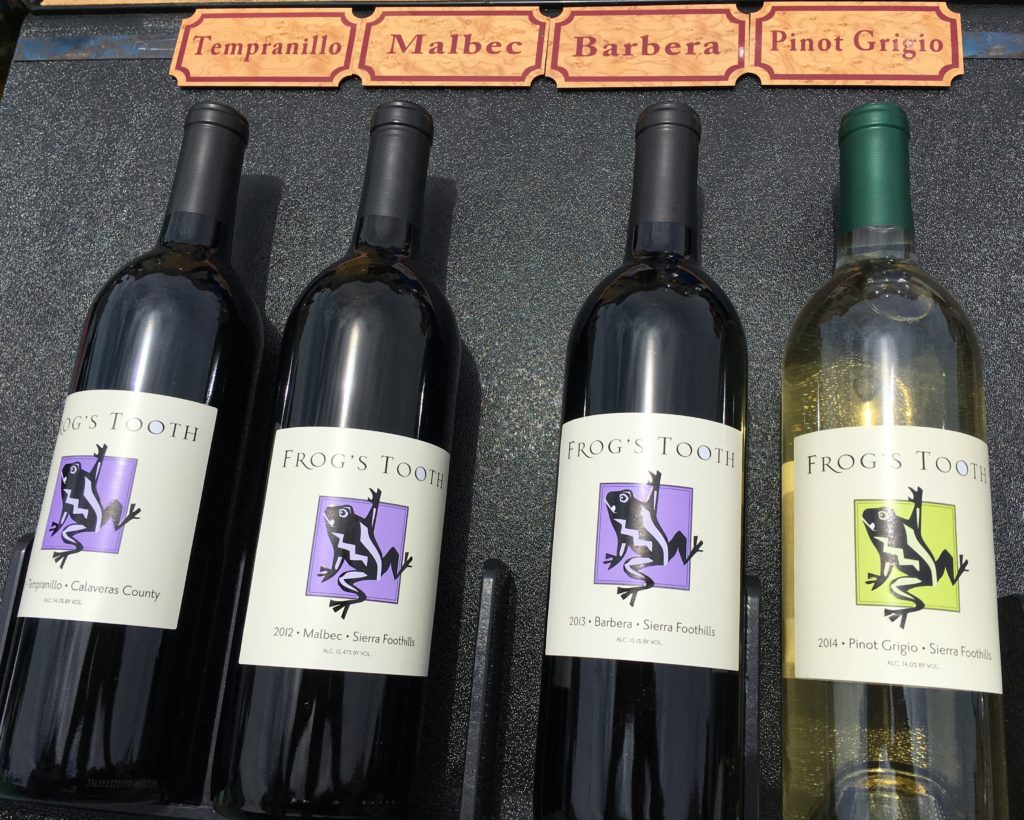 Winner for the most available varietals during the festival is Frog's Tooth, who brought along a Tempranillo, Malbec, Barbera and Pinot Grigio to the tasting table. I have to call out the 2013 Barbera as the best red of the day. They've done an excellent job capturing the old world charm of the varietal from grapes grown in the new world AVA of the Sierra Foothills. The delicate aromas of bright berries linger on the palate from start to finish; the strong acid level subdues those flavors, keeping any sense of "fruity-ness" to a minimum; and the low tannin level gives the wine a sense of maturity, despite its young age. So bright, so light, so complex — easily enjoyable on its own or alongside any Italian-inspired dish.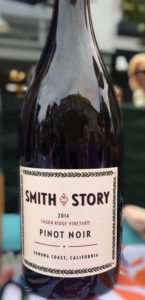 Last, but certainly not least, is the winery with the best story, Smith Story. A husband and wife team, Eric Story & Alison Smith-Story, get their grapes from small, family-owned vineyards throughout the Central Coast of California and pride themselves on their local, sustainable business principles. They've built up quite a name for themselves, and their wines are now featured in big name restaurants like SF's State Bird and Napa's Meadowood.
Lastly, I must say that although their Pinot Noir is beautiful (filled with classic floral aromas and a mouthfeel that mirrors the cool climate where the grapes were grown), the 2015 Pinot Noir Rose wins wine of the day in my book. Smith Story managed to get all those beautiful Rose nuances — fresh flowers, tropical fruits, green grass, and a good hint of minerality — to balance with just the right amount of acidity for a deliciously sip-able, yet utterly complex wine. And although it may be peach-pink in color, it can stand up to the boldest of reds in regards to its overall sophistication.
SF's Union Street Festival reminded me of why I love living in the Bay Area and California so much. We're very lucky to be immersed in a culture that thrives on local produce. So cheers to the farmers, the grape growers, the winemakers, and business owners! Cheers to an awesome event that brought it all together!