Each day from Monday to Friday between 11:00 am – 2:00 pm, different food trucks park in front of the Starbucks Headquarters located in SODO (South Downtown Seattle).  On Fridays, Sam Choy's Poke to the Max is there in a sea foam green truck on the south end of the parking lot.
Sam Choy's Poke to the Max
5300 Rainier Ave S, Seattle, WA 98118
Food truck schedule found at
www.samchoyspoke.com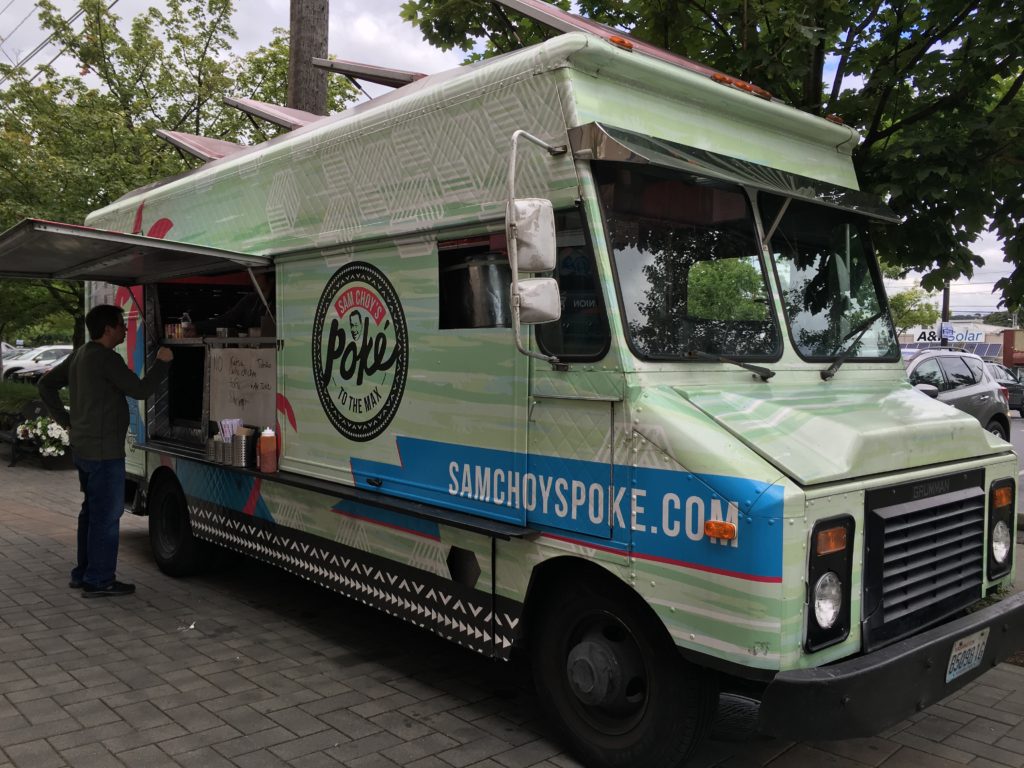 The first time I came here was a few weeks ago while I was working out of an office nearby.  So I decided to go back again today, because I can't seem to get enough of that good stuff.
As the self proclaimed "God Father of poke", Sam Choy has been bringing poke to the Pacific Northwest since 2013.  His concept is to introduce poke, "amongst other delicious island dishes, to a wide audience."
Poke Rice Bowl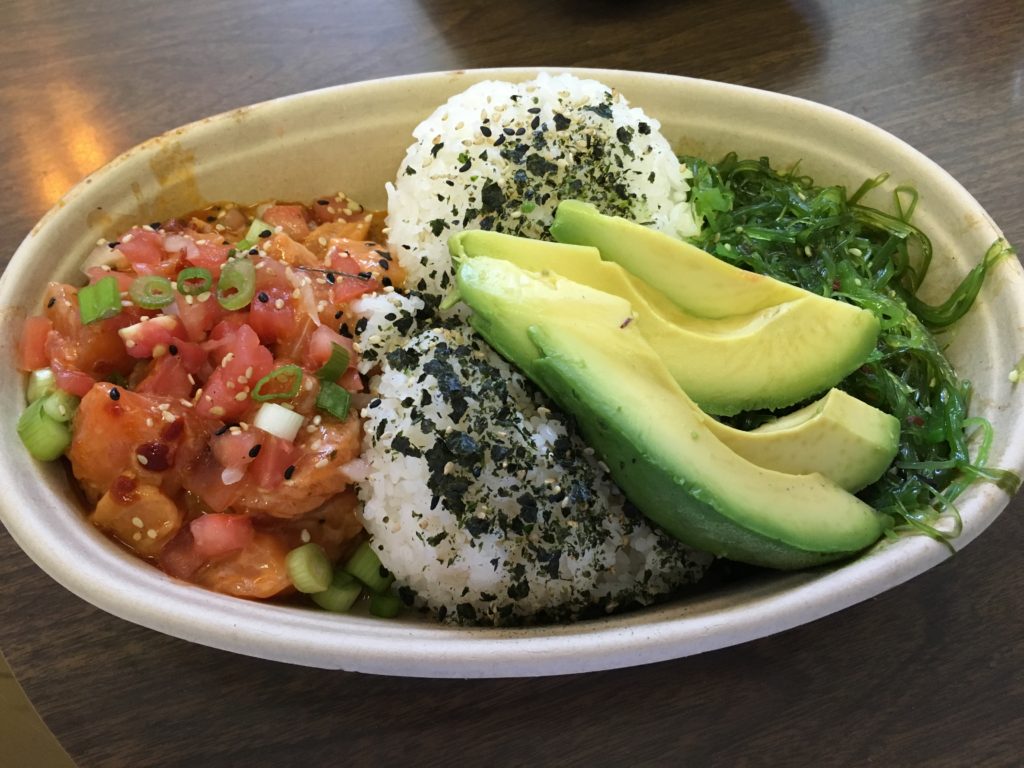 I ordered the poke rice bowl with salmon in spicy shoyu and added avocado.  Something fresh, light and flavorful without being too fussy sounded appetizing and this did not disappoint. It's also more than enough food for one person.  For those who don't like uncooked fish, they can sear yours or cook it all the way if you request it.  There is also a tofu poke option for people who don't eat fish or are vegetarian.
Mac Salad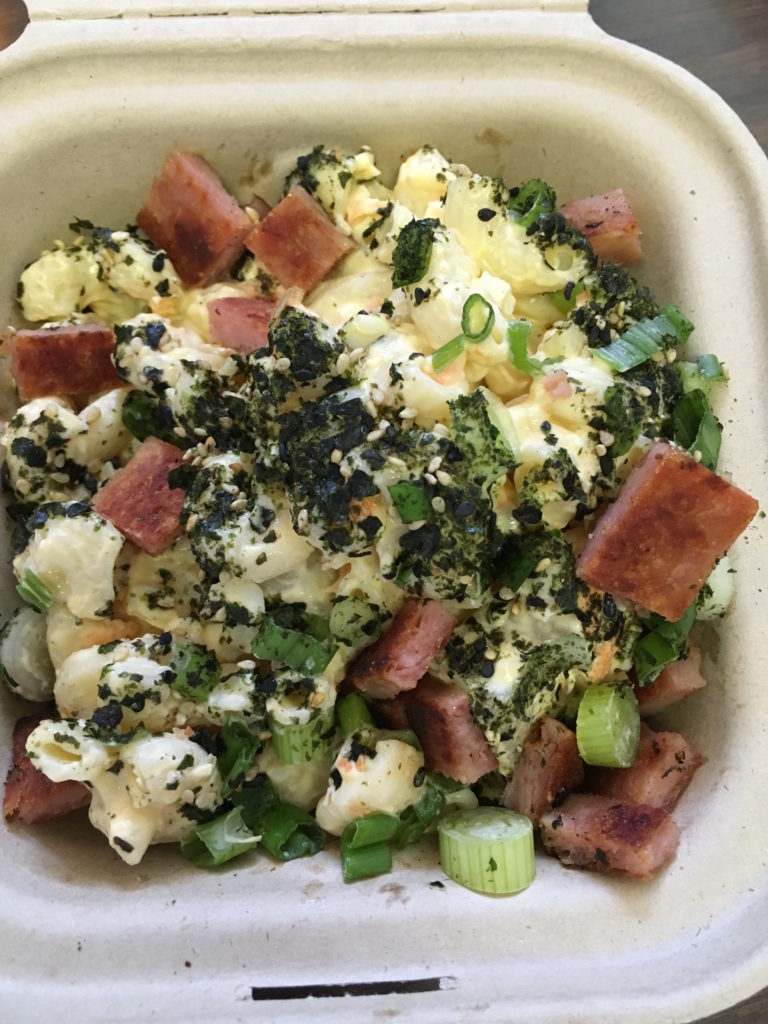 Whenever I go to a Hawaiian food joint, I have to try the mac salad.  Otherwise I feel like I just got a burger without the french fries.  It just has to be ordered or it's not a complete meal.
The mac salad had the right combination of salty and light sweetness, with the pop of onion bursting in my mouth.  I asked to add spam which was cooked on the slightly over done/burnt side, but I liked it that way.  I thought it enhanced the flavor profile and created a smoky taste.
Other things on their menu include Aloha Chicken, Kalua Pulled Pork, Loco Moco (ground beef cooked and served over rice) poke wraps and salads, and their version of Masubi (seaweed wrapped around sticky rice and a slice of spam).
This is not some hokey poke…see what I did there?  I love food puns!!!  But Sam Choy will be quick to tell you "mo poke, mo betta!"
Check out their website and see where their food trucks are scheduled, or go visit their restaurant in the Hillman City neighborhood in the Rainier Valley.