Last Saturday the Dallas Observer and Whole Foods held the first annual Between the Buns – Slider Event. Thirty of Dallas' hot spots were busy cooking some of their most tempting treats for the taking. Seriously, there really isn't a better biteful than a slider and a great vehicle to pretty much get anything into your mouth! 
Between the Buns
Dallas Farmers Market
920 S. Harwood St.
Dallas, TX 75201
There were sliders for every taste and eater. Here are some of the best bites of the day….
Hutchins BBQ – Pulled Pork
If there is one thing Hutchins knows how to do it is BBQ and this slider was no exception. Sauce-laden and juicy to the last bite with a nice crunch from the coleslaw.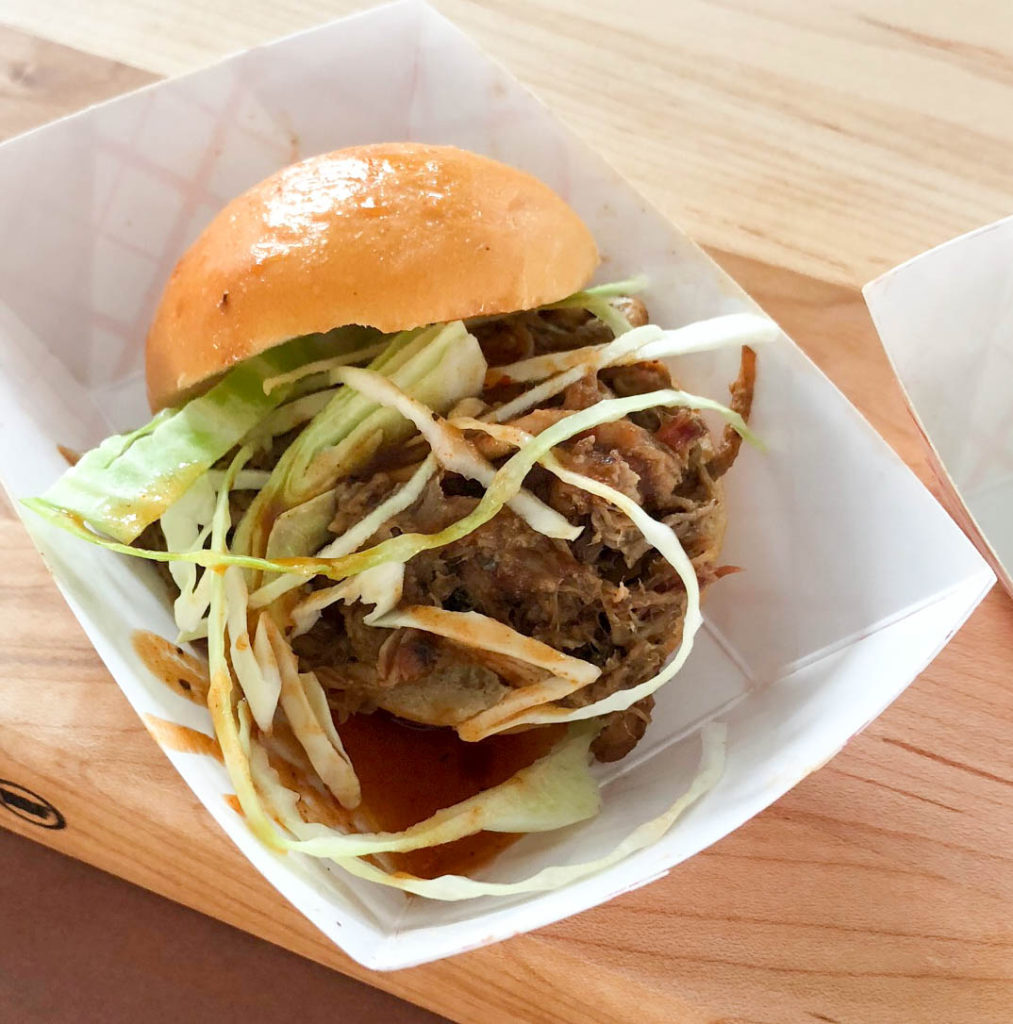 Full Circle Tavern – The Italian Stallion
The Italian seasoning was spot on and the peppers added a little bite. Mamma Mia!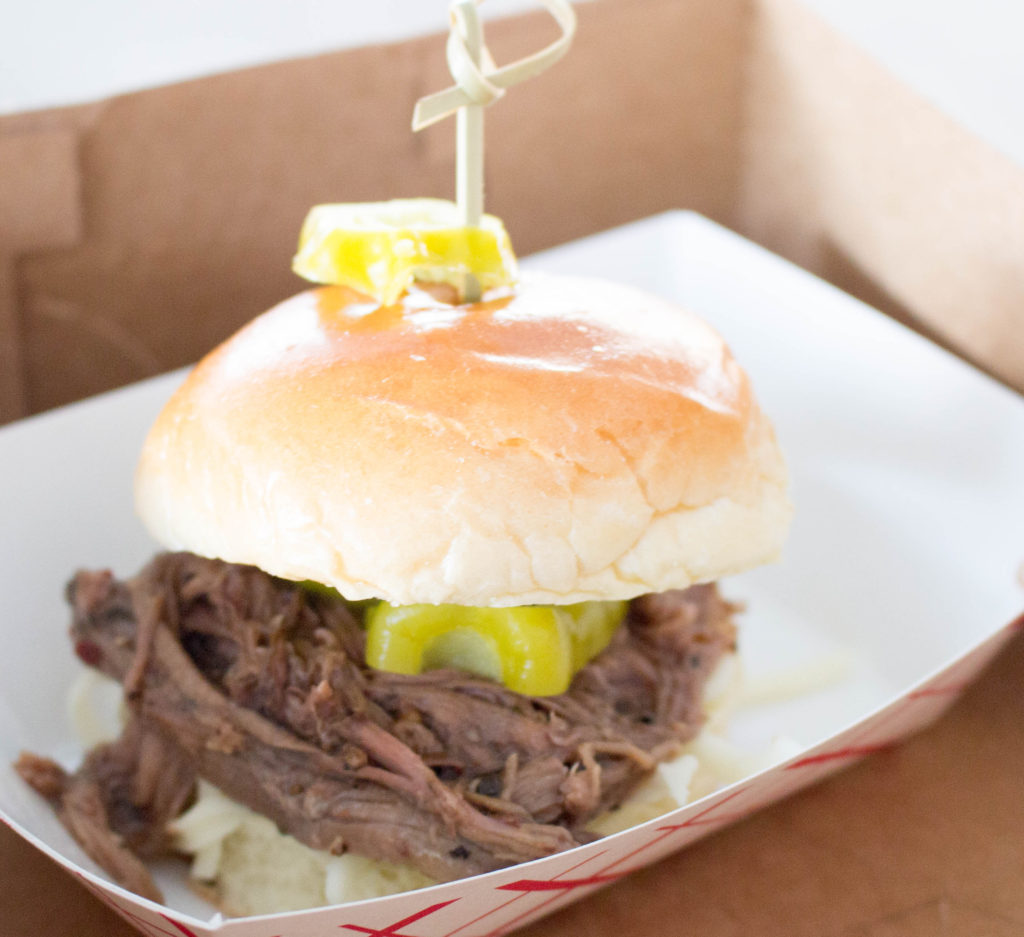 Arepa – BBQ Jackfruit Arepa
Shout out to all my vegan and gluten-free foodies! This fluffy corn cake was stuffed full of seasoned jackfruit and jicama slaw. A great change from beef or pork.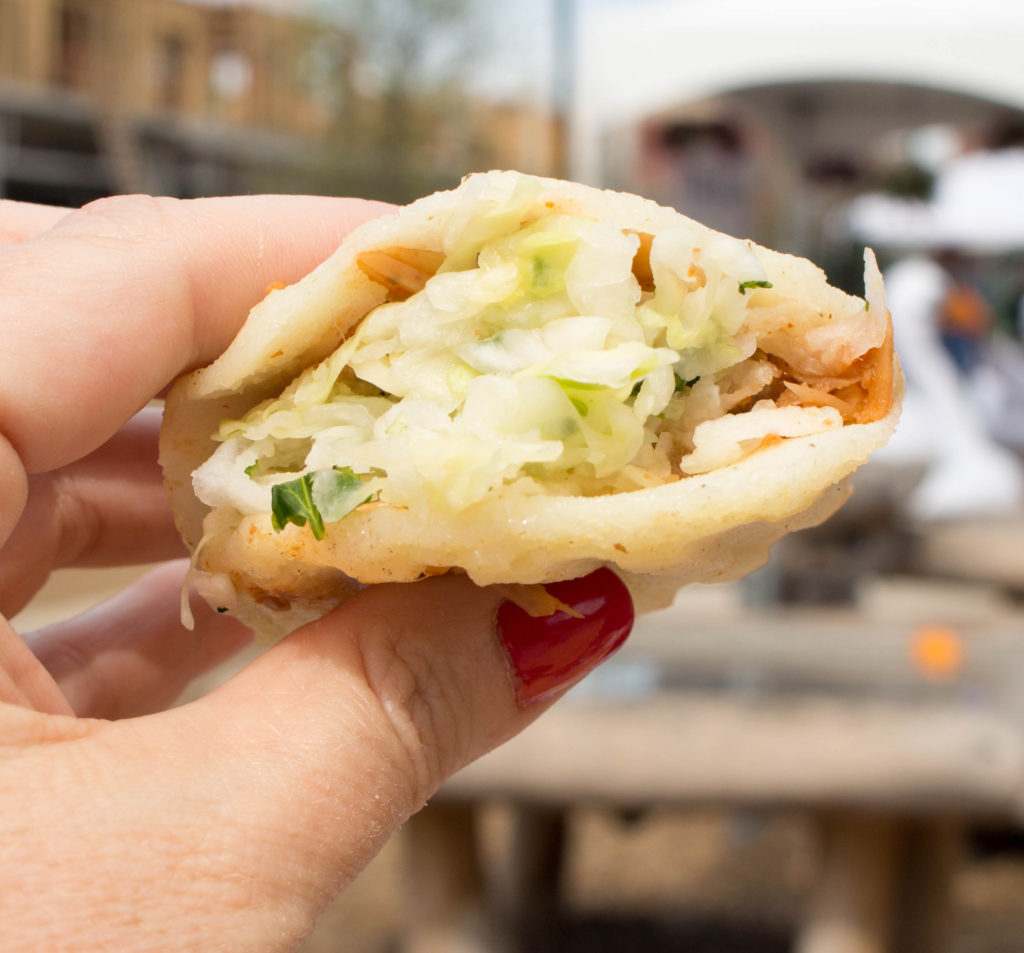 Snuffer's – Bacon Cheddar Slider
Man, I love a poppy seed bun! his baby was filled nicely with a beef patty smothered in Dr. Pepper BBQ sauce, cheddar cheese and bacon.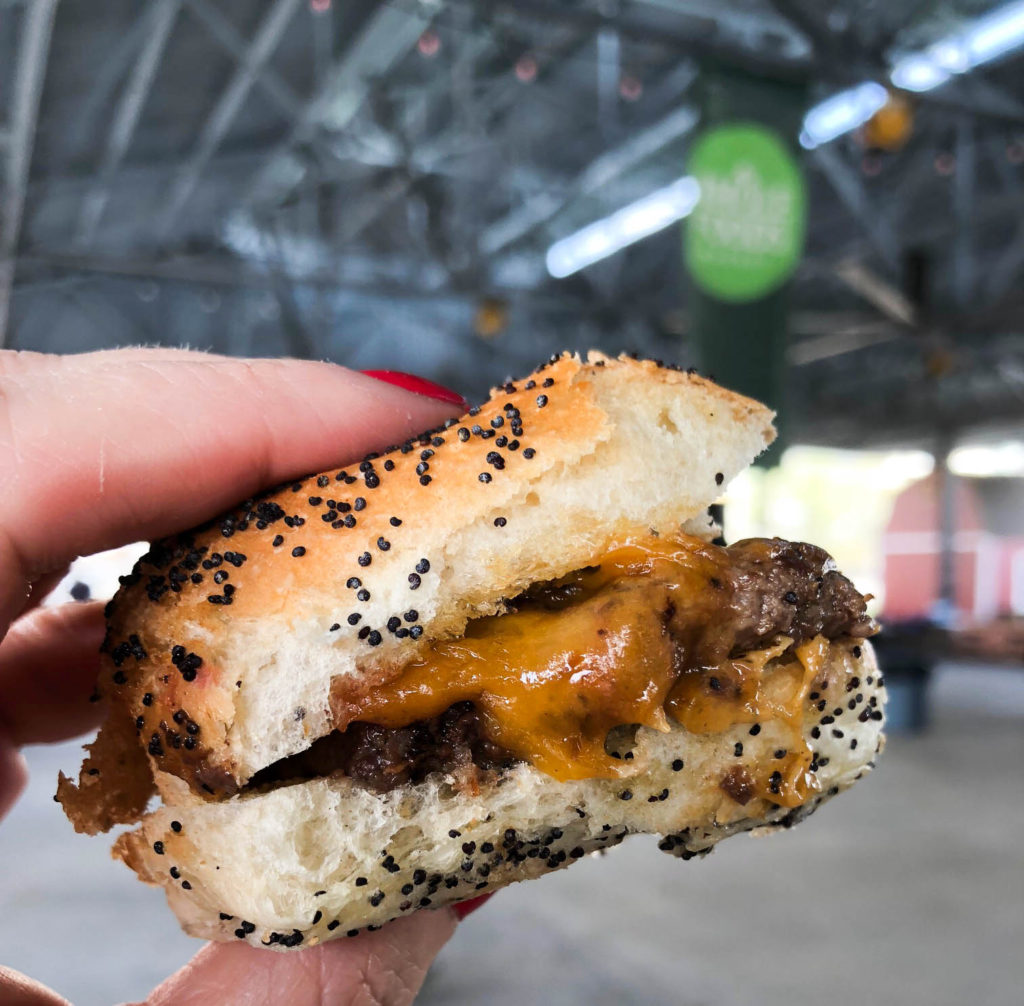 Dot's Hop House – Club Schmitz Burger
Dot's Hop House pays homage to a Dallas legend with their namesake burger. Two patties, American cheese, lettuce, tomato and housemade pickles. Club Schmitz would be proud.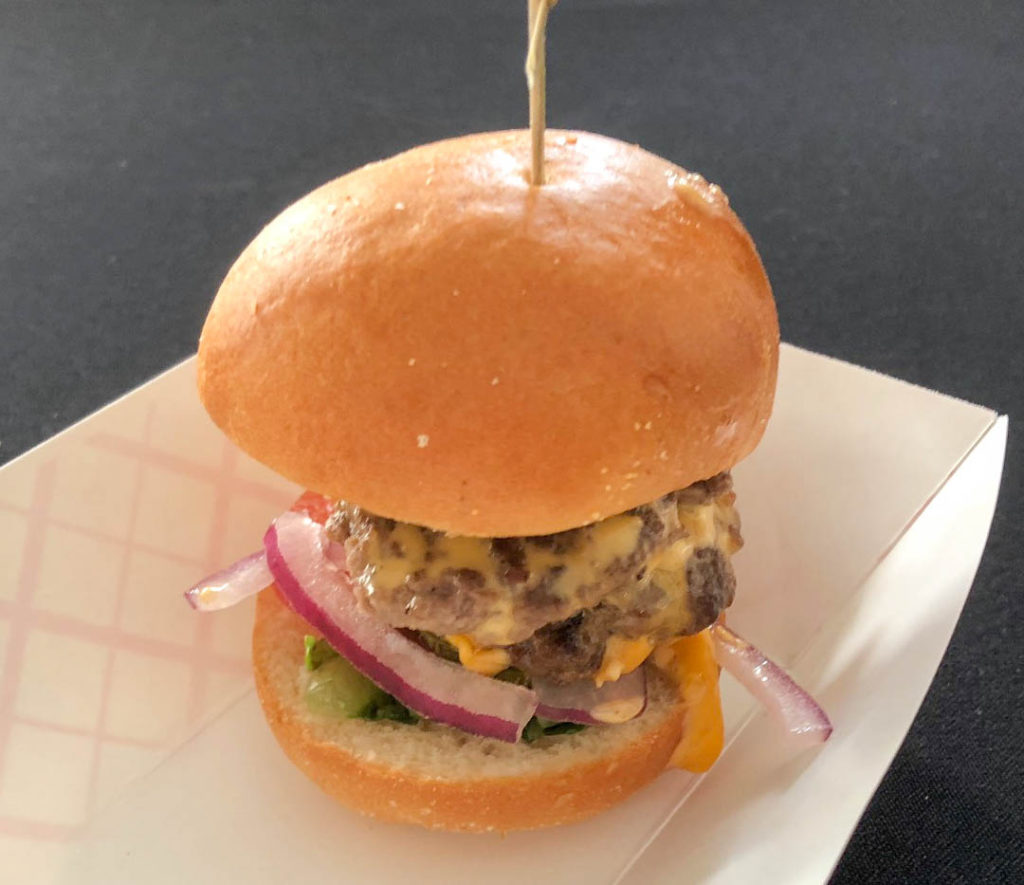 Easy Slider – The Mini Mac
Move over golden arches there is new burger in town that has you beat. This double-decker has two angus beef patties, American cheese, lettuce, onions, pickles and special sauce. It is small in stature, but mighty in taste.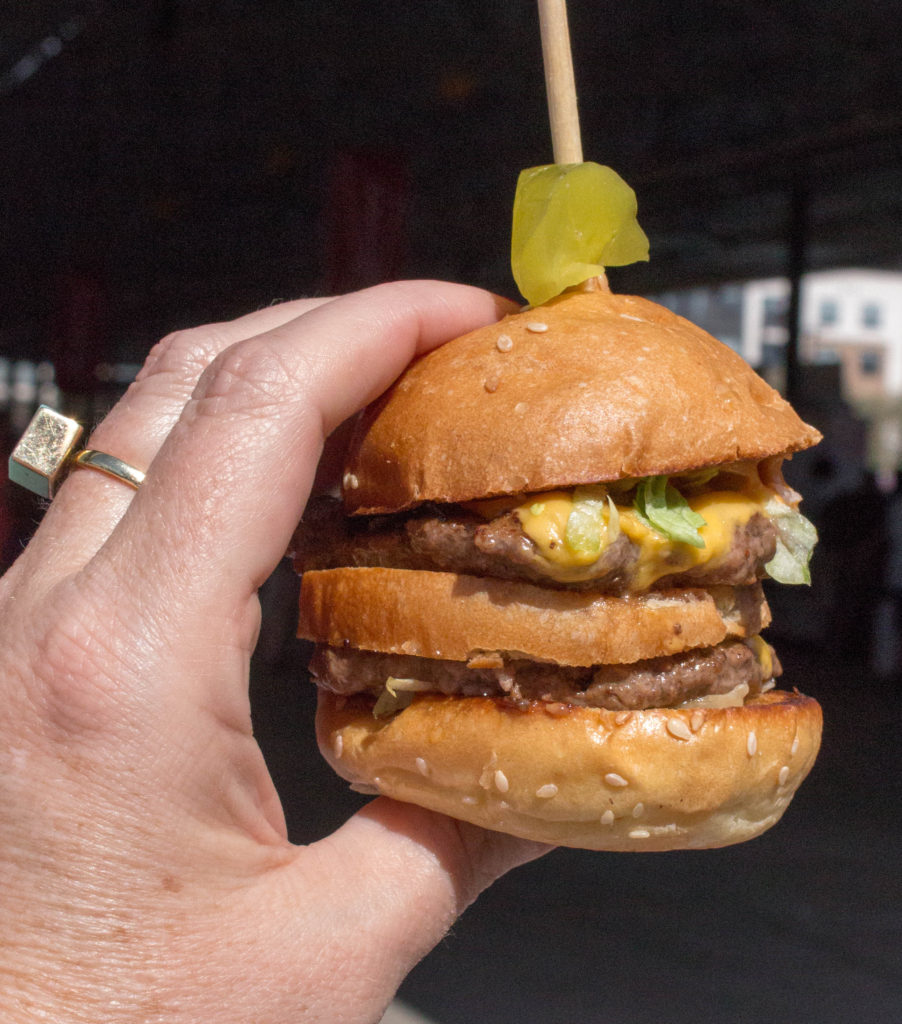 The Dapper Doughnut – Strawberry Bella Mini Doughnut
After all that savory goodness it was time for something sweet. Warm and yummy, this mini doughnut was just what I needed to finish off the bevy of burgers.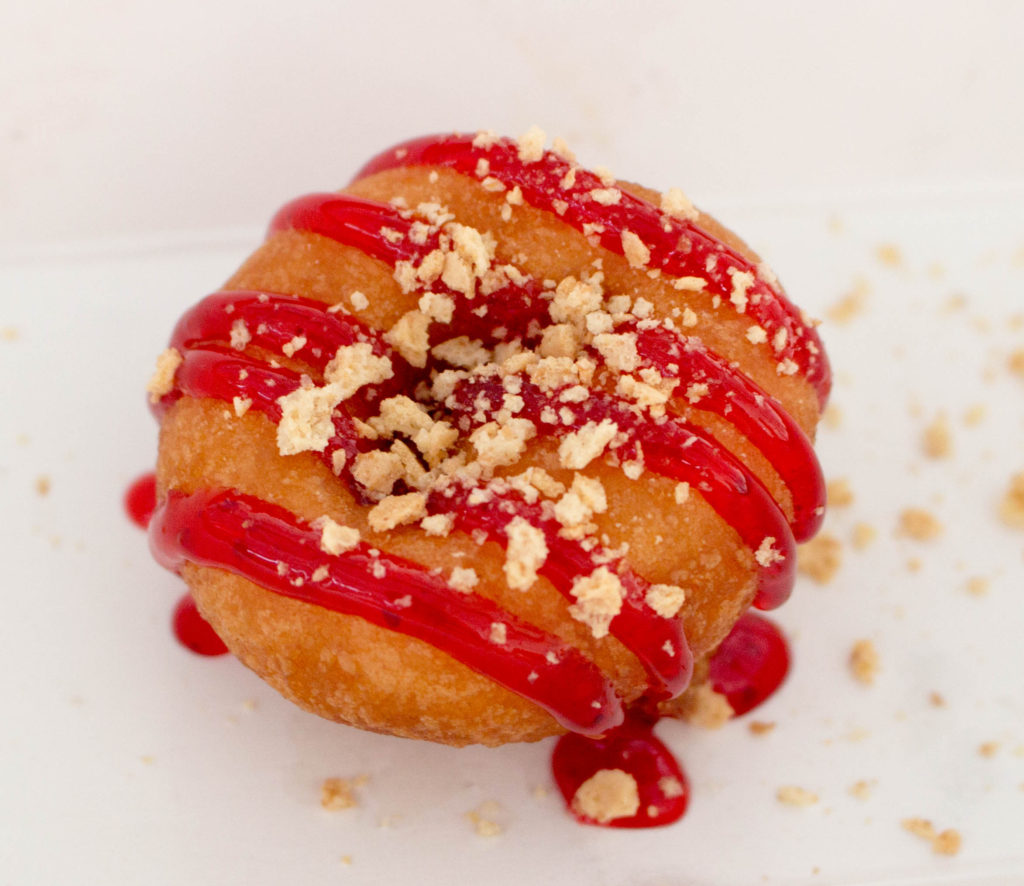 The inaugural Between the Buns is in the books! Clear your calendars for next year's event.