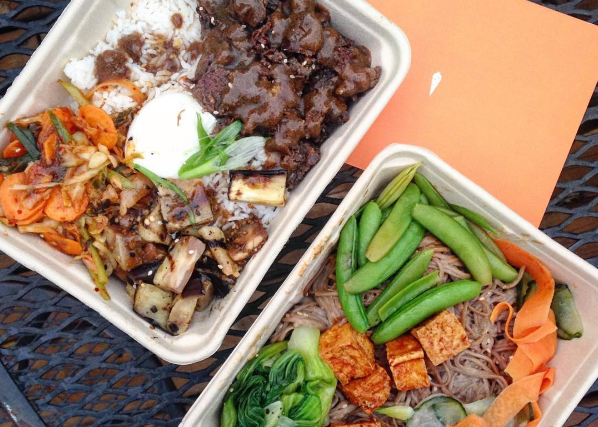 Eat Purely
www.eatpurely.com
If you're in the Chicago area and would like to give Eat Purely a try, you can use the promo code GIRLSONFOOD for a $20 credit on your first order!
Eat Purely is an app (Apple, Android, also available on their site) that delivers healthy, organic meals to your door in the Chicago area. This is great because I live in Chicago, I like healthy meals, and my schedule has become so hectic lately that I don't really have time to cook. (Explanation: I'm too tired and lazy to make frozen pizza AGAIN.) I have just started looking for a tennis coach in Chicago to help keep the weight off at the recommendation of a friend, so combined with Eat Purely, I should keep the weight off and enjoy healthy meals!
(Addendum: Even though I succumbed to frozen pizza tonight and am actually eating it as I write this. Anyway…)
I agreed to try Eat Purely because I like trying new things and because of my busy schedule, and I became pretty hooked. The food is yummy and I like that there are different options each night, along with a description about each choice so you know a little more about it: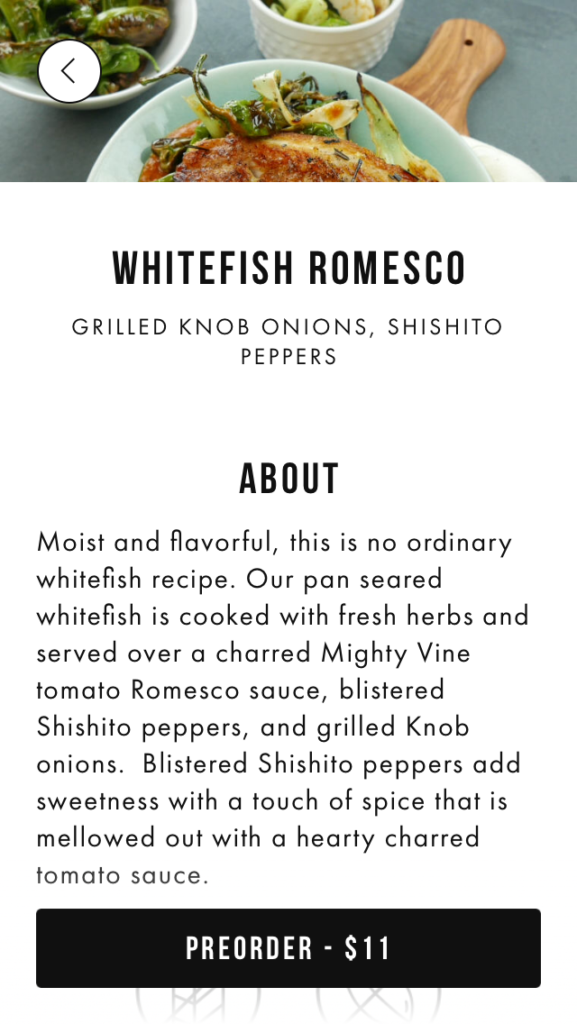 One you make a selection, you choose a time frame (i.e 6-7pm) for the meal to be delivered and enter your address. The option to tip is also included, so you don't have to worry about having cash on hand. I do wish they would be able to provide a tighter window frame, maybe in half hour blocks for example, although I noticed the app does give you a notification when your driver is about fifteen minutes out.
During on demand hours (4pm – 9 pm), you can see an ETA in the app (usually about 20 minutes). Eat Purely also offers on demand for lunch (only in the Loop, West Loop, and River North for now) from 11am – 2pm.
So, on to the food reviews! My first order was Asian BBQ Steak with Garlic Rice and Peanut Noodles with Tofu. It arrives like this: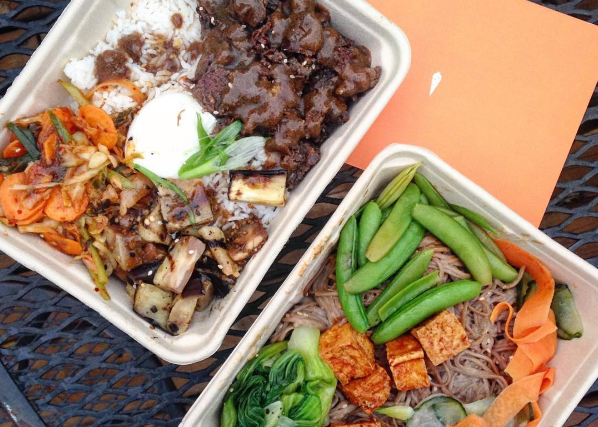 First time customers will also receive a cute little note — and a little piece of dessert comes with each order as well!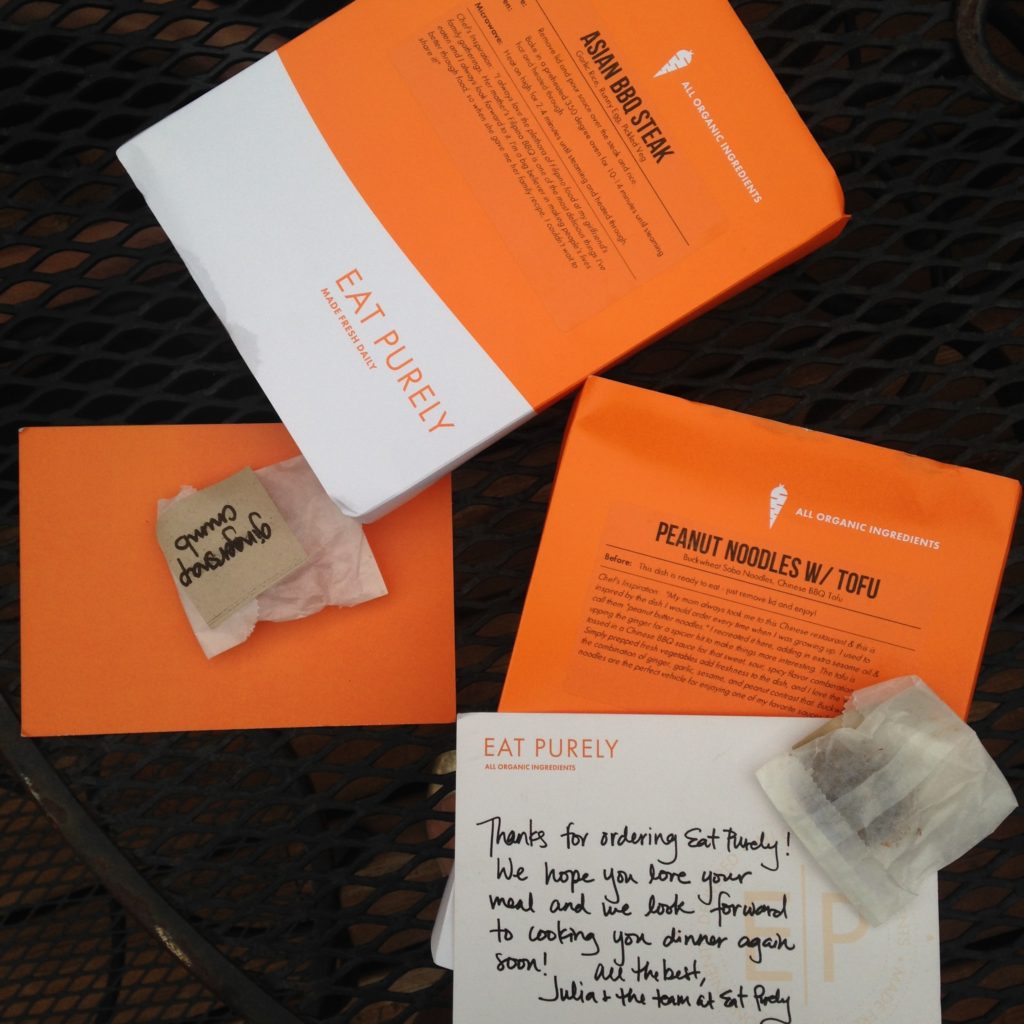 One heads up: If you order a warm dish, you will have to heat it up in the microwave or oven on your own. Heat times and instructions are provided so it's not that big of a deal, but just know that if you're TRULY on the go, it's probably best to order a salad or something cold. (Like my noodles!)
My favorite of the two was the BBQ Steak with Rice, which was really good. The noodles were okay, but I found them lacking texture a bit. I ended up sprinkling some pepper flakes on them and they were pretty tasty after that.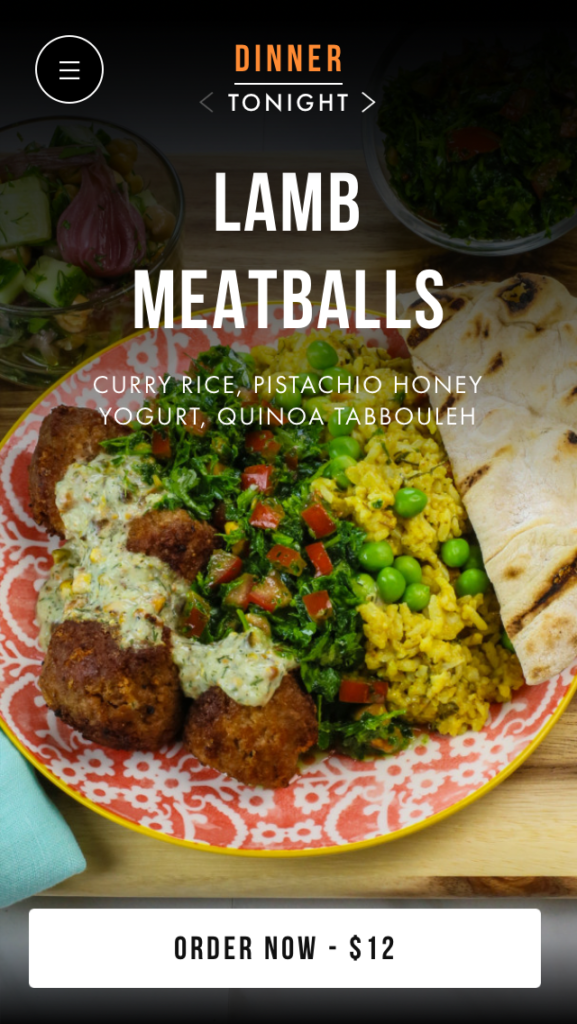 For my next Eat Purely adventure, my friends and I ordered in to kick off a girls' night. I got Lamb Meatballs with curry rice, pistachio honey yogurt, and quinoa tabouleh. My friends ordered shrimp, watermelon, and tomato salad + grilled steak salad. Here is what our table looked like: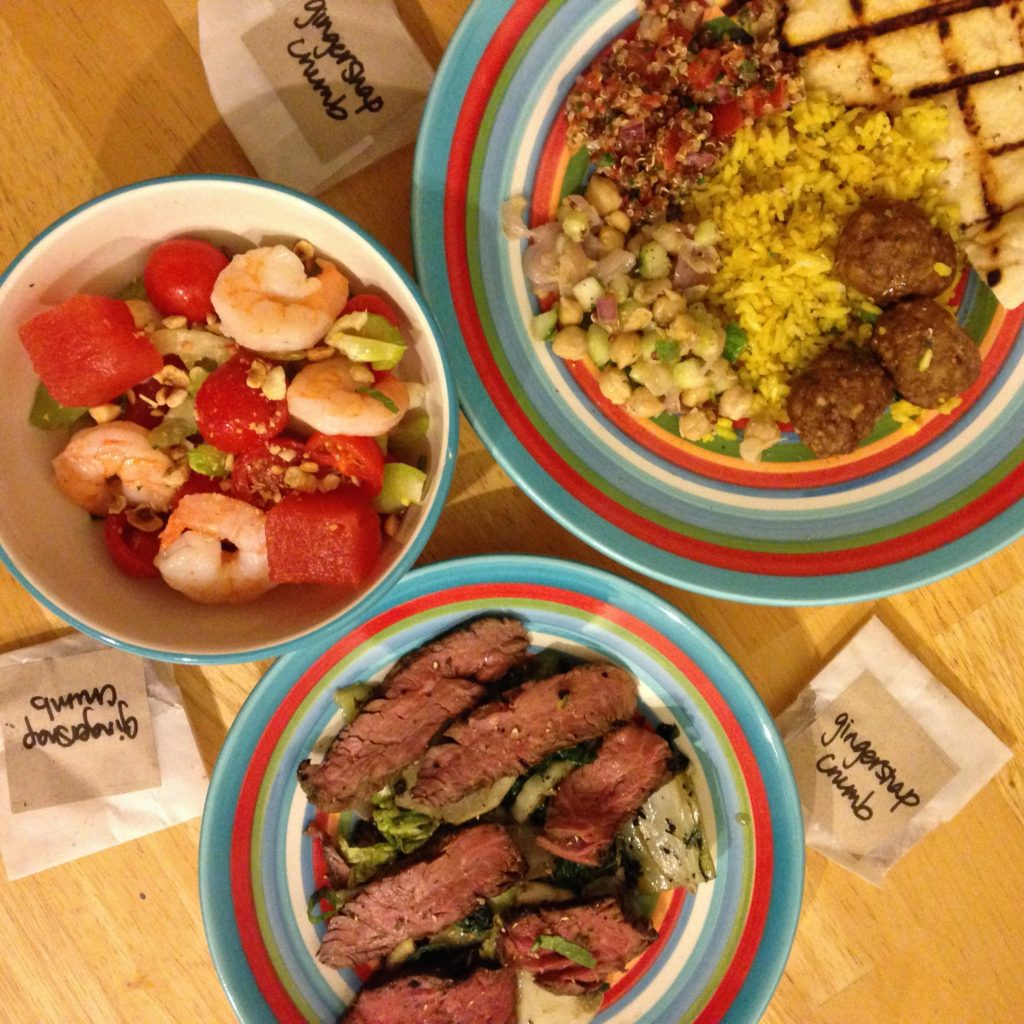 I really enjoyed my lamb meatballs. I liked the rice and chickpea salad, although I thought the tomatoes in the tabbouleh tasted a little stale. The tomatoes in my friend shrimp salad tasted pretty good however, and I liked the watermelon + celery combination in it. We all agreed that the portions at Eat Purely are pretty generous, and were full from one main and two salads.
Feeling hungry but wanting something light the next time around, I tried the Arugula and Goat Cheese Salad with pickled squash and candied pepitas: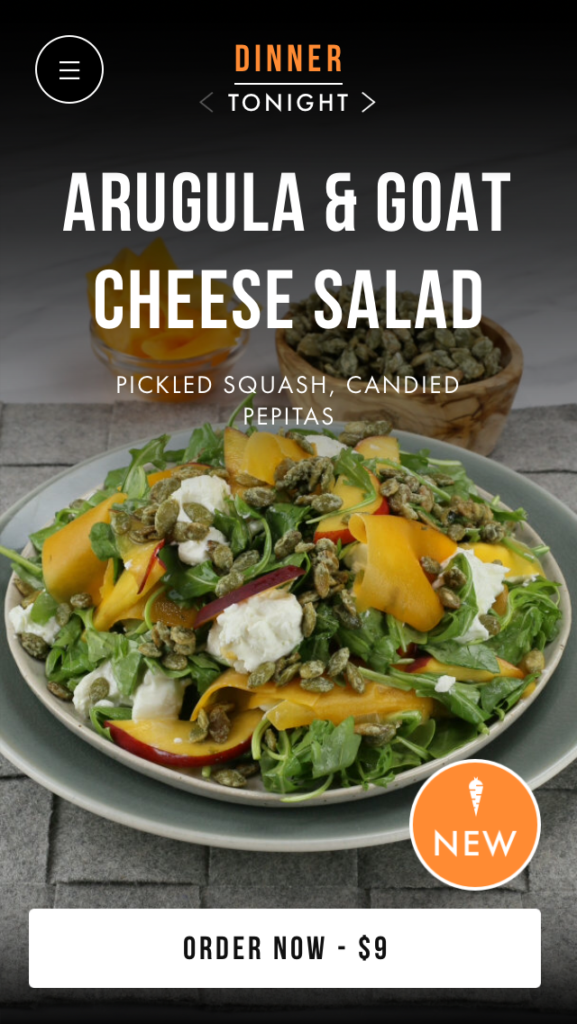 I took the time to plate it a little nicer this time around. BTW, if you take the time to make your food look pretty on a plate and upload it to Instagram, tag @eatpurely and hashtag #IEatPurely for a chance to win $100! They have this contest every month. I even got fancy and added some sliced lemons — I'm a food stylist in the making, I swear!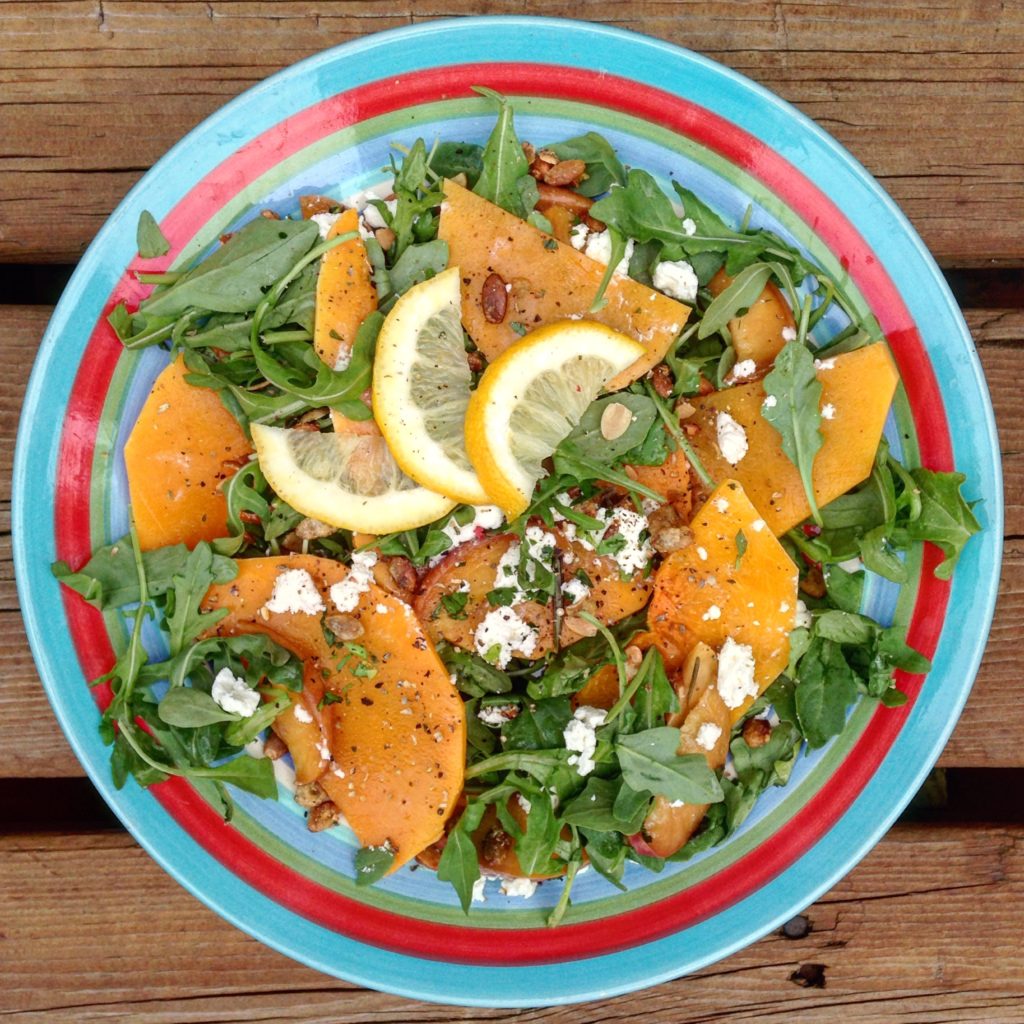 This salad was my favorite of all the orders. I love arugula and goat cheese so I was already a little biased, but the pickled squash was a wonderful and refreshing addition. The candied pepitas added a fun crunch, and the dressing was flavorful but light. All in all, this was a great healthy, lighter salad. I definitely plan on ordering this when they offer it again!!
My final order from Eat Purely was Moroccan Chicken with currant cous cous and grilled veggies. I also ordered the beet salad.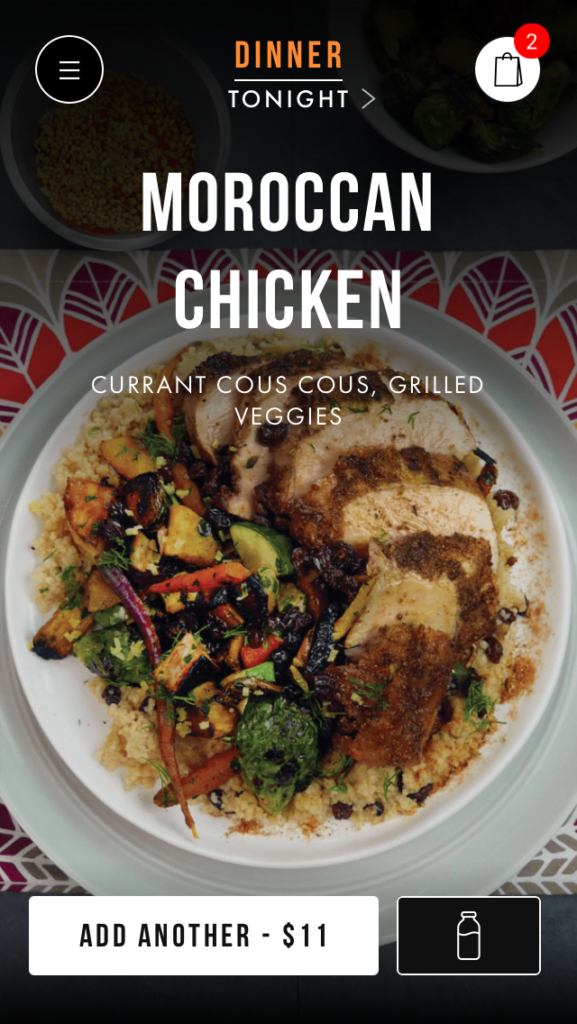 Man, both of these were amazing! I will admit compared to everything else I've ordered the beet salad seemed a little plain, but it was also only $7. The chicken was DELICIOUS! I loved it. The cous cous was so, so good and the grilled veggies were perfect for fall. This is another dish I definitely recommend trying out if they have it again.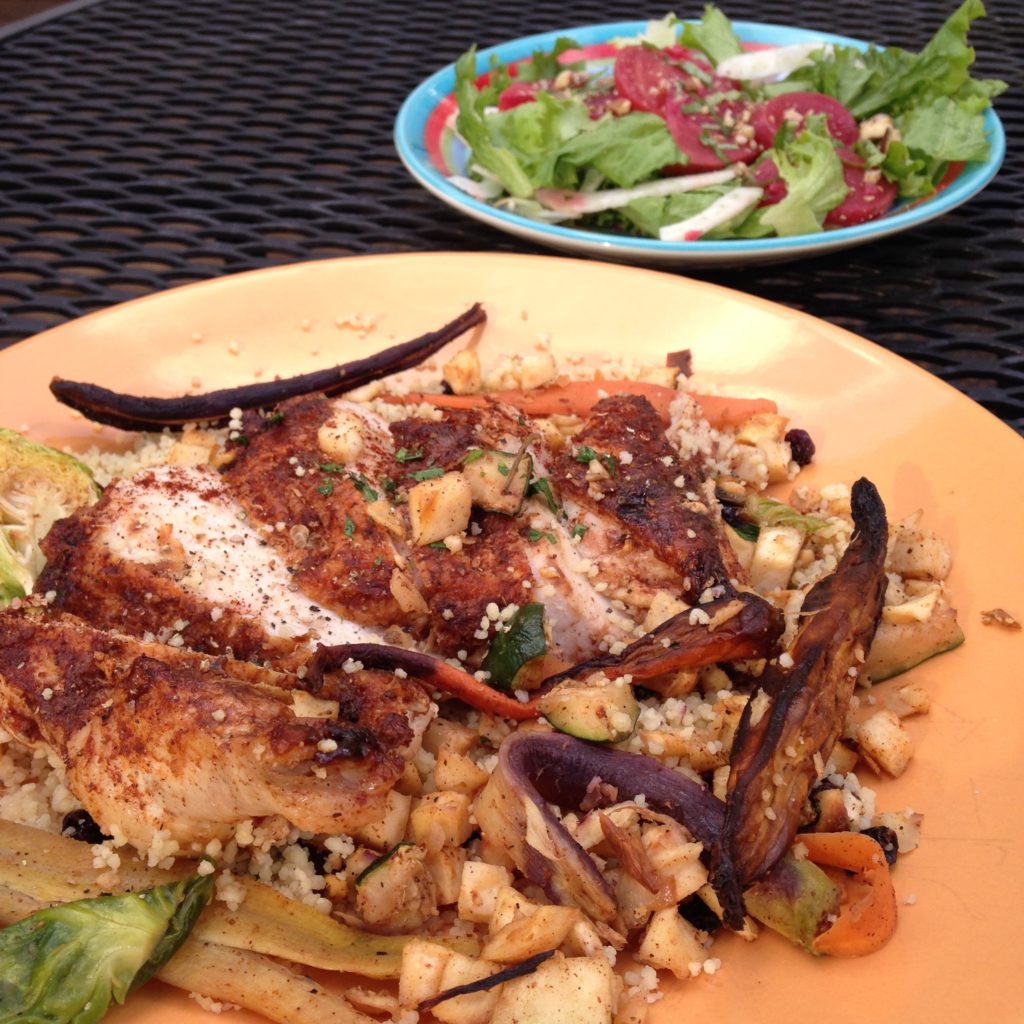 Overall, I'd say that Eat Purely is a great option if you have a busy schedule and no time to cook. The options are tasty, and you can tell they really put a lot of love into their company. I'm thinking of having dinner delivered to my work next time, and they just recently started doing LUNCH too, so that's a perfect option!
If you're in the Chicago area and would like to give Eat Purely a try, you can use the promo code GIRLSONFOOD for a $20 credit on your first order!